The LACMA-organized exhibition Las Huellas de Buda (The Footprints of the Buddha) debuted this July at the Museo Nacional de Antropología in Mexico City, where it was on view through October 14. Incorporating some 150 masterpieces from LACMA's Asian art collections and several loans from the Metropolitan Museum of Art, New York; Casa Tibet México; and private collections in Mexico City, the exhibition introduced key concepts of Buddhist thought and practice viewed through the prism of rare and extraordinarily beautiful Buddhist sculptures, paintings, and ritual objects.
LACMA paper conservator Soko Furuhata traveled to Mexico City, courtesy of United Airlines, for the installation and deinstallation of the exhibition. I sat down with Soko to learn about her work, her contributions to this exhibition, and the role of conservators in preparing artwork for display and traveling.
What led you to work in this field, and how did you come to work at LACMA?
I studied paper conservation as a graduate student at the Camberwell College of Arts, London. After I earned my degree, I went back home to Tokyo and worked there for a few years. Then I received a grant from the Japanese government to continue working as a conservator abroad, and LACMA graciously accepted me as an international fellow. The plan was to stay here for two years, but here I am, 18 years later.
What does your work in the Conservation department entail?
When people hear "conservation," I think many assume that we are in a lab treating or fixing artwork that is damaged, but we also help install exhibitions. We check the condition of all the artwork that is scheduled to be on view for the exhibition, and decide if any of the art needs treatment. We also discuss which pieces need to be framed, or other specific installation methods. We oversee all the artworks from the beginning to the very end.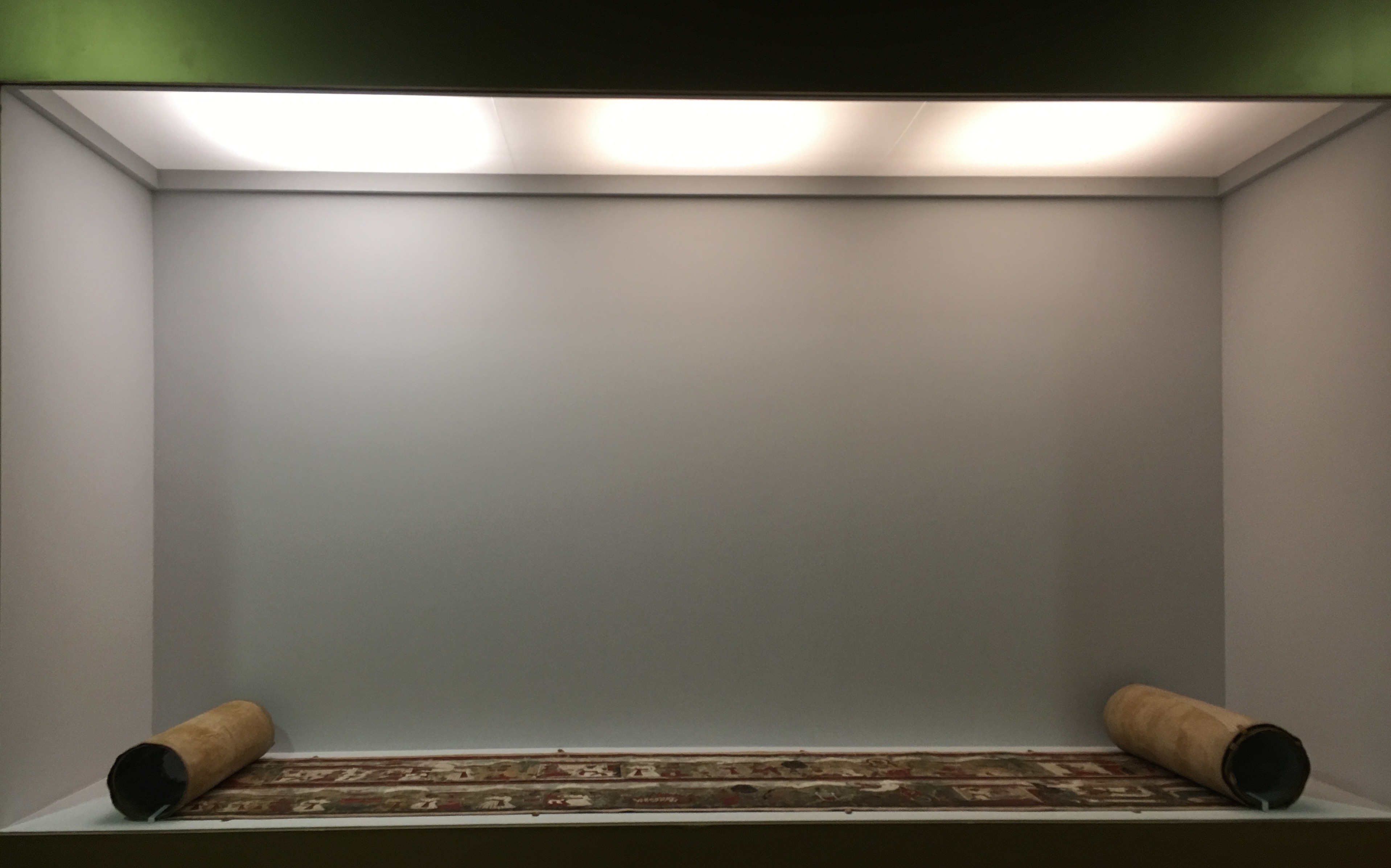 What was your role in Las Huellas de Buda?
The installation of Las Huellas de Buda in Mexico City required a paper conservator because the exhibition includes scrolls that requires handling by a specialist. Since scrolls are normally rolled, when you display them, they have to be unrolled and hung, and that requires quite a lot of delicate handling by someone trained to do so. If a scroll is handled by someone who doesn't know how to, there is a risk that it could be crushed or damaged.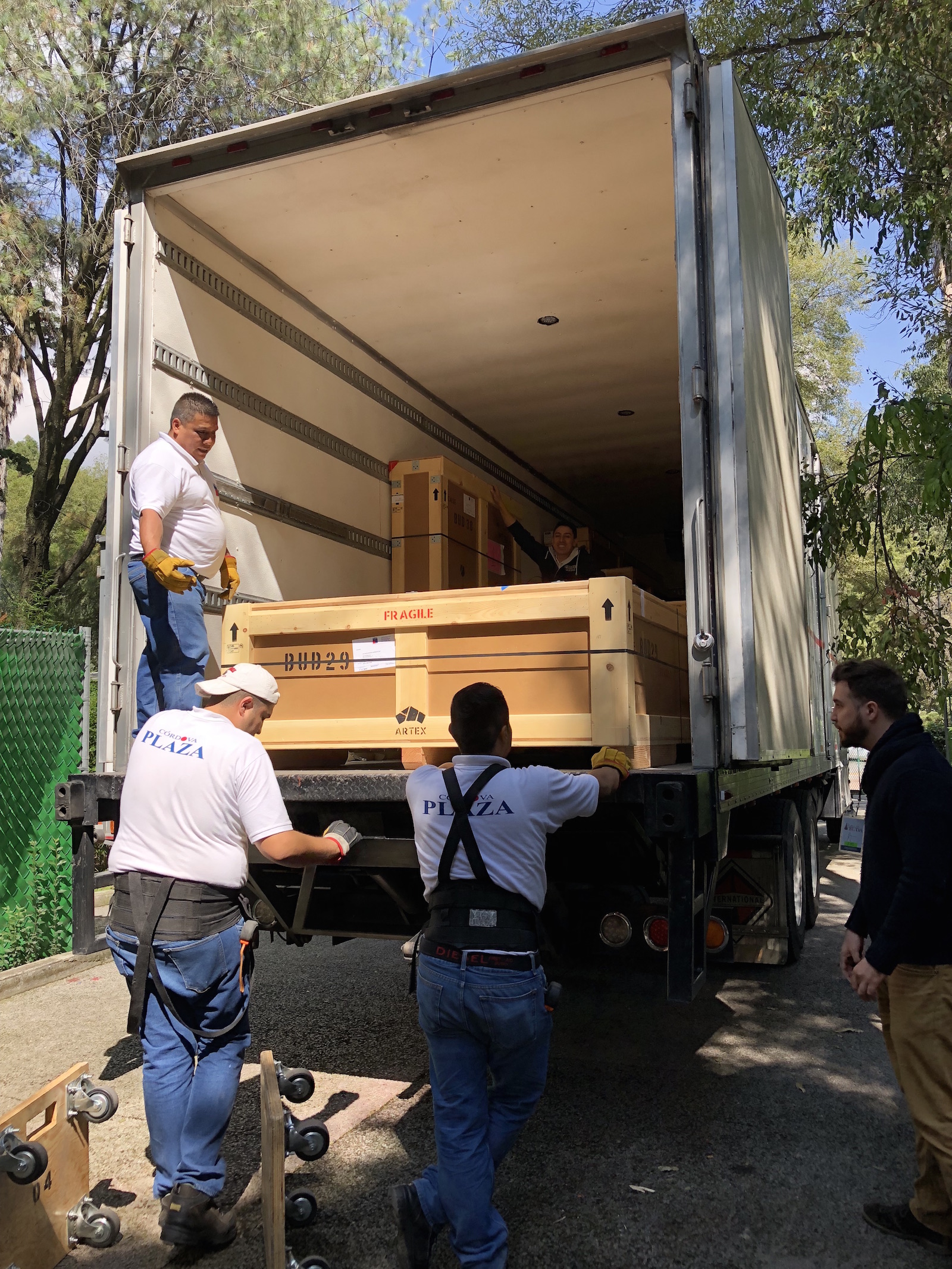 Do you often travel when LACMA exhibitions are presented abroad?
Yes, I do. I typically travel for both the installation and deinstallation of shows. This year I have traveled every other month. In fact, I just came back from Florida, where our exhibition This is Not a Selfie was on view at the Museum of Fine Arts in St. Petersburg. That exhibition was a collection of photographs—nothing to do with scrolls!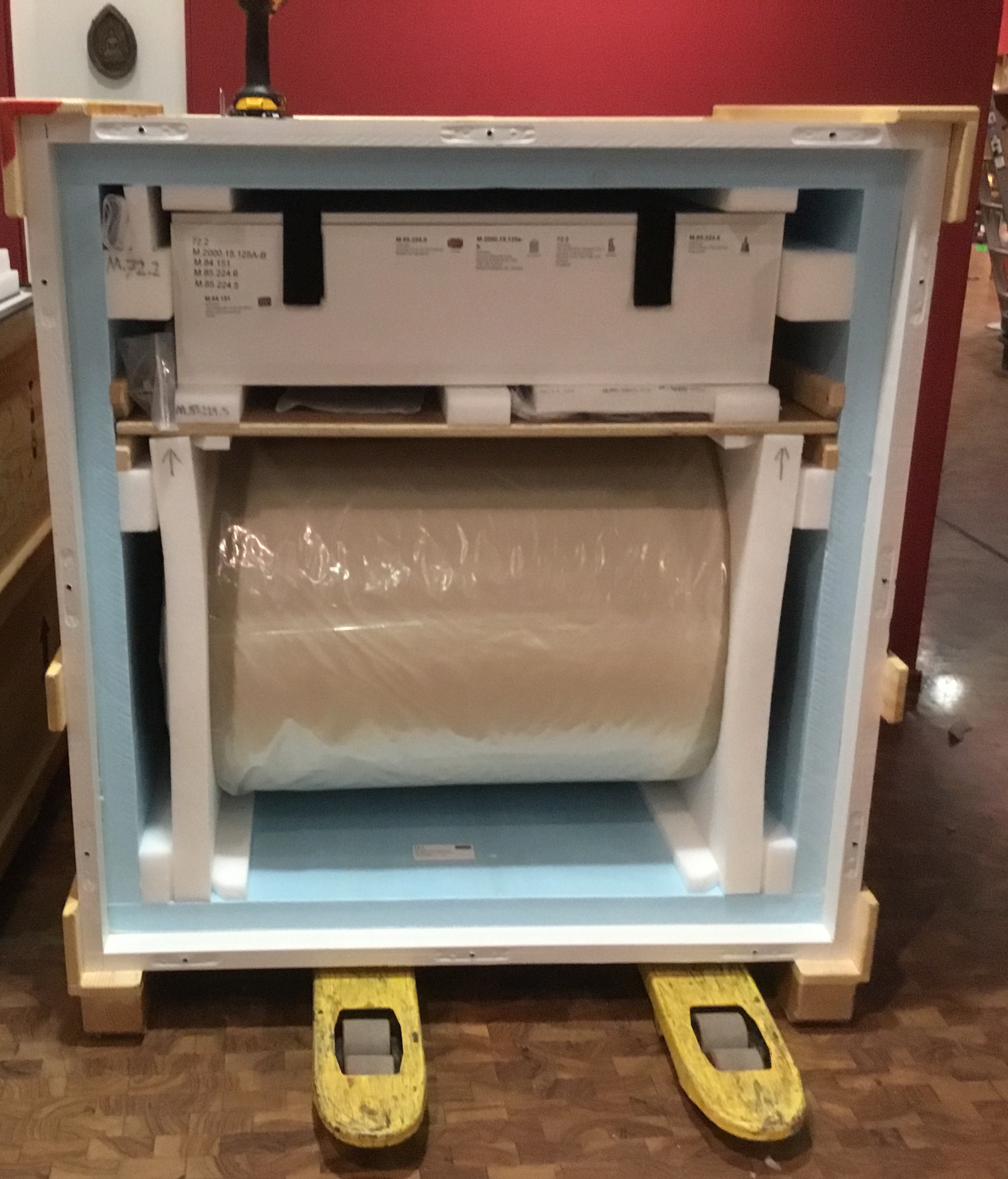 What are the steps you take when preparing artwork to travel?
We start by checking the condition of each artwork on the checklist, and then address any artworks that require treatment. In this show, for instance, we had a palm leaf with flakey pigment that we treated. After all the artwork has been checked and treated, we make sure things are safely framed or packaged, and for traveling exhibitions we have to crate each object. We make sure the packing company builds each package to our specifications for safe travel.
How many pieces came through your lab for this exhibition?
This exhibition had 44 works on paper, and they all came through the lab.
How long does it take to conserve each piece?
It really depends, because there are different degrees of conservation. The goal is to get the artwork in displayable condition, and we need to consider how much conservation treatment we can provide. If there is a little tear, for example, we might repair it from the back. Or if there is flaking in the pigment we will stabilize it using adhesive. But if there is a stain that is visually distracting we might chose to leave it because it does not have an immediate impact on the condition. So it's hard to say how long an artwork will take because each piece has its own needs.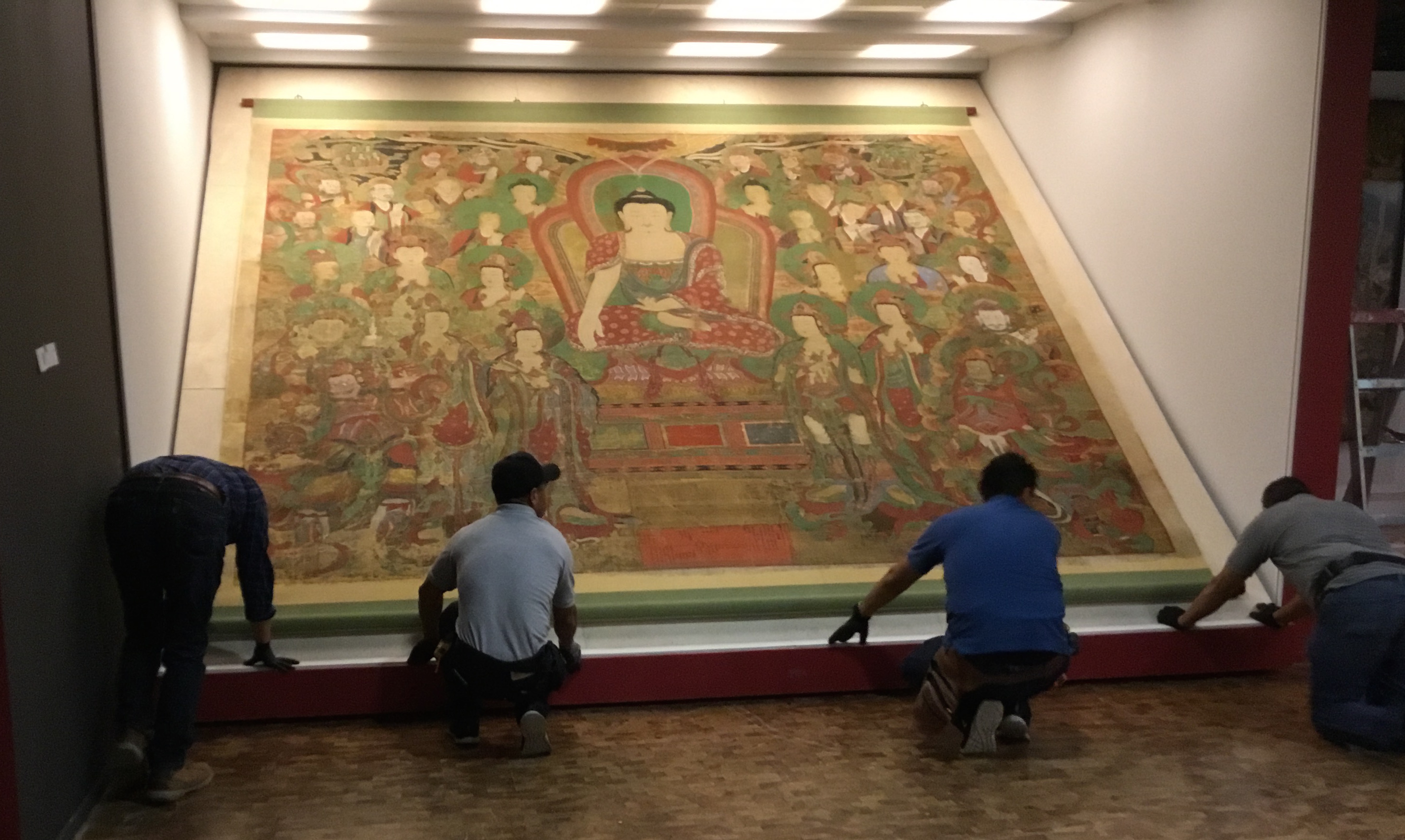 Do you have a favorite moment or highlight from this trip?
The highlight for me was working on a very large Korean scroll, called Preaching Sakyamuni Buddha. We weren't even sure that it was going to fit into its display case. We had eight people working together to install the piece, and when we saw that it worked it was magical. Also, I traveled with the artwork in crates to bring them back to LACMA this time, so that was another highlight. 
Las Huellas de Buda will travel to venues in Austin, Texas and Portland, Oregon, with a final presentation at LACMA in 2021.