We love to see kids at the museum! Here are our top 10 tips to help you and the children in your life navigate LACMA and engage with art. 
1. Paint and draw to your heart's content.
Head to the Boone Children's Gallery, where everyone in your group can paint, draw, and make art! Check out this expanded menu of art-making activities during the week.
Boone staff are more than happy to give you personalized tips on what to do at the museum; just ask!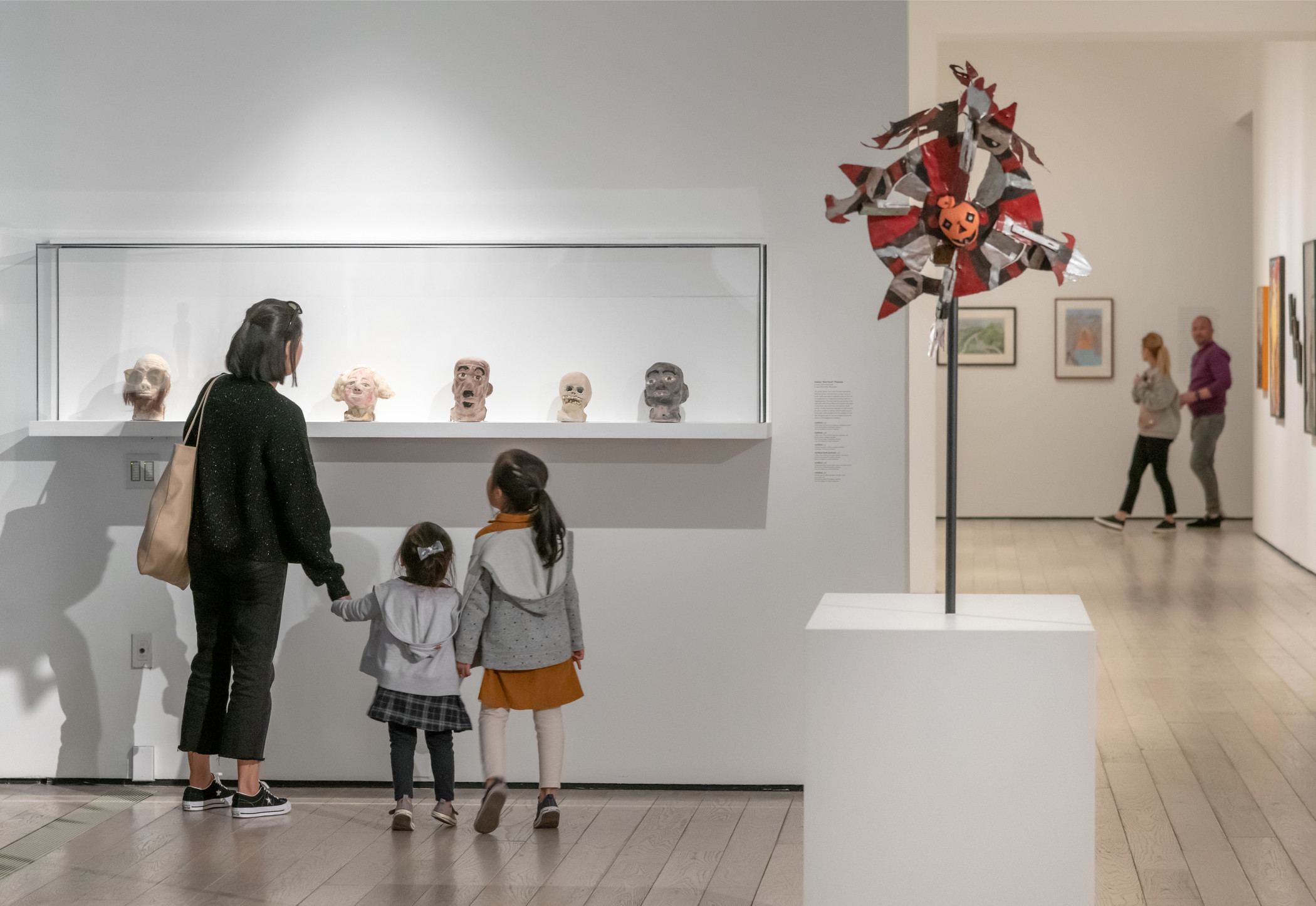 2. The ideal time to spend in galleries? Twenty minutes to an hour, looking at a few works of art.
There is no one right way to explore! You can wander to see what catches your eye, or you can tailor your visit to your child's interests. You can go to the Ahmanson Building to find fun oversized sculptures like giant pool balls and a human-sized comb. You are in the Pop Art gallery! The Abstract Expressionist galleries in the adjacent rooms are also super family-friendly—look for bright colors and shapes. You can also take the outdoor escalator to go straight up to BCAM, Level 3, adding a ride element to your visit. Check out Rauschenberg: The 1/4 Mile, a massive, multifaceted artwork that is literally a 1/4 mile in length.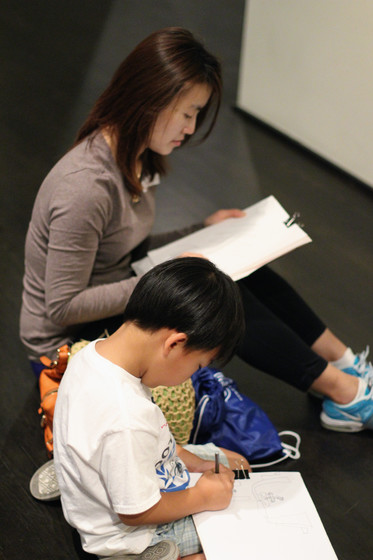 3. Bring a pad of paper and pencils. Take a seat on the gallery floor, look, and sketch.
Didn't bring paper or pencils? Stop by the Boone Children's Gallery to pick some up! (Tips for drawing: no pens, please! And offer pencils after you are seated so that no unintended drawing gets on the walls.)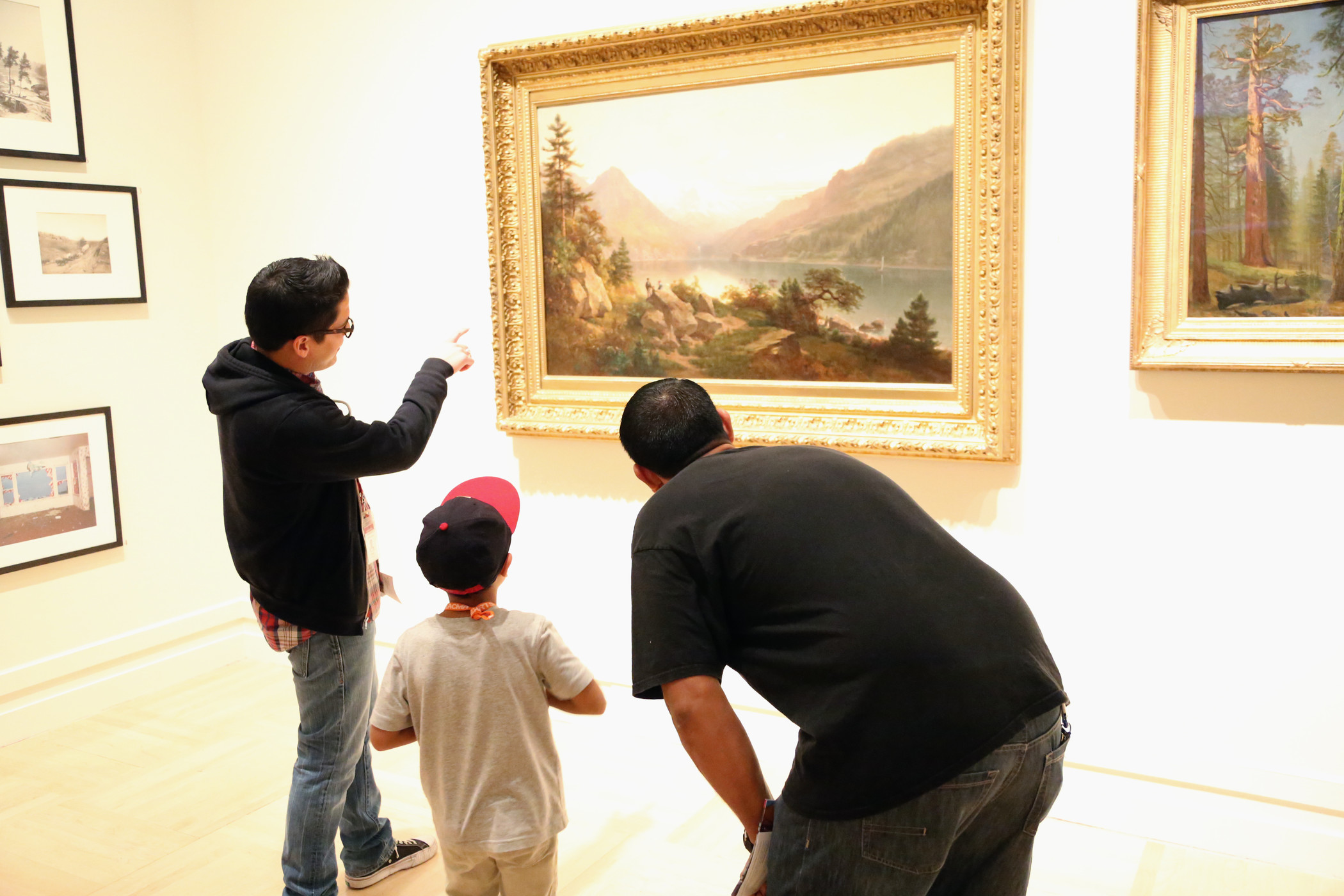 4. Make up a story about what you're looking at.
Look, then ask. Start with, "What do you see?" and work your way up to a story. Let the kids tell you what is going on. This works even with landscapes. Ask: what would you do if we were living there? For older kids, make a game out of guessing the title of the artworks based on what they see. 
5. Burn off some energy outdoors.
If it isn't too rainy, why not go exploring in the park? Enjoy the native gardens, roll down the hill at the La Brea Tar Pits and Museum, look into the tar pits, and count how many squirrels you see. Check out works of art that are outside, such as Levitated Mass, Urban Light, the Cantor Sculpture Garden.
6. Enroll your child in NexGen, LACMA's free youth membership program.
Children always receive free general admission to LACMA, but as NexGen members, kids and teens can always visit for free and bring one adult guest for free admission. You can enroll your child at the Boone Children's Gallery!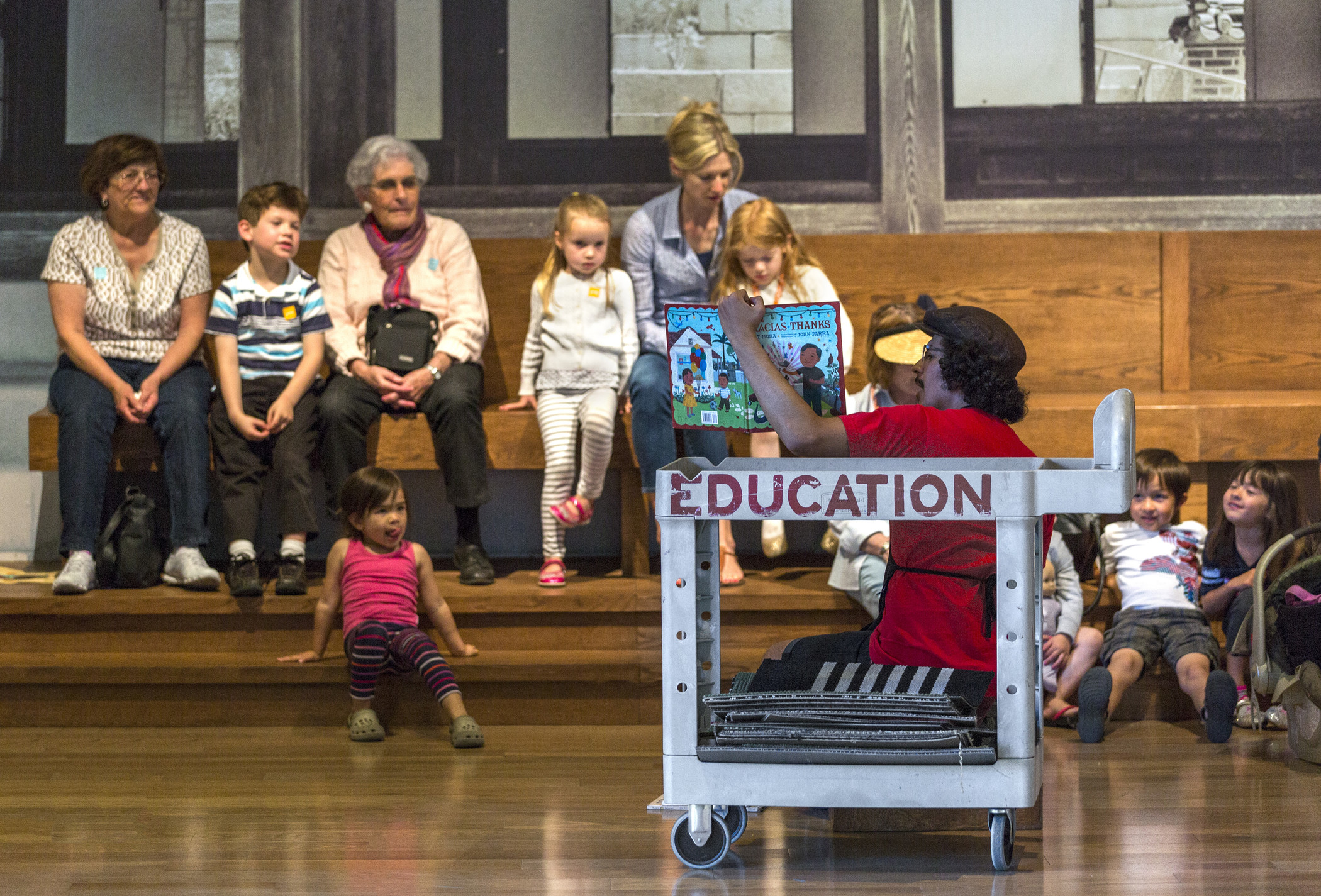 7. Join us for Story Time on Fridays at 2 pm.
Ever wonder why dragons love tacos and why crayons decided to quit one day? Settle in the Korean art galleries every Friday afternoon for a reading journey into a world of folk tales and colors!
8. For the bookworms on all the other days, there's a basket of books by the Boone Children's Gallery!
Borrow a fairy tale, a board book, or picture book from the basket of books and relax on the colorful benches outside. 
9. Check out free online resources on LACMA's website.
Curriculum materials, written by educators and teaching artists, are based on LACMA's collection and special exhibitions, include activities for different learning levels, and align with California State Content Standards.
10. Don't forget, LACMA is closed on Wednesdays. 
But we're open every other day, so be sure to come by!