Andell Family Sundays in March draws inspiration from the exhibition The Jeweled Isle: Art from Sri Lanka. This exhibition is the first comprehensive exploration of art from Sri Lanka in the United States. And it spans nearly 2,000 years of history! There is so much to see—from precious stones such as rubies and sapphires, to images and symbols of the Buddha, 19th century photographs, and a contemporary artwork.
You may want to start by seeing the art firsthand. A great way to do that is by going on a tour led by educator Gloria Westcott. Her tours are interactive and flexible to include everyone from toddlers to grandparents! Gloria will lead families to look closely, and discover together. To take the tour, meet at the Andell Family Sundays welcome table on the Zev Yaroslavsky Plaza at 1, 2, or 3 pm. Also in the galleries, stop by the sketching cart where educators Damaris Garcia and Lorenzo Baker will provide pencils (including colored pencils) and paper, and offer helpful drawing tips.
Families are welcome to drop in to the outdoor workshops at any time between 12:30 and 3:30 pm. Each art project is inspired by the exhibition. Ceramist Beatriz Jaramillo looked to flower imagery in the exhibition, especially the large painting Buddha's Footprint, for her ceramic tile workshop.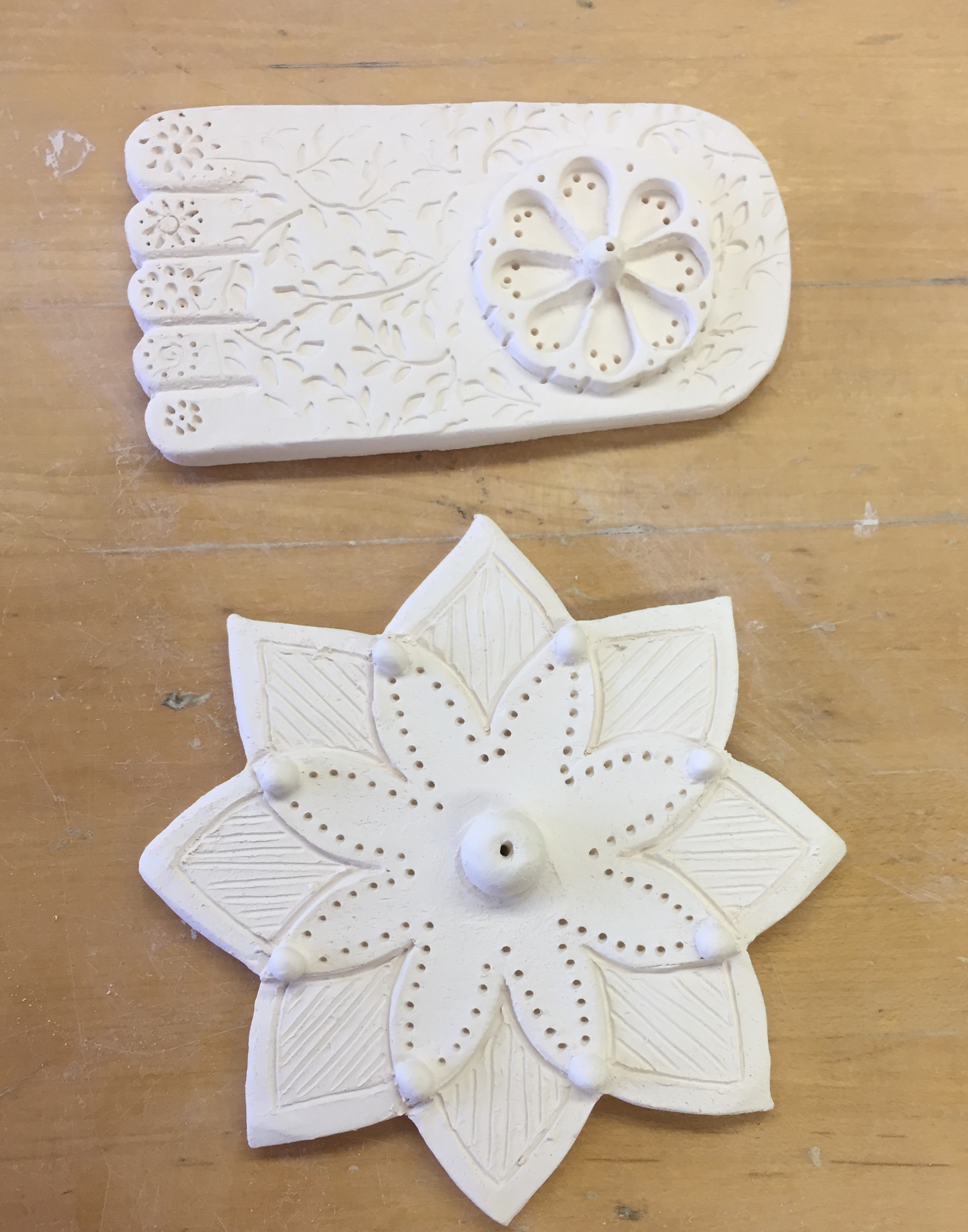 Artist Peggy Hasegawa loves to make books. It's no surprise that she designed her workshop on beautifully painted book covers. Traditionally, the paper in these books was made from palm leaves. In this workshop, participants make their own books and then draw and write what inspires them.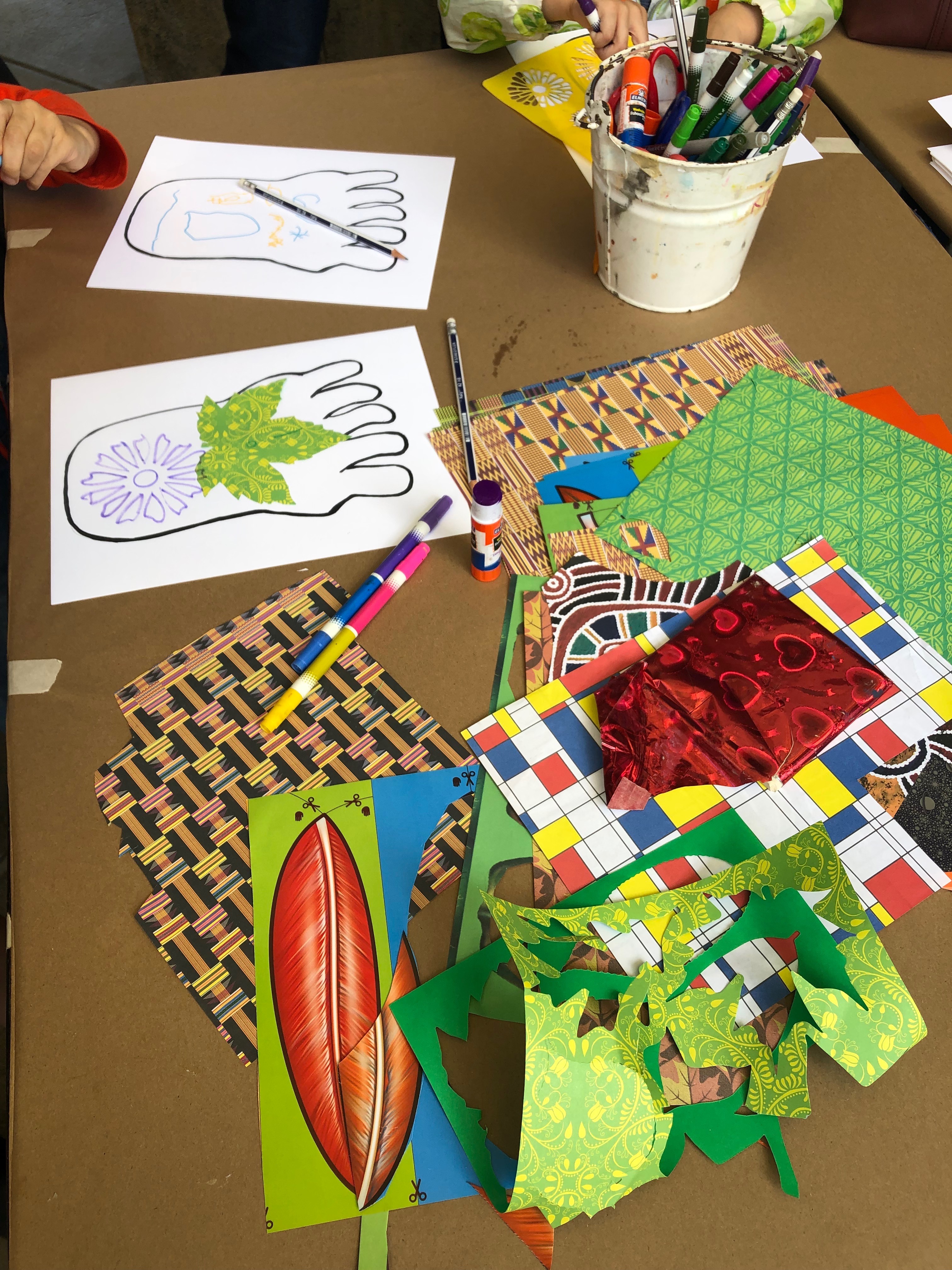 For our visitors who are five years old and younger, artist Sofia Gutierrez also found inspiration in the artwork Buddha's Footprint. Kids are given a template of a foot where they can create collages with colorful paper, and stencils of flora and fauna.
Your family can participate in these workshops as part of the Andell Family Sundays program from 12:30 to 3:30 pm on three upcoming Sundays: March 10, 17, and 31.