Research has shown that looking at art stimulates the brain in new ways, triggers dormant memories, and encourages conversation. Last fall, LACMA launched Personal Connections, a tour program designed for visitors with early-stage dementia or Alzheimer's disease and their care partners, to do just that—spark meaningful and personal connections with works of art. While there is no cure yet for these diseases that cause cognitive impairments, engaging in stimulating activities can be beneficial and enjoyable shared experiences for all participants.
"Personal Connections has given us a close-up and intimate look at art. [The educators], while encouraging us to examine art in many different ways, are also so well prepared with information about each piece. The discussions we have are very stimulating. We love and appreciate this special program." —Helene Korn, Care Partner
Made possible through the generous support of Emily Greenspan, Bruce Newman, and the Long Family Foundation, the goal of Personal Connections is to make the museum accessible and welcoming by providing a gallery experience that better addresses the particular needs of visitors with cognitive impairments. Educators carefully choose artwork that invites observations and connections, giving everyone the time and space they need to see the art. In addition, the guides enhance the tour by providing touchable objects that involve all of the senses in a direct and personal manner while triggering memories for discussion.
Personal Connections has made an impact on not just the participants, but the tour guides as well:
"The Personal Connections program has made an impact on us all. It is so touching to be with the visitors and weave our lives and experiences together. The  wonderful art at LACMA sparks conversation that can meander to other topics: family, travel, art experiences, hobbies, work, and more." —Peggy Hasegawa, LACMA Educator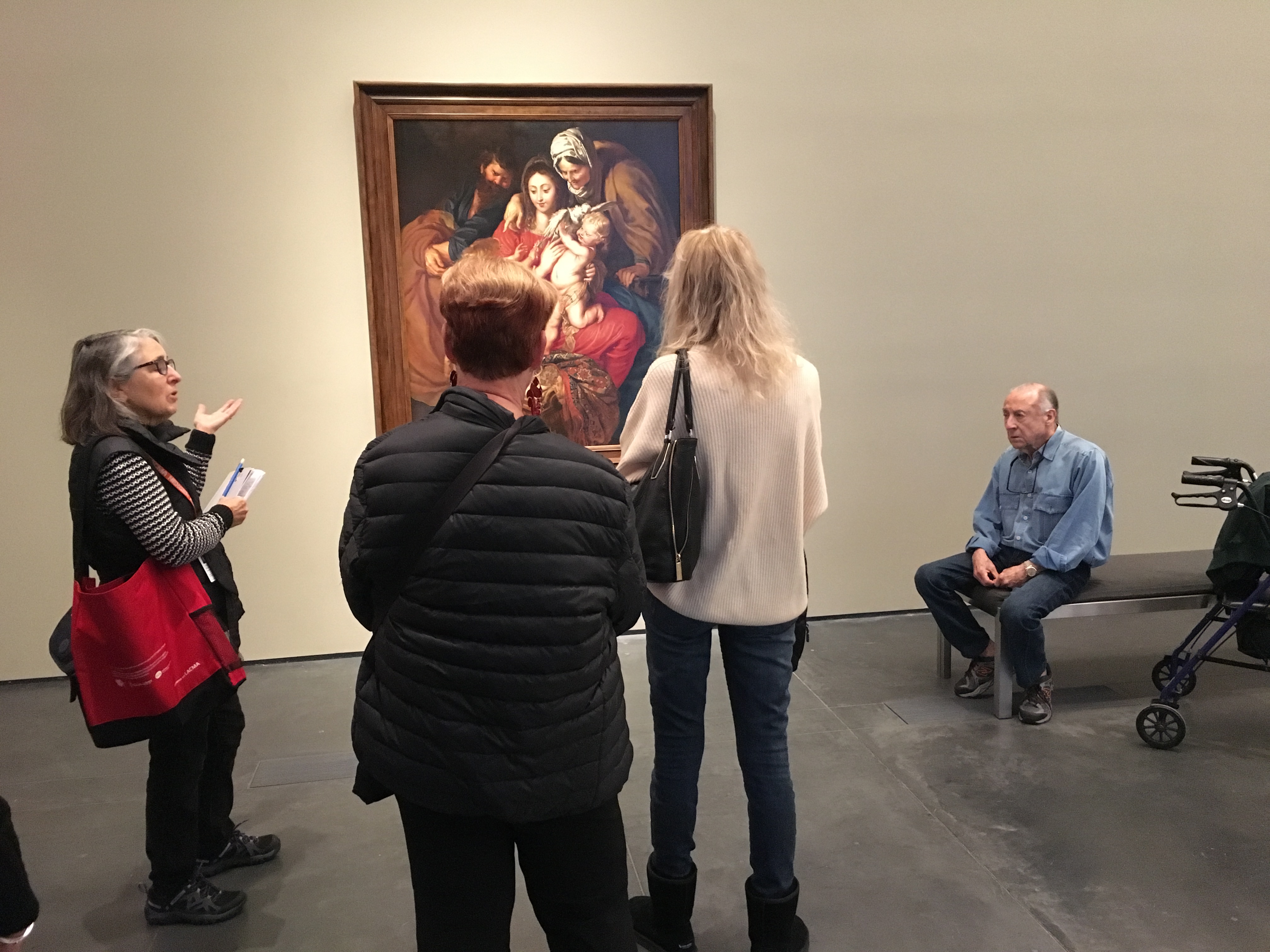 If you know of someone, or care for someone, who has early-stage dementia or Alzheimer's disease, please join us. These tours are offered the third Tuesday of each month at 1 pm. The next tour is Tuesday, March 19. Reservations are required and can be made easily online.