In April, Andell Family Sundays is focused on the exhibition Power of Pattern: Central Asian Ikats from the David and Elizabeth Reisbord Collection. The "wow" factor is apt for these textiles. The first time I walked into the galleries, I thought, wow, what beautiful colors and patterns. Then, as I got to know more about the artmaking process, again, wow, a complex and communal method—a perfect theme for a family audience.
Experience the "wow" for yourself by seeing the textiles with educator Gloria Westcott. She will lead you in activities designed for families (toddlers to grandparents) to look closely, talk about the art, and discover together. To join her tour, meet at the Andell Family Sundays welcome table on the Zev Yaroslavsky Plaza at 1, 2, or 3 pm. Also in the galleries, stop by the sketching cart where educators Damaris Garcia and Lorenzo Baker will provide pencils (including colored pencils), paper, and helpful drawing tips.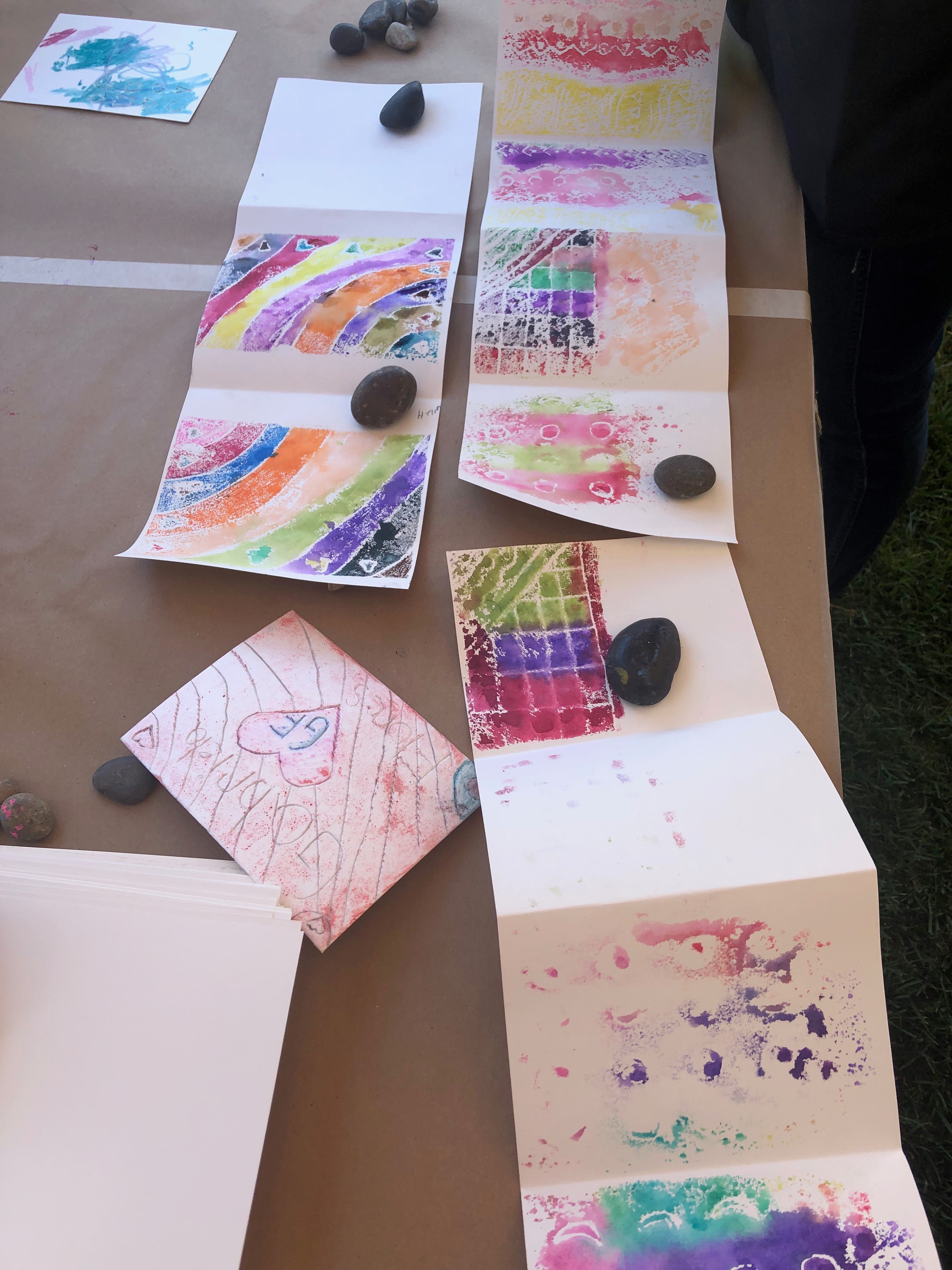 Artist Jenny Ziomek was inspired by patterns and colors for her Book of Patterns workshop. Participants learn to make an accordion fold book and each family member is encouraged to decorate a page. Voila, it's a communal family art book! And easy to recreate at home!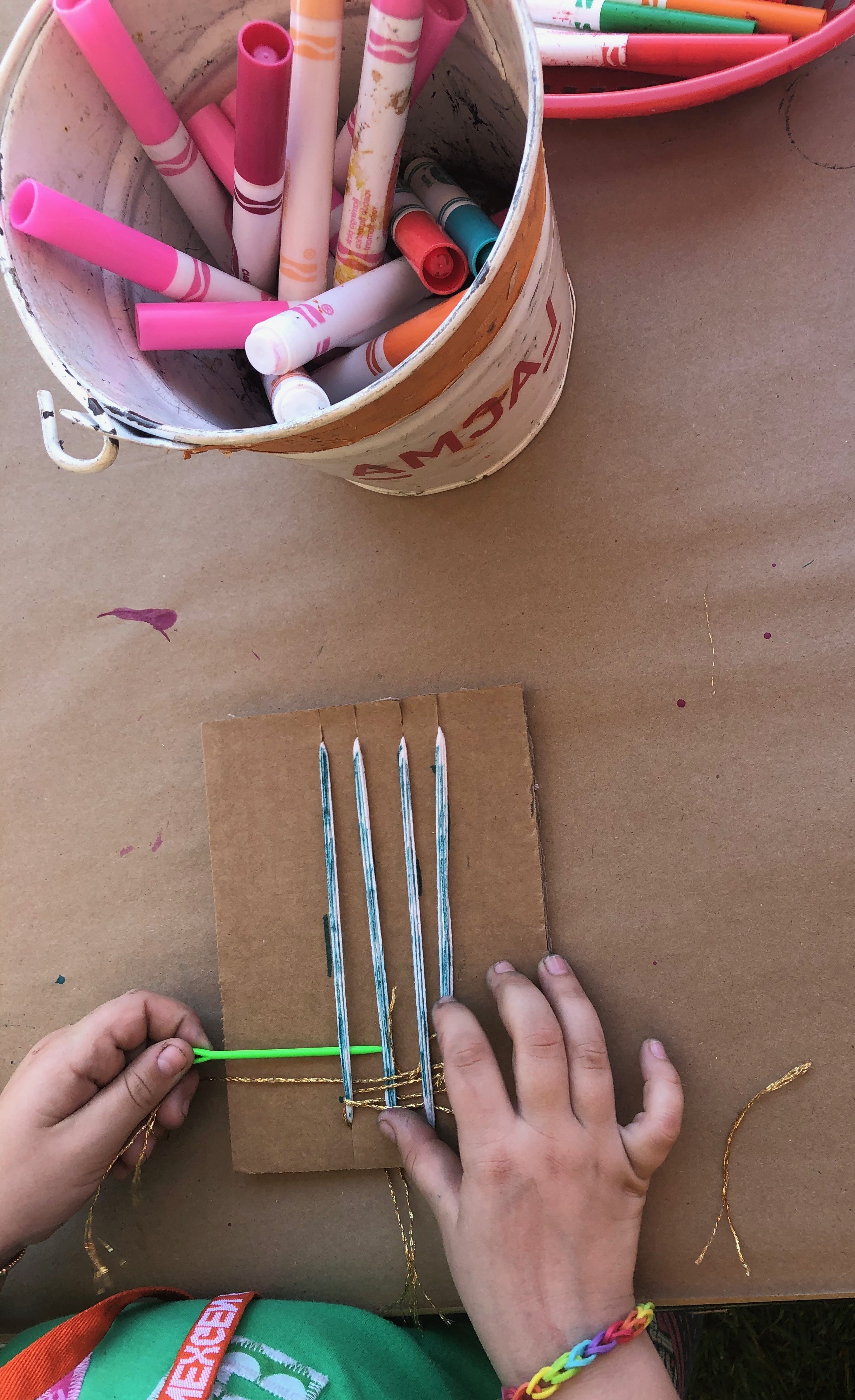 To learn simple weaving, stop by artist Julianna Ostrovsky's workshop Fiber Painting Ikat Style. Julianna has devised a creative method to give participants a taste of the complex dying and weaving process. And it's fun!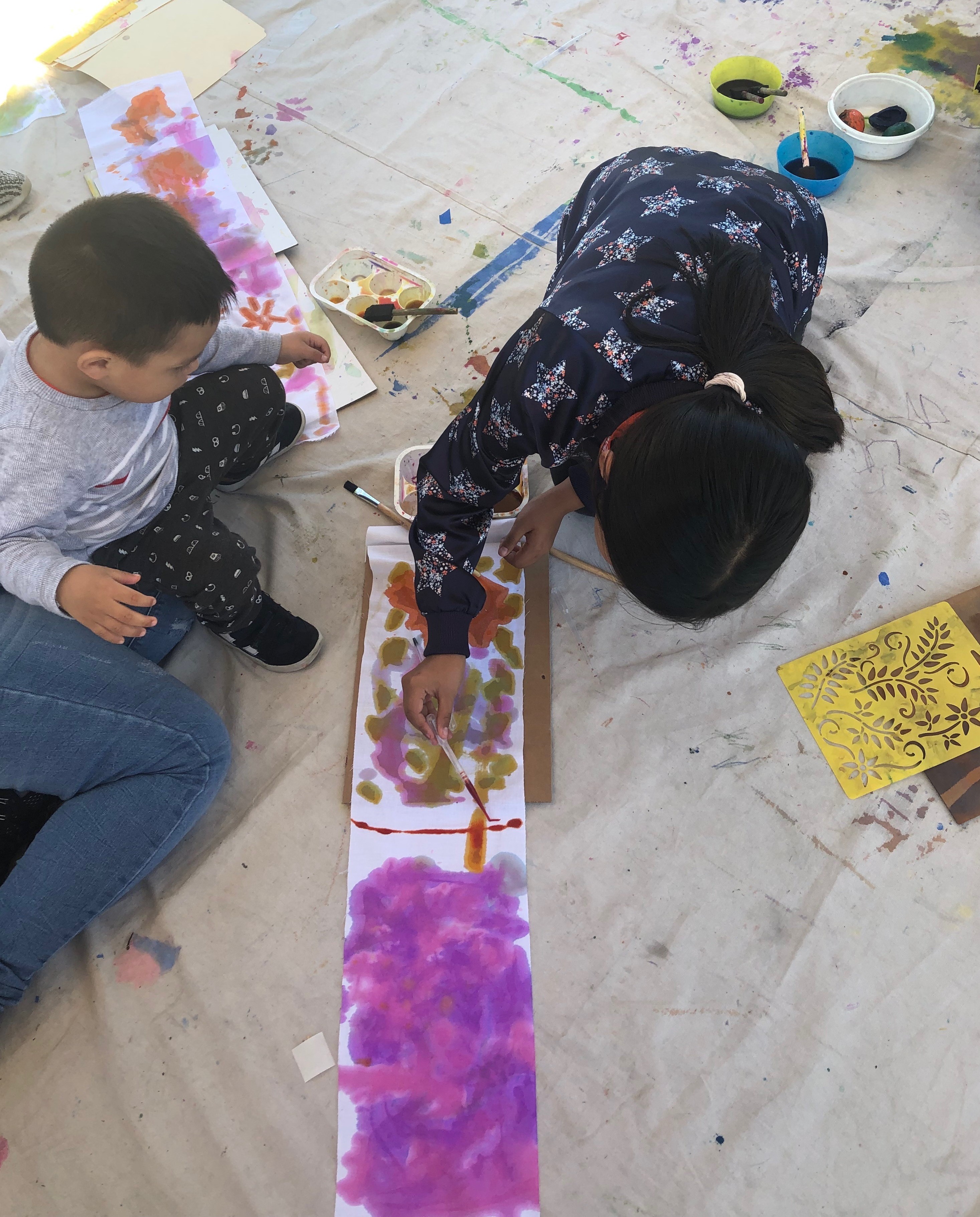 Toddlers always have a special workshop at Andell Family Sundays. Artist Eszter Delgado leads these young artists (and their adult assistants) in stenciling and painting fabric with watercolors. Once dry, wear it as a belt, a sash, a shawl, or a headband!
Your family can participate in these activities from 12:30 to 3:30 pm on two upcoming Sundays: April 14 and 28. On April 21, visit the Boone Children's Gallery for free family art making!