A critical figure in the communities he called home, Charles White (b. 1918) was born and raised in Chicago, and lived in New York and Los Angeles over the course of his career as an artist, activist, and educator. White was a faculty member at Otis College of Art and Design from 1964 until his passing in 1979 and during this period he mentored and influenced a generation of artists.
LACMA's current exhibition Life Model: Charles White and His Students is presented at the former Otis College campus in MacArthur Park, now Charles White Elementary School where LACMA operates a satellite gallery.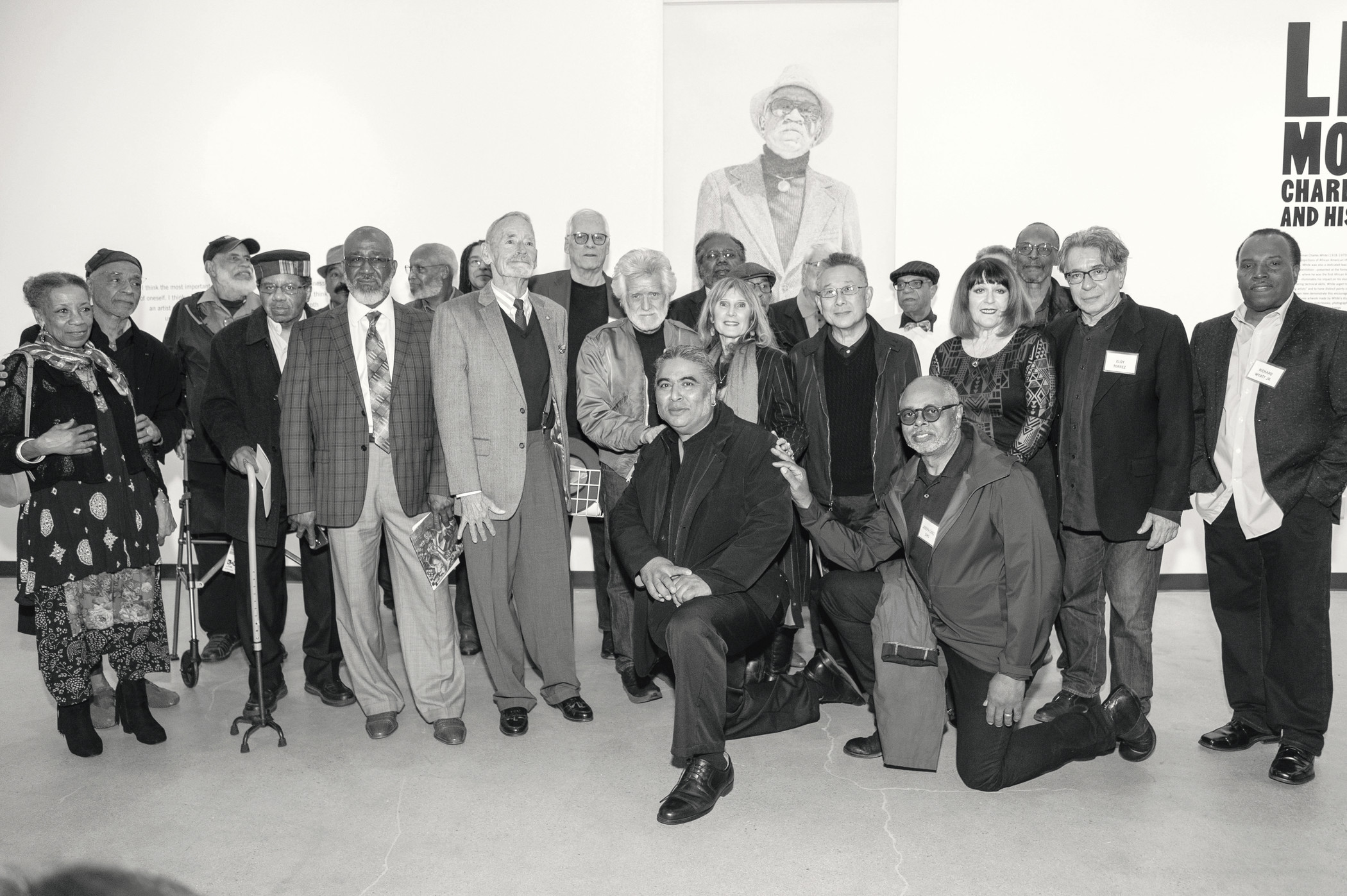 Luis Serrano is one of the 33 artists whose work is featured in Life Model, and during a recent walkthrough of the exhibition Serrano spoke about White's legacy of mentorship and his continuing influence on future generations of artists.
Serrano met Charles White as a young student at Los Angeles City College when his art instructor Gloria Bohanon, also a former student of White's, invited White to be a guest lecturer in her class. Serrano was so captivated by White's philosophy of life and ties to history that when he learned White taught at Otis, he was compelled to enroll and received his BFA from the school in 1978 and then his MFA in 1981.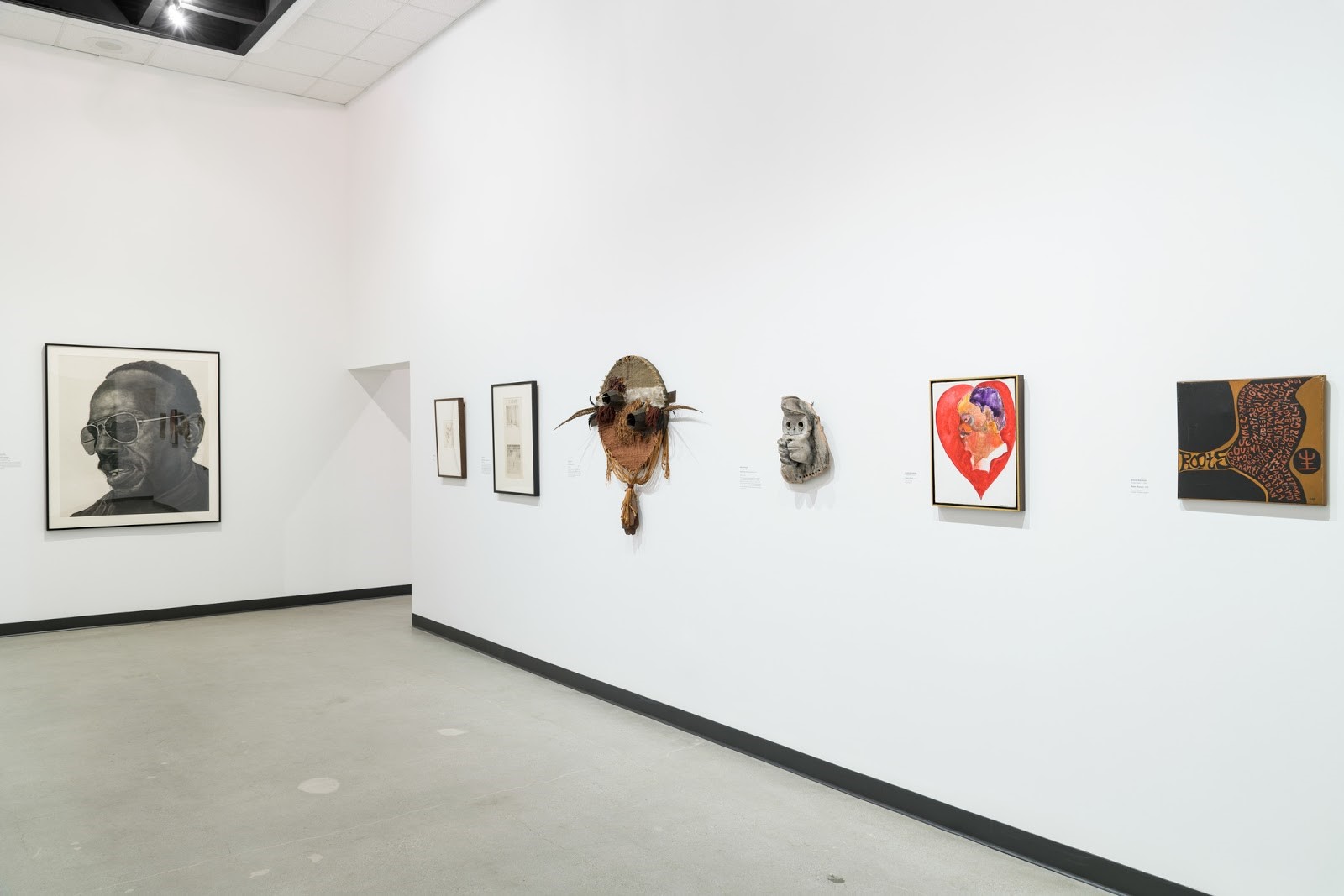 Beyond teaching technical skills, White also taught his students about the responsibility of being an artist. He wanted them to have the courage to be authentic, to challenge the status quo, and to believe in their ability to make a contribution.
Serrano noted that White would tell his students to educate themselves visually, to know what had come before them. How the creative process demanded conviction and that there was a period of exploration. White's encouragement to produce regardless of subject matter was evident as Serrano guided people through the gallery. The exhibition features artwork in diverse media and modes of expression, from conceptual to abstract to realist—collectively the assembled objects illuminate White's approach to teaching.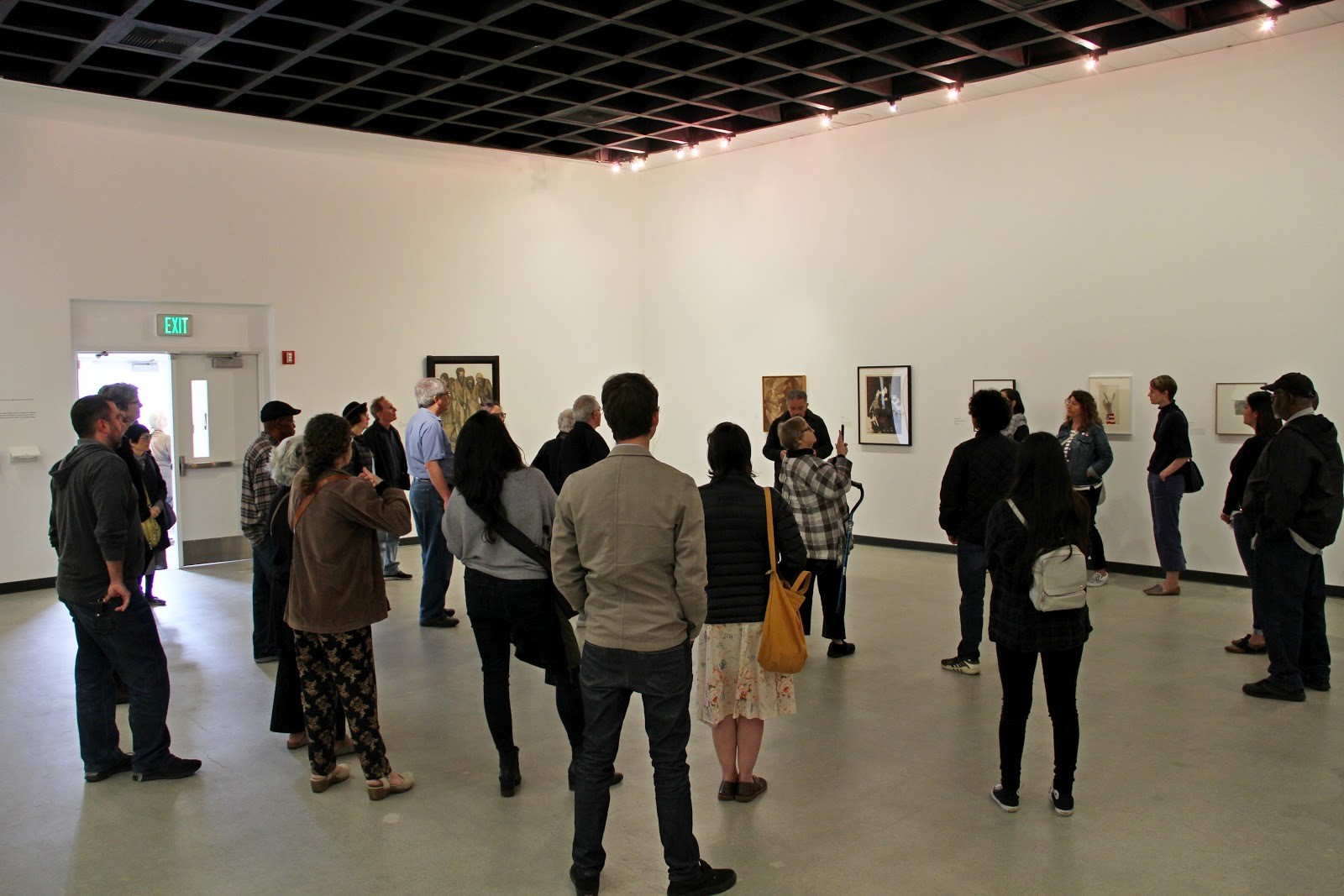 Serrano began teaching after graduating from Otis and throughout his 40-year fine arts practice he has taught at LAUSD, community colleges, Ryman Arts, and was an adjunct instructor and mentor in the MFA program for Laguna College of Art and Design. He currently is the Painting and Drawing Director at Art Division, a non-profit based in MacArthur Park dedicated to training and supporting young adults who are committed to studying the visual arts.
On Saturday, May 18, join Judithe Hernández who will discuss White's influence on her work, their shared commitment to social-political commentary, and his legacy to American art. To learn more about free upcoming programs in conjunction with Life Model: Charles White and His Students visit lacma.org.
Charles White Elementary School is located at 2401 Wilshire Boulevard, Los Angeles, CA 90057. Enter the gallery at the corner of Park View and Wilshire Boulevard. Complimentary parking is available in the lot at 611 South Carondelet Street, between Wilshire and 6th Street. Please bring your parking ticket to the gallery for validation. Street parking is also available in the neighborhood.