May Andell Family Sundays are inspired by the special exhibition Charles White: A Retrospective. Artist Charles White was a phenomenal draftsperson who combined his superb artmaking skills with the social and political concerns of the Black Arts movement.   
He also lived and worked in Los Angeles. He was the first African American faculty member at Otis Art Institute, where he urged his students to be "thinking artists." (Fun fact: the original Otis campus in MacArthur Park is now an elementary school named after Charles White and is operated and programmed by LACMA.)
In the spirit of "thinking artists," join in one (or all) of the art workshops and gallery activities offered during Andell Family Sundays.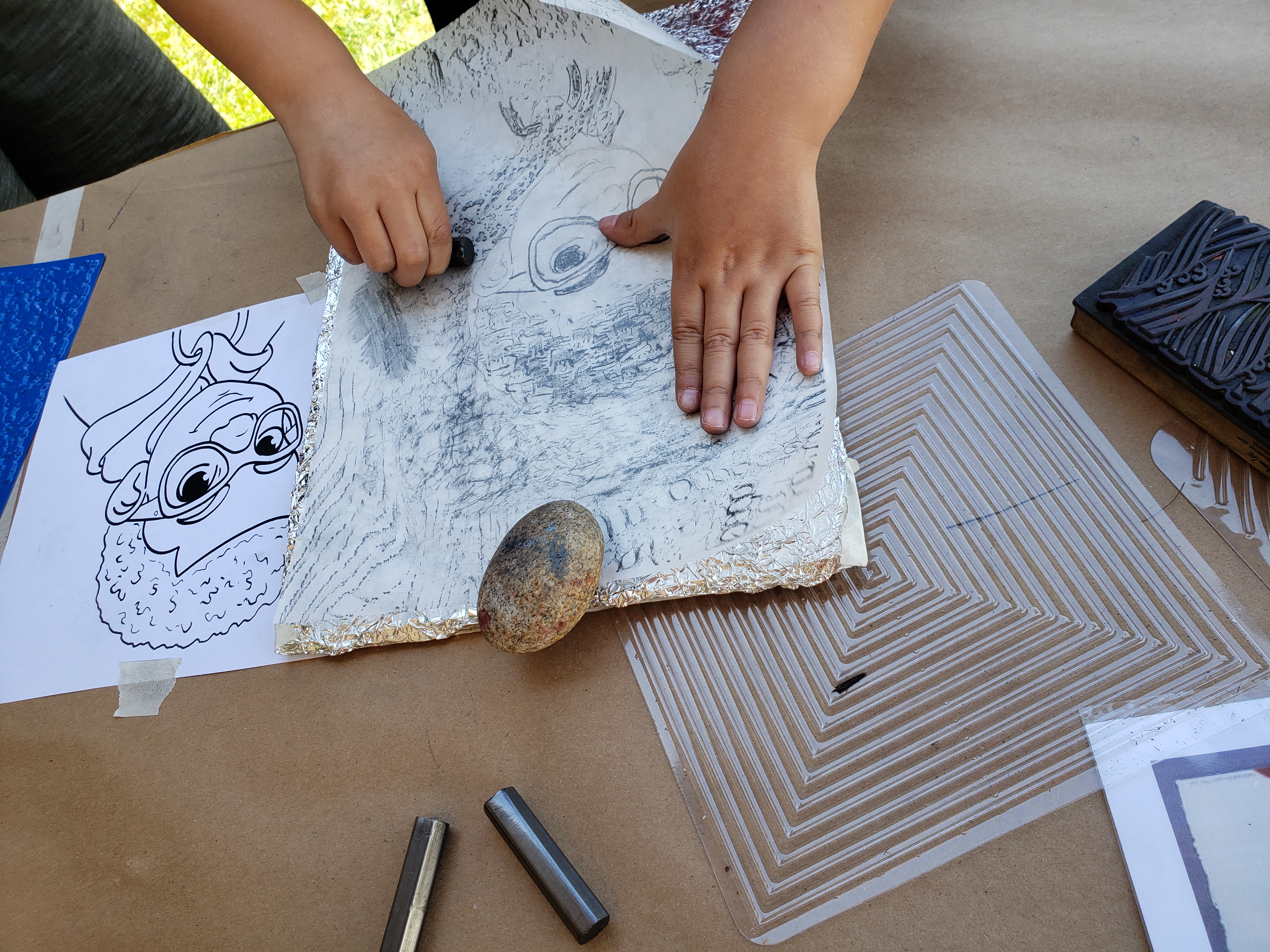 Artist Zeal Harris's workshop Mark Making Juba focuses on the many ways marks and textures can be made with pencil and graphite in her portrait workshop. White used a variety of techniques in his drawings and prints. Learn about cross hatching, rubbing, stamping, and scrumming. 
Love, hope, dignity, and education were important values in White's work. In artist Sofia Mas's workshop, Everyday Heroes, make a portrait of a famous person, such as Barack Obama or Beyoncé, or people close to you, like your mom, teacher, or abuelo.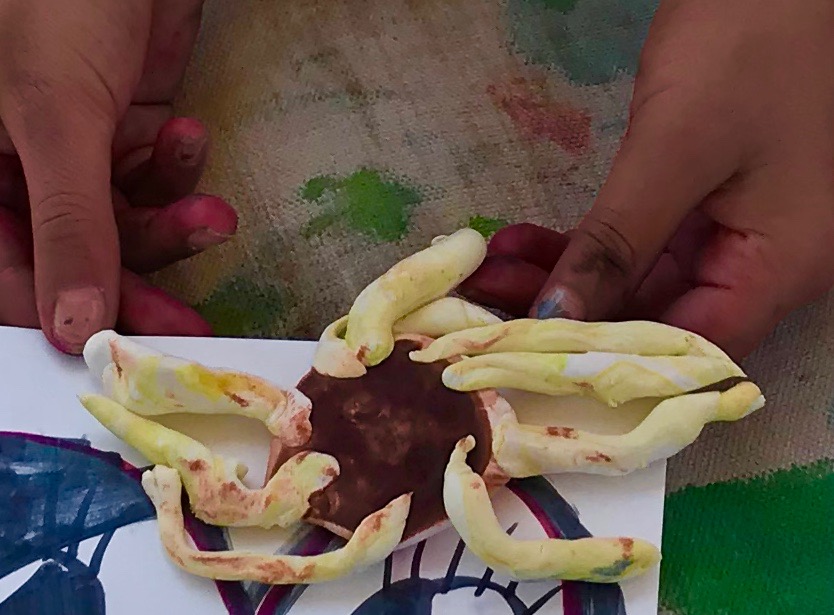 Artist Eszter Delgado shows the youngest artists (the under 5 crowd) White's Love Letter series, where he used roses and shells to symbolize love. She then asks them their own love symbol and leads them in drawing and sculpting it.
Don't forget to go in the galleries and see the art in person! Join tour guide Lluvia Higuera in activities to look closely, talk about the art, and discover together. To join her tour, meet at the Andell Family Sundays welcome table on the Zev Yaroslavsky Plaza at 1, 2, or 3 pm. Also in the galleries, stop by the sketching cart where educators Damaris Garcia and Lorenzo Baker will provide pencils, paper, and helpful drawing tips.
Your family can participate in these activities from 12:30 to 3:30 pm on three upcoming Sundays: May 12, 19, 26. We hope to see you there!