LACMA's current exhibition Life Model: Charles White and His Students is presented at the former Otis College campus in MacArthur Park, now Charles White Elementary School where LACMA operates a satellite gallery.
Judithe Hernández (b.1948) is one of the 33 artists whose work is featured in Life Model, and during a recent walkthrough of the exhibition Hernández spoke about Charles White's influence on her work, their shared commitment to socio-political commentary, and his legacy in American art.
Born and raised in Los Angeles, Hernández's introduction to Otis Art Institute began when she was a high school student after her then art teacher told her to take advantage of their Saturday classes. She was the first recipient to be awarded the Future Masters Scholarship, in 1965—presented at LACMA and funded by the Sears & Roebuck Foundation and the Los Angeles Chamber of Commerce—and soon after, she enrolled at Otis. Hernández studied drawing under Charles White as an undergrad, earning her BFA in 1972 and MFA in 1974.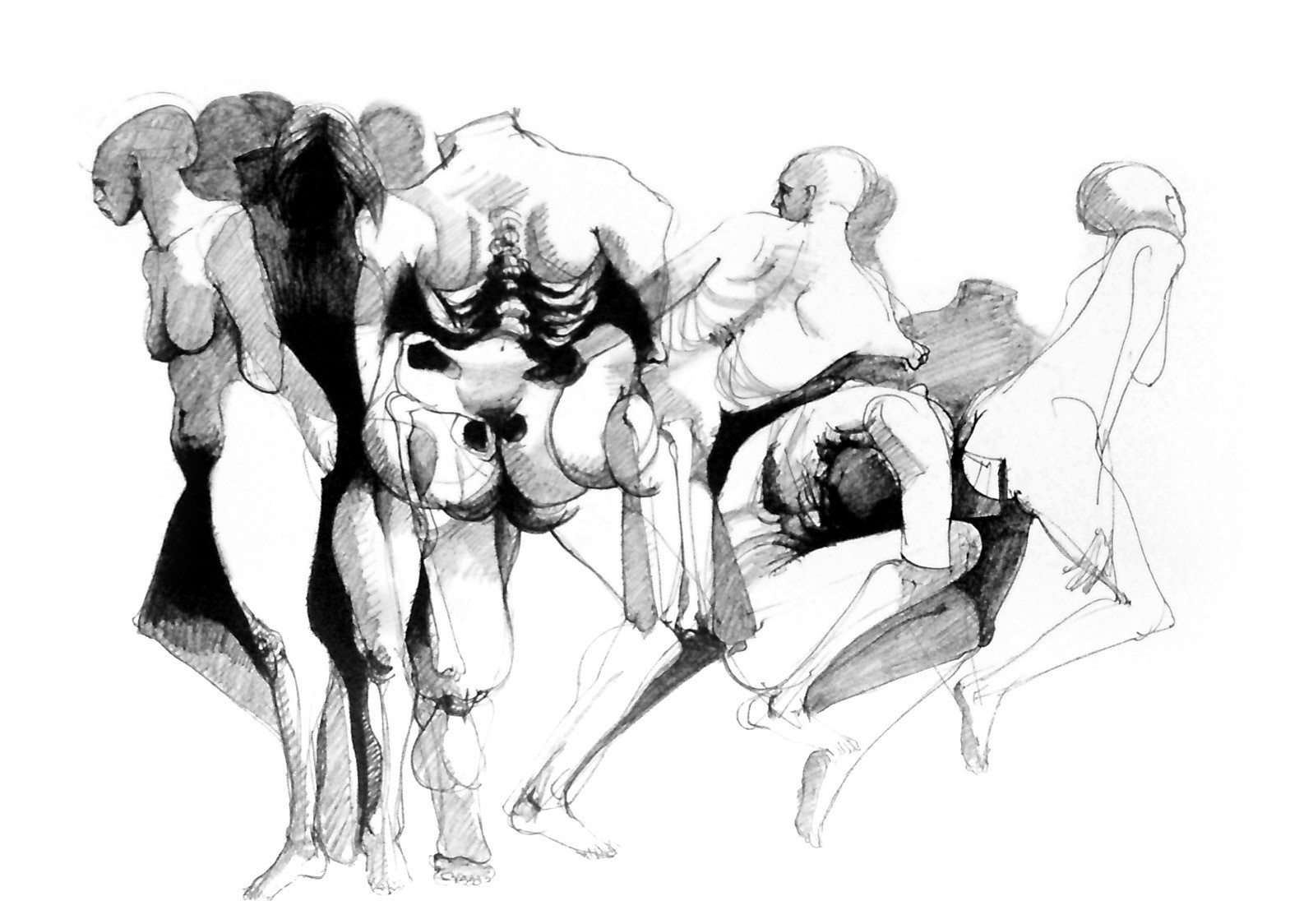 White's legacy as a mentor is evident and echoed by many of his former students. He went beyond simply teaching technique; he was generous with his encouragement and urged his students to think about their work in an authentic and informed way that would create a lasting impact. White wanted his students to stay informed and continue their education about history, music, and politics.
Hernández credits Charles White as one of the most important influences in the development of her early career. She recalled how empowered and validated she felt after White supported her making political statements and how that reinforced her commitment to be a political artist. Hernández approached talking about social issues in the same manner as White, consciously making an effort to create images that did not turn people away but rather were artistic and beautiful and made people stop and consider.
During the walkthrough, Hernández shared how as soon as she walked into White's classroom she knew she had met a kindred spirit. She spoke about a conversation she had with White regarding his time in Mexico in the 1940s that stayed with her. White expressed how touched he was by the people of Mexico, for they had extended and honored him with a level of admiration and respect that his own country had not bestowed upon him. And how additionally, Mexico and it's famed muralists, Alfaro Siqueiros, Diego Rivera, and José Clemente Orozco, inspired his own philosophical framework. Hernández expressed that White understood her need to be a part of El Movimiento—the Chicano civil rights movement—because of his dedication to social-realism and her passion to create in the service of social change.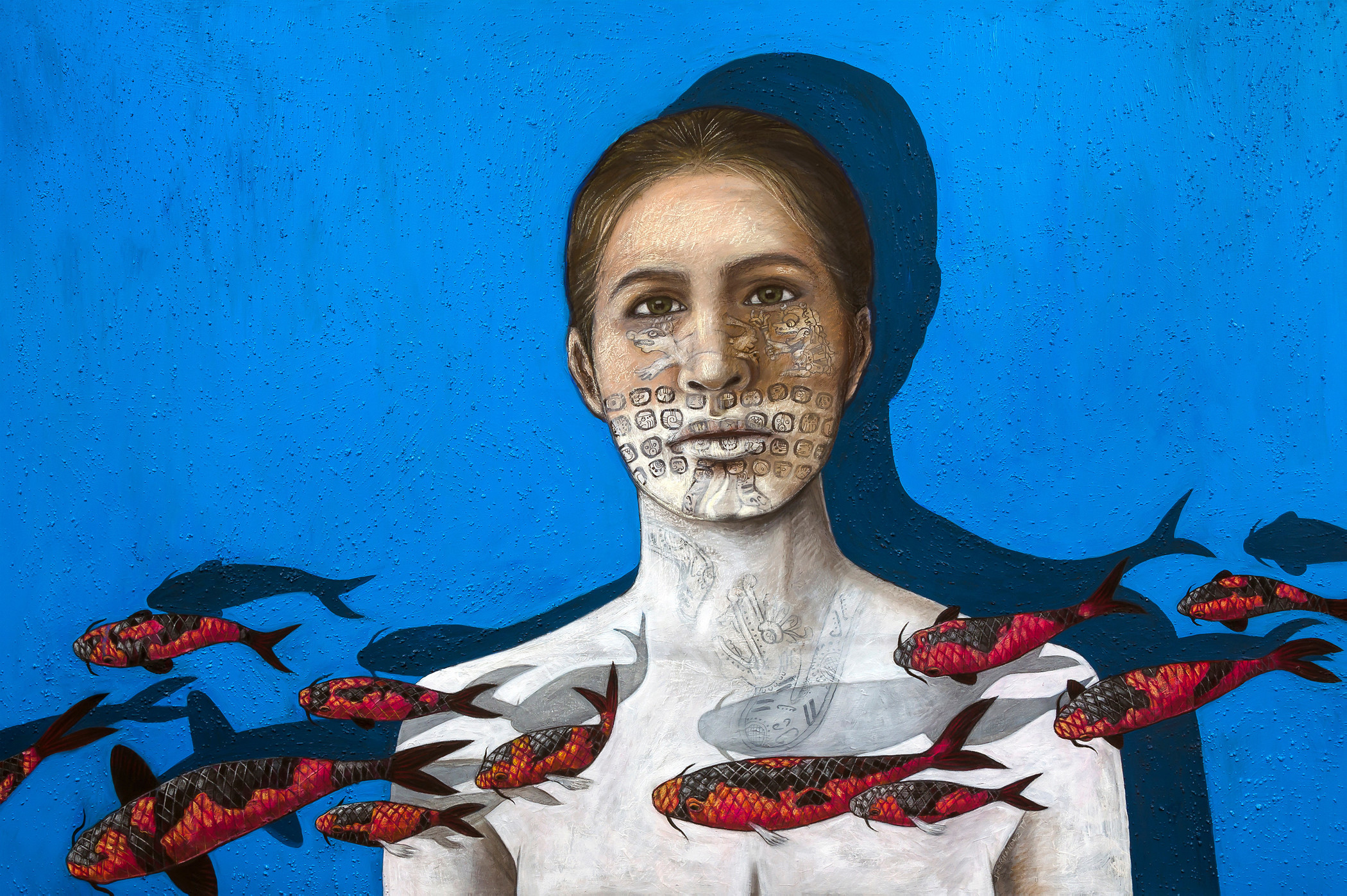 Judithe Hernández was one of five Mexican-American students at Otis when she began in 1969, and the only woman. She was a prominent and active artistic participant in the Chicano Art Movement. Hernández first met Carlos Almaraz in 1972 during graduate school and two years later she became the only female member of the groundbreaking artist collective, "Los Four." A member of "Los Four" for over 10 years, she would work on exhibitions, publications, and murals. Hernández is currently working on a public art project in Downtown Los Angeles, a seven-story mural La Nueva Reina de Los Angeles that will be installed on the northwest residential tower of La Plaza Village at Broadway and the Hollywood Freeway.
This Saturday, June 15, join Eloy Torrez—artist, painter, muralist, singer, songwriter—for a walkthrough of Life Model. Born in Albuquerque, New Mexico, Torrez moved to California with his family at age 13, and attended Otis Art Institute in 1977. Torrez's paintings focus on the human figure and psychological circumstance. To learn more about free upcoming programs including art workshops and tours in conjunction with Life Model: Charles White and His Students visit lacma.org.
Charles White Elementary School is located at 2401 Wilshire Boulevard, Los Angeles, CA 90057. Enter the gallery at the corner of Park View and Wilshire Boulevard. Complimentary parking is available in the lot at 611 South Carondelet Street, between Wilshire and 6th Street. Please bring your parking ticket to the gallery for validation. Street parking is also available in the neighborhood.