LACMA recently hosted its fifth Mellon Summer Academy, a one-week, immersive experience in the museum that is a component of the Andrew W. Mellon Undergraduate Curatorial Fellowship Program, which is generously supported by The Andrew W. Mellon Foundation.
Each Summer Academy includes workshops with LACMA staff, tours, field trips, and networking events with museum professionals, as well as the opportunity for participants to work on their own curatorial projects based on photographs from LACMA's Marjorie and Leonard Vernon Collection. In addition to considering the photographs for their show and organizing them around a theme or story, each group researched the artists and photos they picked and wrote gallery text for their exhibition. The culmination of the program resulted in each group identifying two key images for promotional purposes to market their show, producing object labels for those photographs, installing scaled images of their selected works in a model of a gallery space, and presenting their exhibition and programming ideas to the museum's director, the donor's family, and staff.
The 15 students in the 2019 Mellon Summer Academy were divided into three groups of five to co-curate their own virtual exhibitions. Over the coming weeks we will take a closer look at each group's final presentation.
I Too, Have Played in the Mud
The emergence of photography expanded the possibility of artistic expression and the range of people who could participate in artistic production. Historically, fine arts academies excluded womxn* and people of color from art training. This new technology created accessibility in the arts and led to the rise of new artistic voices. From these new voices emerged unique subject matter, inventive compositions, and different perspectives. This exhibition acknowledges that cultural shift and features a majority of womxn photographers and includes artists of color.
This exhibition contemplates female representation as a site for subverting gender expectations by specifically drawing attention to womxn and children. Although many have been socially conditioned to think of womxn and children in terms of fragility and vulnerability, the works featured in this exhibit instead examine qualities of strength, agency, and independence. These ideas are exhibited through the exploration of the journey from childhood to womxnhood. Presenting these photographs within the three narrative stages of childhood, transition, and womxnhood, the dynamism demonstrated by the freedom from gender expectations is revealed.
This freedom has actual implications for the individual in our society today. Women, the LGBTQ community, and immigrants have been discriminated against both in the U.S. and globally. This exhibition aims to prompt critical questions about transitions in life, who is able to express them freely, and our perceptions about people as they progress through them. We ask the viewer to consider the relationship between the observer and the observed, and who is the photographer behind the camera.
*Womxn: This spelling of the word "woman' is inclusive of trans womxn and other gender identities historically excluded from recognition.
Featured Images from the Exhibition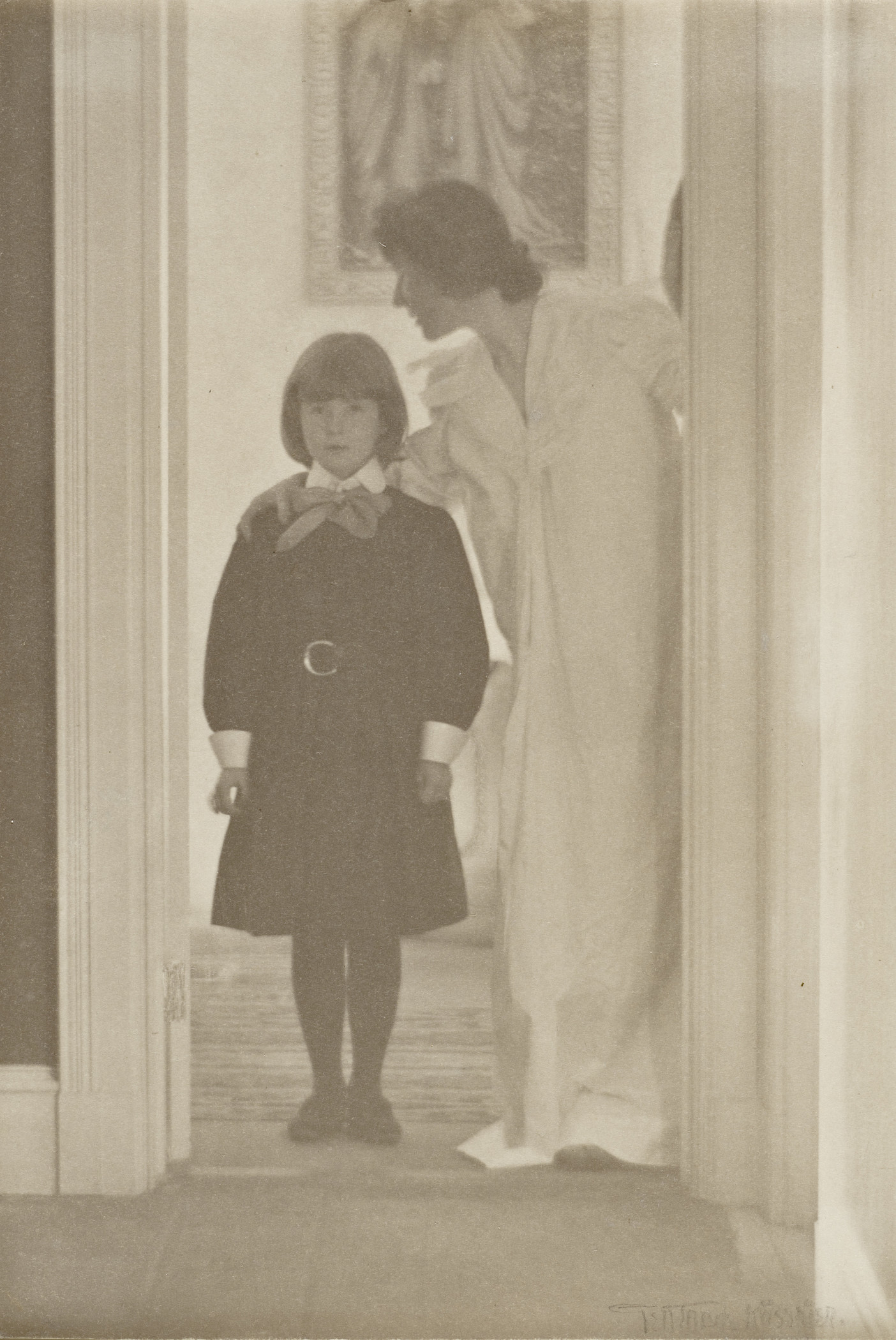 Gertrude Käsebier's photograph Blessed Art Thou Among Women depicts Agnes Rand Lee, a mother on the threshold (both physically and metaphorically) of sending her daughter Peggy out into the future. Agnes's angelic and soft dress surrounds her dark and austere daughter, becoming an extension of the door frame above and offering an extra level of protection for what awaits. Peggy's lack of facial expression invites the viewer into a variety of interpretations of her relationship to her future. She died from cholera shortly after this photograph was taken.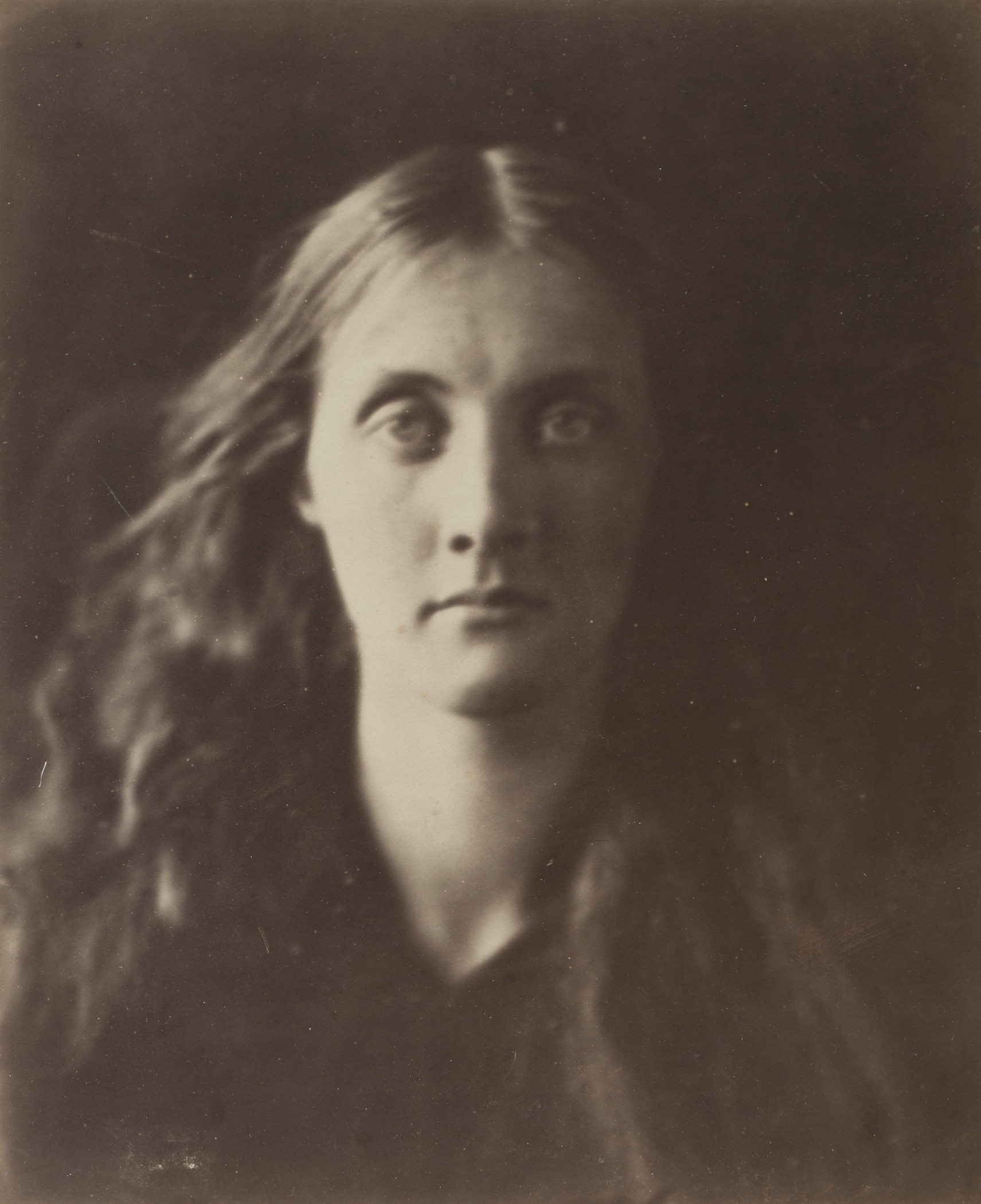 Julia Jackson was the favorite niece of photographer Julia Margaret Cameron. Although society viewed Jackson as a distinguished beauty, Cameron conveys aspects of Jackon's inner self. During this period, a lot of commercial photography featured props and set pieces. The artist took special interest in taking creative liberties to present a distinct insight featuring Jackson in a more natural style, perhaps suggesting an intellectual interest and a more authentic representation of women.
Proposed Public Programming for this Exhibition
In conjunction with the opening of the exhibition, the group proposed for LACMA to collaborate with several non-profit organizations focused on engaging young audiences to visit the museum and experience the exhibition and on-site activities. The unique and inclusive programming of these organizations—ranging from reading workshops to art classes and beyond—would bring a fresh perspective to the campus and encourage young Angelinos to visit LACMA to enjoy unique and interactive opportunities to get creative while engaging with the Vernon Collection. Such events would involve collaborations with organizations such as:
Women's Center for Creative Work: "an explicitly intersectional space" devoted to cultivating and promoting equitable and politically driven programming to ethically engage and highlight the arts and art productions.
Junior High: a non-profit organization creating space and featuring arts and programming for marginalized voices.
Las Fotos Project: a community-based nonprofit organization that aims to inspire young women of color through photography, mentorship, and self-expression.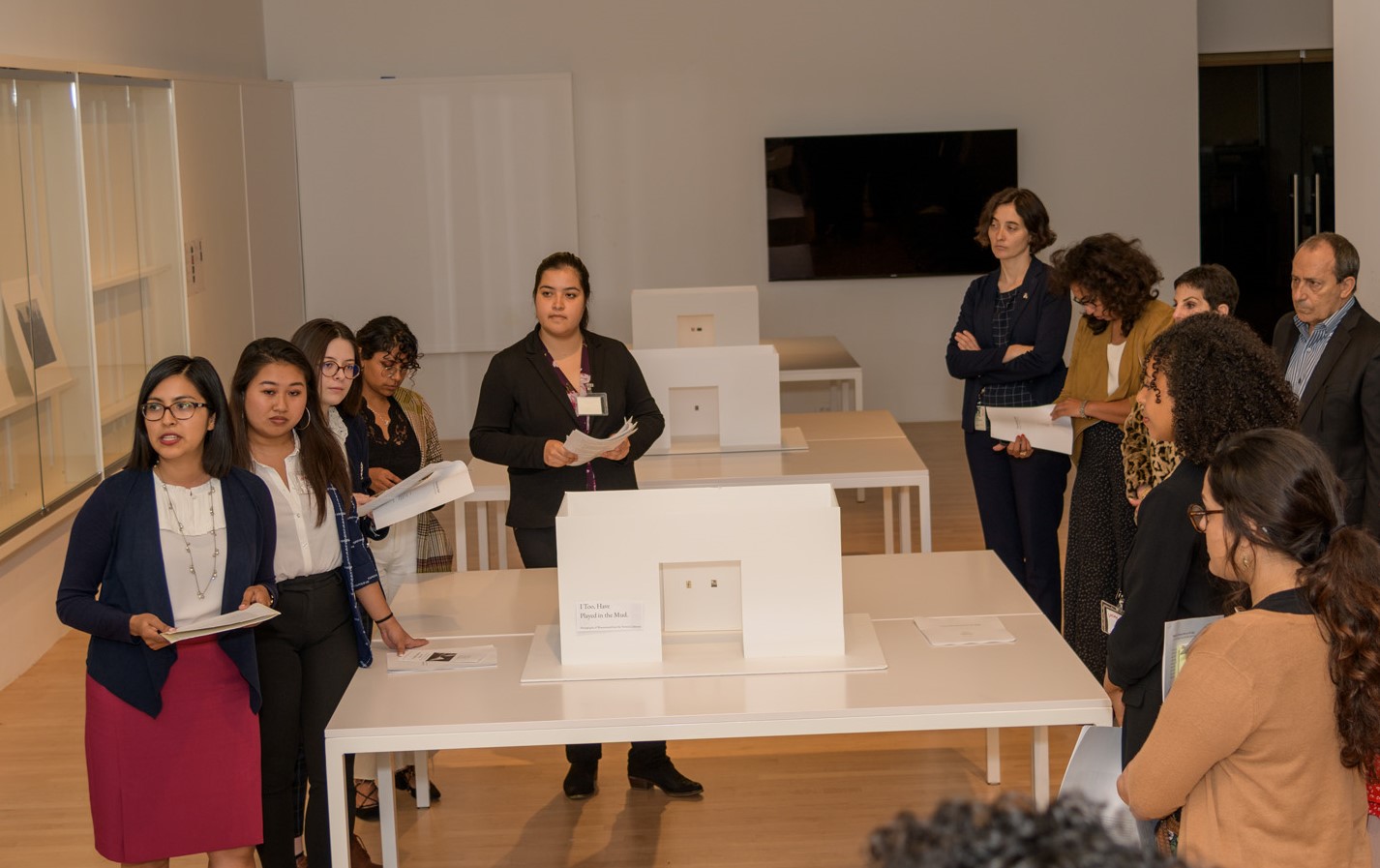 Visit LACMA's website for more information about the Andrew W. Mellon Undergraduate Curatorial Fellowship Program. Stay tuned for a look at the two additional exhibition ideas presented during the 2019 Mellon Summer Academy.