LACMA's current exhibition Life Model: Charles White and His Students is presented at the former Otis College campus in MacArthur Park, now Charles White Elementary School where LACMA operates a satellite gallery.
Linda Jacobson (b.1946) is one of the 33 artists whose work is featured in Life Model, and during a recent walkthrough of the exhibition, Jacobson spoke about what it was like for her to be a student of White's as his passion and enthusiasm for drawing, for art, and for the human soul were uniquely inspiring.
Born and raised in Los Angeles, California, Jacobson has been committed to painting since the age of 18. She began at Otis in the late 60s and enrolled there specifically because she was intrigued by the emphasis of working from the figure in a creative yet disciplined program. Jacobson has found the foundational skills she acquired in her figurative drawing classes to have carried her throughout her career, as she still works with the medium.
During the walkthrough, Jacobson shared how Charles White brought an element of humanity to art, and helped her answer for herself what it means to be an artist. White's passion was different from other teachers'. Jacobson shared how White would say that drawing was a sensual thing, that one needed to use their whole body in the process and connect with the materials they were using, to feel and experience them. White's supportive and encouraging mentorship was so profound it inspired Jacobson and many others to dedicate their lives to being artists.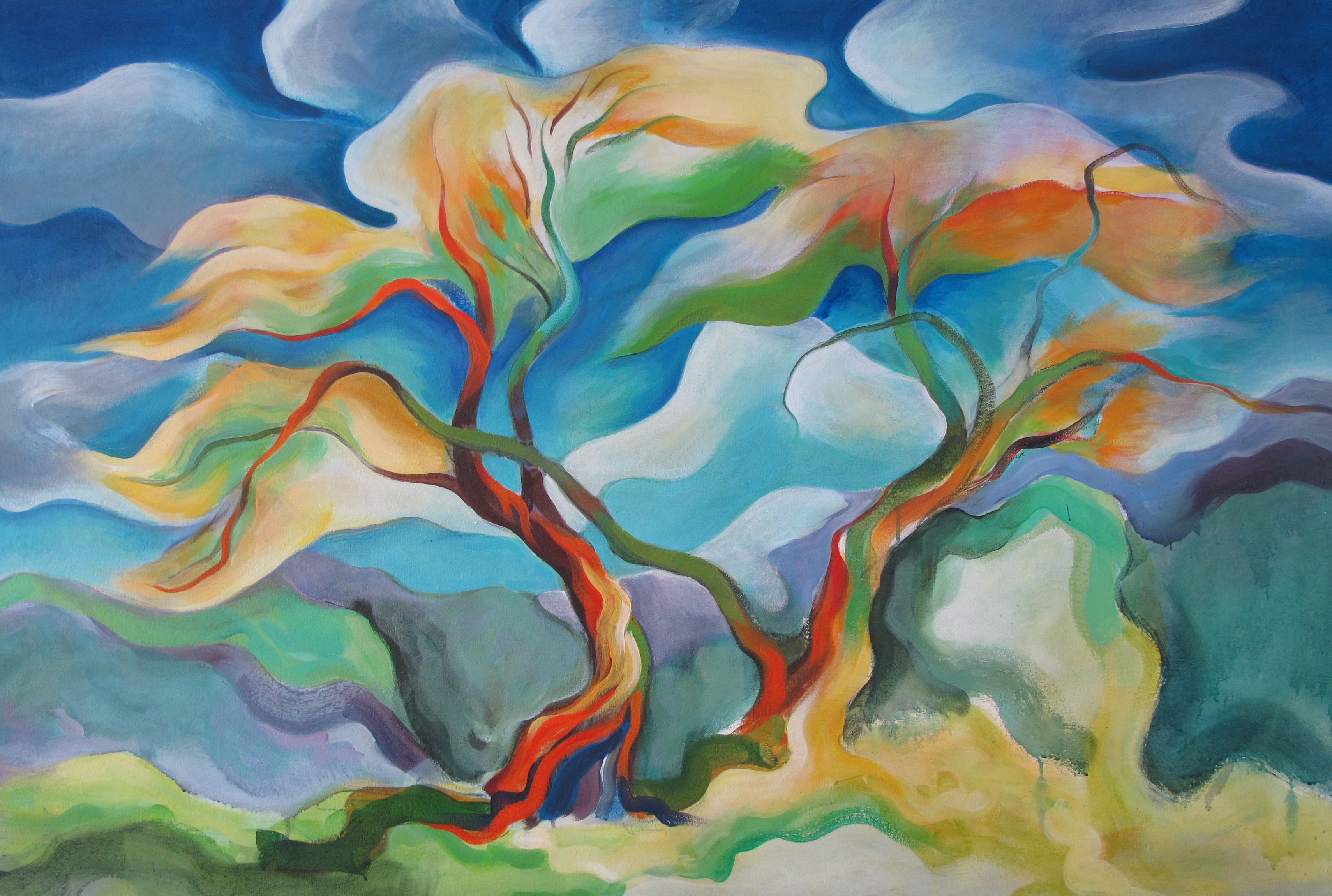 Jacobson credits inspiring teachers like Charles White with being the inspiration for her making teaching an essential part of her own practice. She is currently an Instructor of Art at Otis College of Art and Design and has also taught at UCLA Extension and Art Center College of Design as well as leading creativity seminars worldwide.
This Saturday, August 17, join Suzanne Jackson, an accomplished artist, poet, set designer, gallery owner, and dancer for a walkthrough of Life Model. After moving to Los Angeles in the late 1960s from the San Francisco Bay area, she took a drawing class at Otis Art Institute with Charles White. Inspired by White's philosophy of activism, from 1968 to 1970 Jackson ran Gallery 32, one of the only places emerging African American artists were exhibited. Jackson has been living in Savannah, Georgia since 1996 and her first full-career survey, Suzanne Jackson: Five Decades is now on view in the Jepson Center at the Telfair Museums.
Charles White Elementary School is located at 2401 Wilshire Boulevard, Los Angeles, CA 90057. Enter the gallery at the corner of Park View and Wilshire Boulevard. Complimentary parking is available in the lot at 611 South Carondelet Street, between Wilshire and 6th Street. Please bring your parking ticket to the gallery for validation. Street parking is also available in the neighborhood.