LACMA recently hosted its fifth Mellon Summer Academy, a one-week, immersive experience in the museum that is a component of the Andrew W. Mellon Undergraduate Curatorial Fellowship Program, which is generously supported by The Andrew W. Mellon Foundation.
Each Summer Academy includes workshops with LACMA staff, tours, field trips, and networking events with museum professionals, as well as the opportunity for participants to work on their own curatorial projects based on photographs from LACMA's Marjorie and Leonard Vernon Collection. In addition to considering the photographs for their show and organizing them around a theme or story, each group researched the artists and photos they picked and wrote gallery text for their exhibition. The culmination of the program resulted in each group identifying two key images for promotional purposes to market their show, producing object labels for those photographs, installing scaled images of their selected works in a model of a gallery space, and presenting their exhibition and programming ideas to the museum's director, the donor's family, and staff.
The 15 students in the 2019 Mellon Summer Academy were divided into three groups of five to co-curate their own virtual exhibitions. This is the last blog in this series, taking a closer look at the third group's final presentation.
Where Have We Been, Where Are We Going
The movement from pre- to post-industrial is generally labelled as progress, but progress in and of itself is subjective in measurement and criteria. An "onward and upward" attitude often regarded by conventional wisdom as optimal, holds fallacies in its relationship to ecology, economy, and social structure. Where Have We Been, Where Are We Going is a selection of photographs from the Vernon Collection that showcases these changes. The use of light and shadow, perspective and texture, highlights the disconnection between development and advancement. The selections range from Edward Sheriff Curtis in the early 1900s to John Pfahl in the late 1980s. The Americas are conveyed in many different moods throughout pairings of photographs, prompting conversation between them in order to contemplate a continually mutating world.
Featured Images from the Exhibition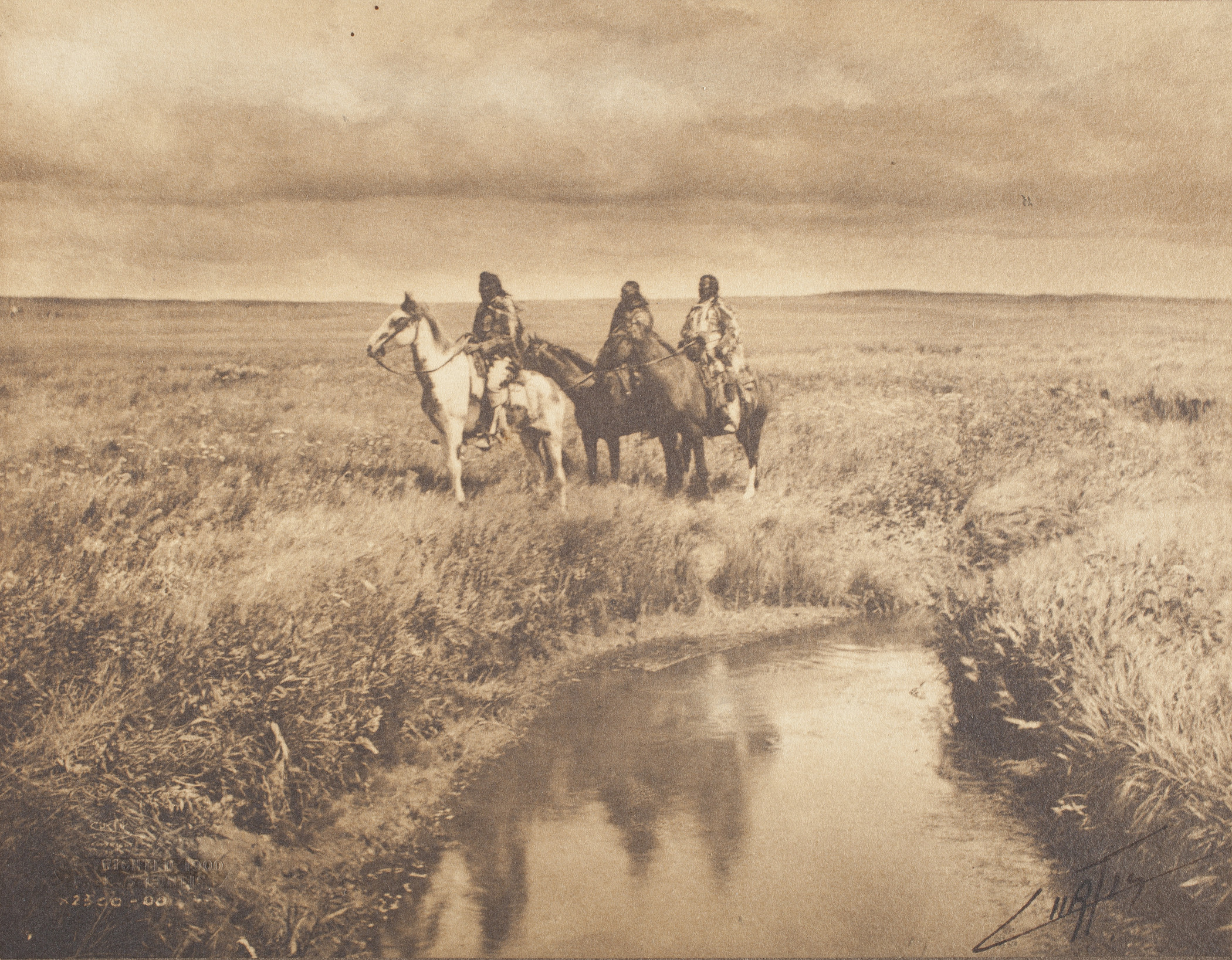 The Three Chiefs depicts Piegan tribe elders observing the unspoiled landscape of Northern Montana. Curtis documented the life of Native Americans during a time when there was an unwavering movement of occupying land and resources in the American West. The photograph is in conversation with Alfred Stieglitz's Hand Of Man which shows a passing train illustrating the transition of industrialization and urbanization as it passes through a train yard in Long Island City.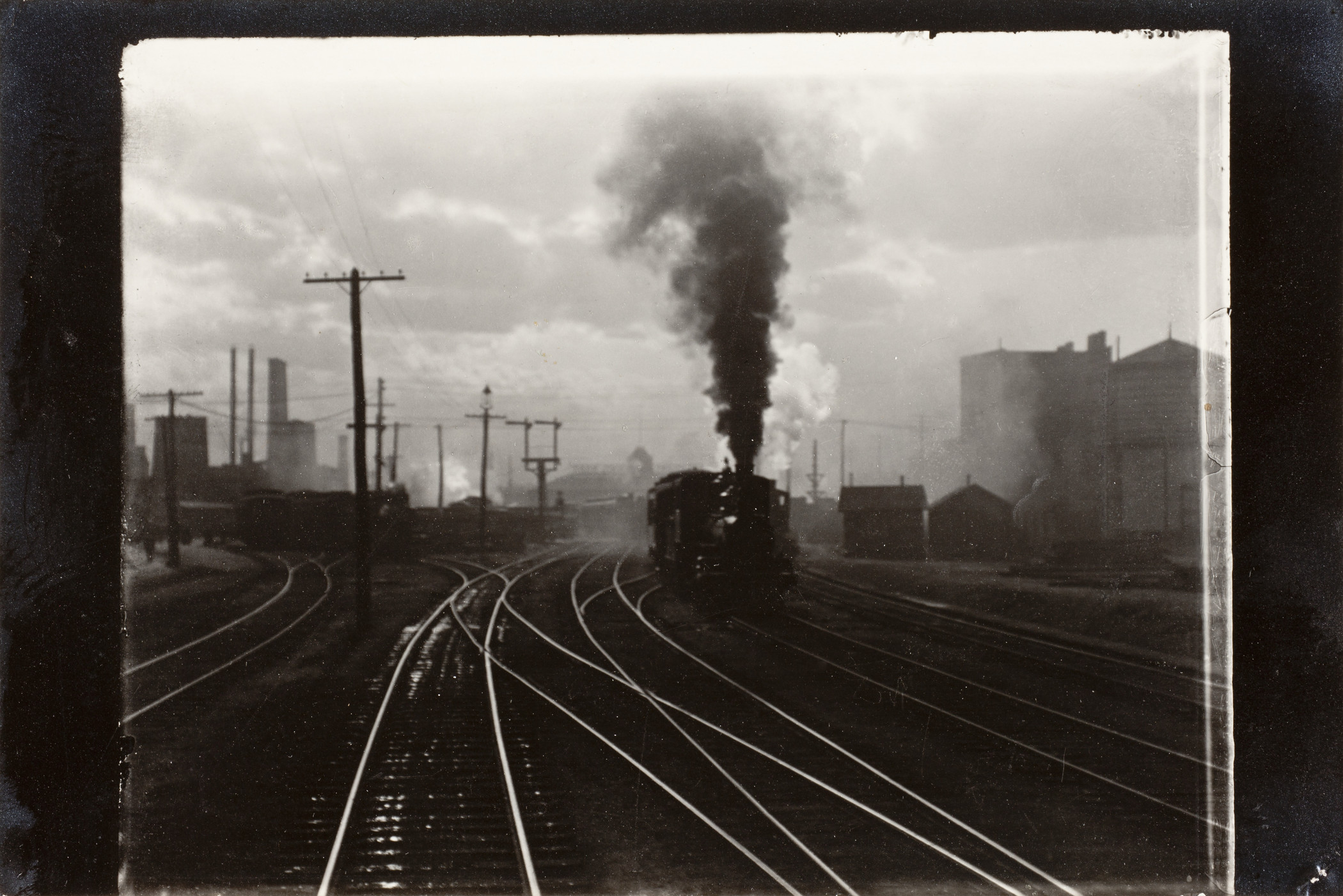 Proposed Public Programming for this Exhibition
Film Screening of Koyaanisqatsi (Life Out of Balance): An experimental film that focuses on nature and the effect human life has on it. The theatrical and whimsical score of the film is accompanied by expertly shot footage of untouched parts of earth, American life, and the unrelenting productivity we are pushed to maintain in modern life. The film relates to the works on view by helping us reflect on the immense burden we place on both man and earth.
Talk: A conversation with American author Nathaniel Rich and photographer George Steinmetz who worked on the New York Magazine piece "Losing Earth: The Decade We Almost Stopped Climate Change."
Art Practice Workshops:
A tour of the exhibition focusing on an in-depth look at the photographic methods used by the artists featured in the show.
A workshop on sustainable art practices, including eco-friendly photography methods and hands-on training in making film developer.
Outreach Programs:
Focus on building connections with local communities to bring them into museum spaces through interaction in their existing community events—groups like the United Farm Workers of America and local Indigenous communities.
Organize panel discussions with local community leaders to discuss topics such as the connection Indigenous communities have with land and how to improve labor practices for those who are most at risk of exploitation.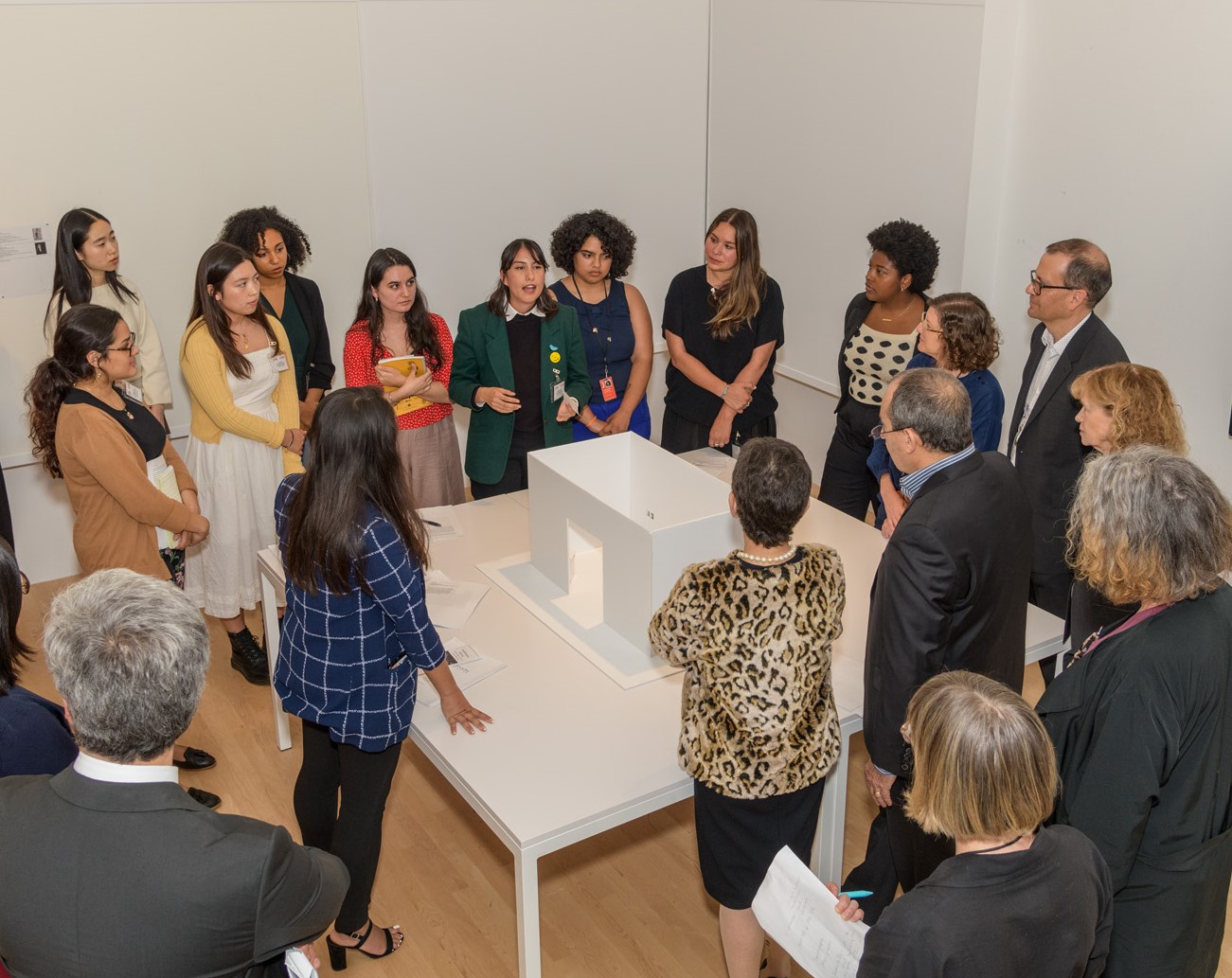 Visit LACMA's website for more information about the Andrew W. Mellon Undergraduate Curatorial Fellowship Program.