Spend the final afternoons of summer with LACMA! Join us for Art Days of Summer—free, outdoor art activities open to participants of all ages. Drop-in for a few minutes or stay for a couple hours. Our teaching artists provide the supplies and guidance, and you leave with a one-of-a-kind artwork created by you!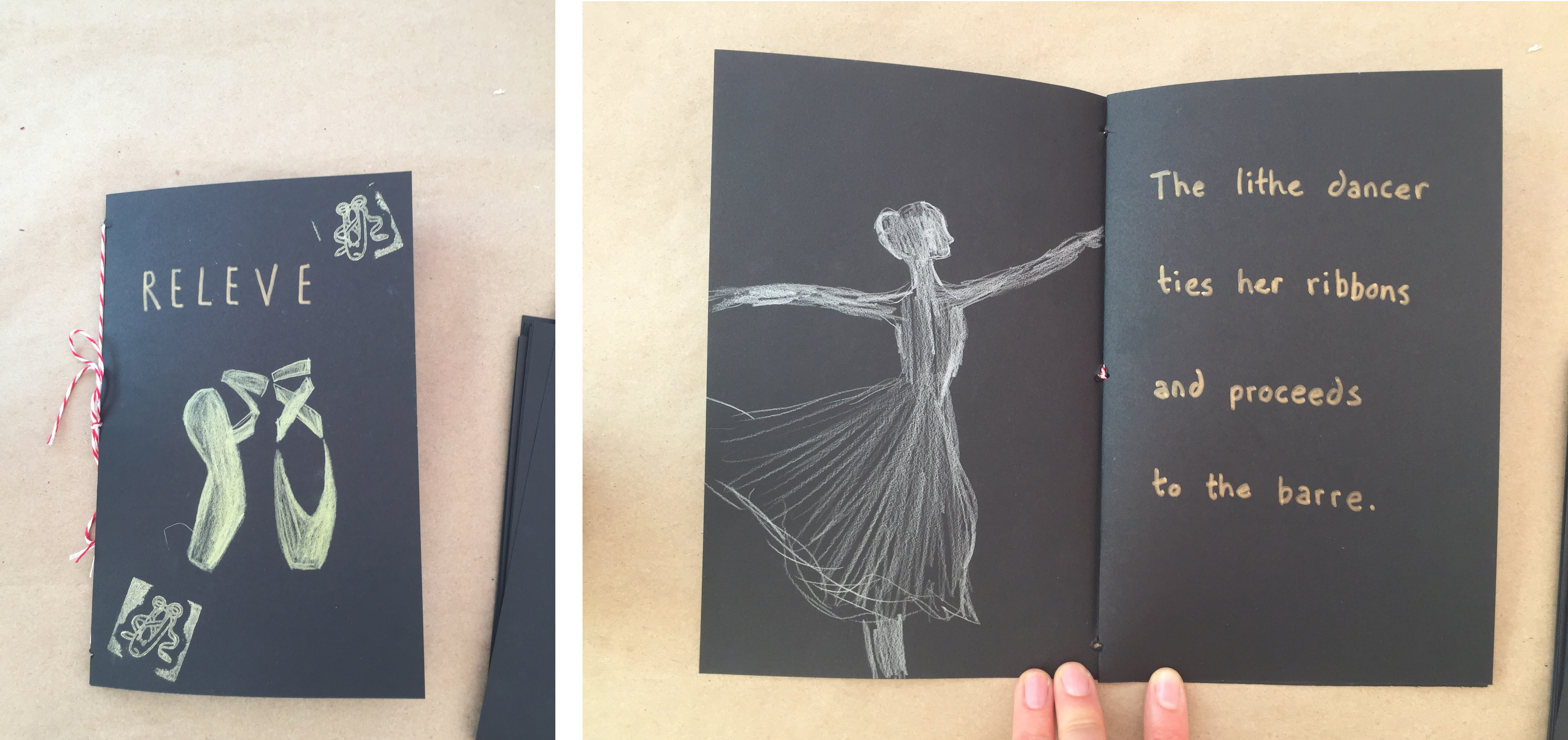 During the first week of activities, we conducted a bookmaking workshop led by teaching artist Jenny Ziomek, inspired by the exhibition Beyond Line: The Art of Korean Writing. Not only did participants make a book, they also illustrated it using stamps and stencils. Some even chose to write stories or poems, including sijo, a Korean form of poetry.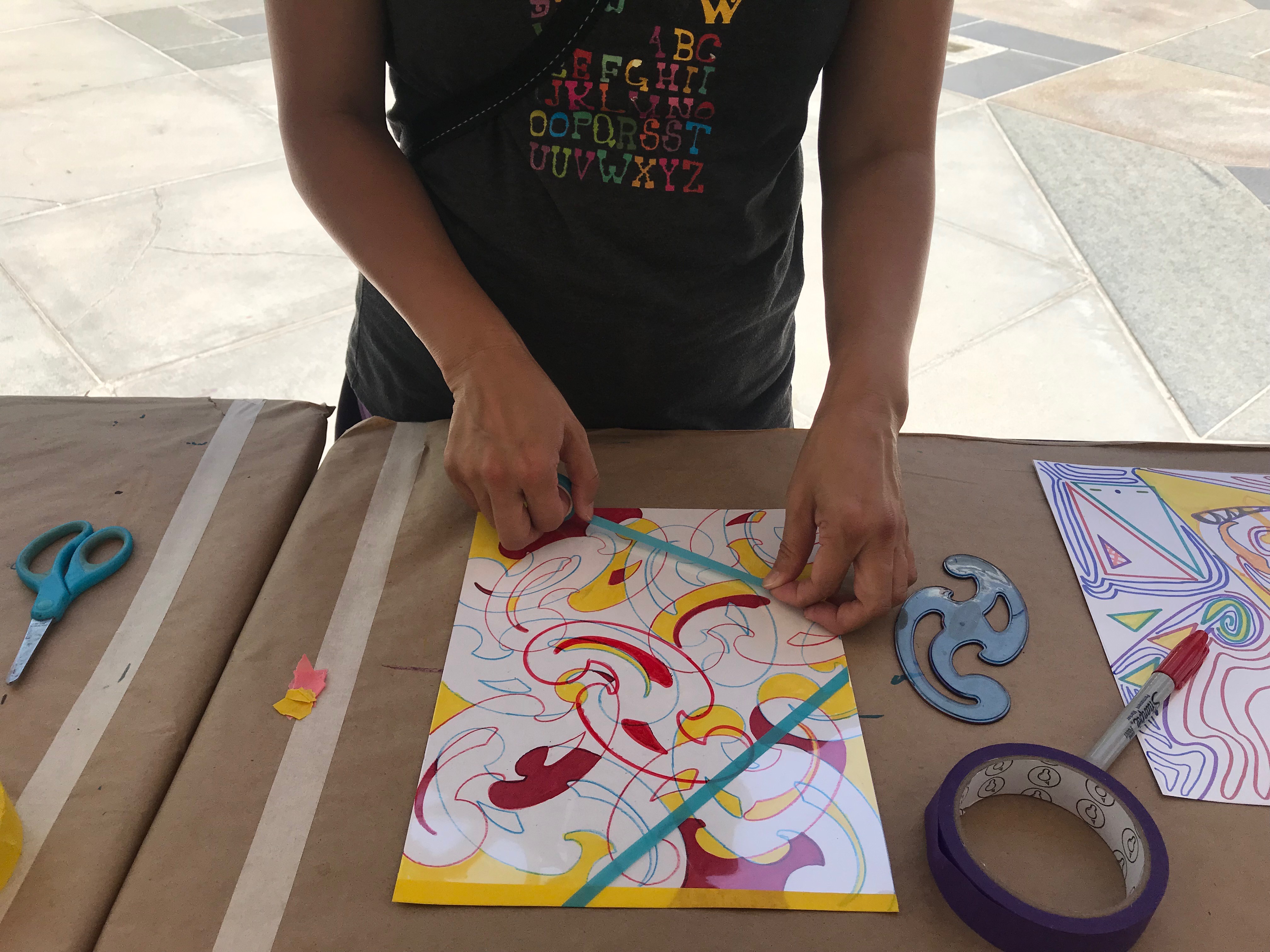 Last week, teaching artist Eszter Delgado was inspired by the artworks Hiragla Variation 1 and WHOM (single) in the exhibition Frank Stella: Selections from the Permanent Collection. Using materials easily found in an office—transparencies, white cardstock, colored tape, rulers, and colored markers—participants made layered and whimsical artworks.
For our final week of the program, join us this Monday, Tuesday, Thursday, and Friday for a workshop inspired by Metropolis II—hint!—paper is easily transformed from 2-D to 3-D. Art Days of Summer is free and open to the public from 12 to 3 pm on LACMA's Los Angeles Times Central Court on the east side of campus. Children must be accompanied by an adult. We hope to see you there!