November 12 marks a new era for the Boone Children's Gallery! We're closing our home of 10 years in the Hammer Building and moving to our temporary digs in the art galleries among the amazing and inspiring works on view at LACMA. We've been in this space, adjacent to the Chinese and Korean galleries, with our community wall, communal tables, bamboo brushes, and tempera paint, for over a decade. Creativity has flourished in this space. Babies have grown into children. Families have learned from each other. Friendships have been forged. Artists of all ages have been inspired. Art has been made—and shared—by over 800,000 people.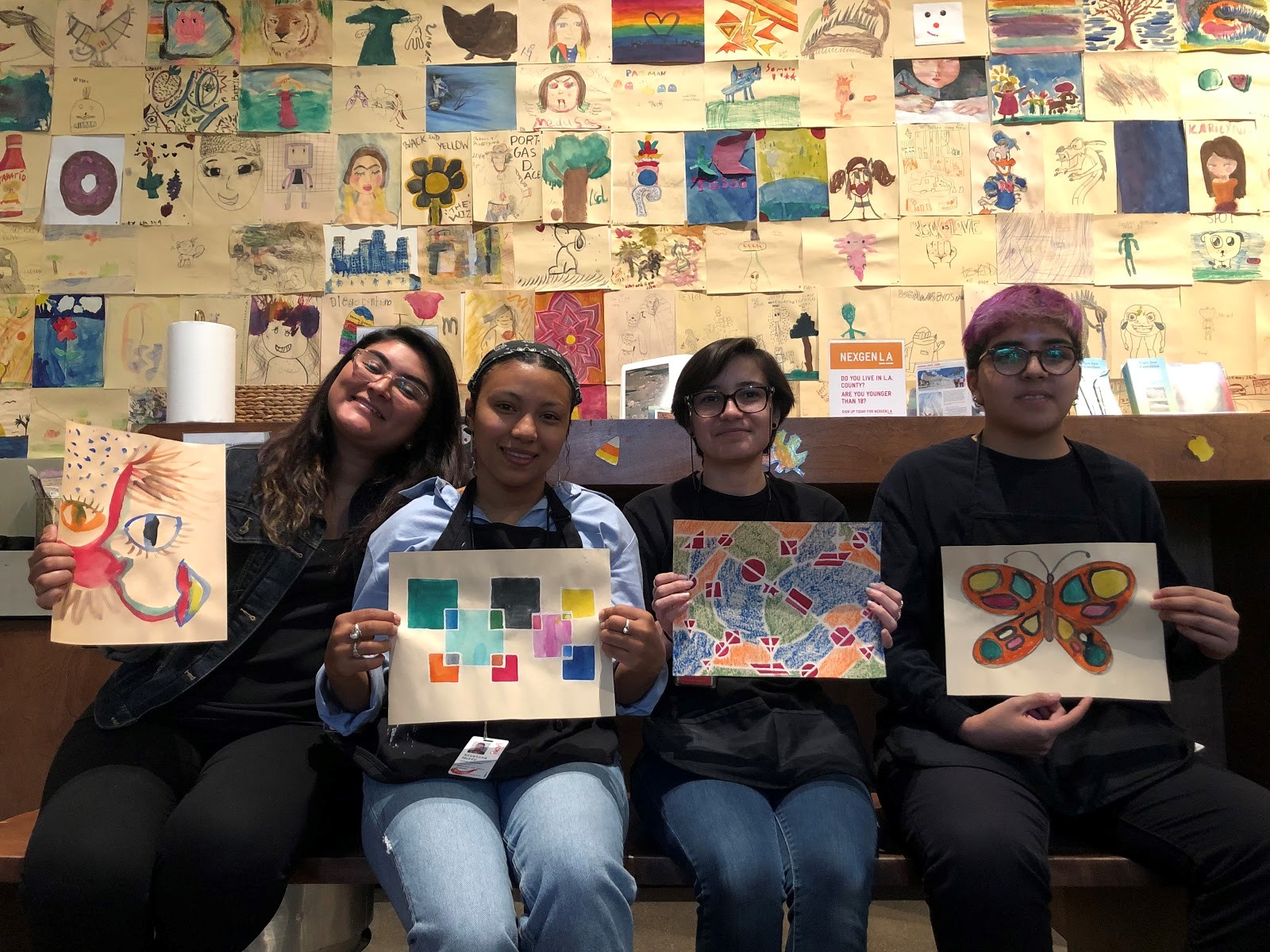 All the wonderful things you've loved about the Boone Children's Gallery in the past will remain while we await our temporary space during construction. Same radically friendly staff. Same creative spirit. Same sense of community. The difference will be that we'll be popping up in different art galleries with new ideas for inspiration and a menu of fresh, new art activities. Simply stop by the Family Welcome Table on the Smidt Welcome Plaza each time you visit to find out where we are. Then, hop on over to our art-making pop-up!
Here are some important Boone Children's Gallery related dates:
Now through November 11: In the Boone Children's Gallery, we are collecting stories, memories, and special moments that people have experienced in this space over the years. We'd love to hear from you!
November 12–17: Quiet time for the Boone. We'll be busy getting ready for the new pop-ups in art galleries.
November 18–spring 2020: Pop-up art-making in the galleries.
Spring 2020: Grand opening of our art-fitted bungalow, our temporary space during construction, which will be in the Smidt Welcome Plaza!
All of these changes are to get us ready for construction as we prepare for our new building for the permanent collection. If the kiddos in your life love heavy trucks and construction sites, then you and your family will be in for an extra treat!
We hope you have time to visit the Boone Children's Gallery one last time before we close the current location, and we look forward to seeing you soon in the galleries making art with your friends and family!
And that's not all!
Join us for bonus family days on Saturday, November 16 and Sunday, November 24 from 12:30 to 3:30 pm. Make your own mythical and supernatural animal-inspired creations inspired by the delightful exhibition Every Living Thing: Animals in Japanese Art.