For many years, humanity has speculated about what lies on the opposite side of the earth. Cartoon tropes such as Yosemite Sam's proposition that if you dug a hole deep enough, you would end up in China, have long held our fascination. For her Art + Technology Lab project and installation, Soul Mate 180°, artist Kirsten Mosher researched LACMA's antipode—the point on the earth that is diametrically opposed to it—to explore the tension between what can been seen and what is imagined. We caught up with Mosher in her studio in western Massachusetts, where she has been writing a novel related to the project.
In order to learn about LACMA's antipode, you accessed many different technologies and data sources, yet for the final iteration, you had a marble sculpture carved by hand in India. Please tell us about this journey and how you arrived at this ultimate output.
The technological road to creating the shape of the wave was in many ways more straight forward than making a final decision on a material. Ultimately one could create the given shape out of anything. At the end of the day it clicked when I realized that it could be fabricated in the vicinity of LACMA's antipode, the Indian Ocean. I had a connection in Rajasthan, India, and there was interest in producing the piece. We sourced the marble from a quarry in Udaipur and a craftsman in Jaipur hand carved it using my 3-D print of the antipodal wave as a guide. The data is tech based, but the experience with the sculpture is very human, hands on making and available to touch for the viewers.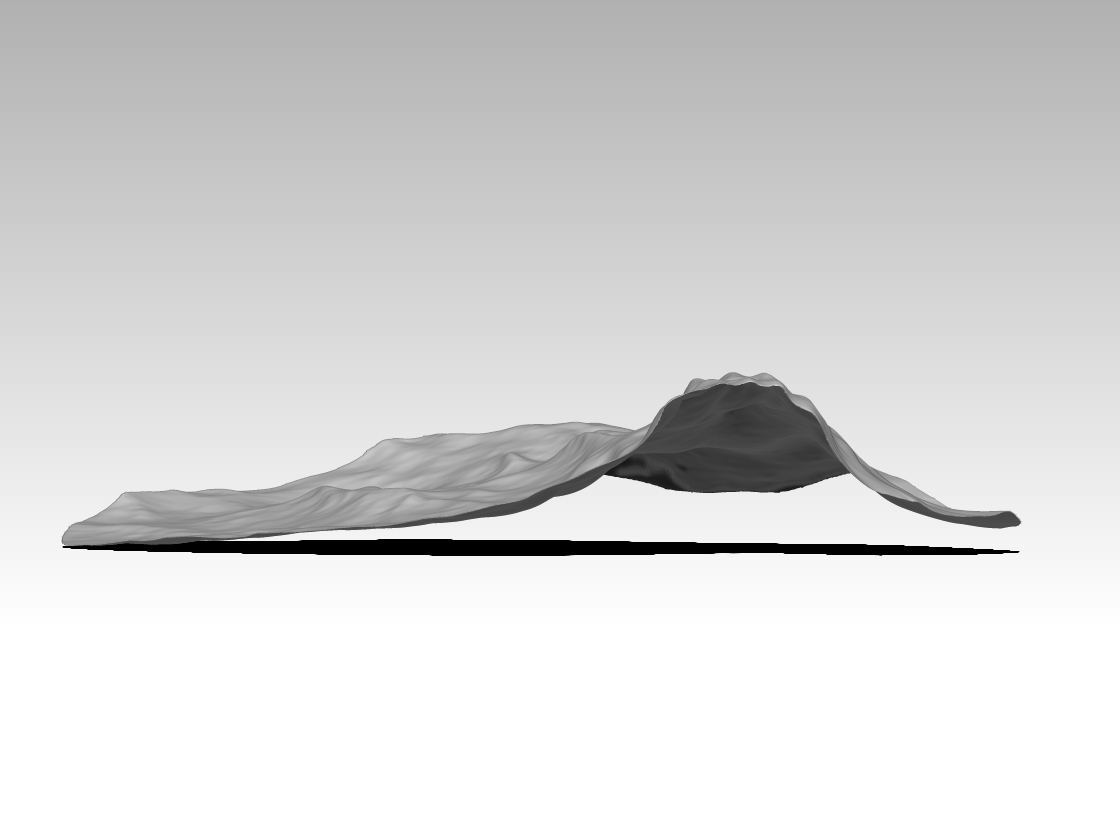 In addition to leveraging many forms of technology and data, you also considered a myriad of materials, yet you didn't do this with traditional material studies or maquettes, but by writing about the materials. How did the act of writing allow you to consider a material in ways that a more traditional approach did not?
I approached matching material with the antipode concept from a total fantasy perspective. I wrote stories about what it would be like to experience the middle of the Indian Ocean and opposite side of the earth from LACMA in any given material. I explored a landscape of ocean waves literally made of bronze, record vinyl, concrete, glass, jelly, upholstery and so on. What would it be like to skin your knee on a crumbling concrete wave with rebar sticking out? Or stranded on an ocean made of couch; if you sink into the rolling waves of a cushion, what will be pushing back up against you from beneath the surface?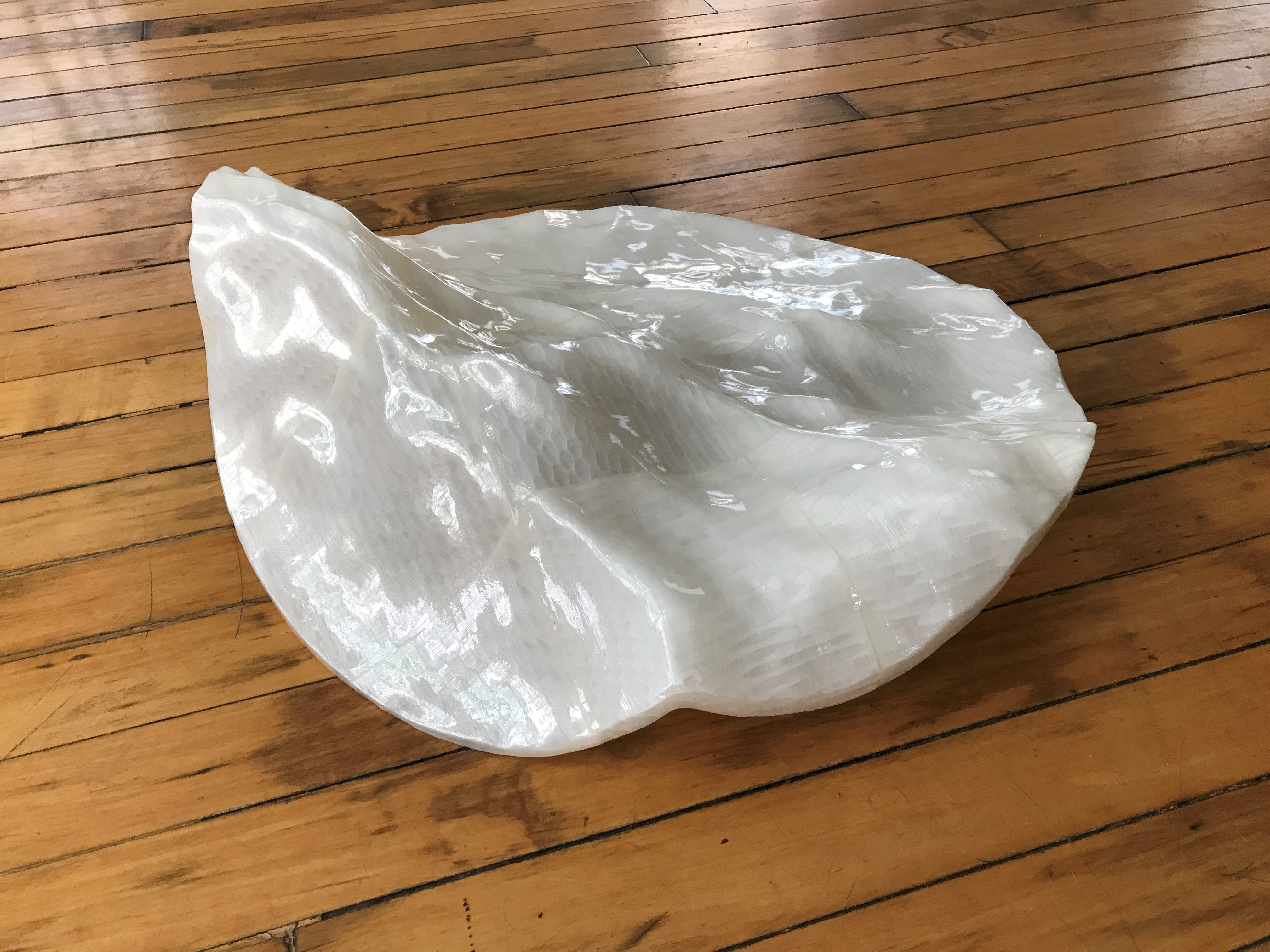 Another component of the project is a novel you're writing. How do you see its role shaping your art practice?
I have been writing as part of my practice from the start. Sometimes text becomes an element of my work. For example, in my series Automotive Stories I presented small car oriented sci-fi stories in the ad space of the automotive sections of local newspapers. The Soul Mate 180° installation at LACMA includes a story fragment, presented as text on an I-beam at the site of the marble antipode sculpture. The stories tend to expand the gray areas within the framework of whatever concept I am working with.
Kirsten Mosher: Soul Mate 180° will be on view from November 7, 2019 to February 18, 2020. Stay tuned for Part 2 of our interview with Kirsten Mosher in the coming weeks.
The Art + Technology Lab is presented by


The Art + Technology Lab is made possible by Accenture and Snap Inc.
Additional support is provided by SpaceX and Google.
The Lab is part of The Hyundai Project: Art + Technology at LACMA, a joint initiative exploring the convergence of art and technology.
Seed funding for the development of the Art + Technology Lab was provided by the Los Angeles County Quality and Productivity Commission through the Productivity Investment Fund and LACMA Trustee David Bohnett.