Any art-lovers on your holiday shopping list? Looking to treat yourself? From prints and posters to pottery and puzzles, clothing and calendars to catalogues and artist-inspired crayons—the LACMA Store has you covered! Read on to discover the curated selections from this year's holiday gift guide.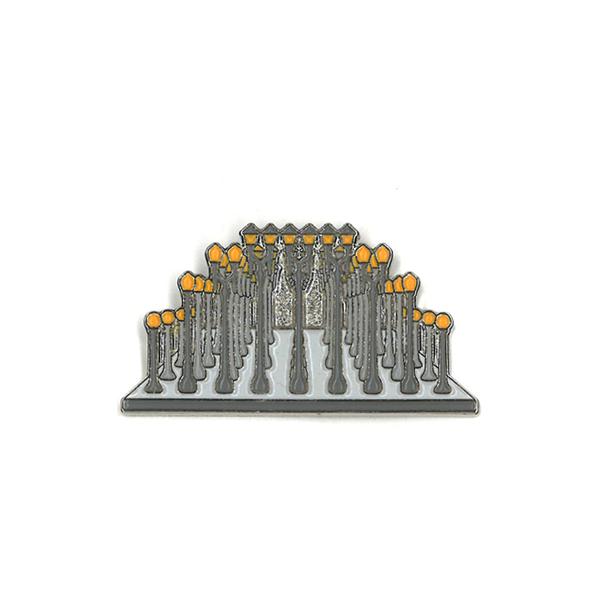 Chris Burden Urban Light Pin
$10 | Member Price: $9
This cloisonné enamel pin features Chris Burden's Urban Light, 2008. The installation of 202 street lamps became an instant icon for LACMA and for the city of Los Angeles. LACMA's permanent collection includes Urban Light plus four additional works by Chris Burden.
Silver finish metal pin with cloisonné enameling
Two back posts with rubber backers
Pin is 2 x 1 in.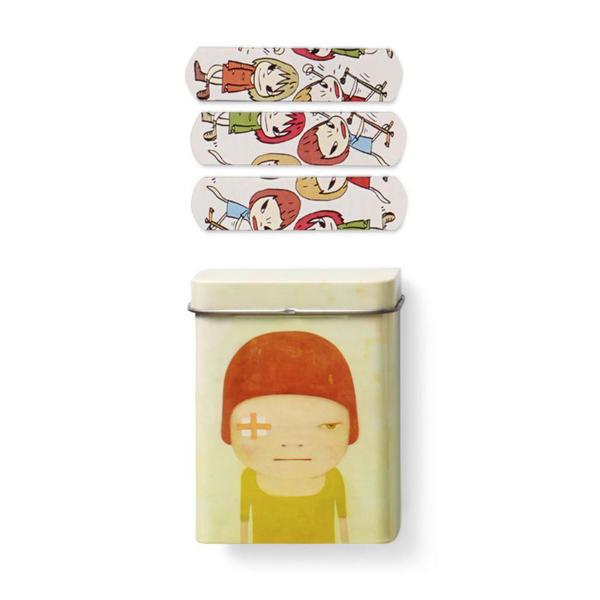 Yoshitomo Nara Bandages
$12 | Member Price: $10.80
Yoshitomo Nara bandages come in a tin that is sure to relieve the pain. Twenty latex-free bandages are inside. LACMA's permanent collection includes two works by Yoshitomo Nara, and the museum will host the exhibition Yoshitomo Nara this spring (April 5–August 2, 2020).
20 bandages in aluminum tin
Bandage: 3 x 0.7 in.
Tin: 3.5 x 2.75 x 1.12 in.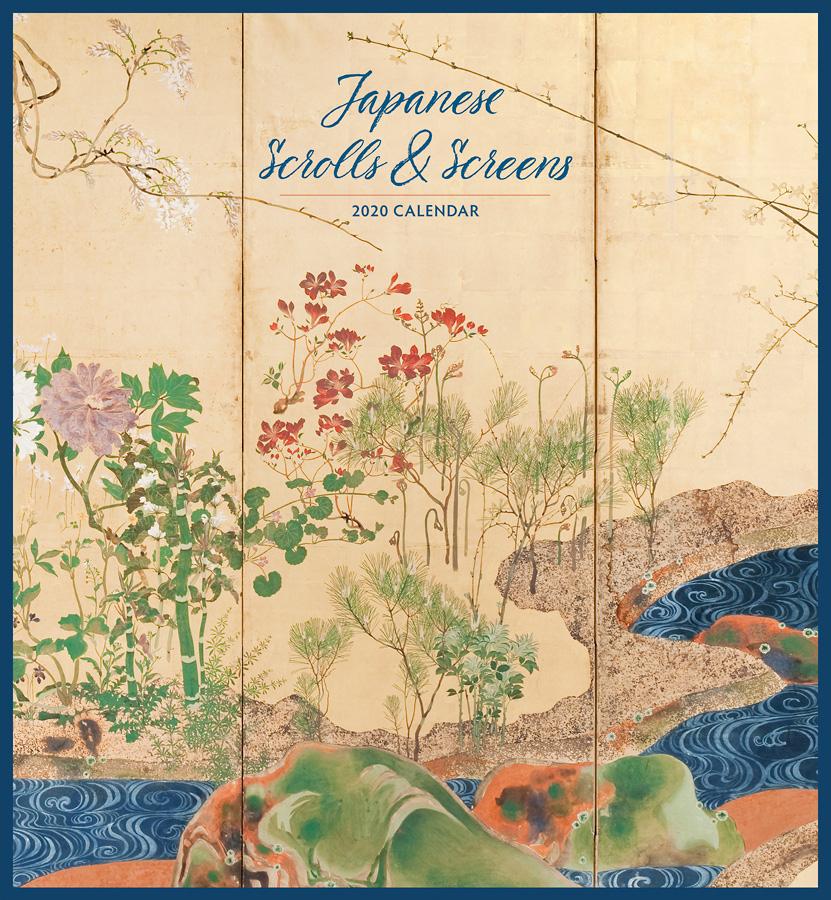 Japanese Scrolls and Screens 2020 Wall Calendar
$14.99 | Member Price: $13.49
Throughout many centuries of art history in Japan, exquisitely painted scrolls and screens have been revered art forms, representing some of the highest achievements in Japanese art—some are Registered National Treasures. Japanese artists historically used ink, colors, and gold leaf on silk or paper to create portraits and scenes of the natural world as well as those of literature, mythology, and sacred writings. Hanging scrolls and folding screens have long lent beauty and versatility to the flexible layouts of traditional Japanese homes. These works of art are expressions of personal taste as well as symbols of wealth and power.
Twelve monthly grids and full-color artwork
Size: 12 x 13 in.; opens to 12 x 26 in.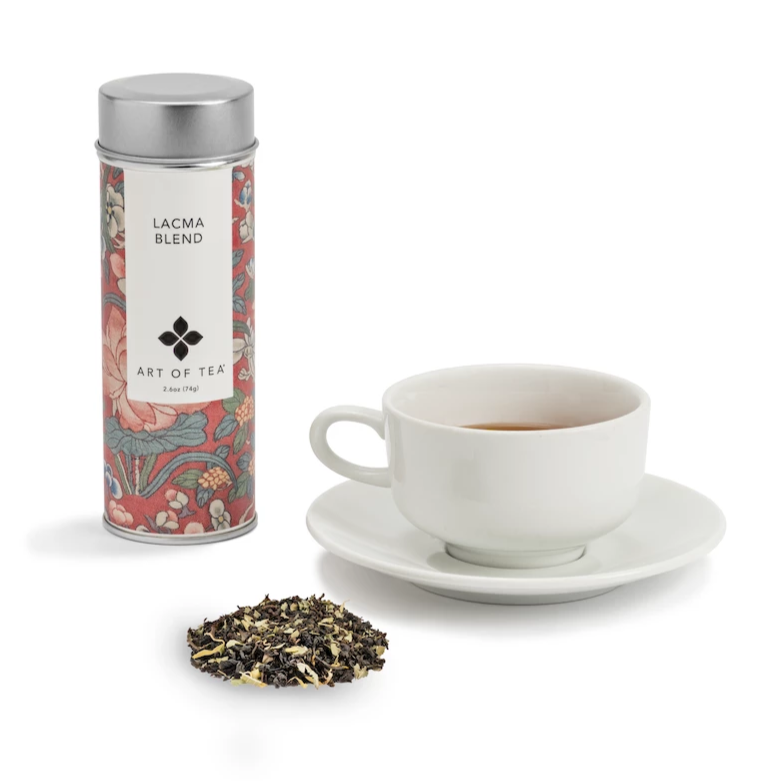 Art of Tea LACMA Blend: Loose Leaf Artisan Tea
$16 | Member Price: $14.40
The LACMA Blend, a new loose leaf artisan tea, is inspired by the museum's park setting and its collection, which spans time and cultures. Black tea from China combines botanical ingredients from Argentina, Brazil, Egypt, and Italy, with a hint of passion fruit. The label's illustrated Chinese textile from LACMA's collection also celebrates natural bounty.
Ingredients: black tea, organic yerba mate, organic lemon verbena, marigold petals, bergamot oil, natural flavors
Charles and Ray Eames House of Cards—Small Set
$25 | Member Price: $22.50
House of Cards, designed by Charles and Ray Eames in 1952, is the classic Eames toy. The images on this deck were chosen by them to celebrate "familiar and nostalgic objects from the animal, vegetable, and mineral kingdoms." Six slots on each card interlock to allow structures of myriad shapes and sizes to be built. Charles and Ray Eames lived in Southern California and their living room was featured in the LACMA exhibition California Design, 1960–1965: Living in a Modern Way. LACMA's permanent collection includes over 60 objects designed by this husband-and-wife team.
Small deck is 3 3/4 x 2 1/4 in. and has 54 cards
Recommended for ages 5 and up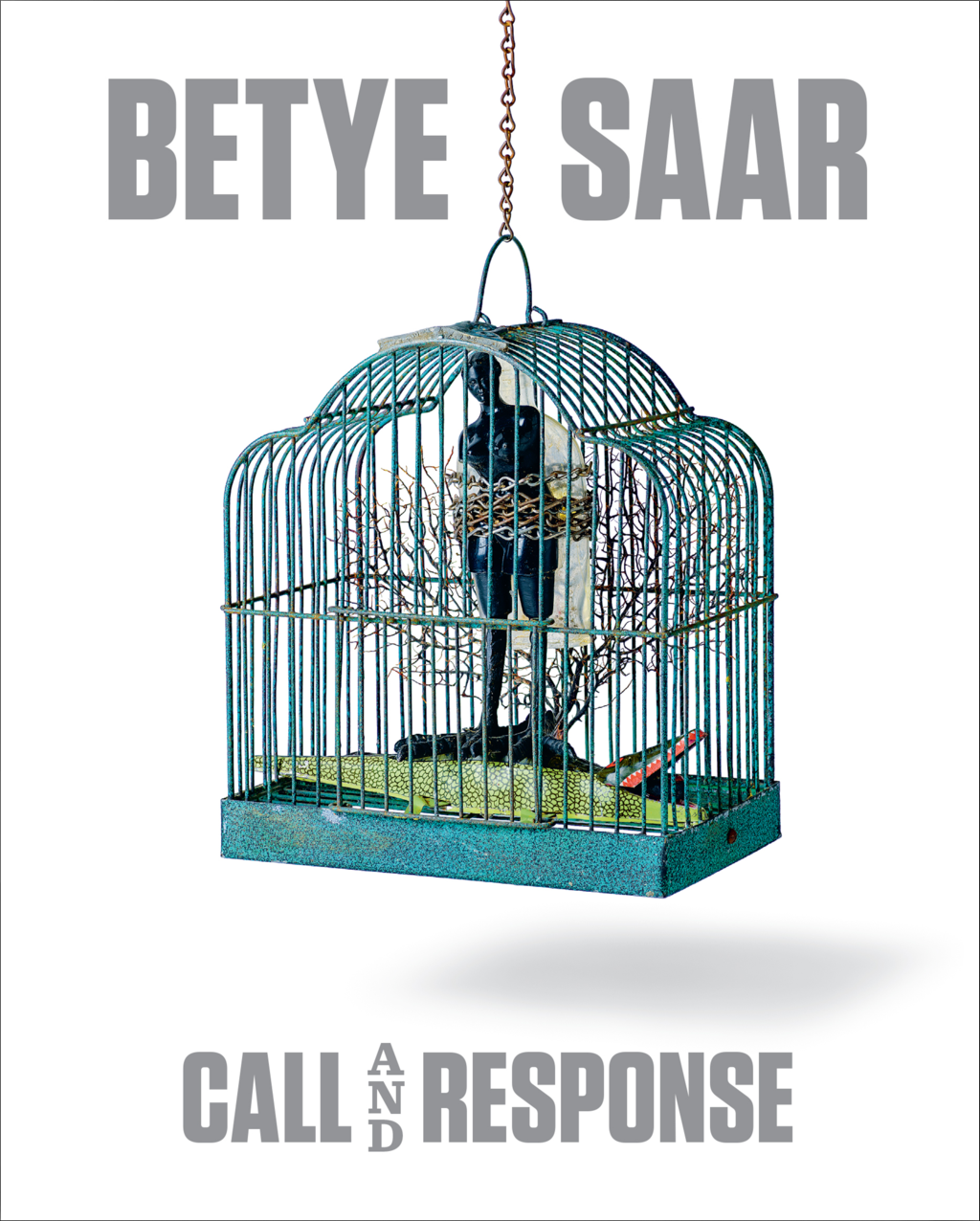 Betye Saar: Call and Response
$35 | Member Price: $31.50
A fully illustrated publication to accompany the exhibition Betye Saar: Call and Response (September 22, 2019–April 5, 2020), taking physical form in response to Saar's sketchbooks. Betye Saar is one of the most talented artists of her generation. Very much a part of the strong assemblage tradition of Southern California, Saar's work combines many different symbols along with objects found on her travels across Africa, Mexico, Asia, Europe, and the Caribbean, as well as in Los Angeles itself. The exhibition Betye Saar: Call and Response looks at the relationship between preliminary sketches in small sketchbooks, which Saar has made throughout her career, and finished works; and spans Saar's career, including work from her early years up through a new sculptural installation. This is the first exhibition at a California museum to address her entire career and the first anywhere to focus on her sketchbooks.
Hardcover
96 pages
5.7 x 7.6 in.
70 color illustrations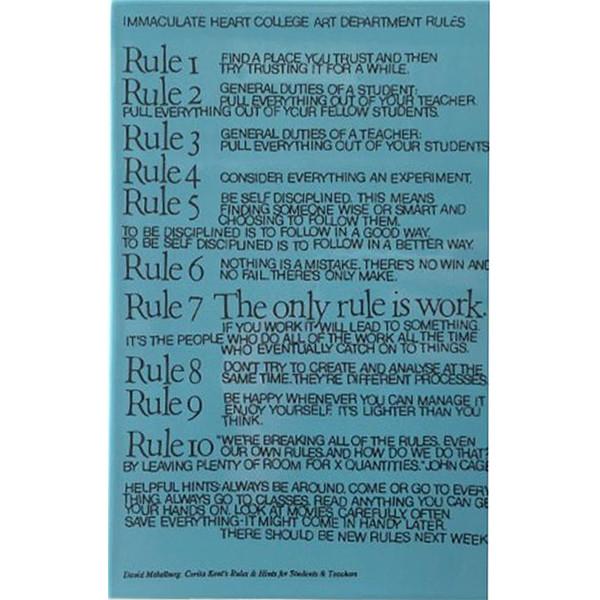 Corita Kent "Art Department Rules" Tile
$35 | Member Price: $31.50
This tile features Sister Mary Corita Kent's 10 rules for her art students during her time as a college professor. This tongue-in-cheek series of rules aren't just for art students—they're for everyone hoping to lead a successful and happy life! Use this decorative tile as a daily reminder to do your best, bring out the best in others, and not to take life too seriously. Don't forget, according to rule no. 10, you are free to break your own rules at any time! Corita Kent was an artist, activist and educator whose teachings influenced many artists in Los Angeles. Works by Kent (United States, 1918–1973) are in LACMA's permanent collection and were included in the exhibition California Design, 1930–1965: Living in a Modern Way (2011).
6 x 9 in.
Tile has felt pads underneath, to protect furniture
LACMA Hand-painted Sign Champion Reverse Weave Sweatshirt
$75 | Member Price: $67.50
The Los Angeles County Museum of Art grey reverse weave Champion sweatshirt showcases the art of hand lettering and sign painting done by Ben Klevay's She Chimp. LACMA is silkscreened on the left chest of the pullover and the museum's full name, address, and phone number run down the back. LACMA's permanent collection includes examples of hand lettering and the museum has had exhibitions on typography and graphic artists.
Please note: these sweatshirts run large. If in doubt, order a size smaller than usual
80% cotton, 20% polyester heavyweight fleece
"C" logo on left cuff
Machine wash cold, tumble dry low
Double layer rib knit trim at neck, cuffs, waist, and side panels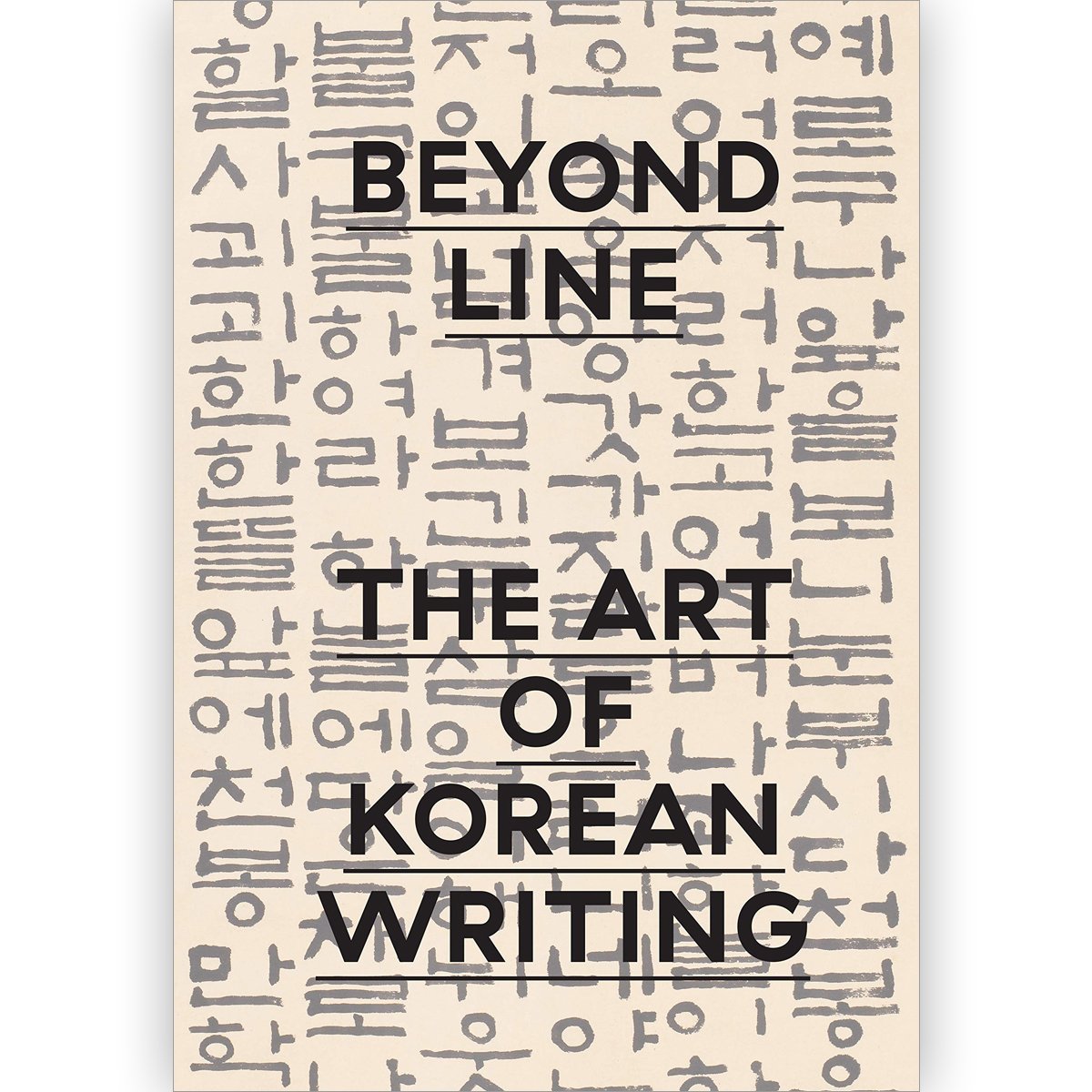 Beyond Line: The Art of Korean Writing
$85 | Member Price: $76.50
A publication issued on the occasion of the exhibition Beyond Line: The Art of Korean Writing (June 16–September 29, 2019). Offering an extraordinary window into Korean culture, Beyond Line: The Art of Korean Writing brings a multidisciplinary approach to the history of Korean writing—from the earliest texts from the Three Kingdoms period to its use in contemporary art. This volume discusses the social and cultural conditions that led to the creation of calligraphic works by a wide range of people, including kings, queens, officials, scholars, painters, monks, and even slaves. It also explores the variety of materials employed in the creation of the art including paper, ink, and bamboo to ceramics, silk, and metal. In addition, it looks at how calligraphy was used both to maintain Korea's historical class structure and, as literacy spread, to incite social change for women, merchants, and other segments of society. The authors explore how the invention of the hangeul phonetic script led to a more global identity for Korea, and how this script continues to shape contemporary art and design.
By Stephen Little and Virginia Moon, with contributions by Insoo Choo, Lee Dong Guk, and Yi Wanwoo
Hardcover
408 pages, 8.9 × 12.8 × 1.8 in.
250 color illustrations
2019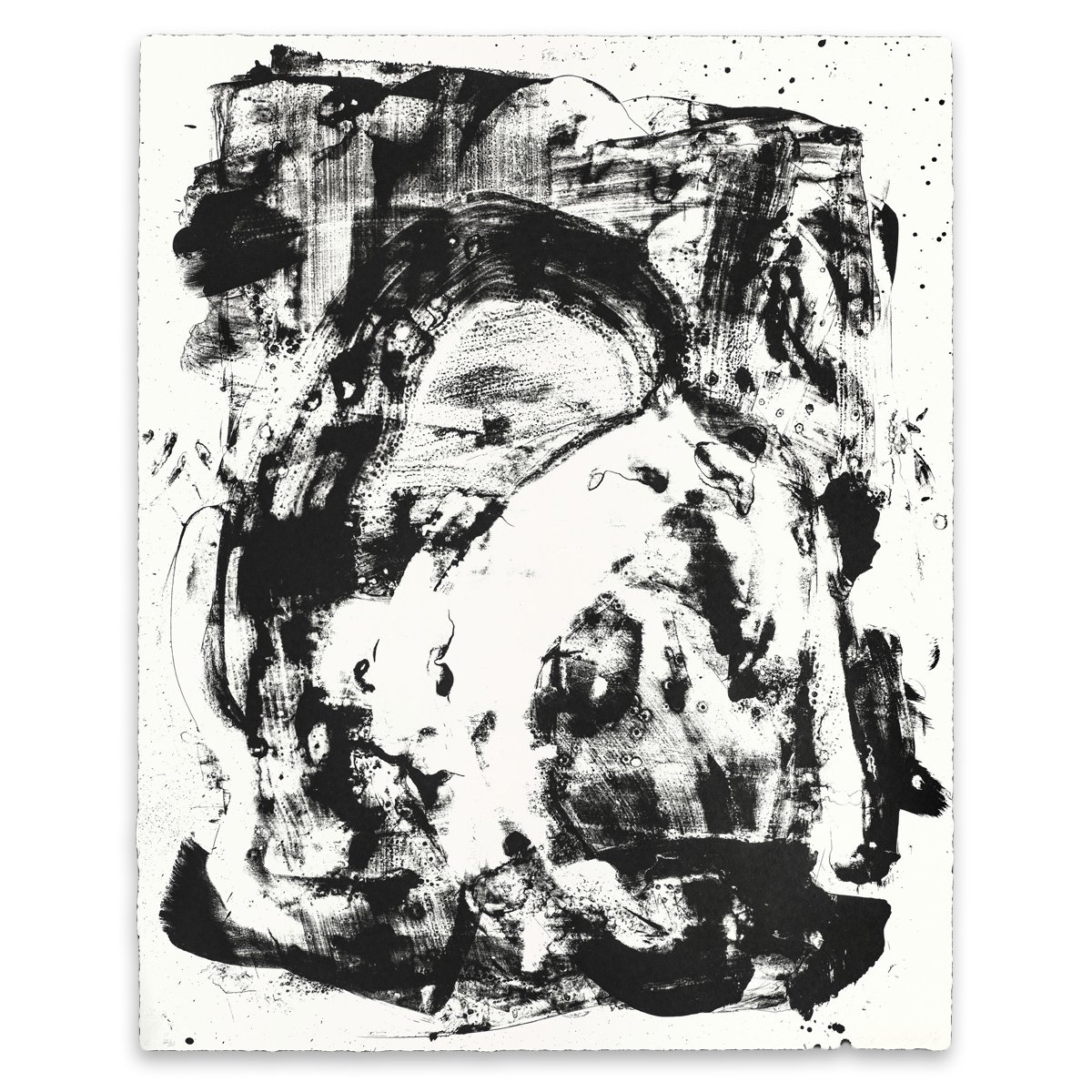 Mary Weatherford: Elephant, 2018
$3,200 | Member Price: $2,880
Mary Weatherford limited-edition print, Elephant, 2018. Born in Ojai and raised in Los Angeles, Weatherford imbues her work with a sense of place. With a style rooted in Color Field painting and Abstract Expressionism, Weatherford's work radiates energy and movement. This limited-edition print was published by the LACMA in 2018 with Cirrus Editions as part of LACMA's ongoing commissioned print program.
Lithograph
Paper size 43.75 x 35 in.
Numbered edition of 30
Printed by Cirrus Editions Press for LACMA
2018
For these items and many more, visit the LACMA Store online anytime or peruse in person during LACMA Store hours—Mondays, Tuesdays, and Thursdays: 11 am–5 pm; Fridays: 11 am–8 pm; Saturdays and Sundays: 10 am–7 pm. The LACMA Store is closed on Wednesdays. To receive items before December 24, order by Wednesday, December 18, for Southern California delivery, and Thursday, December 12, for national and international delivery. Members enjoy a 10% discount on most purchases. Join now! Proceeds from all sales support the museum's arts and education programs.