While LACMA is temporarily closed to the public, our mission remains to celebrate centuries of creativity and inspiring human endeavors. We've asked various members of the museum's staff to share which favorite LACMA artworks—from ancient to modern, from East to West, from world-renowned to more obscure—they would love to have in their homes during this time.
As a design and decorative arts curator, my gamut runs from finely wrought gold jewelry and priceless antiques to mass-produced industrial designs. When the Unframed editors asked me to write about which objects from the museum's collection I would like to have at home during this stay-at-home period, I didn't have to imagine. Since many designs are made in multiples and are not that expensive, I have my own versions of several museum objects keeping me company at home. Here are some of my favorites.
I was browsing in a Dallas vintage store when I spotted this handsome pitcher. I was initially attracted to the pink and gray palette and Art Deco lines, but when I turned it over, I found that it was manufactured in Los Angeles at the Burroughs Manufacturing Corporation. At the time I was working on an exhibition about mid-century California design, and we were looking for lesser-known examples of California production, so this fit the bill. The innovative aspect of this pitcher is not its design, which resembles glass and ceramic versions produced 20 years earlier, but its material. Company advertisements touted the plastic as inexpensive, lightweight, and unbreakable. Later, I bought my own version on eBay. P.S., this innocent little object started an unstoppable obsession with plastic pitchers.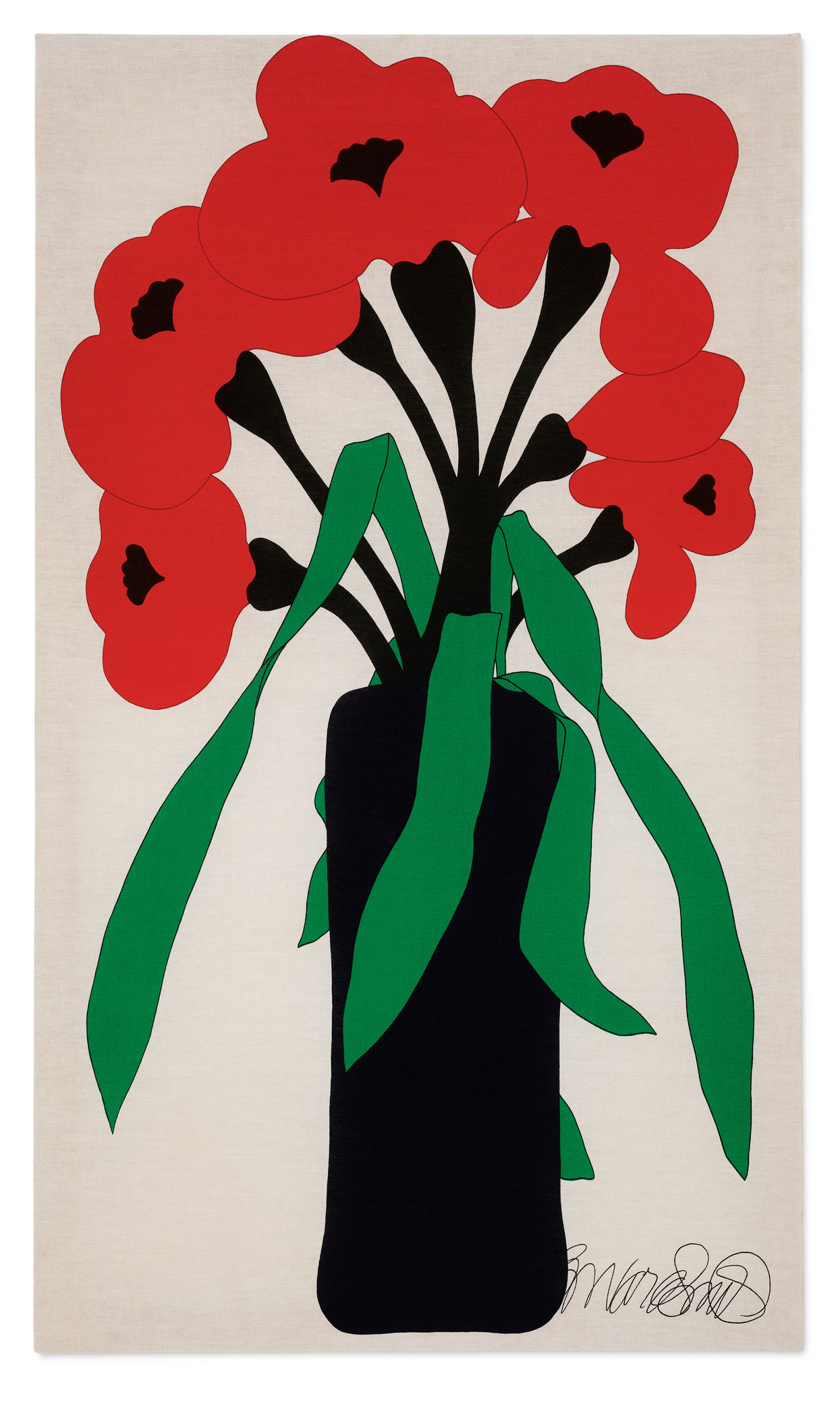 My upcoming exhibition examines the design exchanges between the Scandinavian countries and the United States over the 20th century. The exhibition was supposed to open this year, but COVID-19 dashed those plans. Instead, it will open at the Nationalmuseum in Stockholm in September 2021, followed by stops at the Nasjonalmuseet in Oslo, LACMA, and the Milwaukee Art Museum. One of the most rewarding discoveries in the very research-intensive project was Howard Smith, the African American artist and designer who settled in Finland in the 1960s and enjoyed a successful artistic career. Smith designed colorful printed textiles for the Finnish firm Vallila. They became popular as home decorations with their cheerful images of flowers, birds, and landscapes in bold patterns and bright colors. A highlight of the exhibition research was visiting 90-year-old Howard at his scenic home and studio in Fiskars, a village near Helsinki. The museum's gorgeous and vibrant example of the textile was donated by an L.A.-based friend of Howard's. But the textiles come up on eBay from time to time, and I snagged one in the pink and blue colorway.
Charles and Ray Eames are some of the few industrial designers who are household names, with many of their designs still in production today. LACMA has a pristine example of their Hang-It-All from the initial production in the 1950s. Mine was bought new a few years ago and is where we deposit all backpacks and jackets in my house.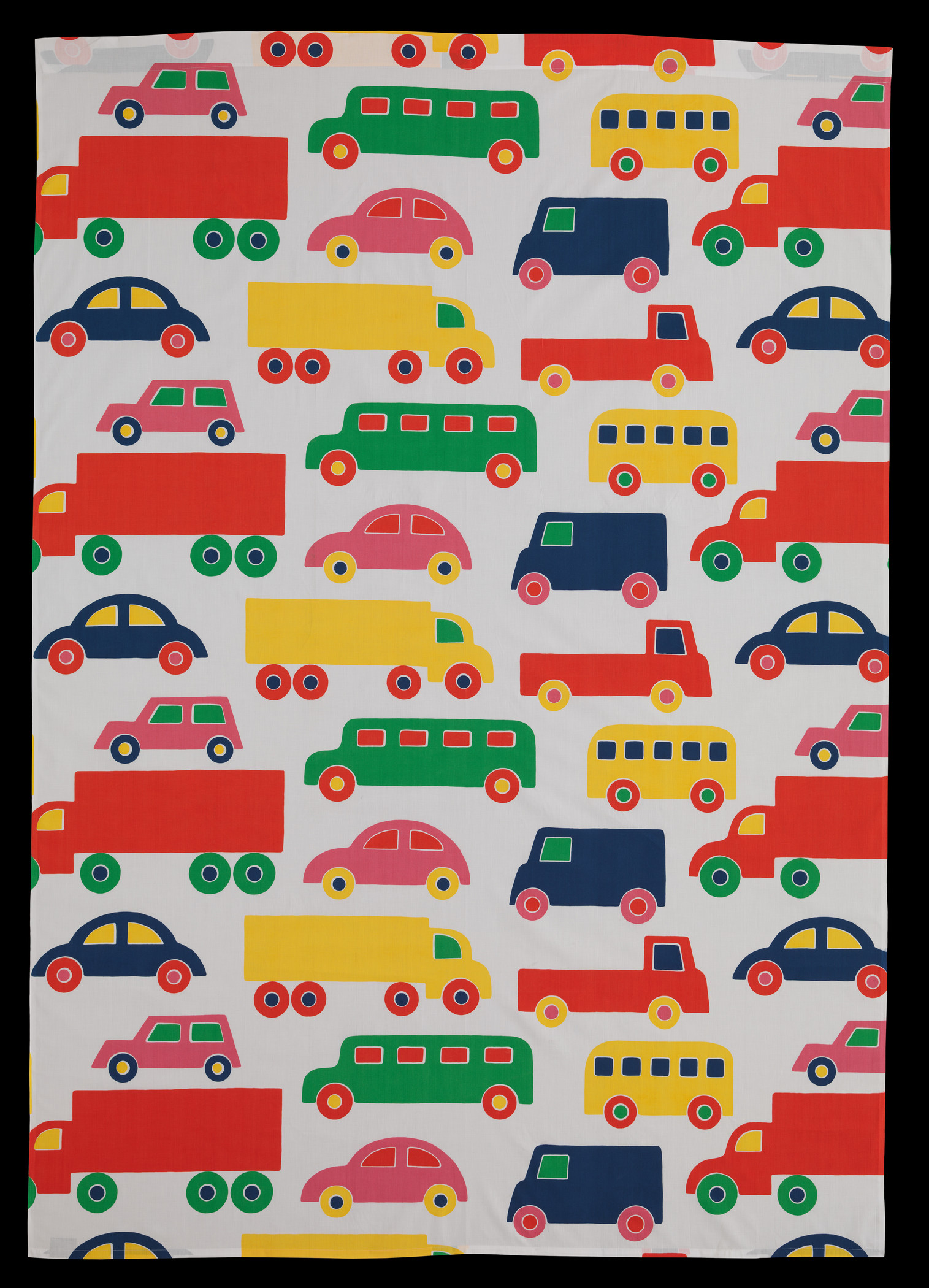 I'll end with Katsuji Wakisaka's smile-inducing textile design for the Finnish firm Marimekko. Named for the sound of honking cars, the textile was marketed to both boys and girls, an uncommon occurrence at a time when most children's gear was clearly gendered. While I never had these bed linens as a child, I remember them fondly from friends' houses. Once again, eBay provided. A few years ago I bought vintage versions and attached a fleece backing, and they are now duvets on my daughter's beds.