"My heart melted at the first camper's 'hello'," recounted Patricia Esquivel, reflecting on the launch of LACMA's first ever Virtual Art Camp. As Senior Education Coordinator for the museum, Pattie is one member of the Education and Public Programs team who has made the tremendous effort this summer to continue delivering LACMA programs online.
Surely, in the wake of what we may call "a great pause" economically and socially in America, empty museums yearn for the school's-out smiles of kids and families in their galleries. Most museums, having suffered financially, have cut education programs for months to years until we reach whatever "normal" our future holds. But, in LACMA's case, staff have moved their studios to Zoom.
Luckily for me—the 2020 summer intern at LACMA—work in education has been more than plentiful. Since joining the team virtually in June, I have seen the new approaches to teaching firsthand.
One of my jobs, as a Virtual Art Camp assistant, has taught me particularly about the effort it takes to support campers from a distance.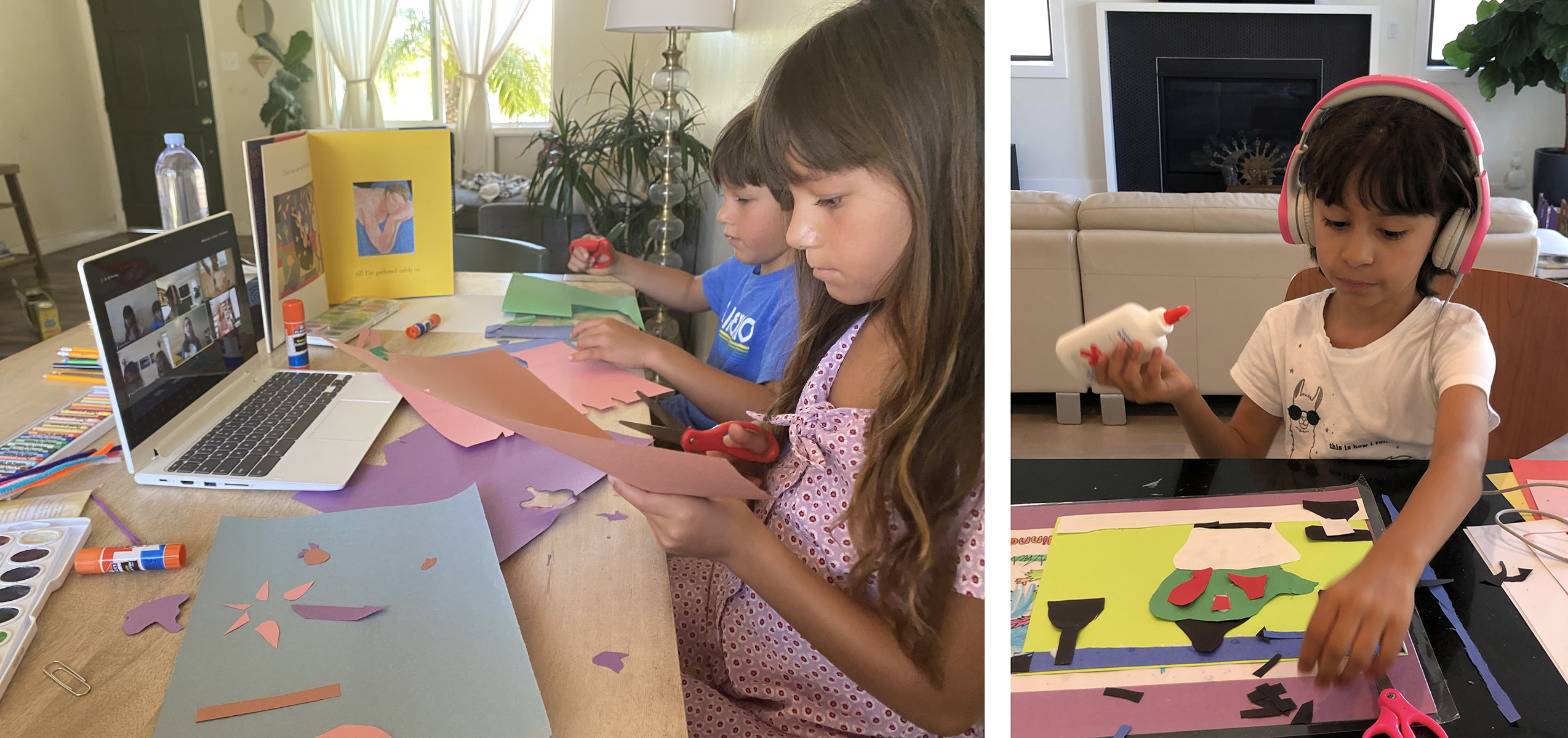 Each day, the campers log on to their virtual studio using a shared Zoom link. Having already picked up class-personalized "Art Kits" stuffed with paintbrushes, paper, and special art tools from LACMA, they have their materials ready (save for some stragglers). LACMA's teaching artists and assistants then may start the class with an ice breaker, texted in bold onto the shared Zoom screen for all to see. From there, they guide the campers through a two-hour, object-based lesson, encouraging participants to use LACMA's collection as inspiration for their own art projects.
Teaching over Zoom, however, requires new technological skills and creative solutions to previously nonexistent problems. Teaching artists meet days in advance to plan what to do if wifi is lost or if campers do not wish to turn their video screens on. They discuss online etiquette for their young artists, which involves staying muted when the teaching artist is talking and what to do if an unruly camper gabbs in the chat box.
When kids do not know which materials to use, teaching artists resort to describing the thickness and texture of supplies like watercolor paper to their young artists. Before, they only had to make sure the appropriate items were placed on campers' desks before class. Moreover, teaching artists must acquire patience with technology, learning how to share screens, let campers into their studios from virtual waiting rooms, and make precarious phone camera rigs to make their art demonstrations viewable, sometimes simultaneously. Of course, that is what virtual assistants like me are for.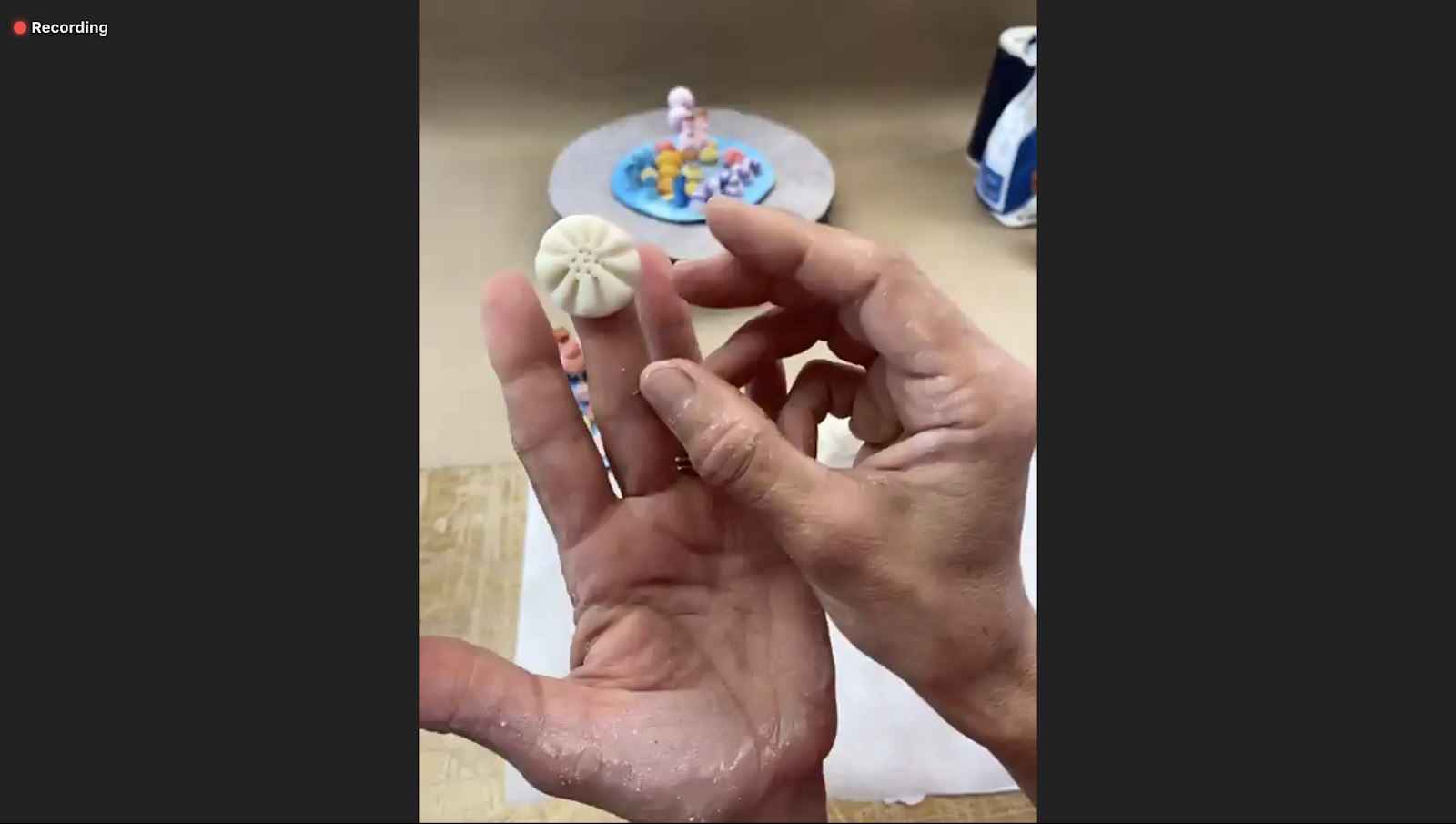 As an intern in these interesting times, I have witnessed six-year-olds making homemade clay online, teaching artists developing curriculum for fall instruction at local schools, and the creation of hundreds of bags full of art supplies for parent pick up and shipping, as far away as Virginia! I have listened in on meetings of people discussing ways to help teaching artists record videos, programs fostering community engagement and meaningful conversations on race relations, and classes taking noteworthy strides teaching art bilingually and in all Spanish.
I have seen LACMA staff adapting quite extraordinarily to unprecedented times and, even more exciting, alongside a new audience of people participating in online programs from outside of L.A. County. Indeed, I am grateful to be talking to and working with the multitudes of staff working overtime behind-the-scenes to make art at home possible. "We have already learned so much about teaching over Zoom," Director of Youth & Family Programs Karen Satzman said to me over our first video chat, afraid yet hopeful for the future of community engagement online. "But we also have so much more to learn."
As one of three participants in the Getty Marrow Undergraduate Fellowship program at LACMA, I will work on various tasks at LACMA, Art Camp included, for over a total of 10 weeks. The last few of these weeks, I will be working from a university on the East Coast. Of course, it was a hard decision for my school to invite students back for hybrid online and in-person learning, but I will pack the patience, Zoom skills, and knowledge I have acquired from working in LACMA's Education department in my carryon to bring with me beyond my home in Los Angeles.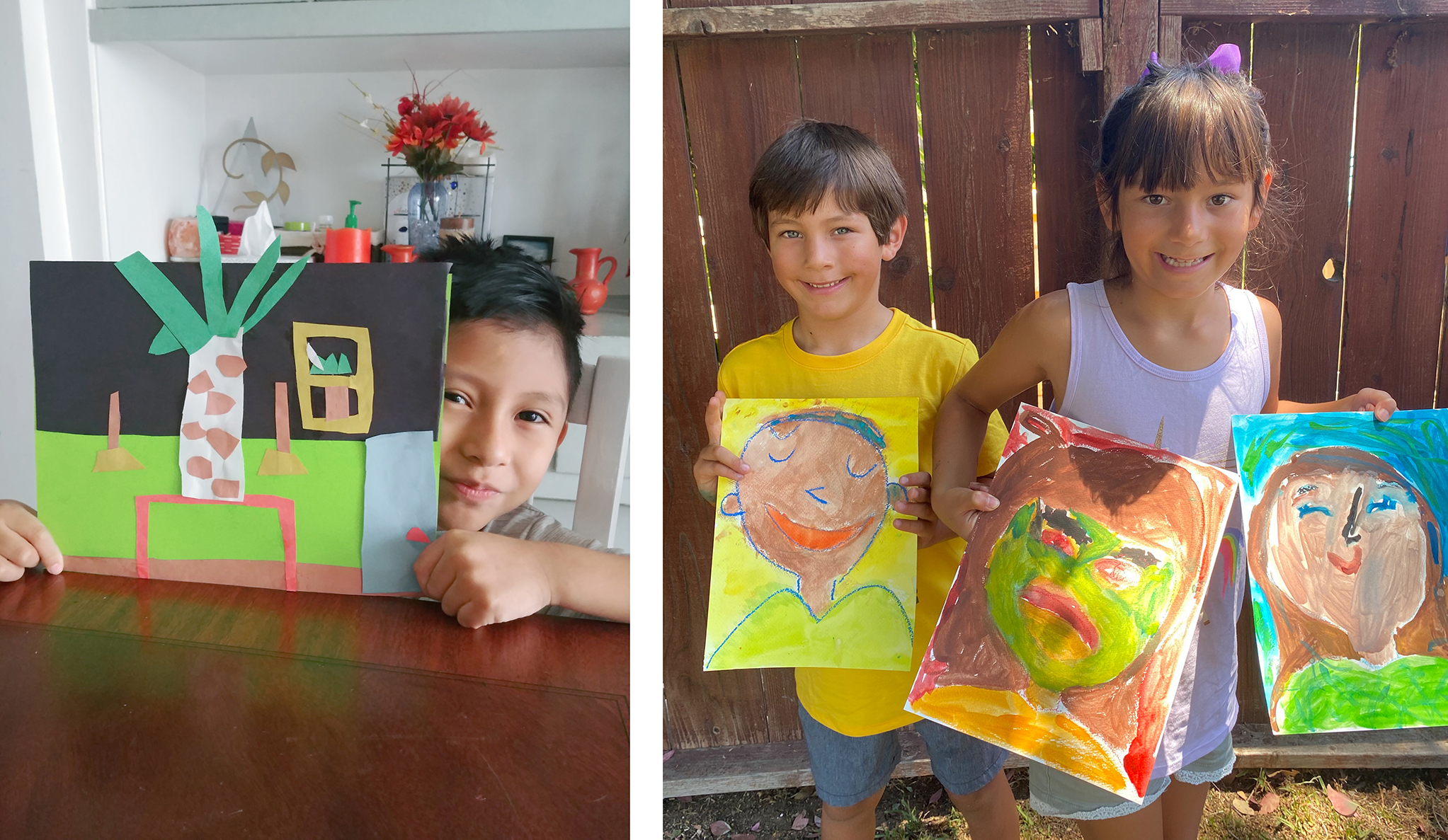 Thus, I am hopeful and ready to become a student in the virtual classroom. Online teaching has proven difficult but manageable for everyone including the LACMA staff, and it delights me to partake in this feat of human ingenuity. If nothing else, it proves the need for art education even during a great pause.