ArtCenter College of Design is presenting a virtual exhibition of work from the 2020 class of Graduate Art MFA students, titled Fell For Everything. Curated by artist Adam Stamp (MFA 2017), the show opened on September 12 and runs through October 3, 2020. In conjunction with the exhibition, LACMA curator Rita Gonzalez and artist and ArtCenter faculty member Diana Thater asked each of the 12 graduates to select an object from LACMA's collection and reflect on its relationship to their own developing practice. Over the course of the next month, LACMA will be posting the MFAs' texts, along with images of their personal work and the work they chose from LACMA's collection. Their thoughts on these selections provide an overview of their interests and the kinds of art historical conversations they want to have.
Gabriel Madan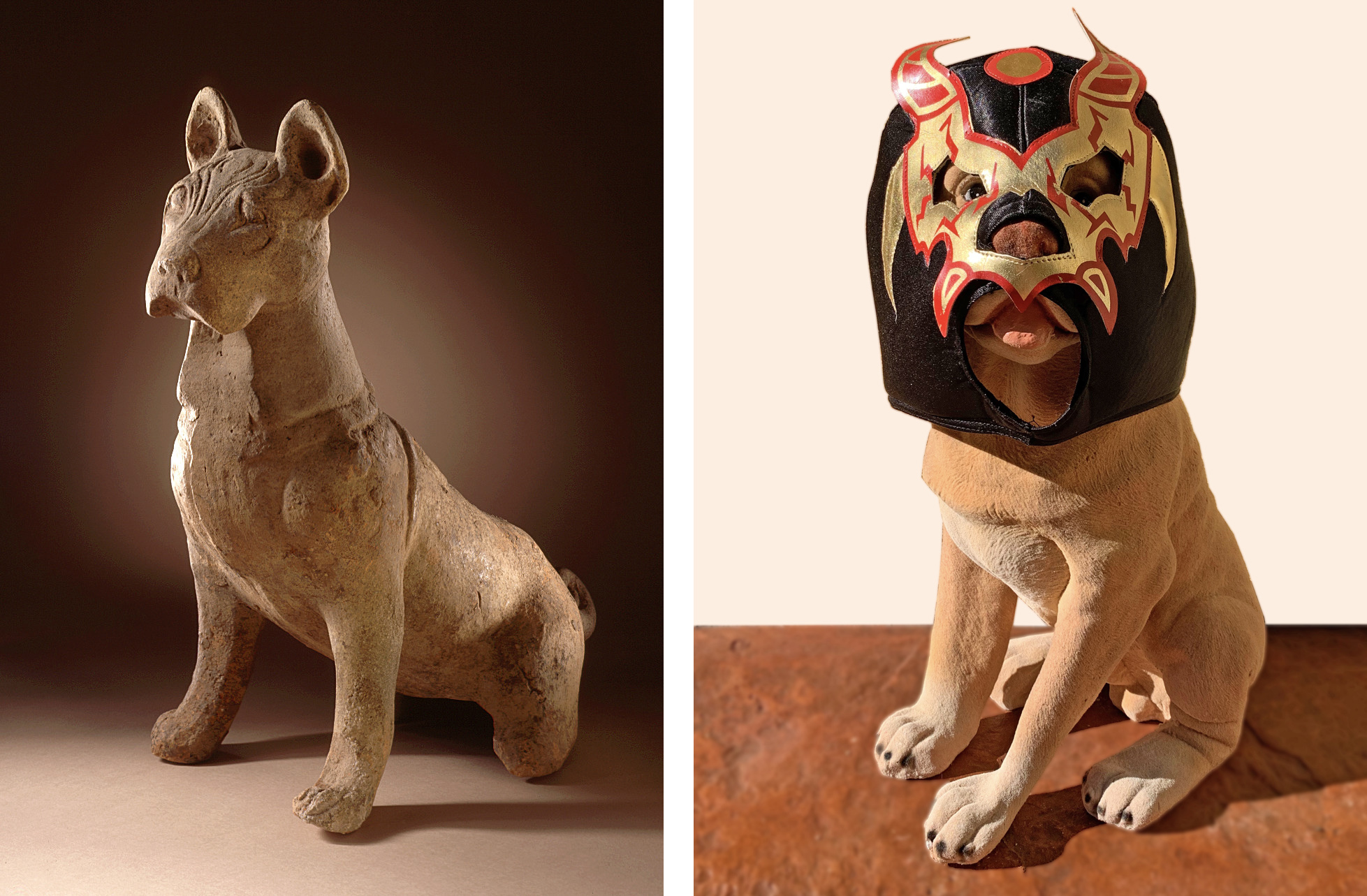 To live your life by a dog's side is a gift.
Each day full of small pleasures: tail wags, kisses, belly rubs; unconditional love.
To die knowing this love, this dedication, is unlike any other feeling in life.
Let us all be buried with the spirit our dogs hold.
Funerary Sculpture of a Dog and God is a Dog, small gestures of appreciation for
these animals, for our friends, in life and in death.
Ethan Tate
Lying in bed, March 2020, watching the "Fine Art" screensaver on my Google Chromecast pogo throughout the history of painting. This is, I'd concluded, the best way to see art under lockdown, Kandinskys and Sorollas beamed out into the reluctant bedroom, the colors aggravated by Vivid Mode and HDR. A cyclops loomed over a nude. The Cyclops, c. 1914 by Odilon Redon; the torqued colors of the mushy landscape no different than the CG blockbuster fare occasionally invited within the screen. I ordered a monograph and called a painter friend to ask about him: "It's flamboyant and campy and makes sense you like it." Ouch.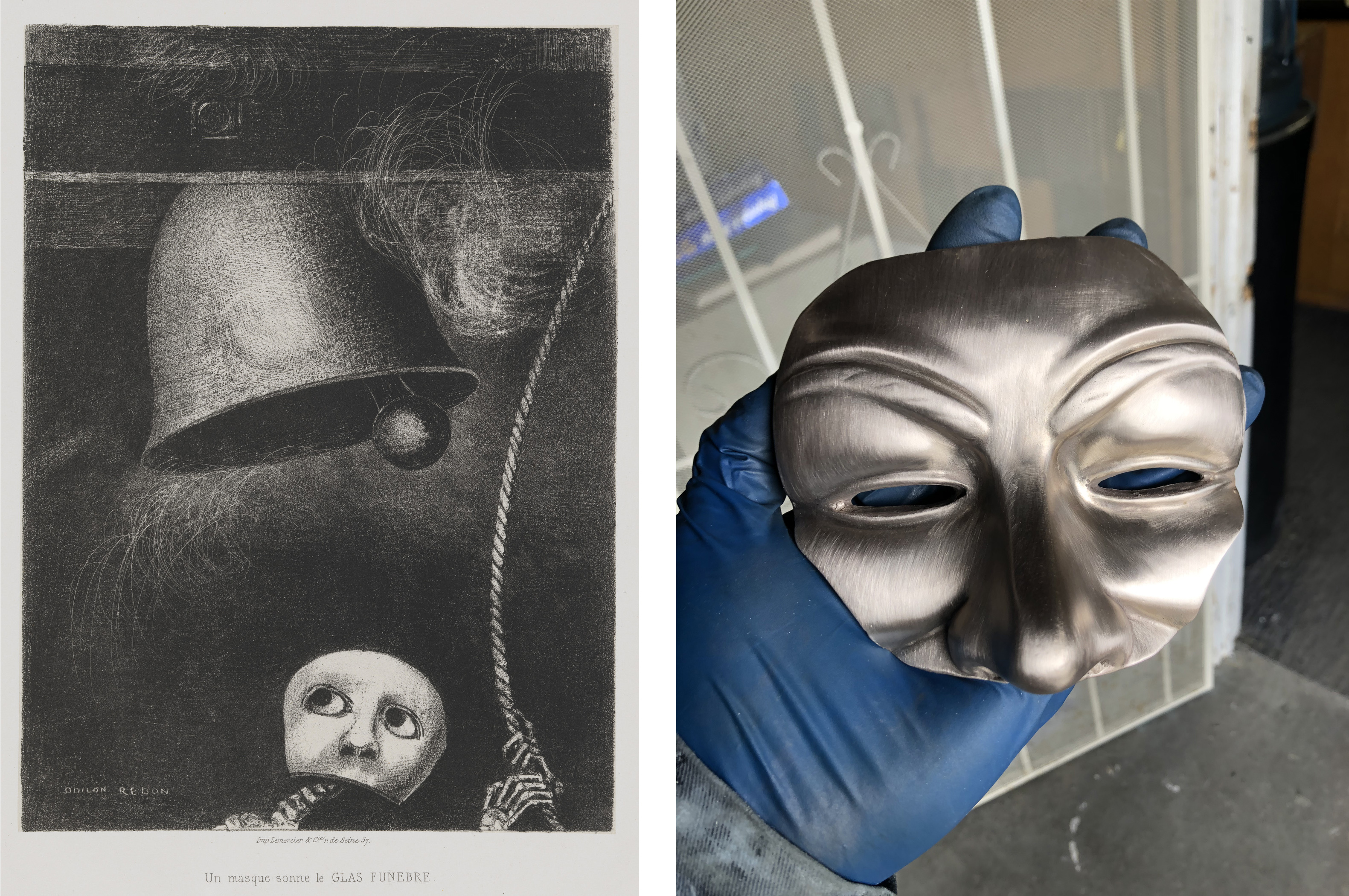 Redon's To Edgar Poe (A Mask Sounds the Death Knell), 1882, is yet again an artwork reproduced and digitally mediated—less as reference, currently, but as terminal form. Our skeletal figure, masked and afraid, rings a bell of dismal purpose: warning, surrender, chaos, but does so in his own isolation; the lithograph quarantined somewhere deep within LACMA's collection.
Stanza three of Poe's "The Bells": "How the danger sinks and swells, / By the sinking or the swelling in the anger of the bells–"
Alex Nazari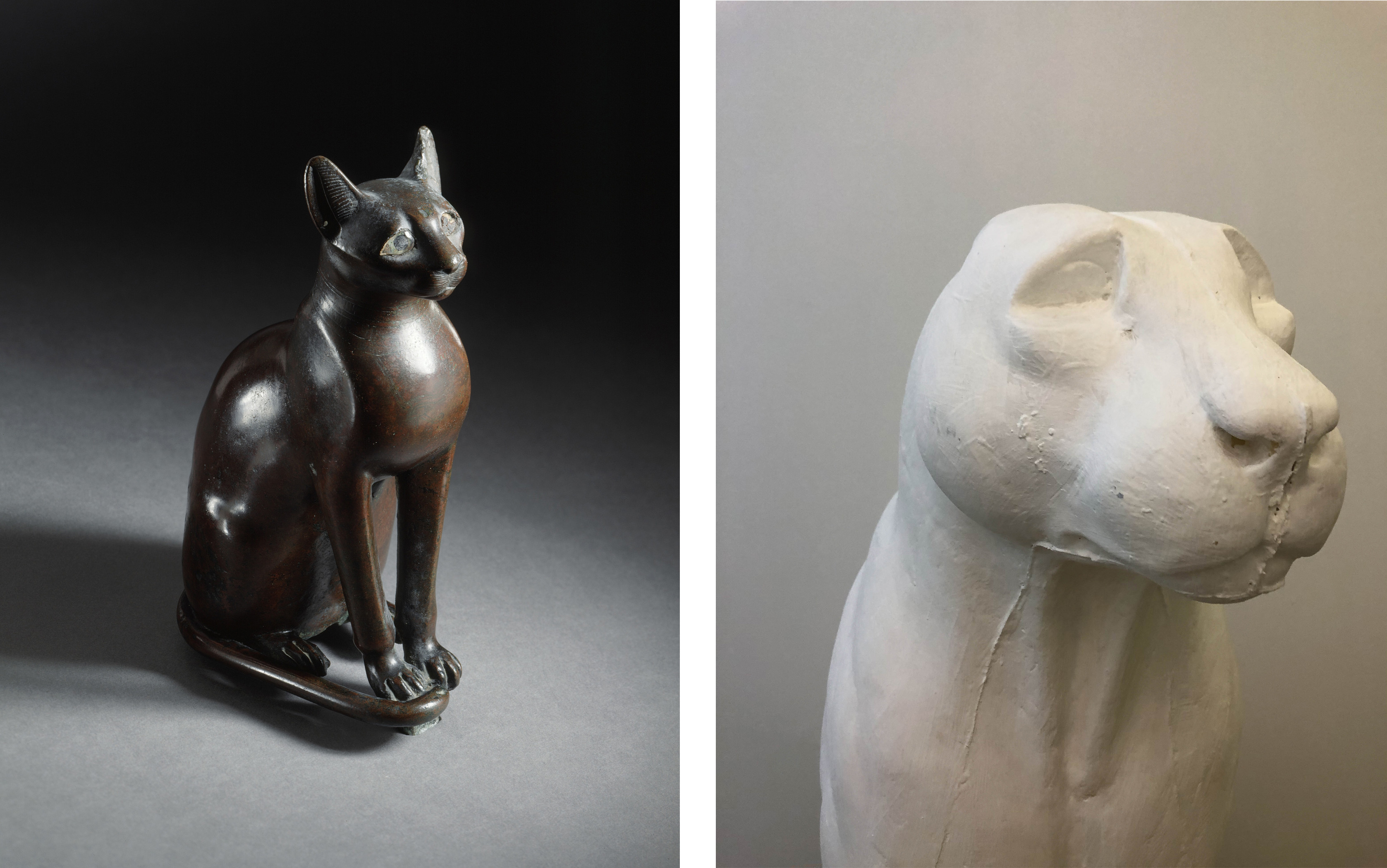 It's hard not to be drawn to this tiny figurine of a giant goddess. Bastet, often carved in alabaster, was the patron Egyptian deity of secrets, perfume, and the home. In her earliest depictions, she takes the form of a lioness. By the late period of ancient Egypt, Bastet's image became that of a house cat. The almost shamanistic sartorial ubiquity of leopard print floats in the ether of Bastet's shadow, answering the question—can a leopard change its spots?
Darius Vondrae


The character depicted on the relief sculpture reminded me of me.