ArtCenter College of Design is presenting a virtual exhibition of work from the 2020 class of Graduate Art MFA students, titled Fell For Everything. Curated by artist Adam Stamp (MFA 2017), the show opened on September 12 and runs through October 3, 2020. In conjunction with the exhibition, LACMA curator Rita Gonzalez and artist and ArtCenter faculty member Diana Thater asked each of the 12 graduates to select an object from LACMA's collection and reflect on its relationship to their own developing practice. Over the course of the next month, LACMA will be posting the MFAs' texts, along with images of their personal work and the work they chose from LACMA's collection. Their thoughts on these selections provide an overview of their interests and the kinds of art historical conversations they want to have.
Edgar Ramirez
What drew me to Rauschenberg's L.A. Uncovered #3 (1998) screenprint was the immediate familiarity I had with the images depicted. Overlapped, segmented, and worn down in appearance, they point to a specific region of Los Angeles, one which "uncovers" a working-class neighborhood. We see here a collage of run-down walls with images of a sign that reads "PLAY HERE," a liquor store ad of painted 7UP and Coke cans, and La Virgen de Guadalupe. La Virgen, in particular, is what denotes the neighborhood class and furthermore, that of a Latino barrio. I grew up with this image in most rooms of my home, a familiar face ever-present throughout the neighborhood.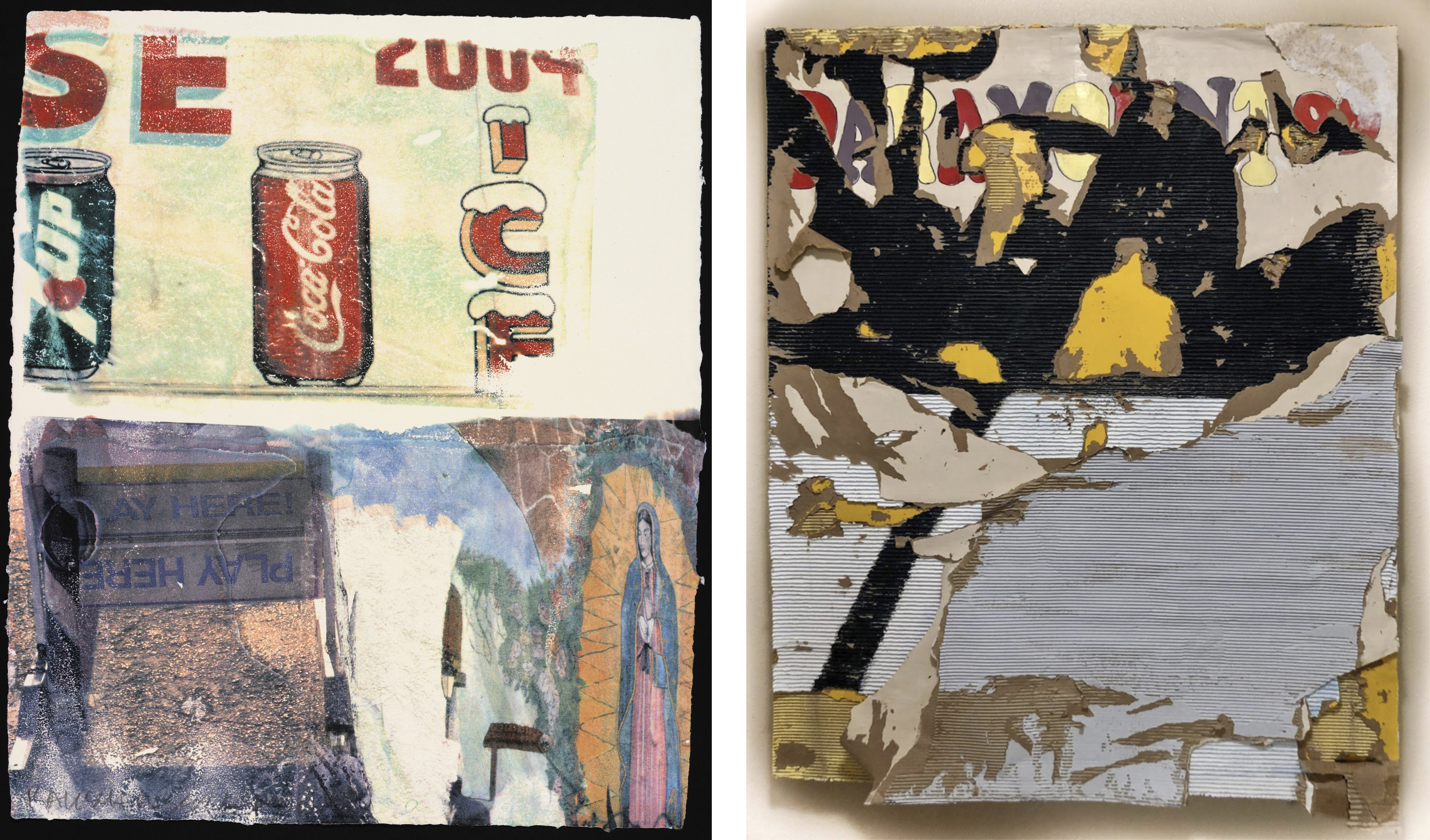 Rauschenberg's print makes me think of his earlier Combines, in which he fused mundane objects and discarded materials into wall works. In L.A. Uncovered, however, his print reproduction of the real world makes it appear as a painting, and also creates a sense of déchirage, or décollage; peeling the original image apart, reminiscent of the techniques used by European artists such as Raymond Hains and Mimmo Rotella. Taking both from the real world and the tearing apart of an image, or décollage, is what informs my painting Un Raspado (2020). The text in the piece is obscured, but points to the array of "corner" stores found in working-class neighborhoods. The title, Un Raspado, translates to "scraped off," or "a scraping." However, the term "un raspado" is what one would typically use when eagerly ordering a flavored shaved ice treat off a street vendor or bought in the corner stores in the barrio.
Tara Walters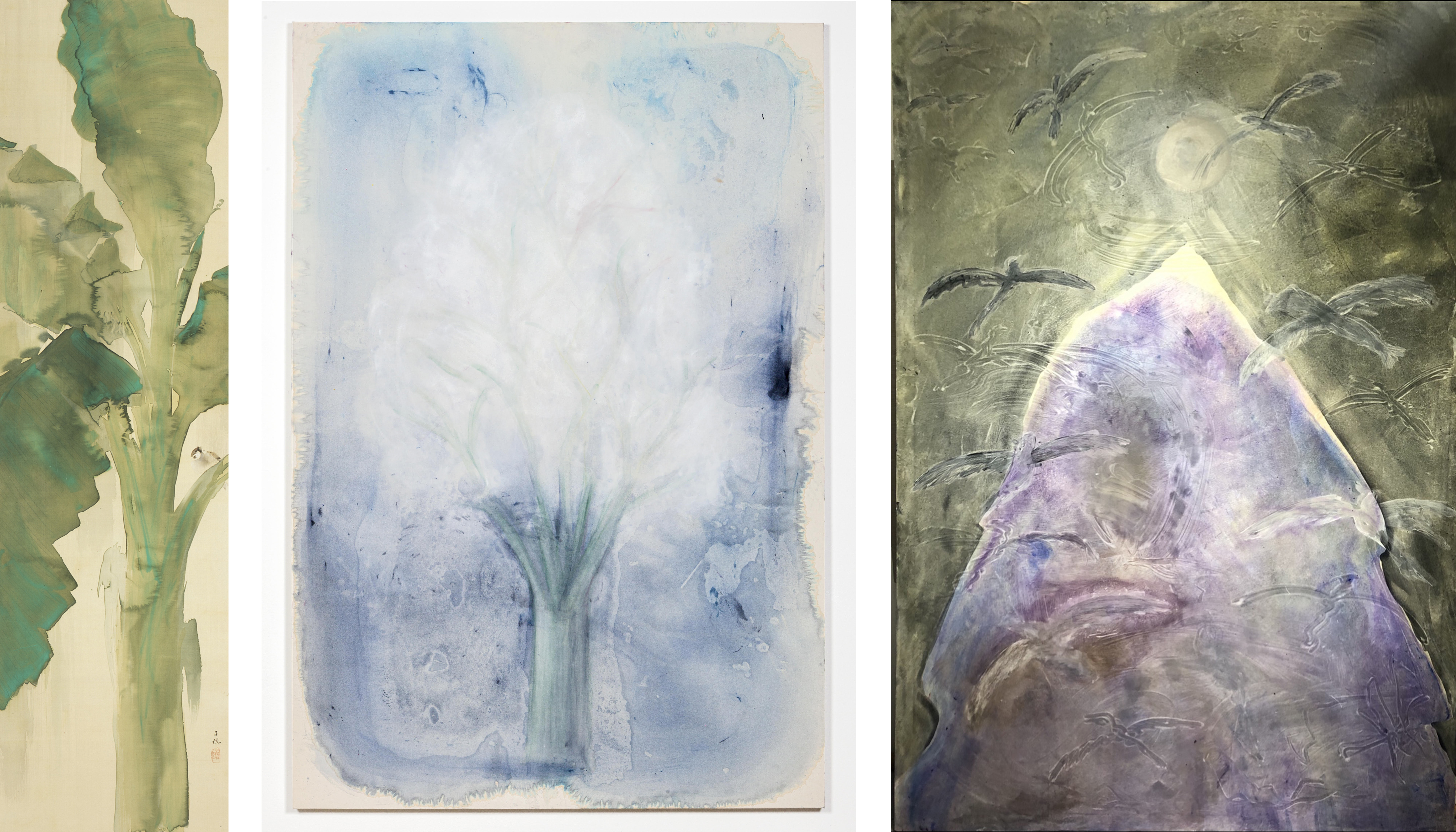 There's something about the translucency within the Japanese watercolor by Hirafuku Hyakusui that won't let my eyes stop staring. It is as if I am seeing light emanating through the plant leaves and almost to the plasma within. The slight gestures of the watery paintbrush allow for a chance of mystery. The grace and delicacy of the brush allow the water a sort of freedom, as if it possesses the power to draw the image out of its own free will. There is something about this delicacy which inspires me to conspire such grace into my own work. I find beauty in the softness and slight, yet swift, brush strokes, as if the balance between the will of the painter and the will of medium combine to form a sort of animism within the painting. These paintings tend to show life, and I hope that I can carry on such messages within my own body of work.
Carson Lynn
There's a certain inherent beauty in the unfinished landscape: a wonderful refusal of perfect representation. Speke Shore is scarred by deep cuts in the surface of its intaglio plate: a gesture meant to signify its failure. Yet, rather than being confined to immaculate portrayal, the image can now become greater than just a pretty landscape.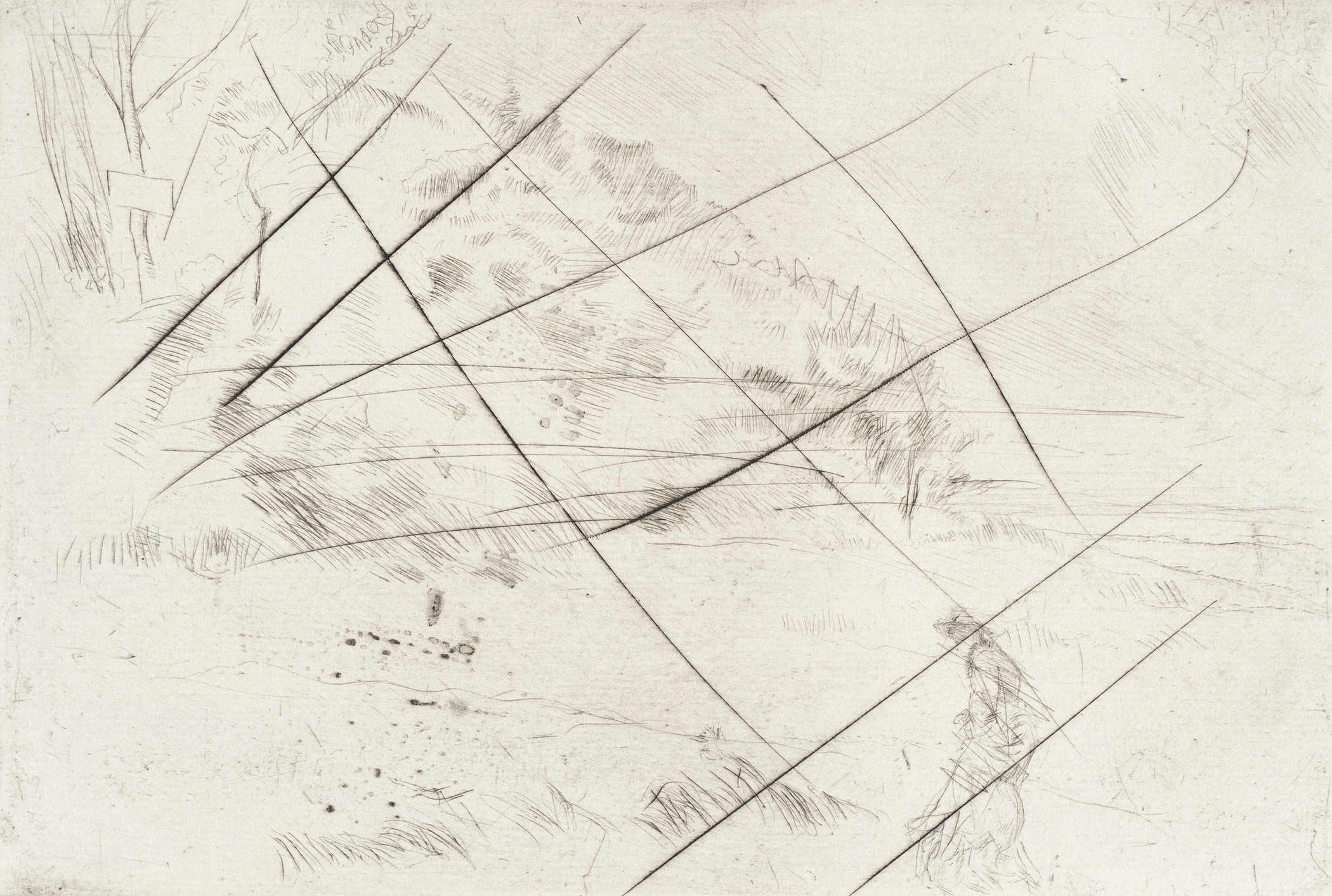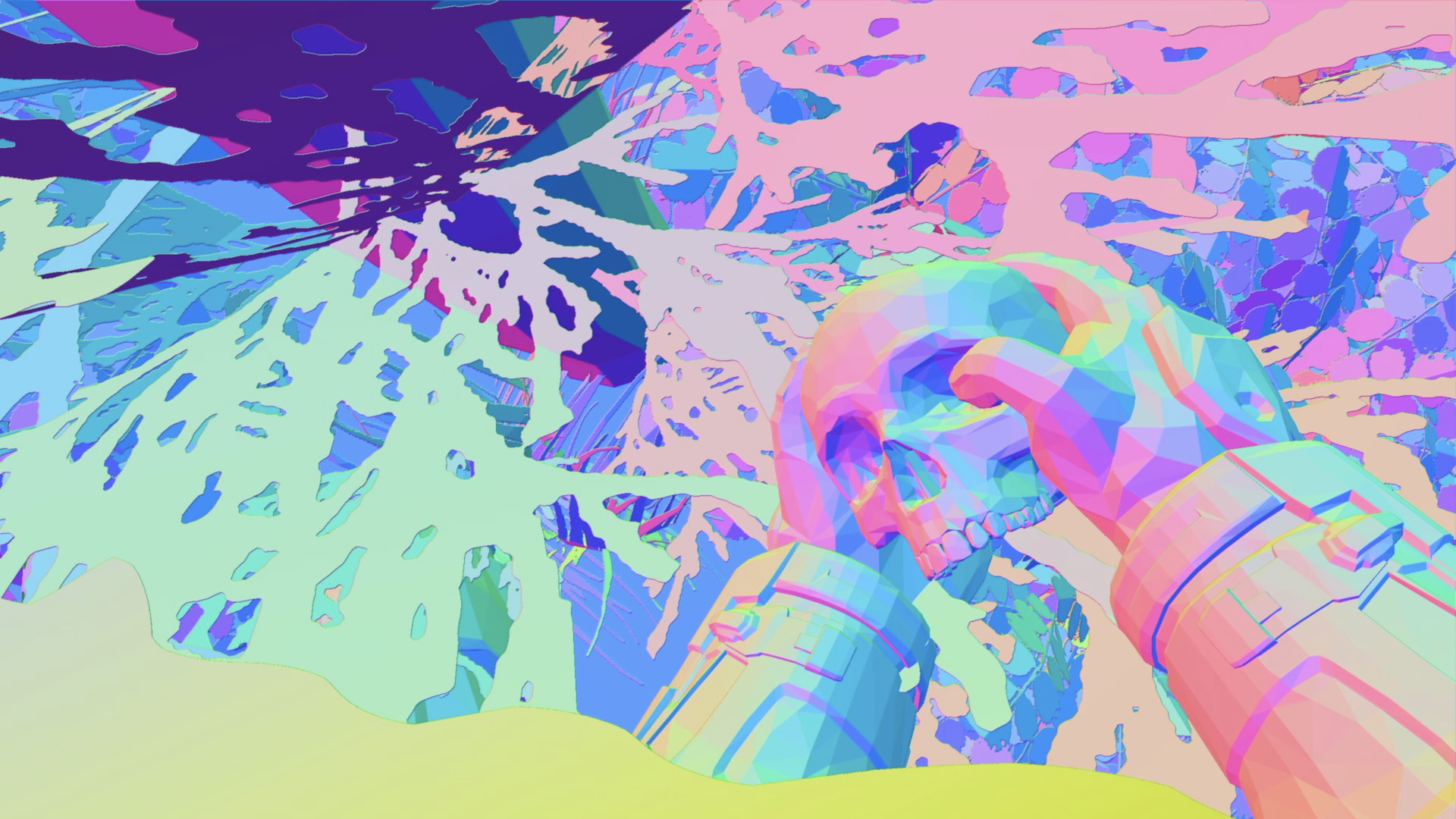 In the virtual installation of my thesis show, I Want, there is an iridescent landscape outside the walls of the small digital gallery. But it's not just a pretty landscape: walk off the edge and you can explore this new world. Now look up, and you will see the gallery from an imperfect perspective.
Perfection is a prison. Better things exist beyond it.