Today, we're excited to share new acquisitions by Laura Aguilar (1959–2018) and rafa esparza (b. 1981). LACMA and the Vincent Price Art Museum (VPAM) will jointly own these works, thanks to the museum's AHAN group, generous donors from LACMA and the VPAM Foundation, and the Laura Aguilar Trust. LACMA and VPAM have a long-standing partnership centered on collection sharing which has manifested through several exhibitions, including Chinese Ceramics from the Los Angeles County Museum of Art (2017), Passing through the Underworld: Egyptian Art from the Los Angeles County Museum of Art (2018), and Mariana Yampolsky: Photographs from the Los Angeles County Museum of Art (2018). This joint acquisition, the first acquisition collaboration between the two museums, is a strong example of two Los Angeles institution's commitment in elevating Latinx art and artists.
Acquired works include a four-panel adobe painting by rafa esparza and 21 photographic prints by Laura Aguilar, including major pieces such as Three Eagles Flying (1990), Don't Tell Her Art Can't Hurt (Part A-D) (1993), and works from Aguilar's Nature Self Portrait, Stillness, Clothed/Unclothed, Plush Pony, and Grounded series.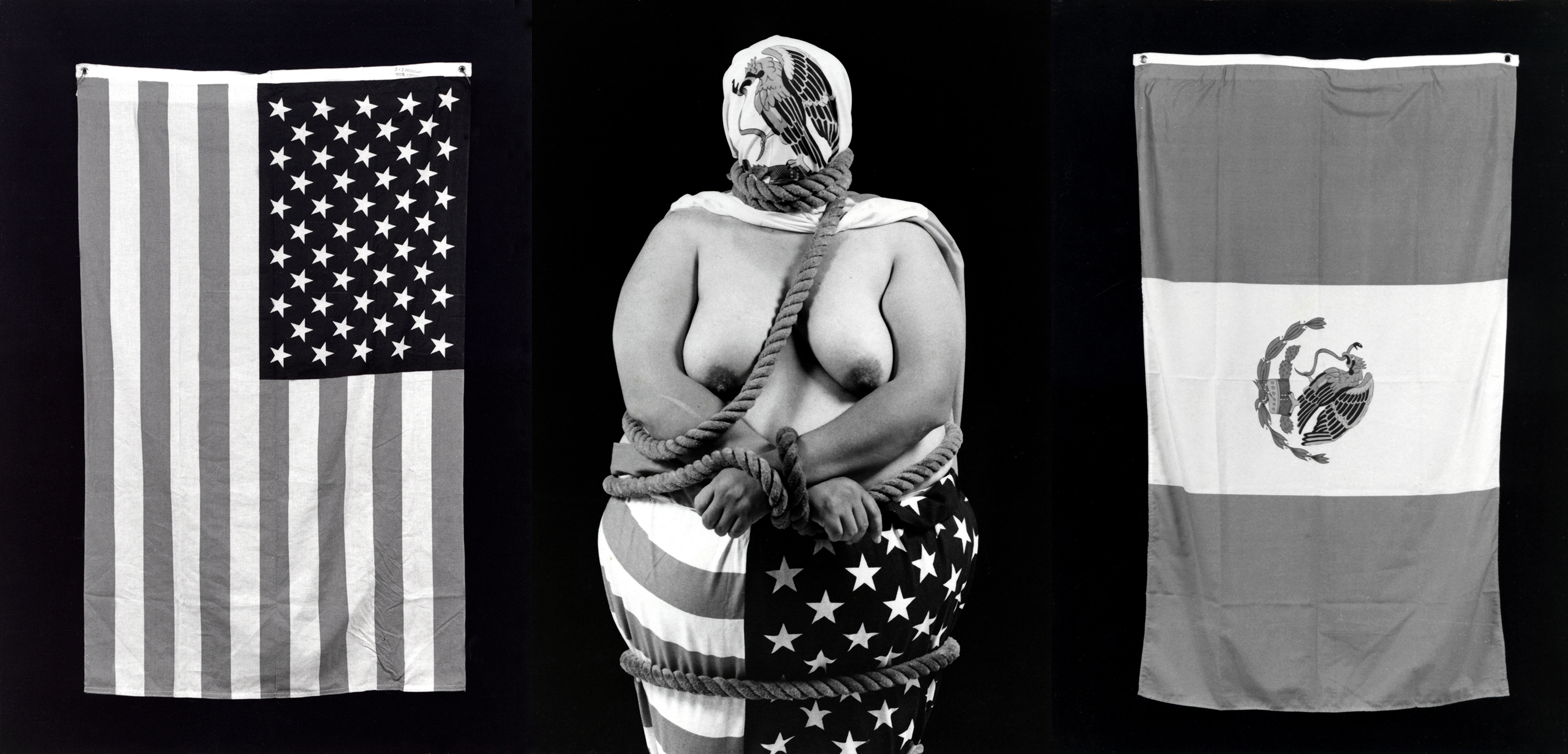 Laura Aguilar was an American photographer from the San Gabriel Valley who was active in local, national, and international art and activist circuits. Her photographs and videos traverse performative, feminist, and queer art genres, and grapple with deeply personal and political subject-matter. Her practice intuitively evolved over time as she struggled to negotiate and navigate her ethnicity and sexuality, her challenges with depression and auditory dyslexia, and the acceptance of her body. While the artist struggled most of her life to communicate with words, she emerged as a powerful voice for numerous and diverse marginalized groups.
In 2017, VPAM organized Laura Aguilar: Show and Tell, the artist's first comprehensive retrospective and one of the most important exhibitions the museum has produced. Curated by Sybil Venegas, the exhibition prompted a surge of interest in Aguilar's practice, seeding pathways for acquisitions by major national institutions such as the J. Paul Getty Museum and the Whitney Museum of American Art. Aguilar passed away shortly after the exhibition closed.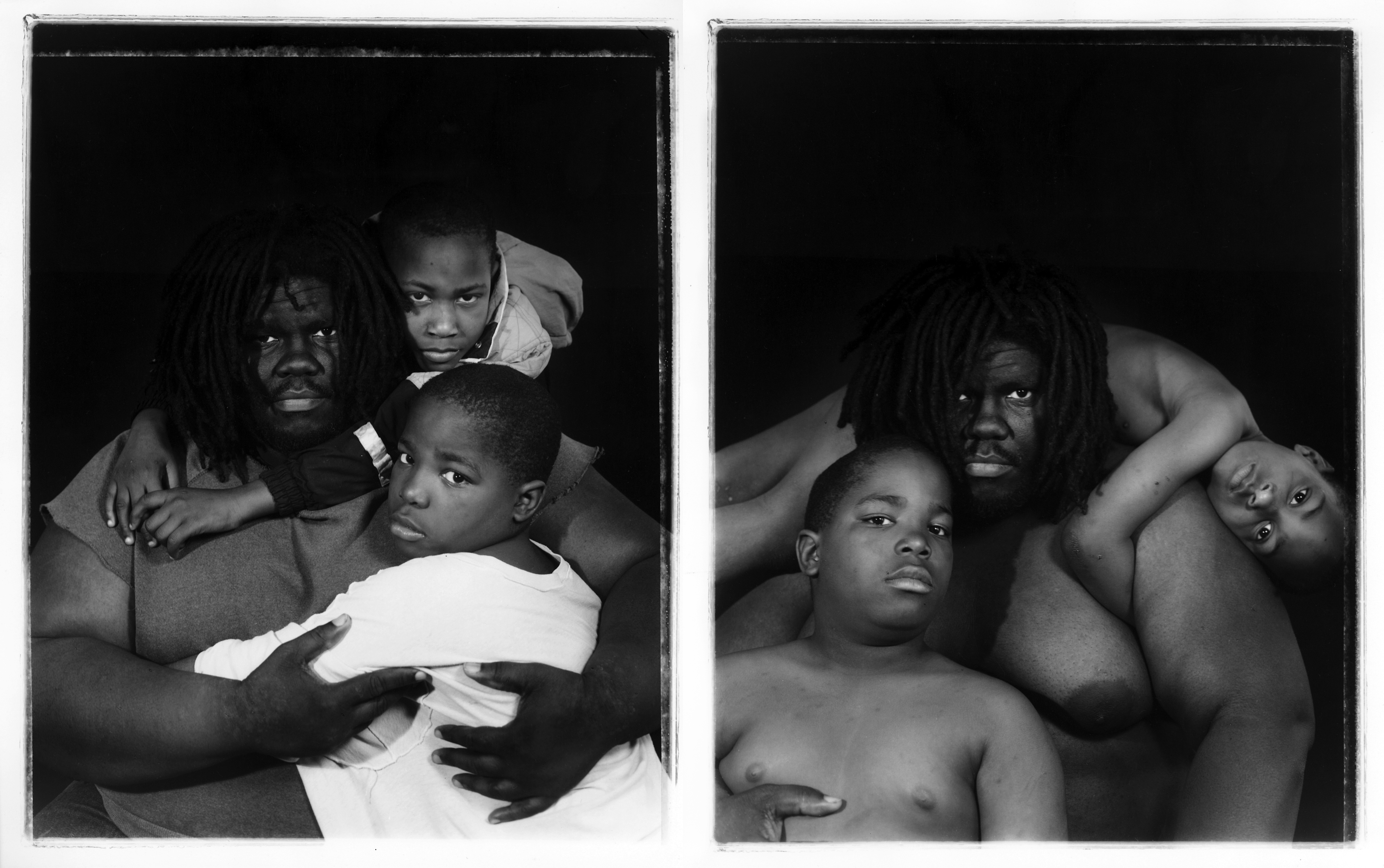 In 2021, the exhibition will travel to the Leslie-Lohman Museum of Art, one of the nation's premier organizations dedicated to LGBTQ art and culture, completing a national tour that began at VPAM and made subsequent stops at the National Museum of Mexican Art, Chicago and the Patricia & Phillip Frost Art Museum, Miami. The accompanying publication, co-produced with the UCLA Chicano Studies Research Center, situated Aguilar's work in relation to feminist and Latinx scholarship and won several book awards.
Locally, Aguilar's seminal work, Three Eagles Flying, will be included in the touring exhibition Golden Hour: California Photography from the Los Angeles County Museum of Art (2021). As part of an ongoing program funded by the Art Bridges and Terra Foundation, this exhibition will bring selections from LACMA's collection to a range of Southern California institutions, including its first stop at the Museum of Art & History in Lancaster (January 23–April 11, 2021).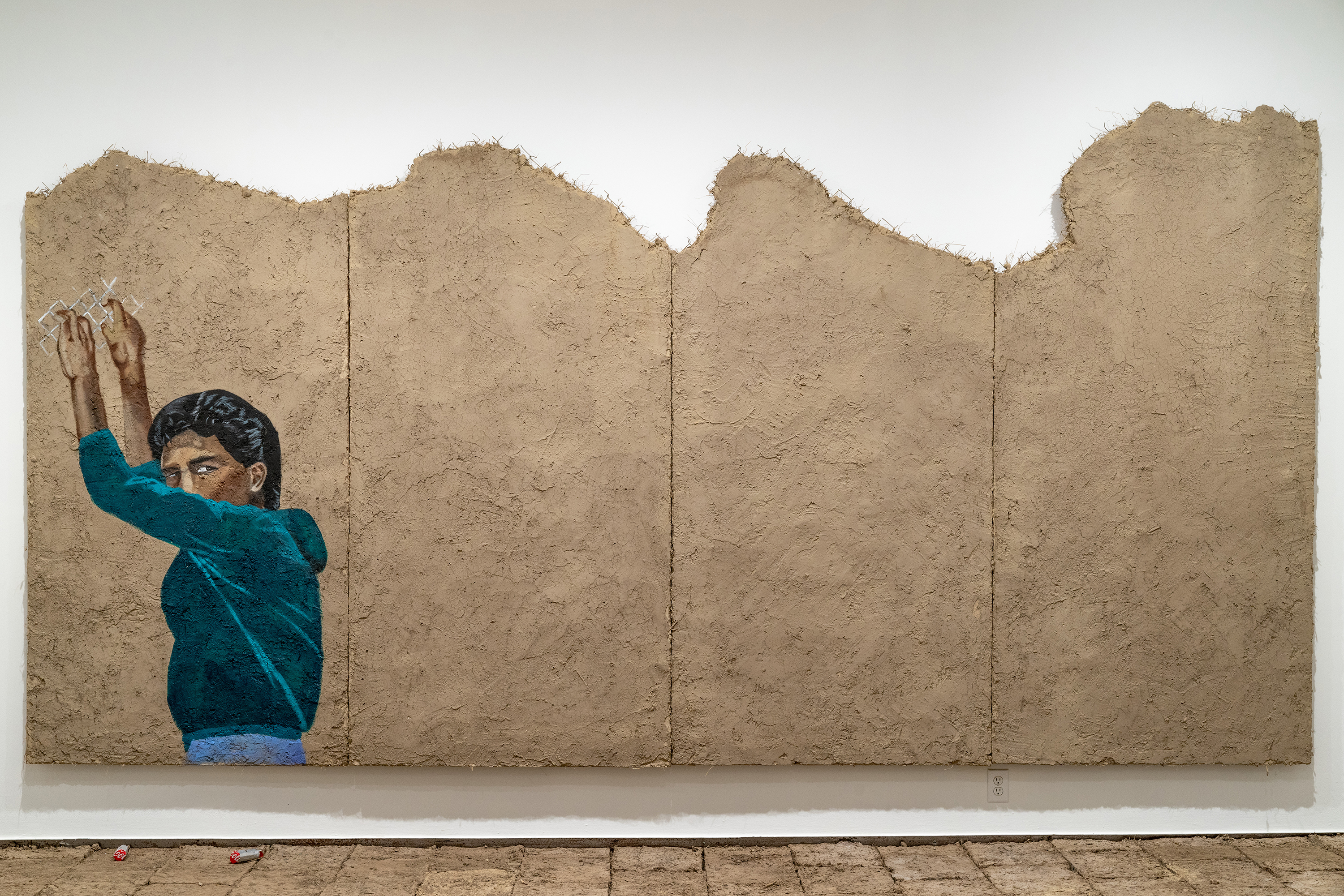 Best known as a performance artist, rafa esparza began his career in visual arts as a painter yet was unable to relate to the "old master" works he studied as a student. He turned instead to performance, making art with his body among the landscapes of Los Angeles. esparza's multidisciplinary practice over the past decade reveals his interests in history, personal narratives, and kinship, his own relationship to colonization and the disrupted genealogies that it produces. His recent projects are grounded in laboring with land and adobe-making, a skill learned from his father, Ramón Esparza.
In 2019, esparza presented a series of adobe paintings as part of staring at the sun, his solo exhibition at MASS MoCA in North Adams, Massachusetts. Curated by Marco Antonio Flores, the exhibition showcased the artist's return to his painting practice and included portraiture, landscape, and abstraction against the backdrop of an earthen floor and walls. The artist's hand-crafted brown space, located within the white walls of the museum, raised poignant questions around art, beauty, historical narratives, decolonization, and institutional access for queer people of color in the Americas.