The holiday season is fast approaching—find something for everyone on your gift list at the LACMA Store!
While the museum's indoor galleries remain temporarily closed, the LACMA Store in the Resnick Pavilion and on the Smidt Welcome Plaza will be open beginning Saturday, November 21, 12–5 pm. Stop by to pick up puzzles, masks, LACMA-logo sweatshirts and t-shirts, items inspired by Yositomo Nara and Alex Prager, and more! This Saturday also marks the end of Member Shopping Days (November 15–21) when LACMA Members receive 20% off select merchandise instead of their usual 10% off!
The plaza activation beginning this weekend will include the reopening of Ray's and C+M. Both return with a new menu and seasonal cocktails, with takeout and outdoor seating options available at reduced capacity. LACMA's park space and outdoor sculpture program—including Chris Burden's Urban Light, Michael Heizer's Levitated Mass, and Yoshitomo Nara's Miss Forest—remain accessible. Please note that beginning Friday, November 20, Urban Light will be closed to the public 10 pm–6 am daily, in accordance with Los Angeles County guidelines.
Enhanced health and safety protocols for restaurants and retail have been implemented in accordance with L.A. County and L.A. City guidelines. For more information about COVID-19 protocols for visiting the museum's outdoor campus, please visit lacma.org.
Holiday shopping is also available virtually—the LACMA Store online is always open and ready to welcome shoppers around the clock. Browse through our gift guide selections below!
The LACMA Store Gift Guide

John Baldessari Wrong Eraser
$6.95 | Member Price: $6.26
This supersized eraser is made to take care of big mistakes! Inspired by L.A. artist John Baldessari's 1967 painting Wrong, it is a perfect complement to our John Baldessari "I will not make any more boring art" pencils!
Claude Monet Nympheas Colored Pencil Kit
$15.95 | Member Price: $14.36
This colored pencil kit, complete with a sharpener, comes in a metal case which features an image of Claude Monet's Nympheas, 1897–98.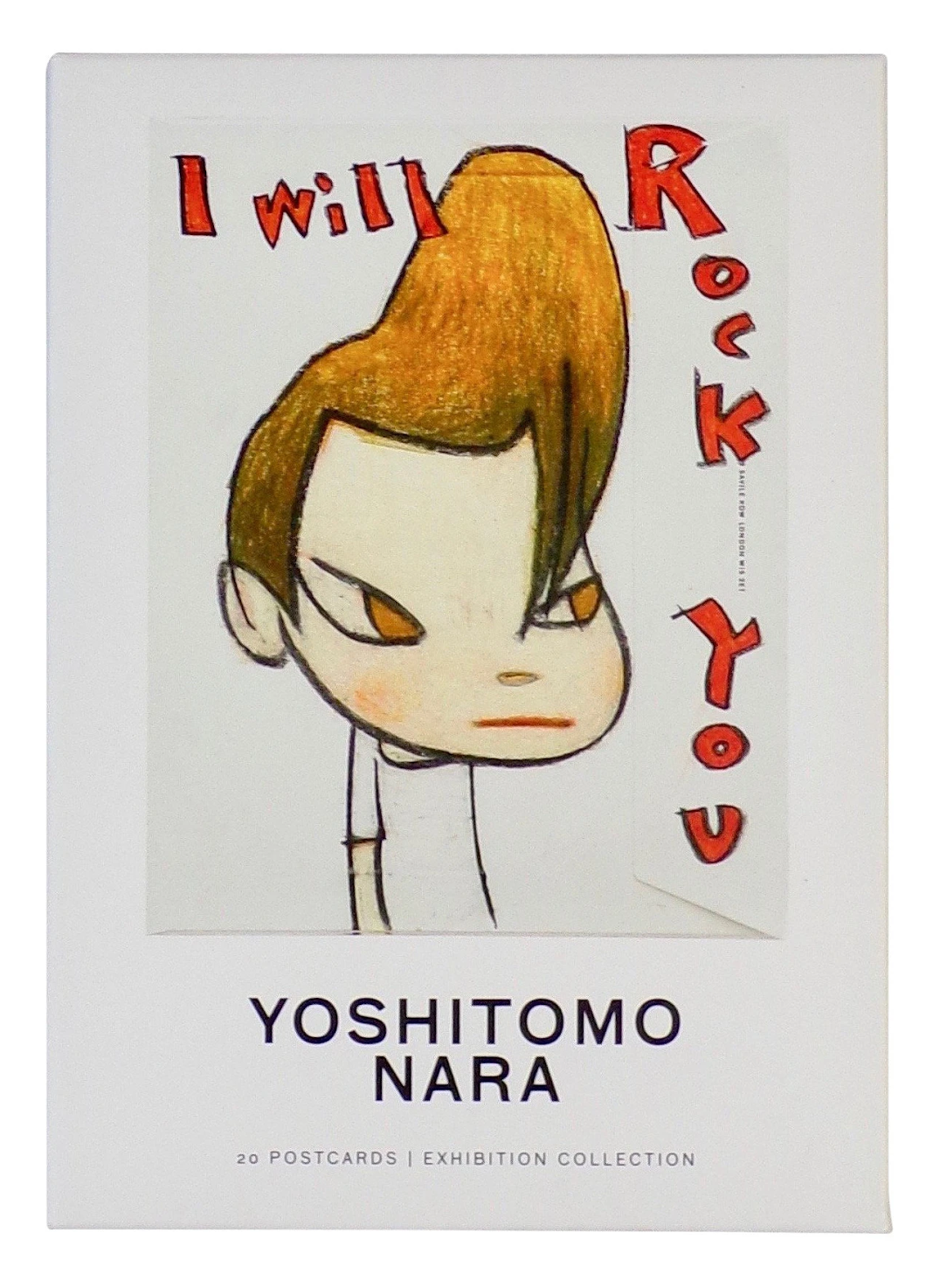 Yoshitomo Nara Postcard Folio
$19.95 | Member Price: $17.96
Published on the occasion of LACMA's exhibition Yoshitomo Nara, this folio features 20 postcards of work by the Japanese artist including I'm Sorry (2007), Love or Nuclear (2013), Schallplatten (2012), The Girl with the Knife in Her Hand (1991), and many more.
Antonio de Torres Virgin of Guadalupe Puzzle
$24.95 | Member Price: $22.46
This 1,000-piece puzzle is based on Mexican artist Antonio de Torres's painting Virgin of Guadalupe (Virgen de Guadalupe) (c. 1720) in LACMA's permanent collection.
Alex Prager Play The Wind Playing Cards
$25 | Member Price: $22.50
Each playing card in this deck debuts characters and details from Prager's recent body of work, Play The Wind.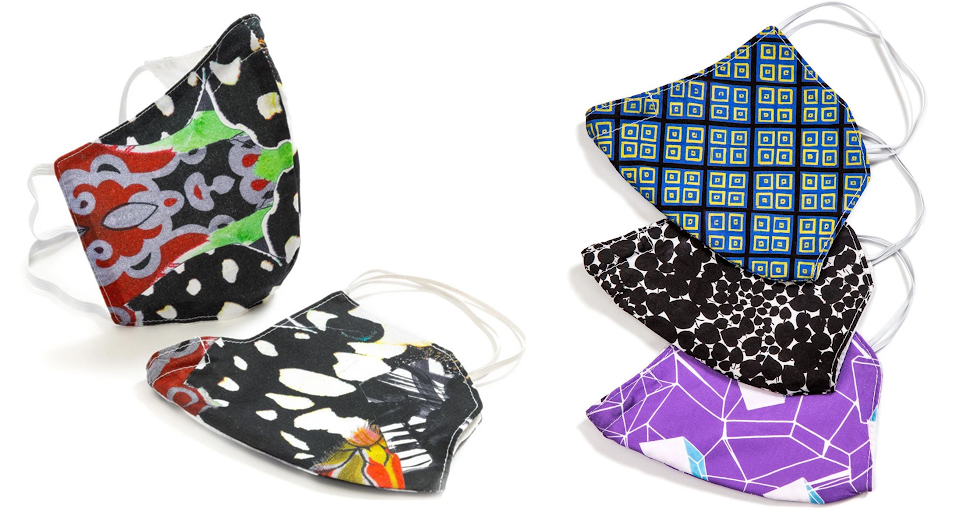 Shinique Smith and Elza Sunderland Masks
Shinique Smith—$28 | Member Price: $25.20
Elza Sunderland—$42 | Member Price: $37.80
The prints on these masks are titled Mending Mirrors from Shinique Smith, and Textile Design of Clustered Leaves (c. 1945), Untitled Textile Design of Diamonds (c. 1952), and Textile Design, Prisms (c. 1948) from Elza Sunderland.
Two layers of 100% cotton
Made in California
For personal use only—wash before using
Machine washable; wash and air dry between uses
Small size measurements: 5.5 inches from bottom to top, 4 inches from middle seam to cheek
Medium size measurements: 6 inches from bottom to top, 4.5 inches from middle seam to cheek
Adjustable nose
Elastic straps that go over your ears (also available with elastic straps for over the head)
Prints will fade slightly with repeated washing
Alexander Calder Los Angeles County Museum of Art Tote
$30 | Member Price: $27
This generously sized tote, with comfortable cotton webbing straps, reproduces Alexander Calder's print Los Angeles County Museum of Art, April 1, 1965, designed for LACMA's opening in 1965.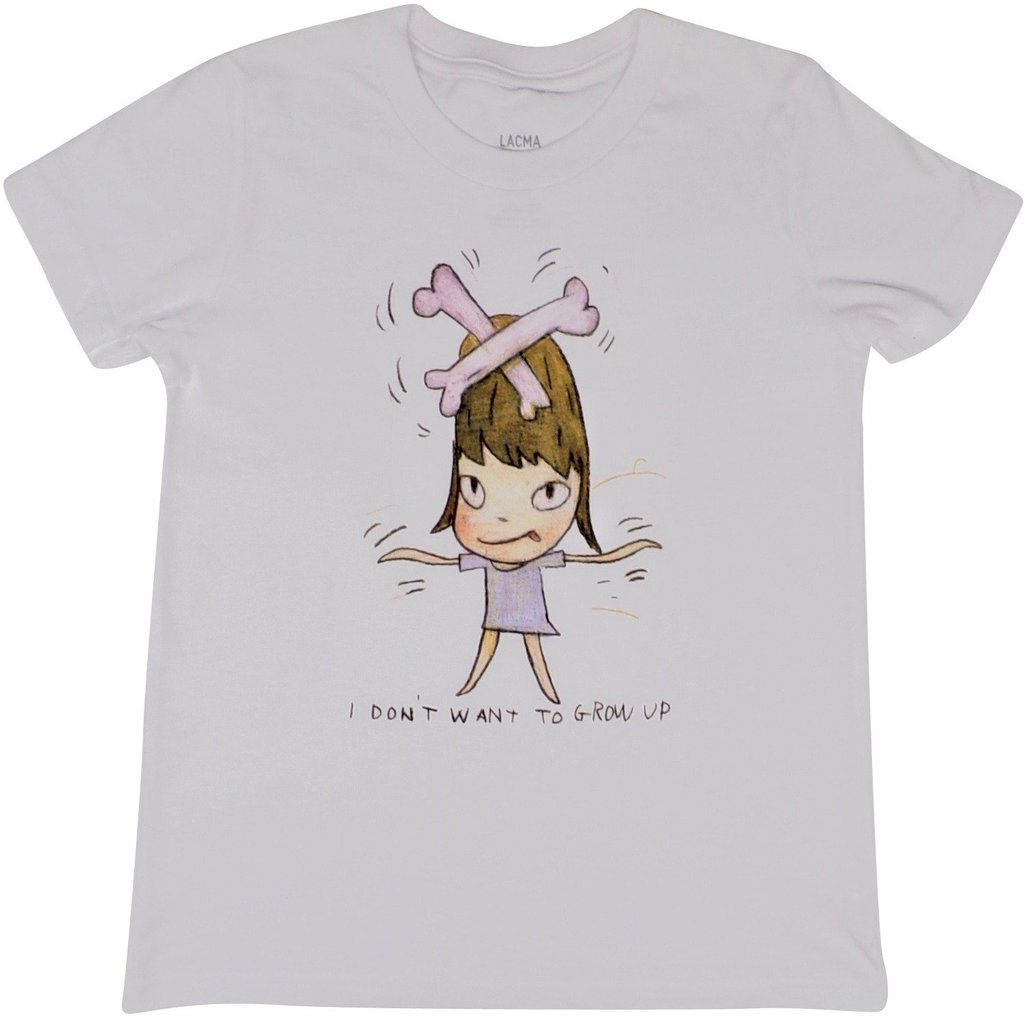 Yoshitomo Nara I Don't Want To Grow Up Youth T-shirt
$35 | Member Price: $31.50
This 100% cotton youth t-shirt, available exclusively at LACMA, features Yoshitomo Nara's artwork and was handpicked by the artist to accompany his LACMA retrospective. Available in youth sizes: 6–8, 10–12, 14–16, and 16–18.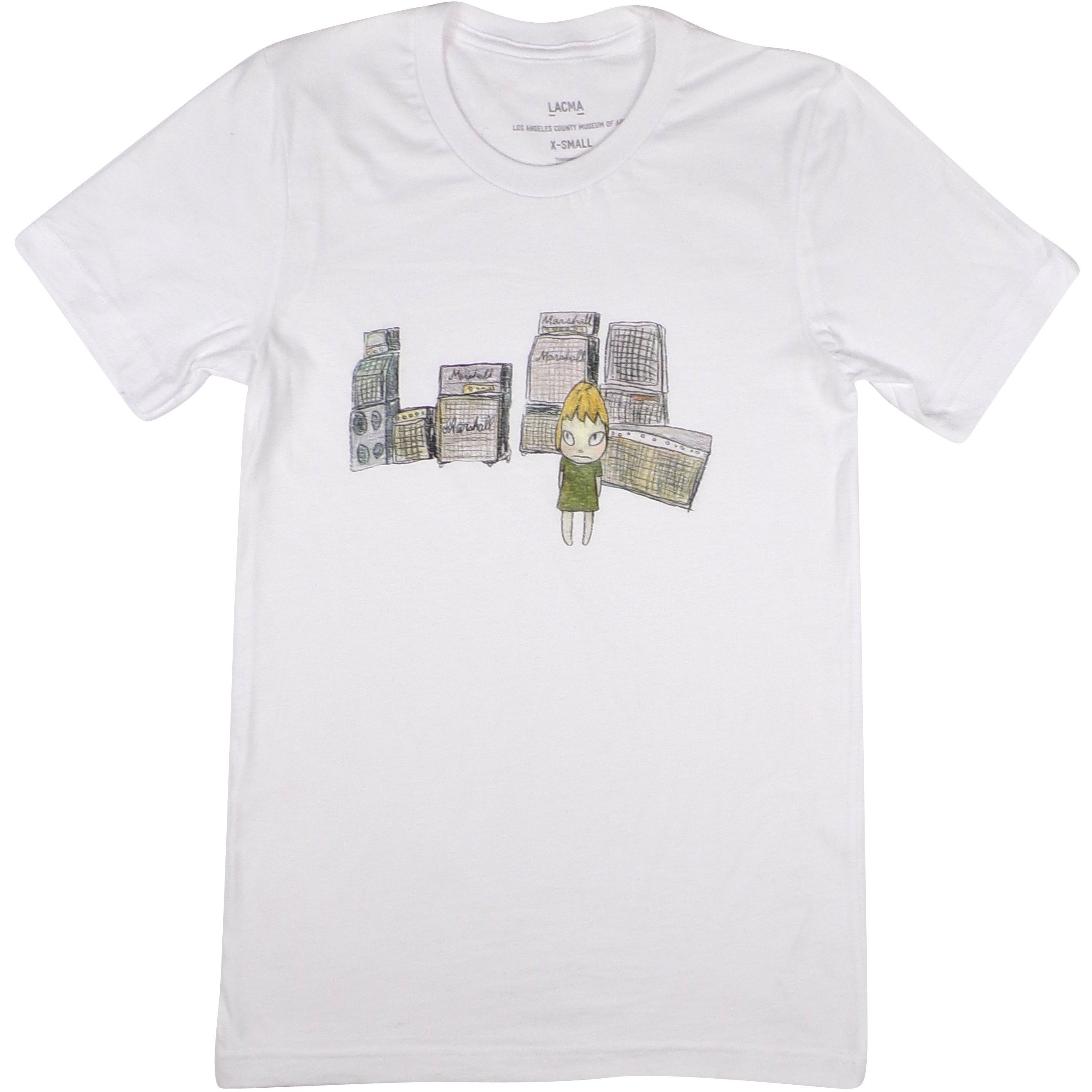 Yoshitomo Nara Marshall Amp T-shirt
$45 | Member Price: $40.50
A LACMA exclusive, this 100% cotton, unisex t-shirt features Yoshitomo Nara's artwork Marshall—handpicked by the artist to accompany his LACMA retrospective.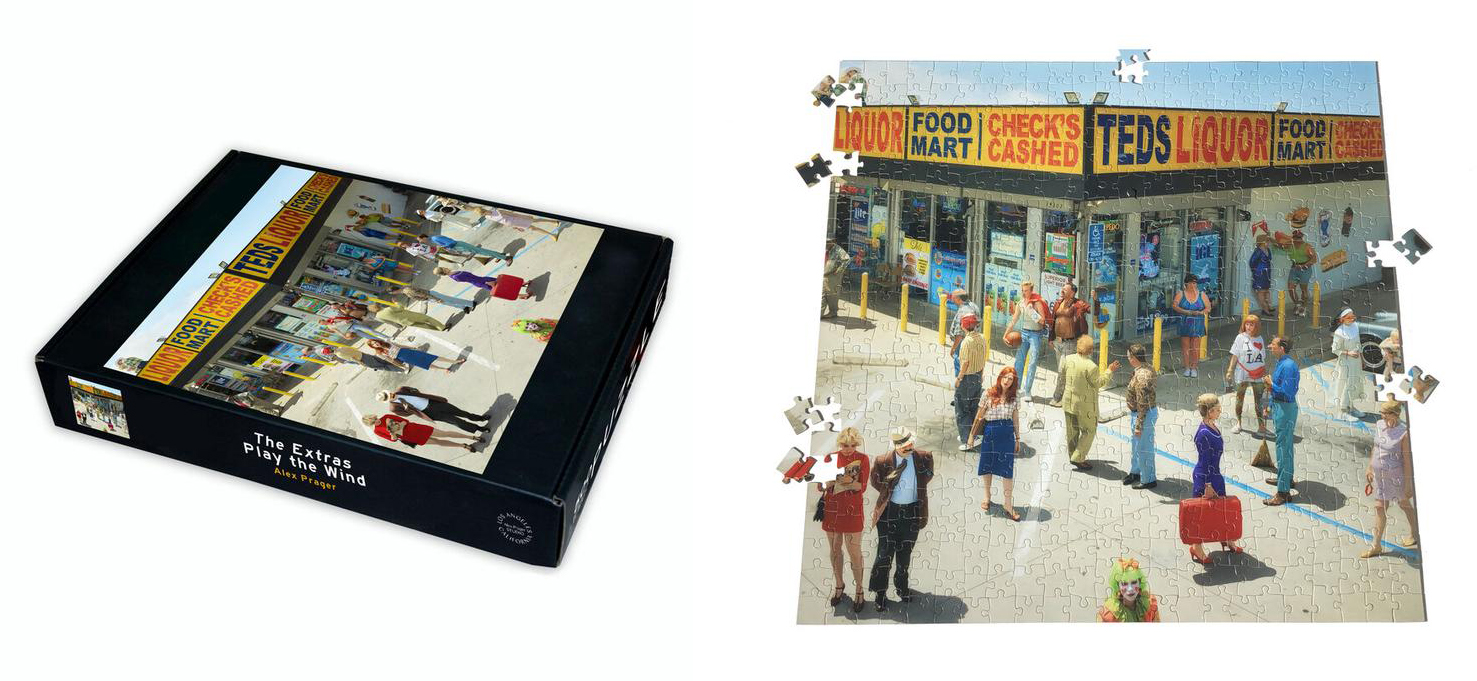 Alex Prager The Extras Puzzle
$75 | Member Price: $67.50
This 500-piece jigsaw puzzle features Alex Prager's The Extras (2019) from her recent body of work Play the Wind.
Shop these selects and many more at the LACMA Store online. Members enjoy a 10% discount on most purchases. Become a member today!