Last year, Mercedes Dorame, I.R. Bach, Glenn Kaino, Ruben Ochoa, and Ada Pinkston were asked to rethink monuments and to highlight local stories, but for the virtual space. As part of a new initiative—LACMA × Snapchat: Monumental Perspectives—these five artists were paired with technologists (or Snap Lens Creators) to create new monuments that offer more inclusive perspectives. After four months of close collaboration, we're excited to announce that the first collection of AR monuments can be experienced beginning today!


Here's a preview of the five monuments:
Mercedes Dorame's immersive portal links past, present, and future worlds by exploring what it means to exist as a Native inhabitant of contemporary Tovaangar (Los Angeles).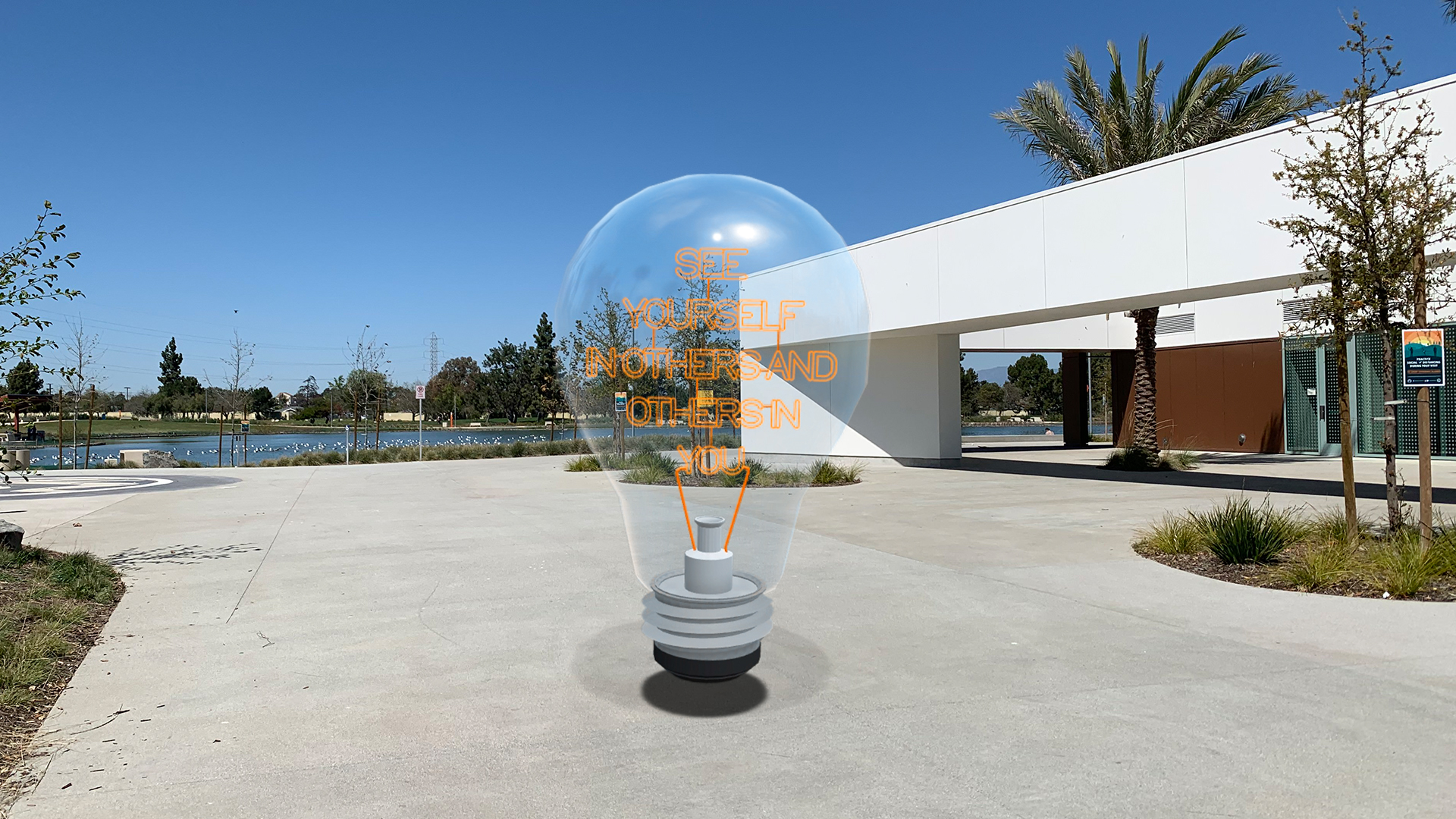 Through larger-than-life animations, a whimsical soundtrack, and a guiding basketball, I.R. Bach's Think Big crafts an experience designed to inspire self-reflection as you proceed through Magic Johnson Park.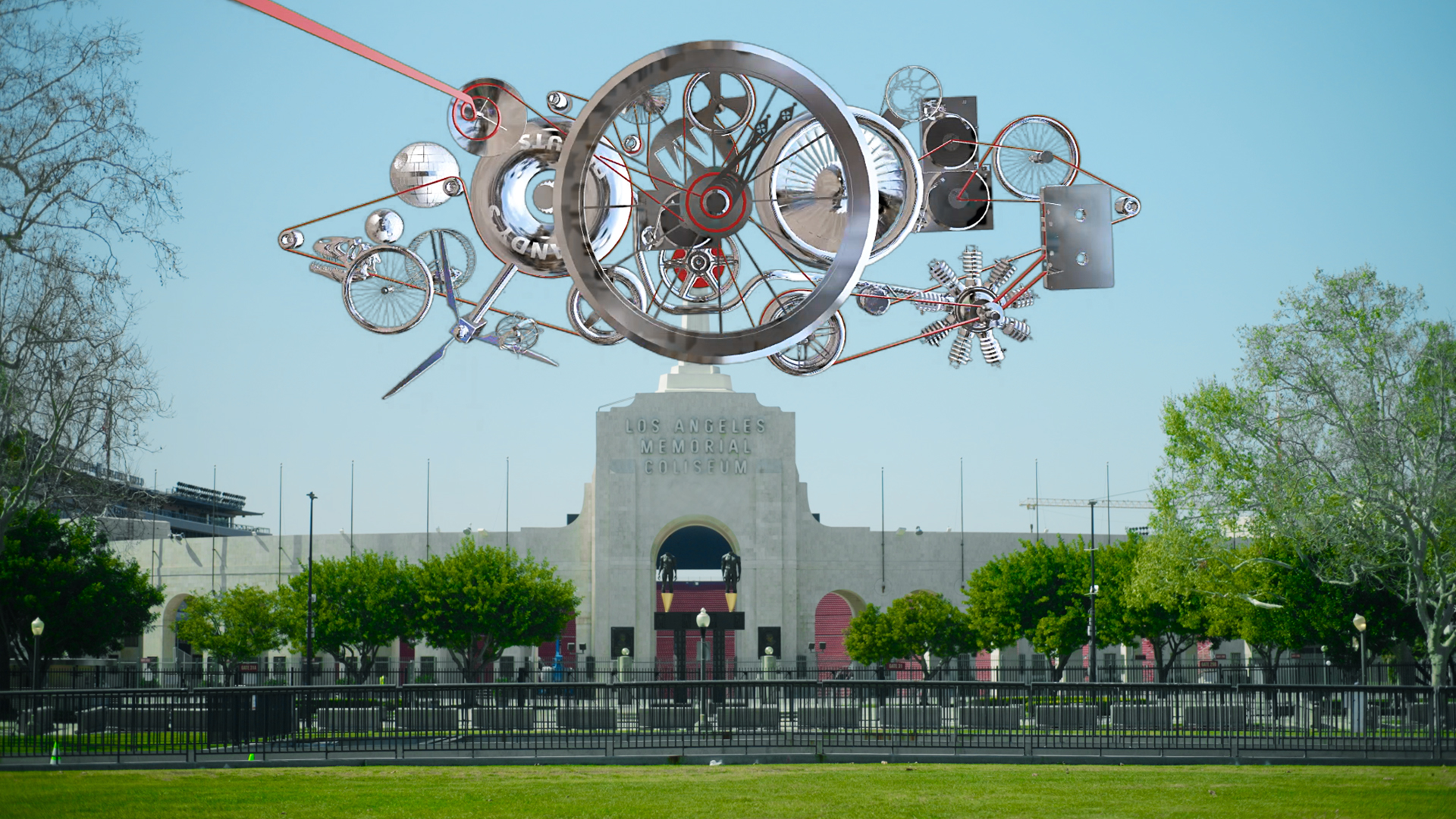 Glenn Kaino's No Finish Line centers on generational stories from the communities, businesses, and organizations along the 1932 L.A. Olympic marathon route, which started and ended at the Los Angeles Memorial Coliseum.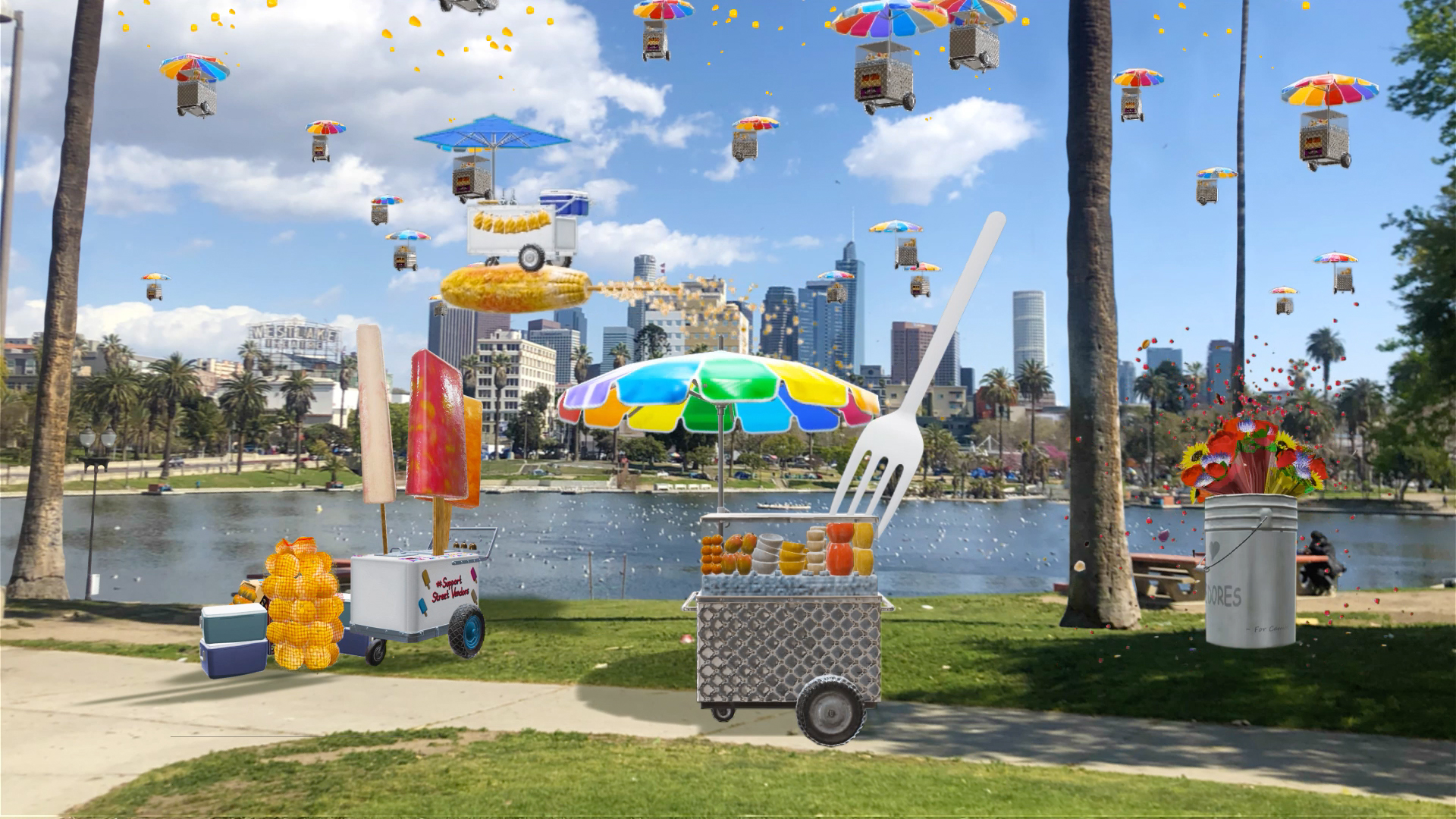 Referencing familiar forms of street vending, Ruben Ochoa's ¡Vendedores, Presente! serves as a multilingual resource for on-the-ground entrepreneurs and a call for advocacy.
 
Ada Pinkston's The Open Hand is Blessed is a memorial series that pays tribute to the voice and spiritual philosophy of Biddy Mason.
These monuments were designed to be experienced both in person at locations across Los Angeles through the Snapchat Camera or viewed anywhere around the world. If you're local to L.A., stop by LACMA, MacArthur Park, Earvin "Magic" Johnson Park, and Los Angeles Memorial Coliseum. Don't forget your masks and to continue following physical distancing measures! At each location look for a sign with a Snapcode to activate the lens and experience the monument on site. Each artist picked their locations for their historical and social significance. Additionally, those in the area can discover the virtual monuments easily by looking for their markers on the map in Snapchat, which will pinpoint their locations and more details about each work.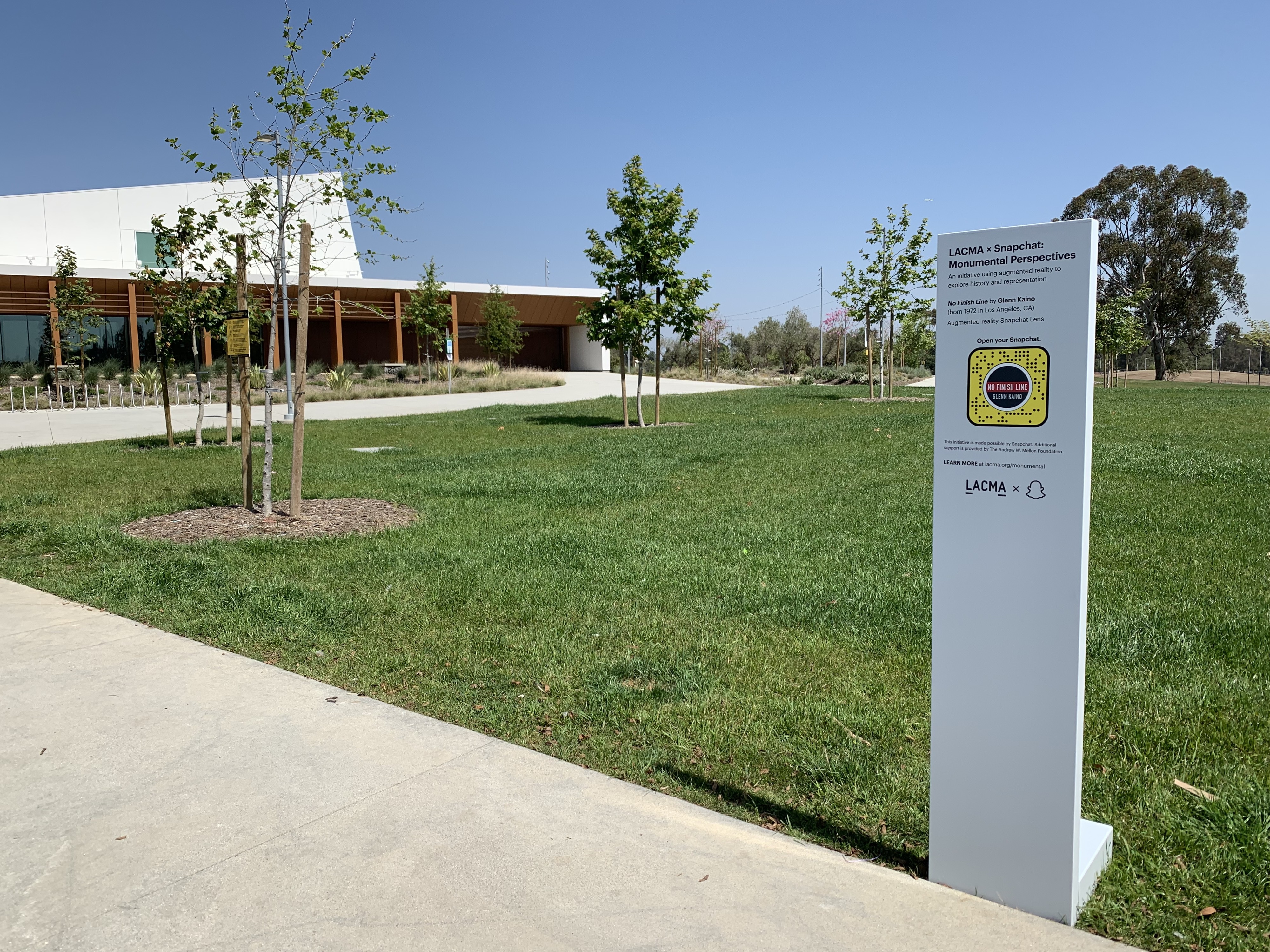 On April 18, the International Day for Monuments and Sites, join us on Zoom at 3 pm PT for a conversation with these five artists as they discuss their practice and creative process of making monuments using augmented reality. On April 20 at noon PT, thought leaders will discuss the future of monuments with an eye toward the ways in which artists can create bold and interactive virtual memorials. A robust schedule of programs related to each project will be presented in the weeks ahead, including podcasts, a docuseries, and art kits. Visit lacma.org or check out The Guide for a list of upcoming programs. 
Thank you to Snap Inc. and The Andrew W. Mellon Foundation for their support of Monumental Perspectives, a multiyear project committed to exploring history and representation across Los Angeles. To learn more about each monument and hear from each artist, visit lacma.org/monumental, and share your Monumental Perspectives experience on social media by tagging @lacma.