Humans and dogs have gone together for centuries. Hundreds of  centuries. (About 300—that's 30,000 years.) When those humans are artists, you know you are going to see some dog art! Who can resist?
Take a look at some of the incredible dogs of LACMA: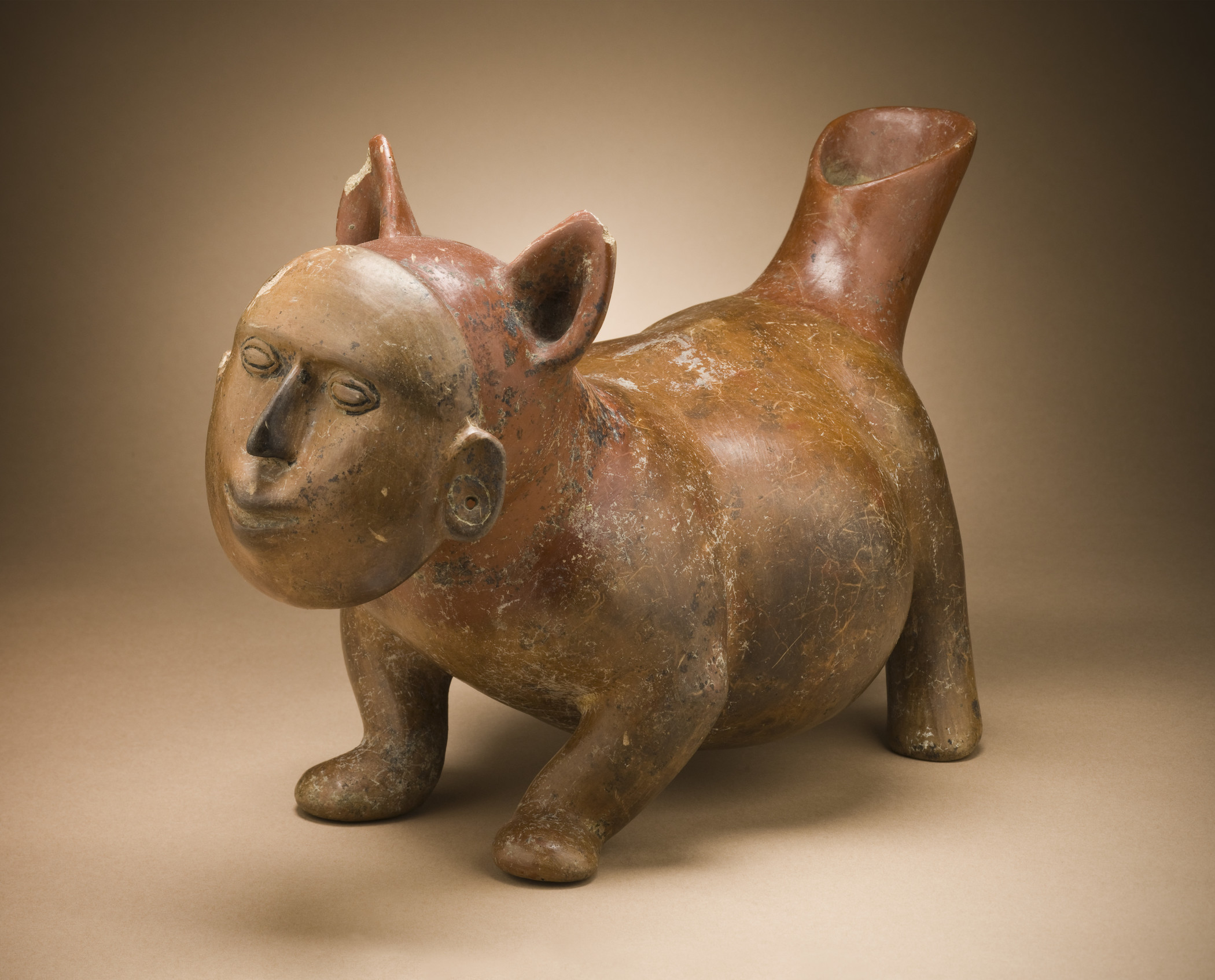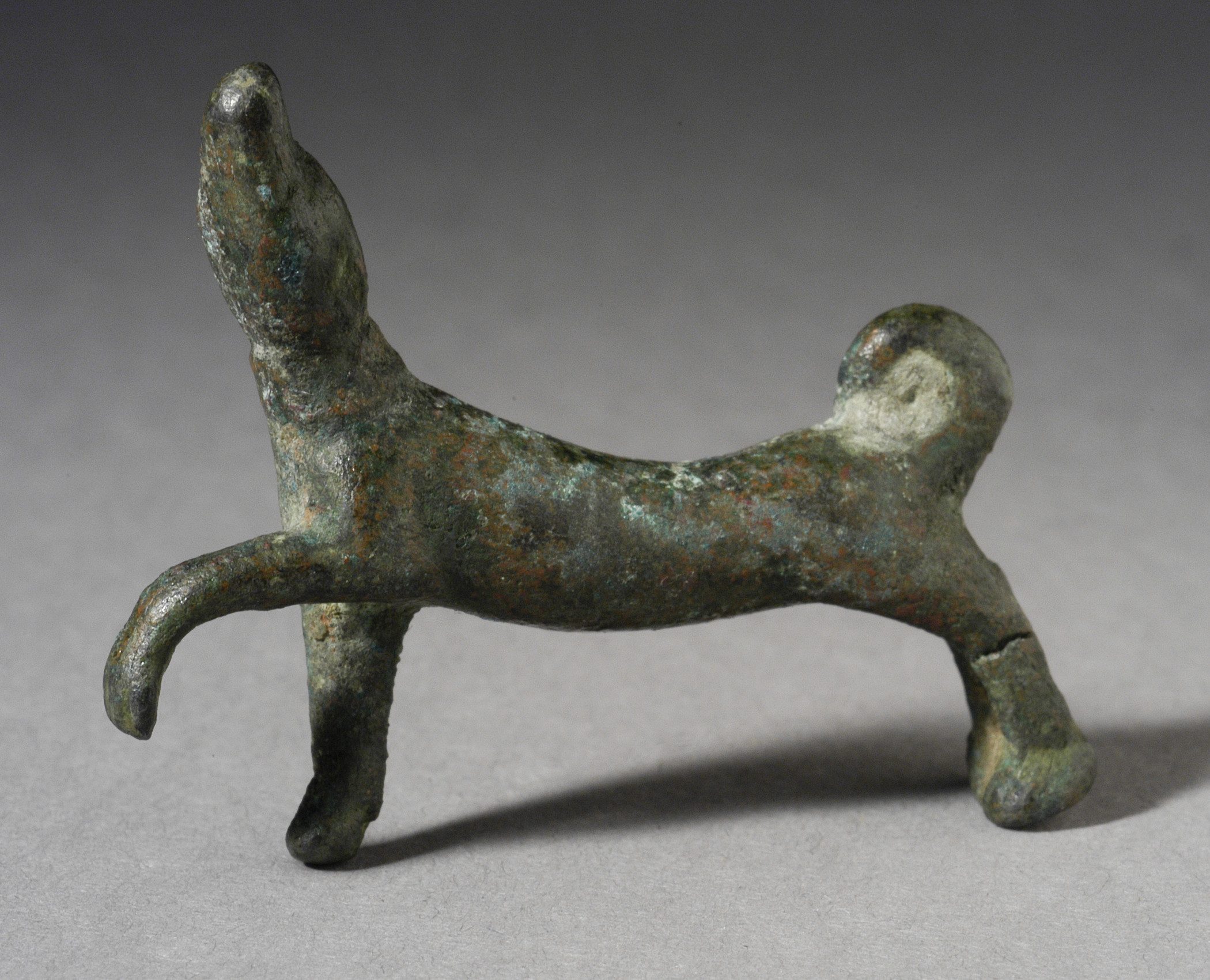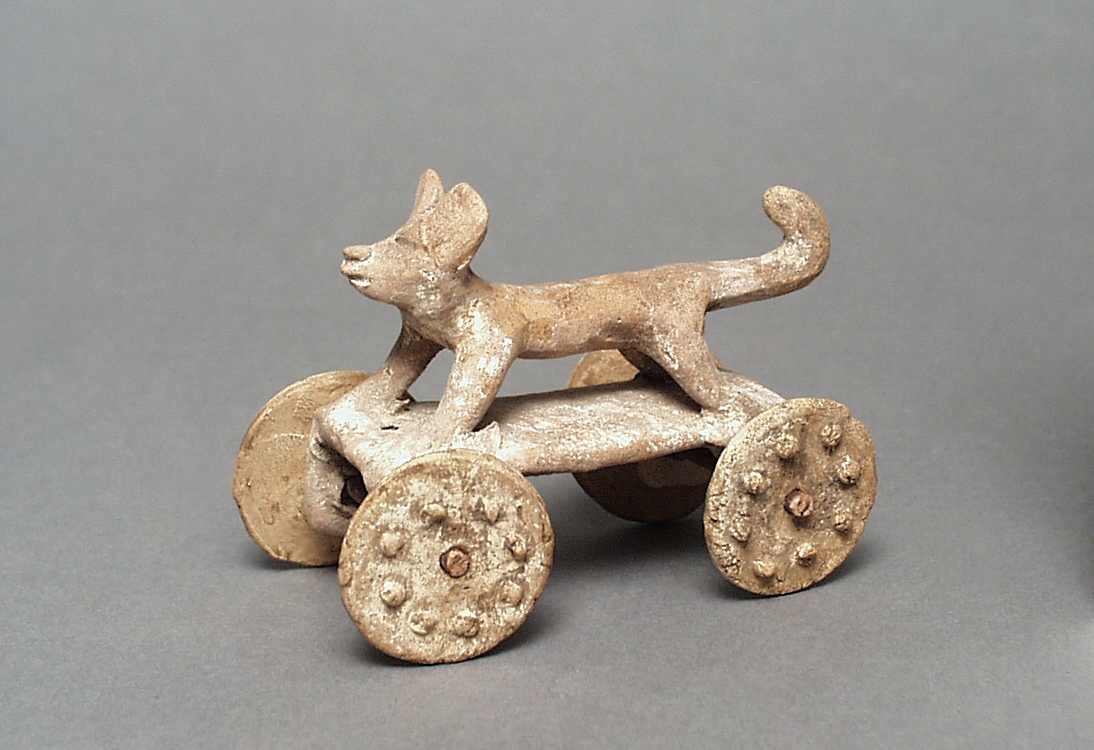 Each of these three ancient sculptures were made around 1,500 years ago. The dog wearing the human mask is a favorite around LACMA. These were found by archeologists in Mexico and Egypt. The masked dog and the dog on wheels are from Mexico and made of ceramic. The prancing dog is from Egypt and made of bronze. What do you think they were used for?
Don't forget the painted dogs of LACMA. These paintings were made in the last 100 years. The oldest one is Tea, a very large painting by Henri Matisse. He shows a lovely moment in the garden, complete with the cat and the dog.
Morris Graves painted a lot of animals. Here he shows a dog sitting. Good dog!
Can you find the dog in Helen Frankenthaler's Winter Hunt? I'll give you a hint: It's black.
To get a better view, you can actually see Winter Hunt by Helen Frankenthaler and Tea by Henri Matisse in person, when you visit LACMA. Both are on view in the new Modern Art Galleries on the third floor of the BCAM building. 
Maybe you want to paint your dog. The hardest part is getting him or her to pose for you. My dog won't sit still long enough for me to paint her, so I take a lot of photos of her until I get a really good one.  
Start by making a simple sketch. You don't have to draw many details in at this point.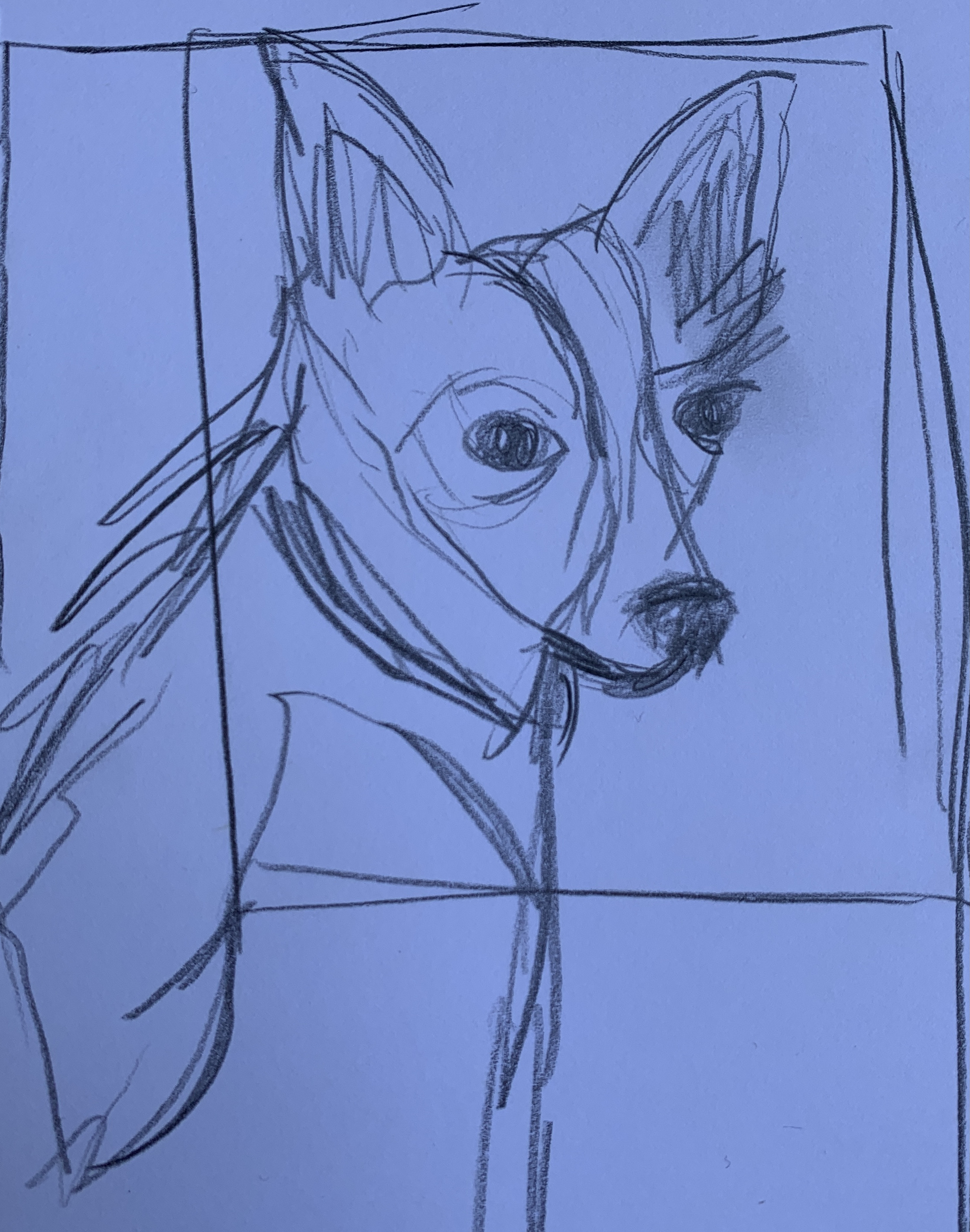 Next figure out the colors you are going to use and lightly paint them in. Try to cover most or all of the white paper showing within the sketch. 
Use more paint and look for shadows and lights to put in to make your dog look more three dimensional. Paint the details last. You might need thin brushes or markers to do this.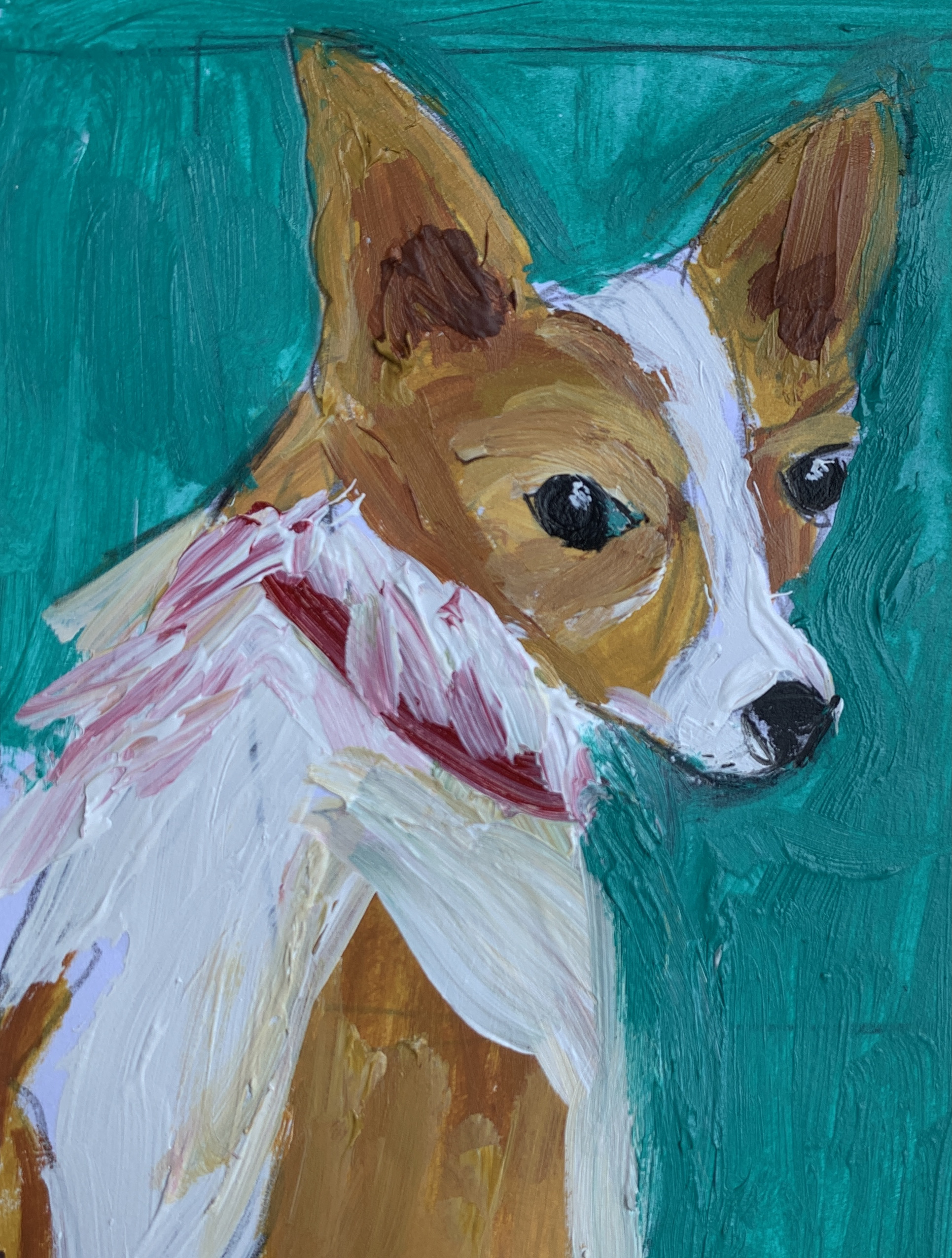 Take a break and look at your work from a distance. It's easier to see the whole picture from across the room. Your eyes will tell you what parts you like in the painting and also if you need to change or work on any other parts. 
Painting is fun, but it's hard work. Put your painting in a place where you can see it easily. Live with it. You might have to finish it tomorrow. Or you might think it's done when all of a sudden you figure out what you can do to it to make it better. One time I walked by one of my paintings, glanced at it and click—the puzzle was unlocked. I knew what to do and started painting even though I was wearing pajamas and it was past my bedtime.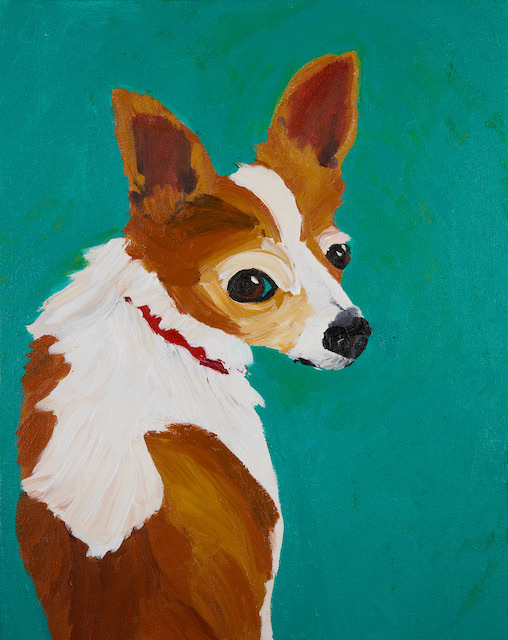 I spent a lot more time on my painting, and you can see my portrait of Lucy above. 
If you paint your dog and post it online, make sure to tag it @lacma. I would love to see your work!