For the 18th iteration of the Garage Exchange series, the MAK Center for Art and Architecture in collaboration with LACMA's Art + Technology Lab will be presenting new work by Aleksandra Domanović and Jen Liu. As the world emerges from the COVID-19 pandemic and recent political and environmental upheavals, Liu and Domanović examine parallels between viral transmission and closed systems of information. This exhibition is the culmination of an ongoing conversation and convergence of ideas in their practices on circularity in material forms. 
In the case of Aleksandra Domanović, wood bases have been hand-turned to deduce shape, supporting rotating LED fan displays videos: Data and lines of research float on the surface of movement. Within the same body of work, Domanović's recent Worldometers were named after a website that aggregates live tickers for various real-time statistics, exploring the tension between data input and perception when grappling with the vast scale of human mortality represented in recent COVID-19 statistics. They transformed the data into something between an image and an object, demonstrating the tenuousness by which death becomes data. Domanović will be showing a variation on these works, with newly built bases and data videos responding to developments since then, as well as the potentialities arising from site and context.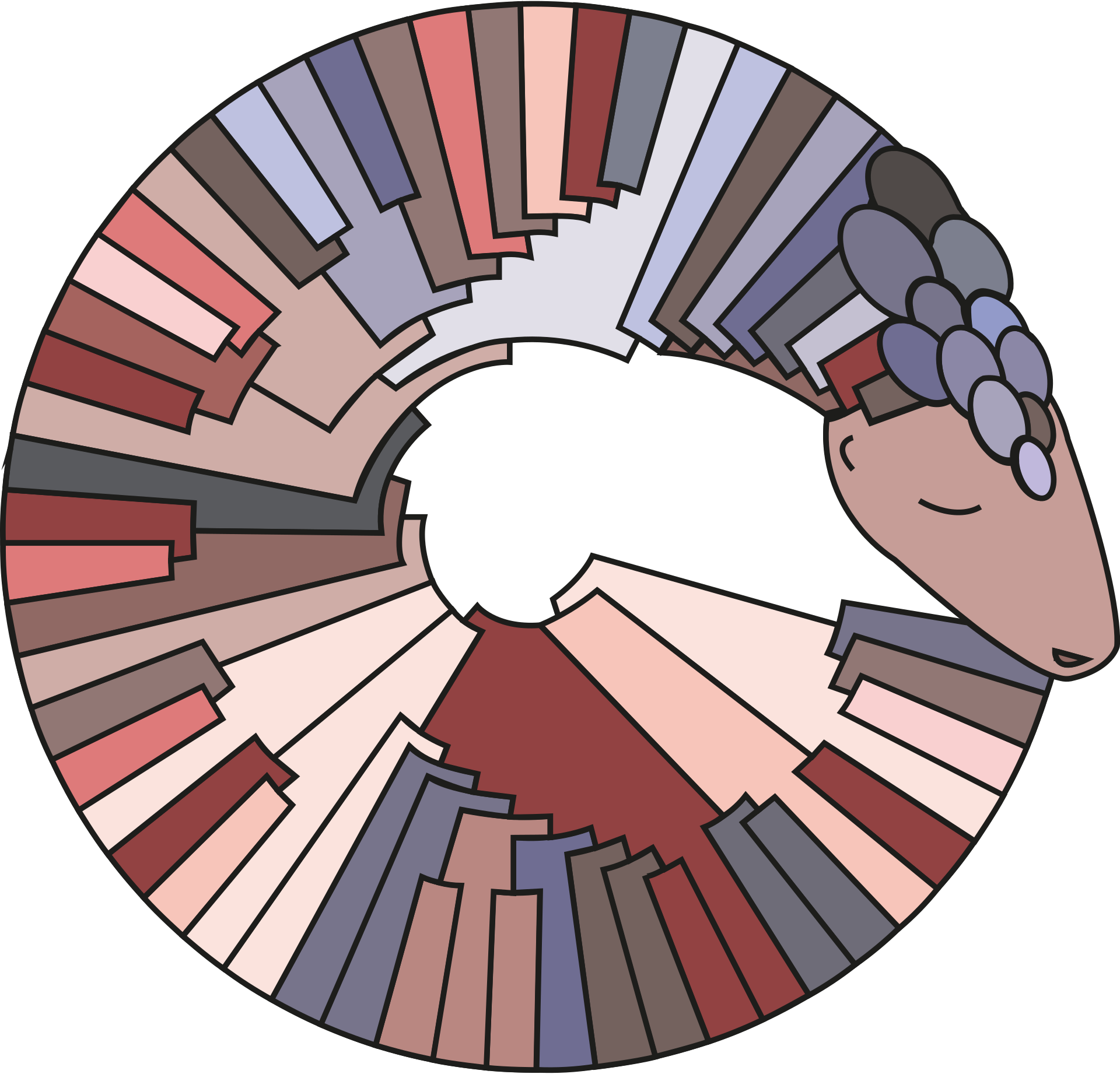 In Pink Slime Caesar Shift: Electropore (2021), Jen Liu continues to explore how insurrectionist ideas might be transmitted and received, using genetic engineering as a narrative vehicle to look at how industrial labor, global environmental racism, and myths of techno-optimism work in tandem. In this piece, Black and Asian womxn form an electrical closed loop: Their bodies are used to generate electricity, while they also consume it (with multiple cheap gadgets). What each performer does affects the others, but each is also deeply isolated, and the whole system operates in an infinite loop. This work responds to Fred Ho and Ann T. Green's Warrior Sisters (2000), a jazz opera full of hope about feminist Black and Asian coalition in a speculative sci-fi realm. Electropore "electroshocks" Warrior Sisters' original musical score while asking: What might a real shared base of future coalition be, if not the biopolitics of digital exploitation?
Garage Exchange: Aleksandra Domanović and Jen Liu will be on view from October 21, 2021–January 9, 2022, at the Mackey Apartments Garage Top Gallery. An artist talk and opening reception will take place on Thursday, October 21, from 6–8 pm.
About the Artists 
Aleksandra Domanović (b. 1981) lives in Berlin. She has had major solo exhibitions at Galleria d'Arte Moderna, Milan (2019); MoCA Cleveland (2018); Bundeskunsthalle, Bonn (2017); Henry Moore Institute, Leeds (2017); Museum Boijmans Van Beuningen, Rotterdam (2016); Oakville Galleries, Canada (2016); the Gallery of Modern Art, Glasgow (2014); and Kunsthalle Basel (2012). Her work has been included in numerous international biennials including the VAC Foundation exhibition at the 58th Venice Biennale (2019); the Belgrade Biennial (2018); Manifesta 11, Zurich (2016); the New Museum Triennial (2015); and the Shanghai Biennale (2014). In 2018, she was awarded the 5th Arnaldo Pomodoro Sculpture Prize, Milan. Upcoming projects include the 58th Belgrade Biennial, 14th Baltic Triennial, and 34th Biennale of Graphic Arts in Ljubljana.
Jen Liu (b. 1976) is a New York-based artist working with themes of labor biopolitics in Asia, engineered mutation, and re-motivating archival objects.  She has received the Creative Capital Grant, LACMA Art + Technology grant, the Guggenheim Fellowship, NYSCA/NYFA grant and a Pollock Krasner. She has presented work at MoMA, the Whitney Museum, and the New Museum, New York; the Royal Academy and ICA in London; Kunsthaus Zurich; Kunsthalle Wien; KW and multiple iterations of Berlinale Forum Expanded, Berlin; the Aspen Museum of Art; Henry Art Gallery, Seattle; and the Contemporary Art Museum St Louis; and has presented multiform installations for the 2014 Shanghai Biennale and the 2019 Singapore Biennial, among others. 
About Garage Exchange
Garage Exchange seeks to foster relationships, conversations and collaborations in the arts between Los Angeles and Austria. In order to expand the cultural exchange at the core of the Artists and Architects-in-Residence program, The Austrian Federal Chancellery, and the MAK Center invite Austrian and Vienna-based alumni residents to collaborate with L.A. artists and architects of their choosing at the Garage Top at the Mackey Apartments for the Garage Exchange Vienna–Los Angeles exhibition series. 
This exhibition series is made possible by The Austrian Federal Chancellery and Art + Technology Lab at LACMA. 
---
The Art + Technology Lab is presented by

The Art + Technology Lab is made possible by Snap Inc. Additional support is provided by SpaceX and Google.
The Lab is part of The Hyundai Project: Art + Technology at LACMA, a joint initiative exploring the convergence of art and technology.
Seed funding for the development of the Art + Technology Lab was provided by the Los Angeles County Quality and Productivity Commission through the Productivity Investment Fund and LACMA Trustee David Bohnett.