For part six of NFTs and the Museum, the Art + Technology Lab introduces ECHOES. Continuing its practice of fostering artist experimentation and innovation at LACMA, the Lab has teamed up with EPOCH, UNCOPIED, and a selection of artists in its program to create a virtual exhibition that will be minted as an edition of non-fungible tokens on the Algorand blockchain. ECHOES is part of a larger umbrella of efforts the Lab is pursuing to explore use cases for blockchain technology at the museum. A related initiative involving the certification of a small number of objects from LACMA's permanent collection on Algorand's blockchain will follow. Please note: these images are artistic creations inspired by the David Geffen Galleries currently under construction, and do not represent or reflect the actual construction site or renderings of the building project.
It seems like it's been ages since NFTs made their splash in the art world's corner of the universe. In the past year, rapid advancements have occurred at a dizzying pace. Many artists, including Art + Technology Lab grant recipients, have started incorporating NFTs in their practice. At LACMA, numerous conversations about the application of NFTs and blockchain technology to museum work have also been underway, and we are featuring the output of these experiments and conversations in this blog series. With the Algorand Foundation's support, the Lab is now putting this discourse into practice, undertaking a pilot project that provides practical experience with NFTs and Algorand's low-carbon pure proof-of-stake (PPoS) blockchain.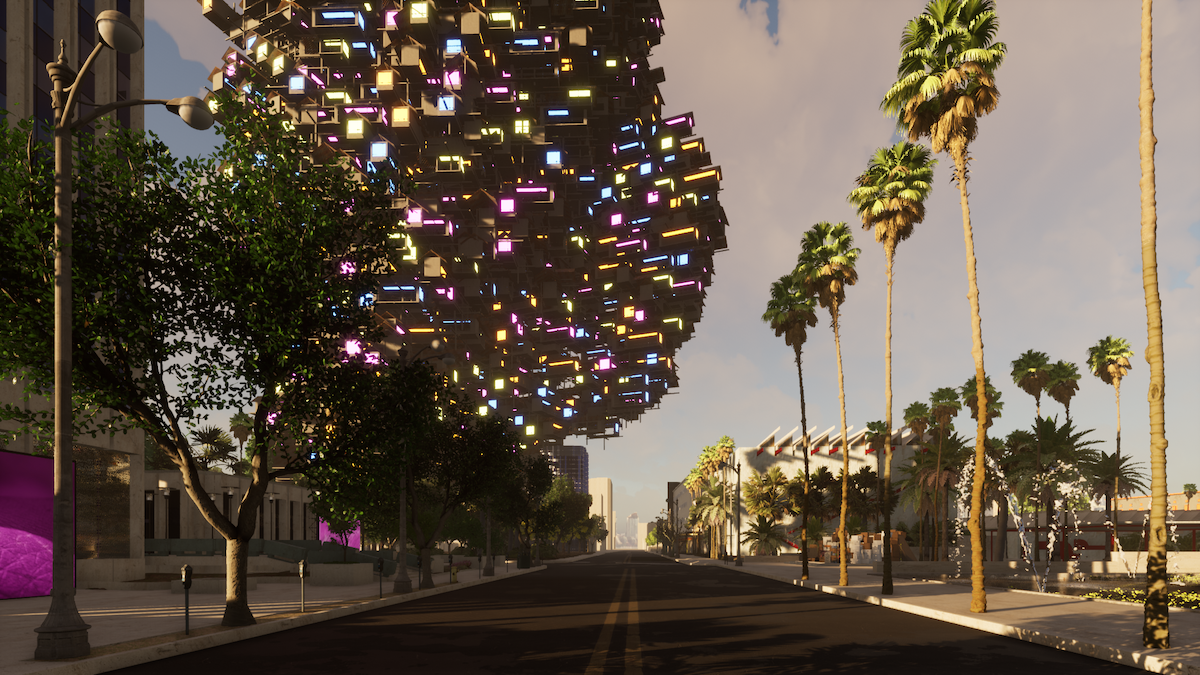 "We're very excited to collaborate with LACMA, the largest art museum in the western United States," said Addie Wagenknecht, Head of Global Ecosystems and Technical Operations, Algorand Foundation. "Artists and art audiences are now embracing NFTs at such a rate that it demands museums to start engaging with this emerging technology. LACMA has a history of supporting art and technology, dating back to the original Art and Technology program in the late 1960s, which paired artists with technology companies in Southern California. We see our collaboration as an opportunity to showcase how blockchain technology can drive innovation in art and culture. Supporting LACMA represents an opportunity for them to engage and reach a new audience of digital natives, kick-start digital fundraising, and establish an open-source model for museum experimentation on Algorand."
About the ECHOES Virtual Exhibition and NFT
ECHOES is an experimental collaboration between EPOCH and LACMA's Art + Technology Lab featuring present and past Art + Tech Lab grant recipients, organized by artist and EPOCH creator Peter Wu+. The exhibition's virtual landscape, an artistic digital creation, is inspired by the construction site of LACMA's east campus, where the forthcoming building for the permanent collection is slated to debut, as well as neighboring locales around Wilshire Boulevard in Los Angeles. Please note: these images are artistic creations inspired by the David Geffen Galleries currently under construction, and do not represent or reflect the actual construction site or renderings of the building project.
Participating artists include: American Artist; Lukas Avendaño, EYIBRA (Abraham Brody), NNUX (Ana Lopez), and Oswaldo Erreve; Jacqueline Kiyomi Gork and Rhett LaRue; Lawerence Lek; Jen Liu; Ronald Rael and Virginia San Fratello; and Sarah Rara.
View the ECHOES virtual exhibition here.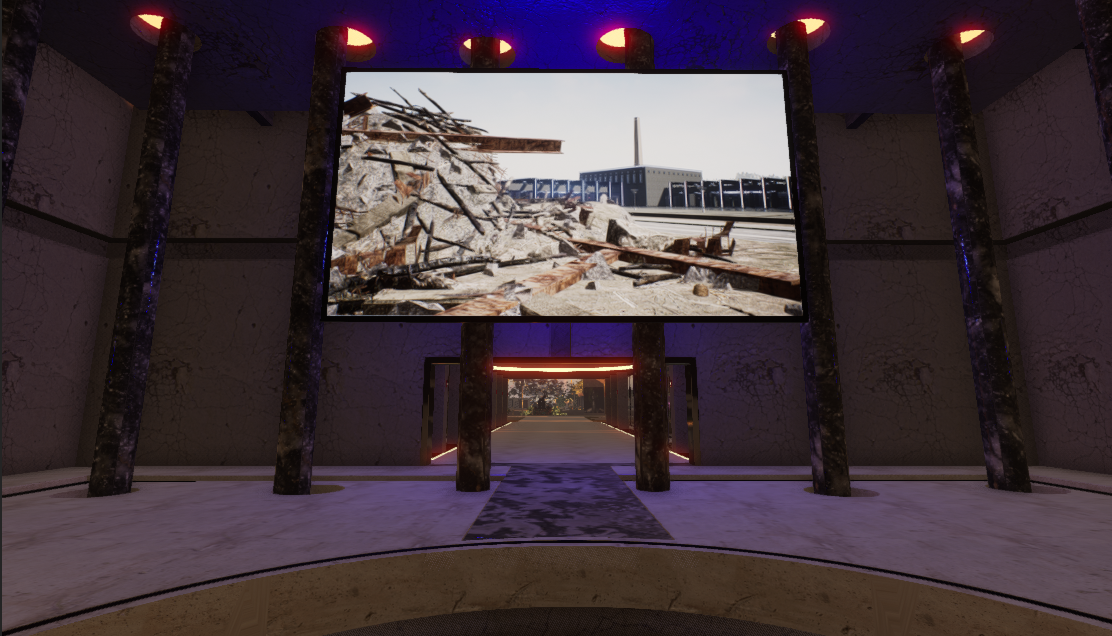 Featured earlier in this series, EPOCH's unique approach to curation and smart contracts and its equitable profit-sharing model demonstrate how artist-run enterprises can leverage emerging technology to create new paradigms for digital engagement at the museum. The entire virtual exhibition, including the artworks by the participants, will be released as a single NFT, with profits and royalties split between participating parties.
The ECHOES NFT is scheduled to launch February 15 on EPOCH's website. It will be released in an edition of five with an artist proof going to each participating artist and EPOCH. Sales proceeds will be split among the participating artists and EPOCH, and a portion will help fund future Art + Technology Lab artist grants. UNCOPIED, a digital authentication system for artworks (also featured previously in this series), is providing secure certificates of authenticity backed by a contractual agreement and substantial metadata. 
Coming Soon: Other Use Cases
At the museum, ECHOES has served as a springboard for other use cases of blockchain technology that would demonstrate the benefits of its security, transparency, and scalability. Details on how LACMA is working with UNCOPIED and Algorand to register collection objects on the blockchain are forthcoming.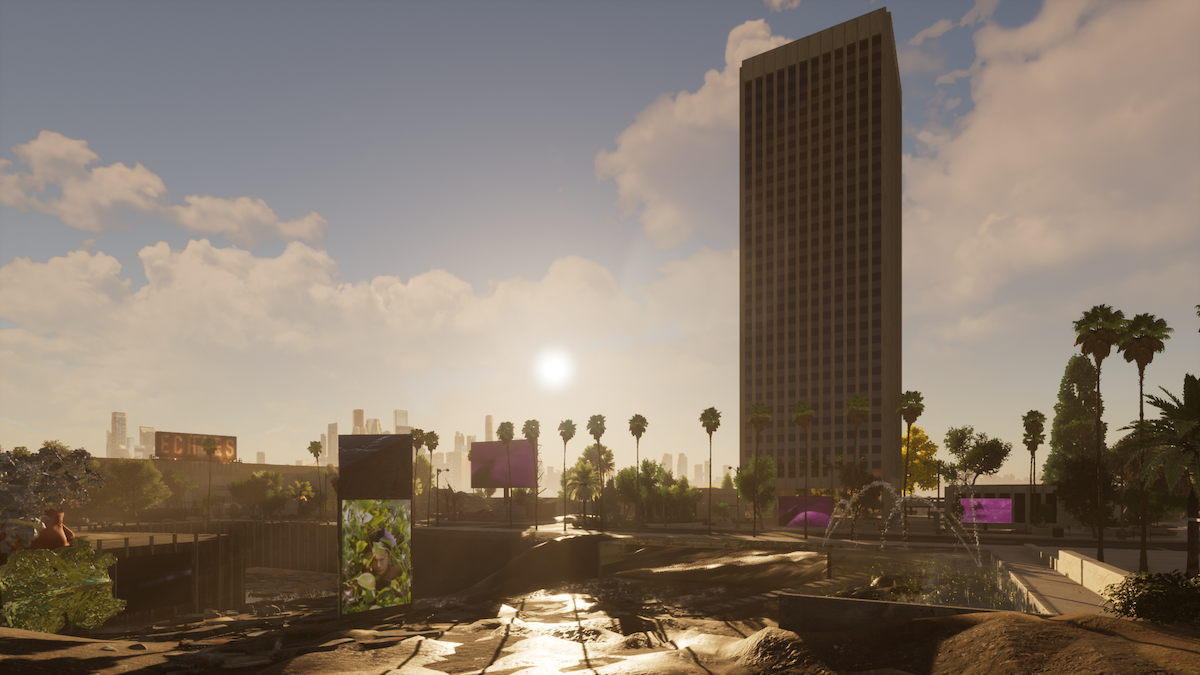 About the Art + Technology Lab
While museums are measured in their response, artists are often the first to try out new digital tools. Driven by their passion and autonomy, they are able to quickly experiment with and iterate on technological concepts. LACMA's Art + Technology Lab supports artist projects that engage with emerging technologies. Buttressed by the talent and expertise of an advisory board composed of leading corporate and academic innovators, it provides a bridge between the artist and institution where ideas are exchanged and experimentation flourishes. It is risk tolerant and affords the museum a research and development platform where findings from artist experiments can be refined and brought to an institutional scale. With the help of artists, it serves as a proving ground for new technologies in the museum. 
About EPOCH
Founded in 2020, EPOCH is an artist-run virtual experiment that functions as an inclusive community-building platform inviting established and emerging artists working in both digital and analog mediums to participate. Being primarily artist-centric, EPOCH has established itself as a virtual destination that challenges the status quo with its critical and innovative approach to curation and exhibition building.
About UNCOPIED
UNCOPIED was founded by visionary entrepreneur Elian Carsenat. An authentication system for artworks, UNCOPIED reinvents the chirograph (a technology used in the 20th century to secure commercial contracts in Northern Europe) and uses QR codes and blockchain technology to make it practical again. UNCOPIED combines chirographic security and AI (reverse image search) to secure both physical and digital artworks and NFTs. Elian previously started NamSor, a profitable AI company providing sociolinguistics as a service, in 2012. He also invented the onomastic mille-feuille, a colorful representation of bio-cultural diversity among social groups. One such artwork, Chinese sea, made in collaboration with Dario Rodighiero (MIT Comparative Media Studies/Writing / metaLAB (at) Harvard), Eveline Wandl-Vogt (Ars Electronica Research Institute Garden of … Knowledge for Humanity / Austrian Academy of Sciences), represents a cartography of COVID-19 research. It was featured at Ars Electronica Center, Linz (2020 and 2021). 
ECHOES is generously funded by the Algorand Foundation.
---
The Art + Technology Lab is presented by

The Art + Technology Lab is made possible by Snap Inc. Additional support is provided by SpaceX and Google.
The Lab is part of The Hyundai Project: Art + Technology at LACMA, a joint initiative exploring the convergence of art and technology.
Seed funding for the development of the Art + Technology Lab was provided by the Los Angeles County Quality and Productivity Commission through the Productivity Investment Fund and LACMA Trustee David Bohnett.