We are excited to announce that seven of the artworks now on view in the exhibition Legacies of Exchange: Chinese Contemporary Art from the Yuz Foundation have been donated to LACMA by Budi Tek, art collector and founder of the Yuz Museum in Shanghai, China. The exhibition, drawn from the Yuz Museum's esteemed collection of contemporary art, brings together works that spotlight encounters, exchanges, and collisions between China and the West, and is part of LACMA's ongoing partnership with the museum, a joint effort to create collaborative exhibitions and to provide both museums with greater access to a more diverse collection of artworks. 
Legacies of Exchange explores the influence of China's rich history of material, intellectual, and cultural exchange on contemporary Chinese art, in the midst of a swiftly globalizing contemporary art world: the first section of the exhibition focuses on re-creations and re-interpretations of historical European paintings by contemporary Chinese artists, and the second section presents works related to branding and advertisement, mostly of Western companies with a presence in China. You can explore some highlights from the exhibition here.
The new acquisitions gifted to LACMA from the exhibition are Qiu Anxiong's The Doubter (2010); Shi Jinsong's Blade No. 1 (2003), Blade No. 2 (2003), and Blade No. 3 (2003); Zhou Tiehai's Venus and Cupid (2006); Ai Weiwei's Circle of Animals/Zodiac Heads (2011); and Yu Youhan's Mao in New York (1995).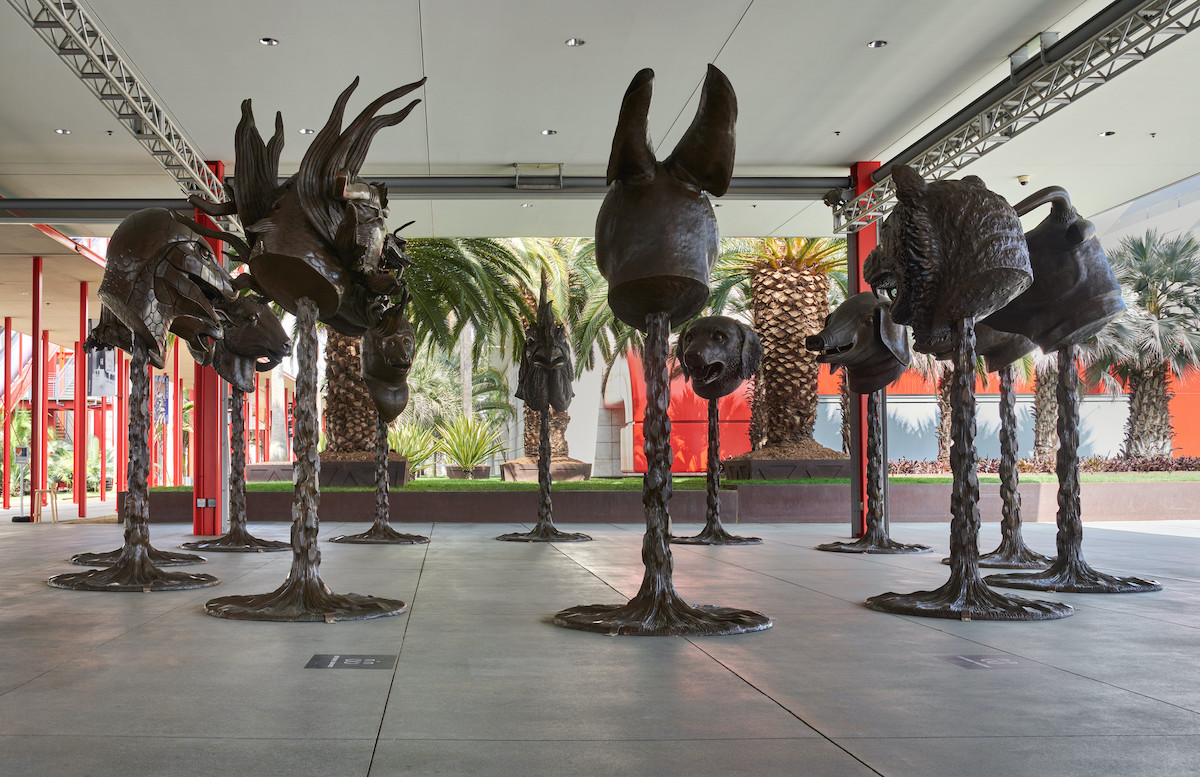 Circle of Animals/Zodiac Heads will also remain on view at LACMA, outdoors on the Zev Yaroslavsky Plaza, beyond the closing date of the exhibition. The sculpture was originally displayed nearby on the Smidt Welcome Plaza in 2011 and again in 2021, and underwent a preparatory conservation prior to being installed there, with funds partly provided by the Long Family Foundation and the 2021 Collectors Committee.
The work is made up of 12 monumental bronze animal heads based off of sculptures that once adorned the Haiyantang water clock fountain in Yuanmingyuan (Old Summer Palace), located just outside Beijing. The original sculptures, designed by European Jesuits and cast around 1750, were looted by English and French troops who took part in the destruction of Yuanmingyuan in 1860, during the Second Opium War. Ai Weiwei's work comprises a monumental commentary on China's tumultuous interactions with the West contextualized by the recent auctioning and repatriation of a number of the original water spouts.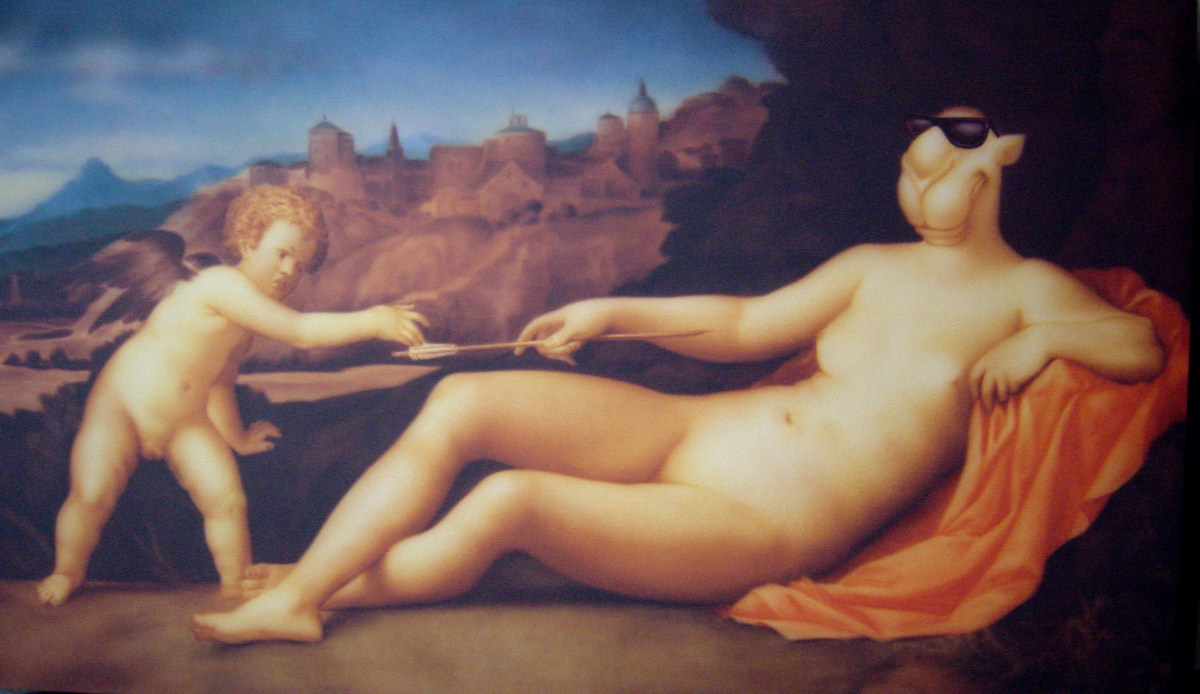 Although visitors will have an additional opportunity to view Ai Weiwei's installation after Legacies of Exchange ends, the exhibition is only on view at LACMA through March 13, 2022. You can find more information about the exhibition here.