We are deeply saddened by the passing of Budi Tek, art collector and founder of the Yuz Museum in Shanghai, China, and a dear friend of LACMA. Born in Jakarta, Indonesia, Tek grew up in Singapore and became an entrepreneur specializing in the food industry. Beyond having established one of the best collections of Chinese contemporary art, especially of the 1990s, Tek continued to collect and commission new work by young artists from everywhere. By establishing a foundation in 2007, and, in 2014, his pioneering Yuz Museum in the West Bund in Shanghai, Tek helped energize the growth of museums in Shanghai, which has since become an international center for contemporary art.
Since 2019, LACMA has partnered with Yuz Museum in Shanghai, China, to organize exhibitions and programs that support cross-cultural exchange and deepen engagement between Chinese and American audiences. Exhibitions included In Production: Art and the Studio System (2019–20) and The Abode of Illusions: The Garden of Zhang Daqian (2020–21) at Yuz. LACMA's Yoshitomo Nara exhibition opened at Yuz Museum this March, and additional shows based on LACMA's permanent collection will travel to Yuz in the coming years.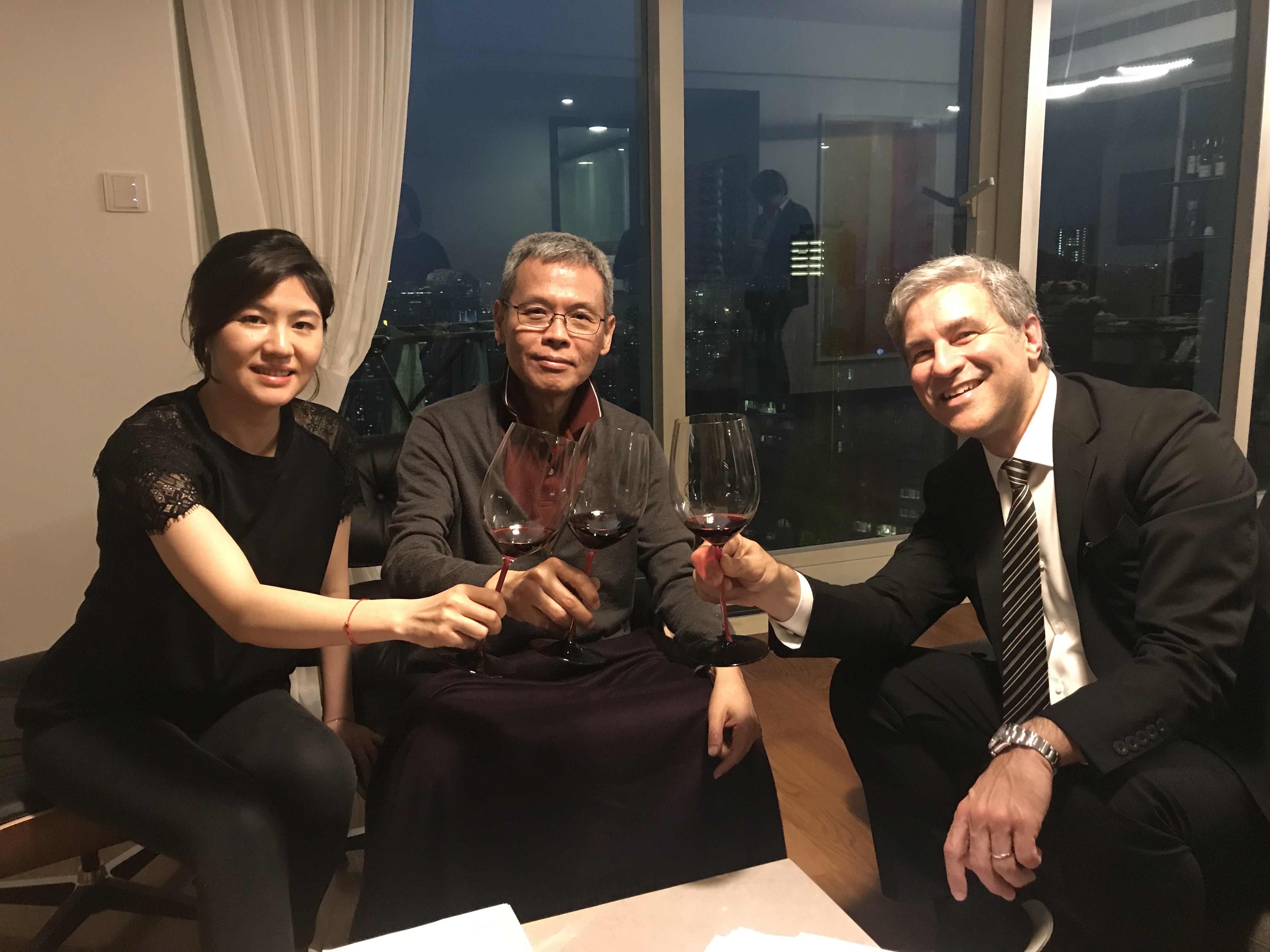 Although Tek's diminishing health and the pandemic made it impossible to establish a joint foundation between LACMA and Yuz in China as planned, the exhibition of his collection at LACMA, Legacies of Exchange: Chinese Contemporary Art from the Yuz Foundation (July 4, 2021–March 13, 2022), showed the strength of his ideas, as well as his generosity. Several of the works in the exhibition were gifted to LACMA by Tek, including Qiu Anxiong's The Doubter (2010); Shi Jinsong's Blade No. 1 (2003), Blade No. 2 (2003), and Blade No. 3 (2003); Zhou Tiehai's Venus and Cupid (2006); Yu Youhan's Mao in New York (1995); and, most prominently, Ai Weiwei's Circle of Animals/Zodiac Heads (2011), which will remain at LACMA and is currently being reinstalled outdoors on the Zev Yaroslavsky Plaza, at the center of LACMA's campus.
"We at LACMA were so lucky to have spent time collaborating with Budi, who encouraged us to link East and West, Los Angeles and Shanghai, with contemporary art," said LACMA CEO and Wallis Annenberg Director Michael Govan. "Personally, to me, Budi was a great inspiration in his commitment to art and his many creative ideas, especially as he bravely confronted his advanced illness for many years. Through his encouragement and close partnership, he helped us establish our important and ongoing commitment to artistic exchange between Los Angeles and Shanghai. We will miss him dearly."