MUXX Project, recipients of the LACMA Art + Technology Lab grant, will premiere their new multimedia and performance piece BIGUIDIRIBELA at L.A. Dance Project in partnership with the LACMA as part of the Fulcrum Festival this September.
BIGUIDIRIBELA (zapotec for god of bats, or literally "flesh-eating butterfly") uses 3D video technologies alongside live dance, music, and immersive sets designs to explore multiple gender identities in a 21st-century context, drawing a line from our origins in deep space to the "Muxe" identity (a third gender of the Zapotec people) as a futuristic, timeless concept.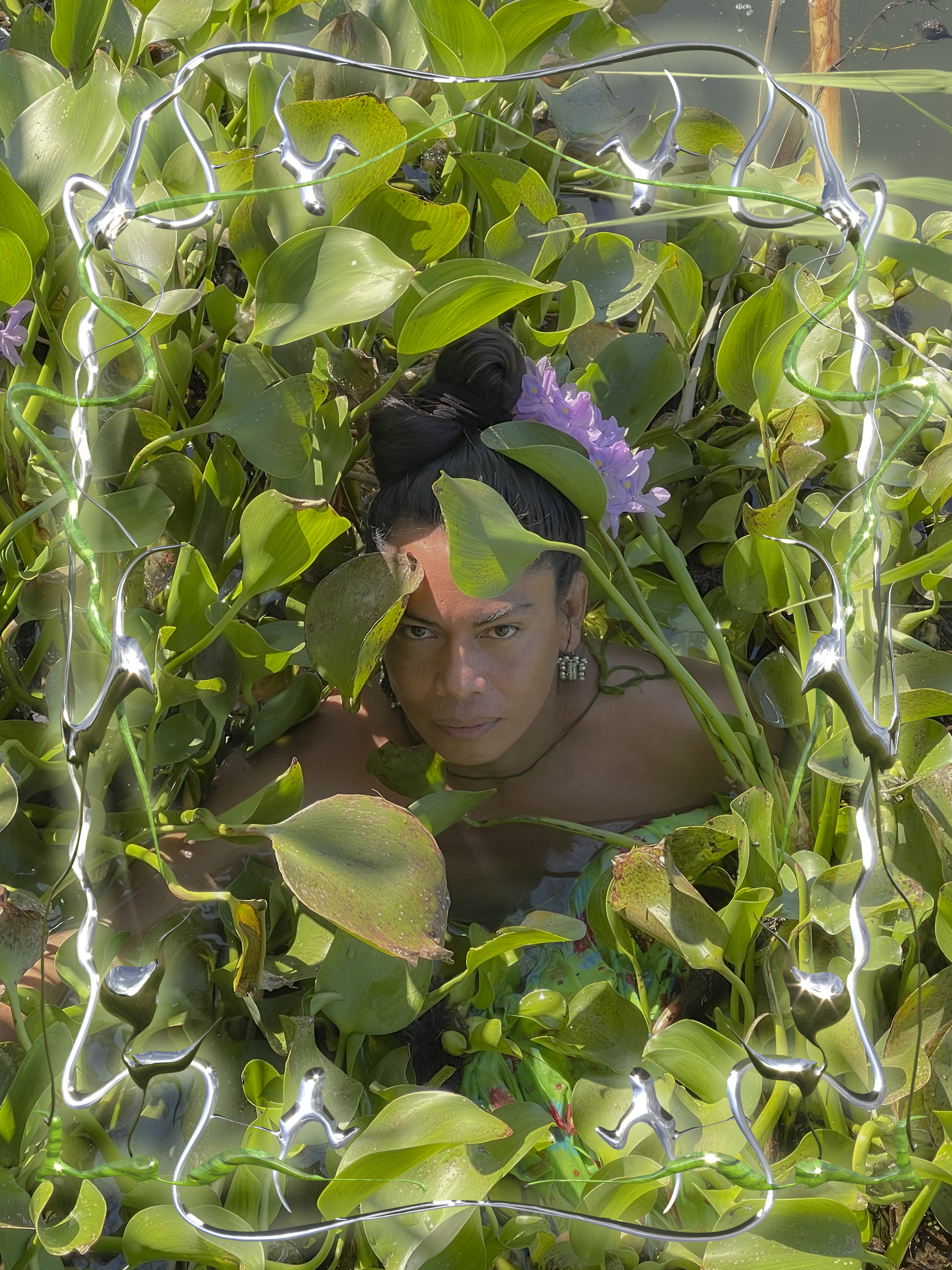 MUXX Project artists Lukas Avendaño, EYIBRA, NNUX, and Oswaldo Erréve explore a multitude of themes woven together through exploration of the Muxe identity of Oaxaca, the life of Muxe, and performer Lukas Avendaño. The piece addresses universal themes of the non-binary, the divine feminine, the anti-patriarchal, regeneration of the environment, and the argument that the very origins of the world (especially according to pre-Hispanic cultures) stem from a non-binary divinity.  
BIGUIDIRIBELA also references more particular contemporary themes such as the kidnappings and killings committed by Mexican drug cartels that have upended hundreds of thousands of Mexican lives, and the thousands who have lost their lives attempting to cross the vast desert to enter the United States.
BIGUIDIRIBELA will take place at L.A. Dance Project on Friday and Saturday, September 16 and 17, 2022, at 8 pm. Reserve your tickets.
---
The Art + Technology Lab is presented by

The Art + Technology Lab is made possible by Snap Inc.
Additional support is provided by SpaceX.
The Lab is part of The Hyundai Project: Art + Technology at LACMA, a joint initiative exploring the convergence of art and technology.
Seed funding for the development of the Art + Technology Lab was provided by the Los Angeles County Quality and Productivity Commission through the Productivity Investment Fund and LACMA Trustee David Bohnett.