Cooking with LACMA is a series that invites chefs and culinary historians to teach recipes inspired by artworks at the museum. 
In conjunction with Scandinavian Design and the United States, 1890–1980, Maite Gomez-Rejón, founder of ArtBites, has created the following recipes to complement objects in the exhibition. These and the 180 other pieces in the exhibition are on view at LACMA through February 5, 2023. 
Check out Gomez-Rejón's recipes for a Scandinavian-inspired cocktail and a contemporary smorgasbord below, and RSVP for a virtual Cooking with LACMA event on Tuesday, November 1, to see her demonstrate them live as she and curator Bobbye Tigerman delve into the history of the smorgasbord and the concept of hygge as it relates to everyday living and design.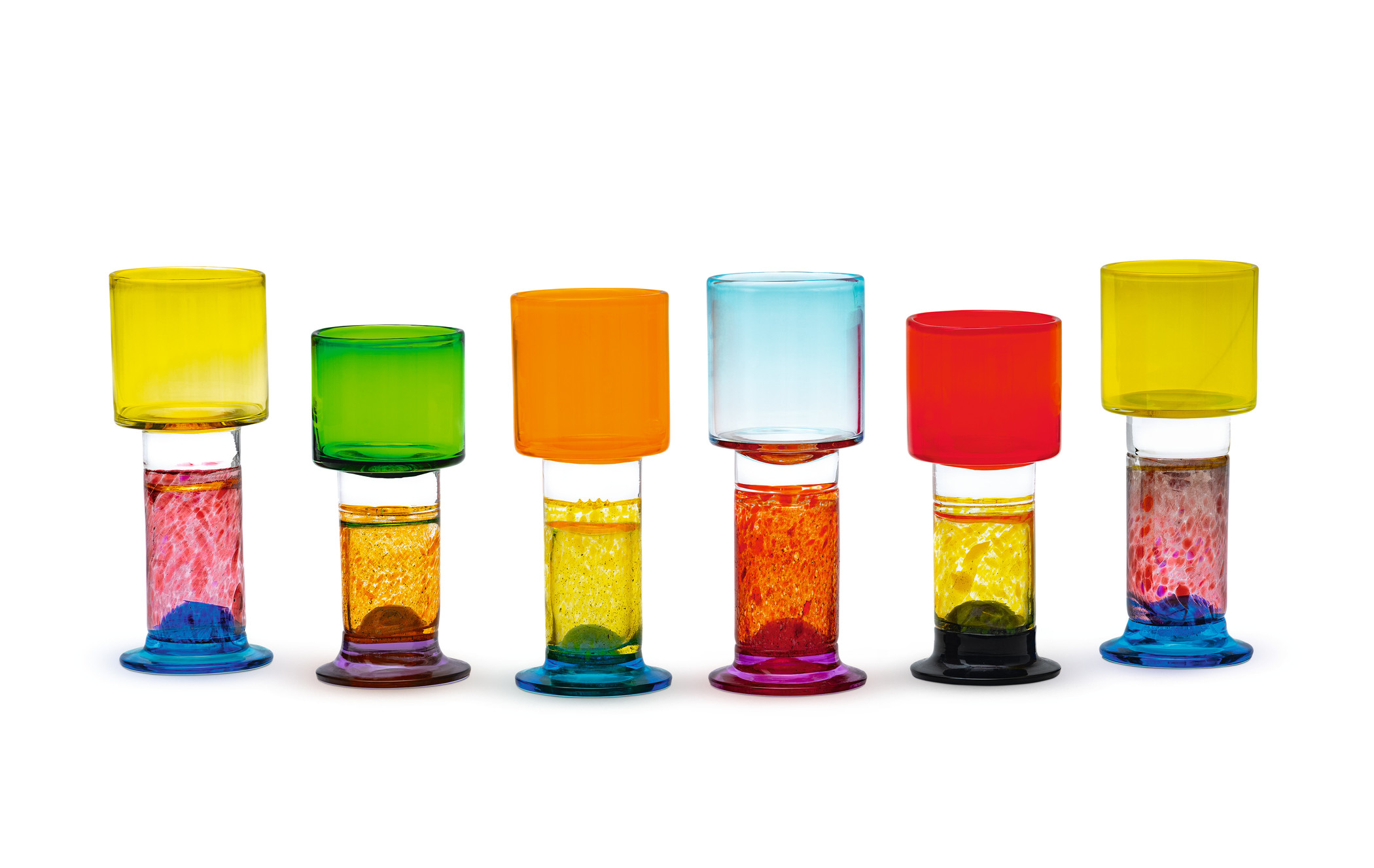 Elderflower and Grapefruit Sour 
1 1/2 ounce aquavit or gin
1 ounce fresh grapefruit juice 
1/2 ounce elderflower liqueur 
1/2 ounce fresh lemon juice 
1/4 ounce simple syrup* 
lemon twist or edible flower for garnish 
Add all of the ingredients to a cocktail shaker. Fill 3/4 with ice and shake until well chilled. Strain into a chilled coupe glass**. Garnish with a lemon twist or edible elderflower. 
Makes 1 cocktail
*The simple syrup should be made in advance. Combine ½ cup sugar and ½ cup water in a small saucepan. Bring to a simmer until sugar dissolves completely. Remove from heat and let cool completely before using. 
**Be sure to place your glass in the freezer for at least 30 minutes prior to serving.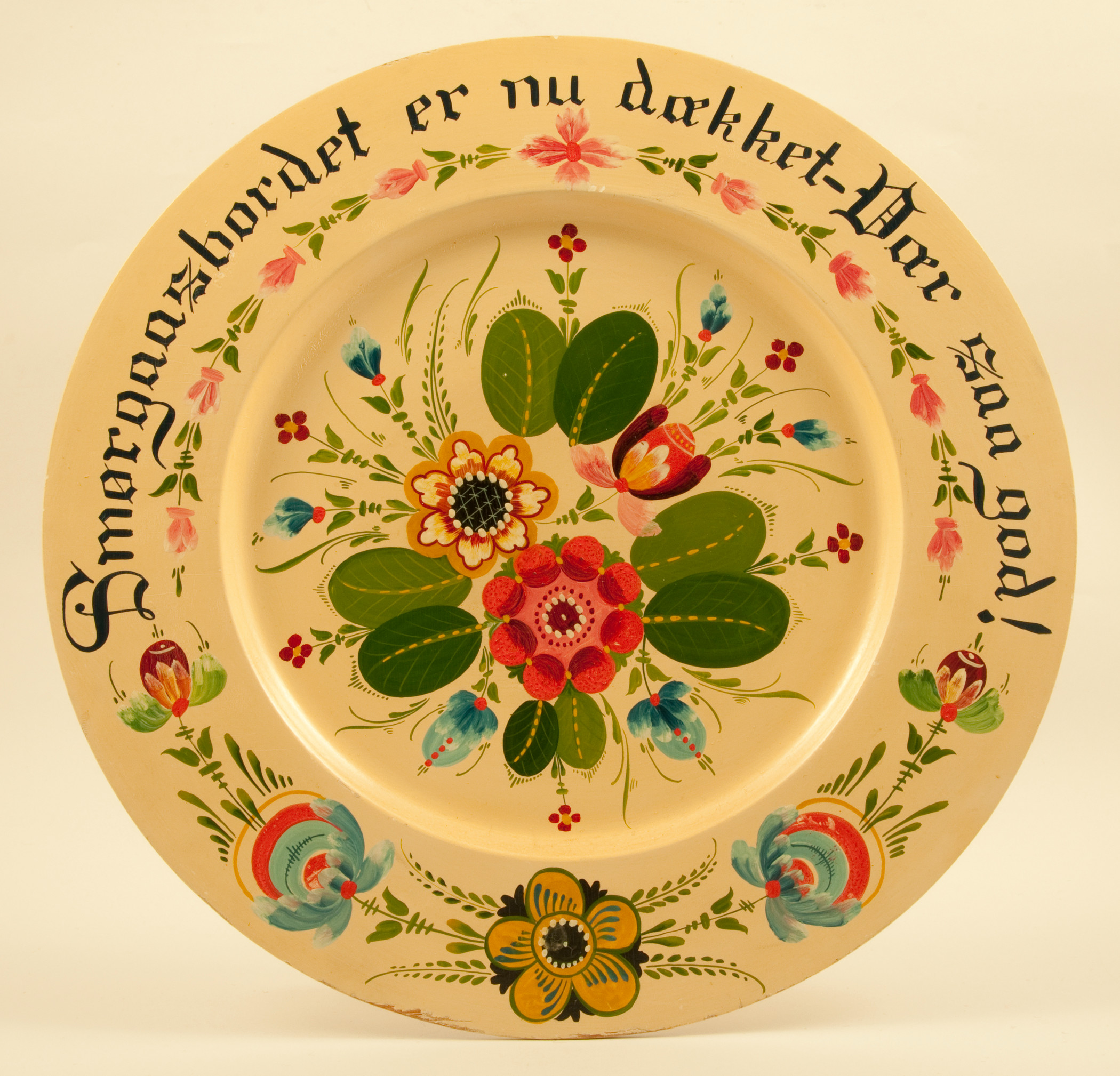 The Smorgasbord 
Keeping color and texture in mind, artfully arrange the following ingredients on the largest platter you have. 
1 tinned fish, preferably herring or mackerel 
16 ounces gravlax 
8 ounces sheep or goat cheese 
Pickled Celery, Beets with Dill-Mustard Sauce, and Apple and Fennel Salad (recipes below)
sliced rye bread 
seeded crackers
For the Pickled Celery: 
4 celery stalks, sliced diagonally in 1/4-inch slices 
1 cup water
1 1/2 cups white wine vinegar 
2 bay leaves 
1 strips lemon zest 
2 tablespoons sugar 
Place the sliced celery in a mason jar. In a small saucepan, combine the water, vinegar, bay leaves, lemon zest and salt and bring to a boil. Let simmer for about 2 minutes. Pour the hot liquid over the celery. Let cool, cover, and refrigerate. Eat within two weeks. 
For the Beets with Dill-Mustard Sauce: 
4 medium sized beets 
3 tablespoons honey 
3 tablespoons Dijon mustard 
juice of one lemon 
1 tablespoon white wine vinegar 
1/2 cup olive oil 
1/4 cup fresh dill, chopped 
salt and pepper 
Trim the greens off the beets. Place them in boiling, salted water and boil until tender, about 20 minutes. Pour into a colander to let rest for a few minutes. While the beets are cooking combine the honey, mustard, lemon juice, vinegar, and dill in a large bowl. Slowly whisk the olive oil into the bowl to emulsify. Season to taste with salt and pepper. While the beets are cool enough to handle but still warm, slide their skins off with a paper towel and cut into bite-size pieces. Place in a bowl and toss with the dressing. 
For the Apple and Fennel Salad:
3 tablespoons olive oil 
1 1/2 tablespoons sherry or white wine vinegar 
1 fennel bulb, tough outer leaves discarded 
1 apple, thinly sliced 
salt and pepper 
In a small bowl whisk together the olive oil and vinegar. Season to taste with salt and pepper. Thinly slice the apple and fennel using a sharp knife or a mandoline. Place in a medium bowl and toss with the dressing. Taste and adjust seasoning.
Serves 4