Every February, the U.S. honors the contributions and struggles of African Americans who have helped shape the nation. Black History Month celebrates the rich cultural heritage, triumphs, and adversities that are an indelible part of our country's history. One way that we at LACMA are celebrating this important month is by holding a Virtual Evenings for Educators program dedicated to the exhibition Afro-Atlantic Histories, on view through September 10, 2023. Evenings for Educators is LACMA's oldest education program and takes place throughout the school year. Its goal is to provide K–12 teachers and other educators resources for integrating visual art in their classrooms and curricula. 
At the upcoming free program, which takes place on February 14, 16, 21, and 23, we will explore Black experiences throughout the diaspora through the lens of Afro-Atlantic Histories, which charts the transatlantic slave trade and its legacies. Through a series of dialogues across time, the exhibition features artworks produced in Africa, Europe, and the Americas in the last four centuries to reexamine—from a global perspective—histories and stories of enslavement, resilience, and the struggle for liberation.
The exhibition's historical trajectory—from the transatlantic slave trade to the present—allows us to take a closer look at the complexity, richness, and beauty of Black history. On February 14, LACMA curators Rita Gonzalez and José Luis Blondet will lecture on the exhibition, delving deeper into its six groupings: Maps and Margins, Enslavements and Emancipations, Everyday Lives, Rites and Rhythms, Portraits, and Resistances and Activism. Each section considers the critical impact of the African diaspora reflected in historic and contemporary artworks.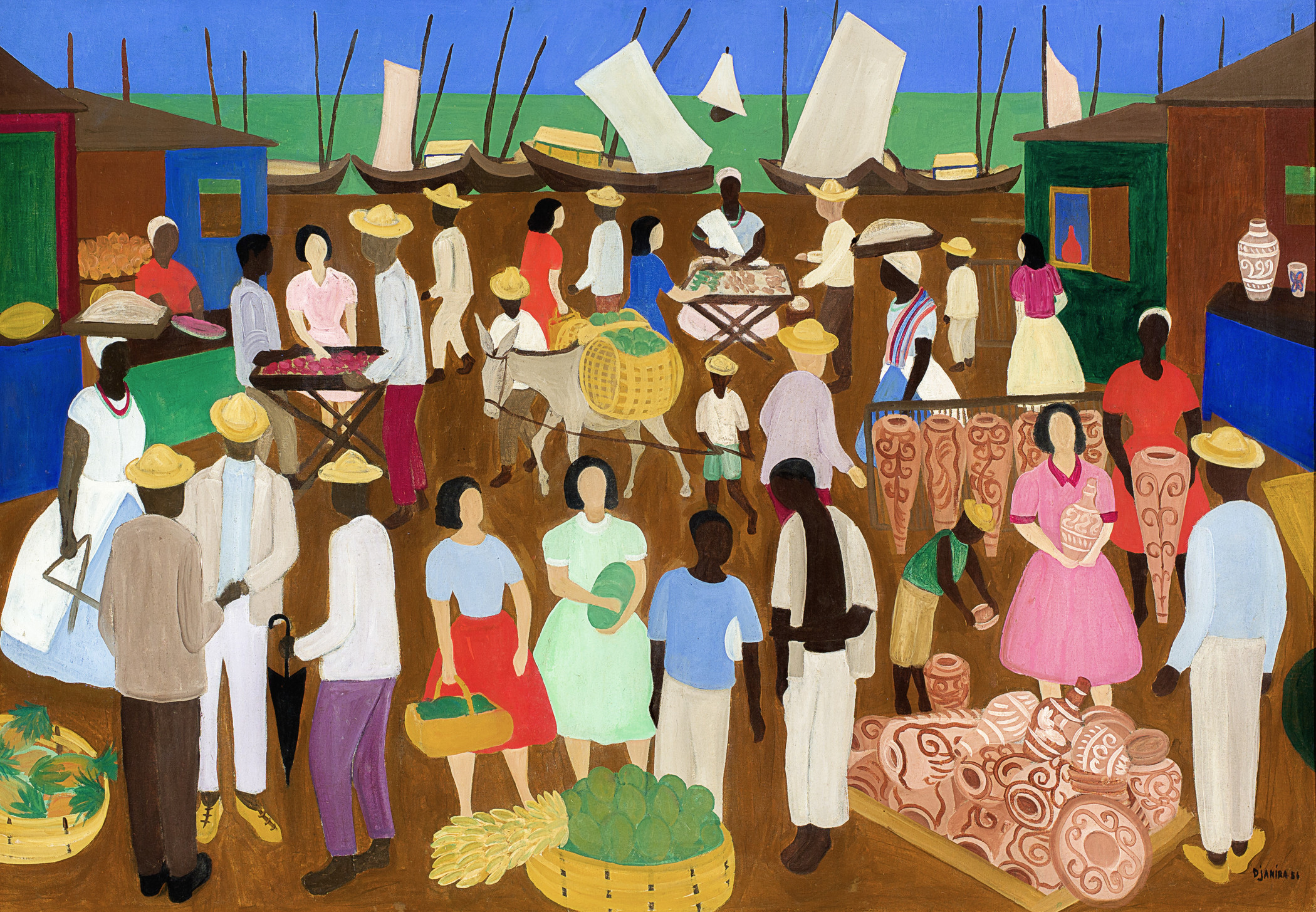 On February 16, Ohio State University professor Dr. Hasan Jeffries will share how to teach the history of slavery and freedom, in America and beyond, accurately and effectively. At a time when teaching subjects like the transatlantic slave trade are deemed divisive by some, Jeffries will demonstrate why this "hard history" is essential knowledge for understanding America's past and present. 
On February 21, LACMA teaching artist Carmina Gonzalez will lead a hands-on art-making workshop based on Faith Ringgold's 1983 artwork Who's Afraid of Aunt Jemima?. The workshop will explore Ringgold's groundbreaking practice, the power of quilts in advancing the cause of freedom, and show teachers how they can introduce collaborative art-making in their classrooms through the creation of paper quilts.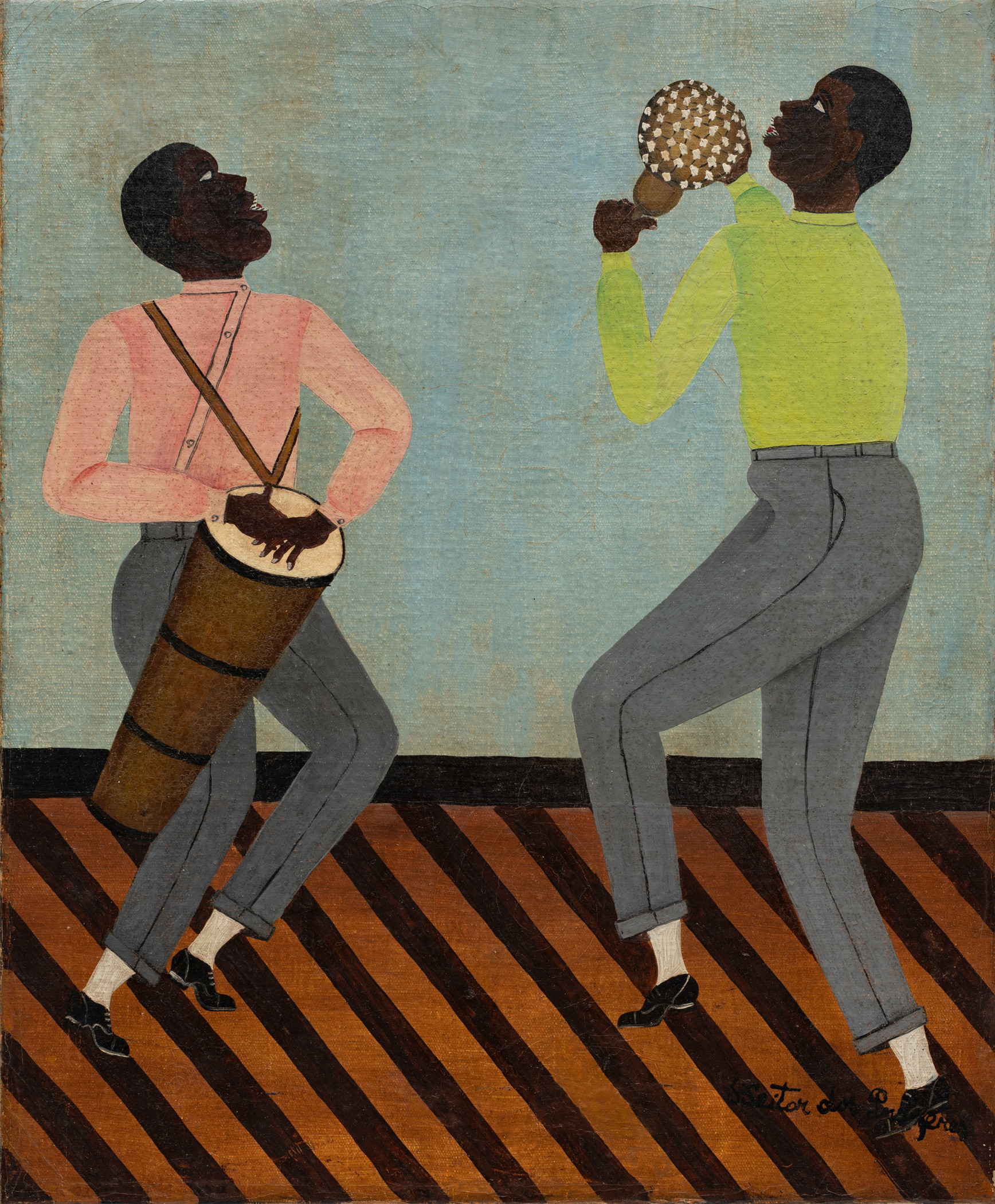 The program concludes on February 23 with a special presentation from musician and ethnomusicologist Dr. Dawn Norfleet, who will discuss how survivors and their descendants of transatlantic slavery utilized music as a means of communication, community, and recreation, focusing on African-rooted expressions in Brazil, Dominican Republic, Haiti, and the U.S. She will show how elements of protest are often embedded within some of these practices through symbolism, double entendre, and humor.
Black History Month is a time dedicated to celebrating and amplifying the essential contributions of Black people in the story of America. We hope this Virtual Evenings for Educators, and its accompanying curricular resources, will make it possible for educators to not only bring Black history into their classrooms all year long, but also to teach it in a way that is accurate, expansive, and uplifting. 
Sign up for the program below:
Lecture: Afro-Atlantic Histories
Tuesday, February 14 | 5–6 pm
Special Presentation—Teaching Slavery and Freedom in Today's Classroom: Obstacles and Opportunities
Thursday, February 16 | 5–6:30 pm
Workshop: Storytelling Quilts, for Grades K–12
Tuesday, February 21 | 5–6 pm
Special Presentation—Composing Joy: Afro-Diasporic Music as Resilience and Revolution
Thursday, February 23 | 5–6 pm
This program will take place on Zoom and will be live captioned. Questions? Contact educate@lacma.org.