Next time you're at LACMA, stop by the Family Welcome Table on the Smidt Welcome Plaza and pick up your own copy of LACMA Loves Los Angeles! It's the new activity book for artists of all ages (including you), written by me, Rosanne Kleinerman, Teaching Artist. It's free!  
LACMA Loves Los Angeles will introduce you to pieces of art in the collection made by Los Angeles artists. The artworks are both inside and outside of the museum, so bring your sunglasses and sunblock and get ready to take an art walk. 
Very often your surroundings influence the art that you make. You will see that the artists in the book all put a little (or a lot) of Los Angeles into their artworks. How does the city show up in your work?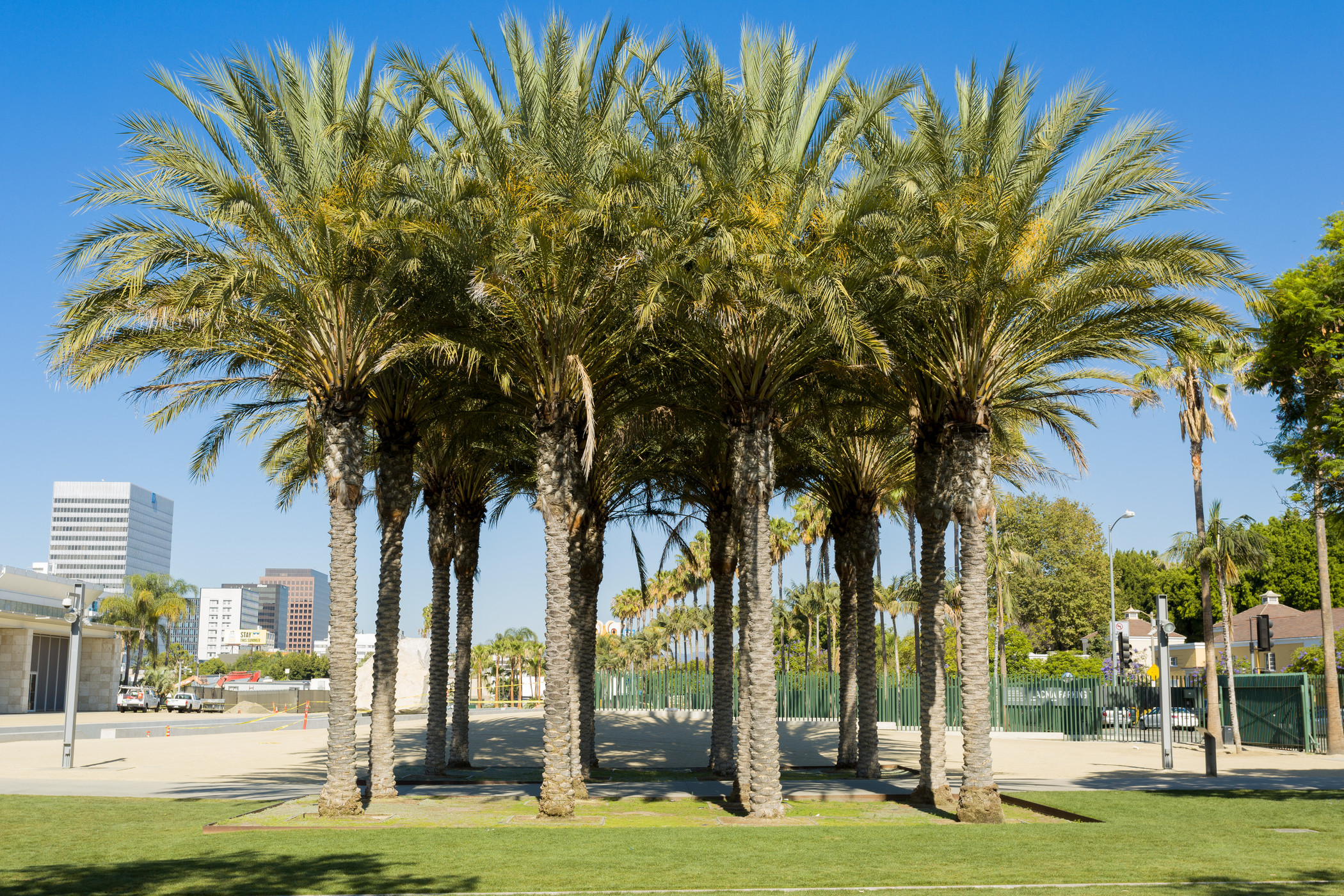 One of the artworks featured in the book is Primal Palm Garden by Robert Irwin. He planted over 100 palm trees, cycads (these look like palm trees with short trunks), and tree ferns (these look like a fern on a tree) around the LACMA campus. You've probably seen them, but didn't realize that together they were a work of art. 
The artist chose these very old species of plants because LACMA is right next door to the La Brea Tar Pits. These are the type of plants that thrived in the area, along with prehistoric mammals, reptiles, fish, birds, amphibians, and insects. When you walk around LACMA, imagine all the incredible animals, from giant mammoths to tiny voles that lived here just a couple of million years ago.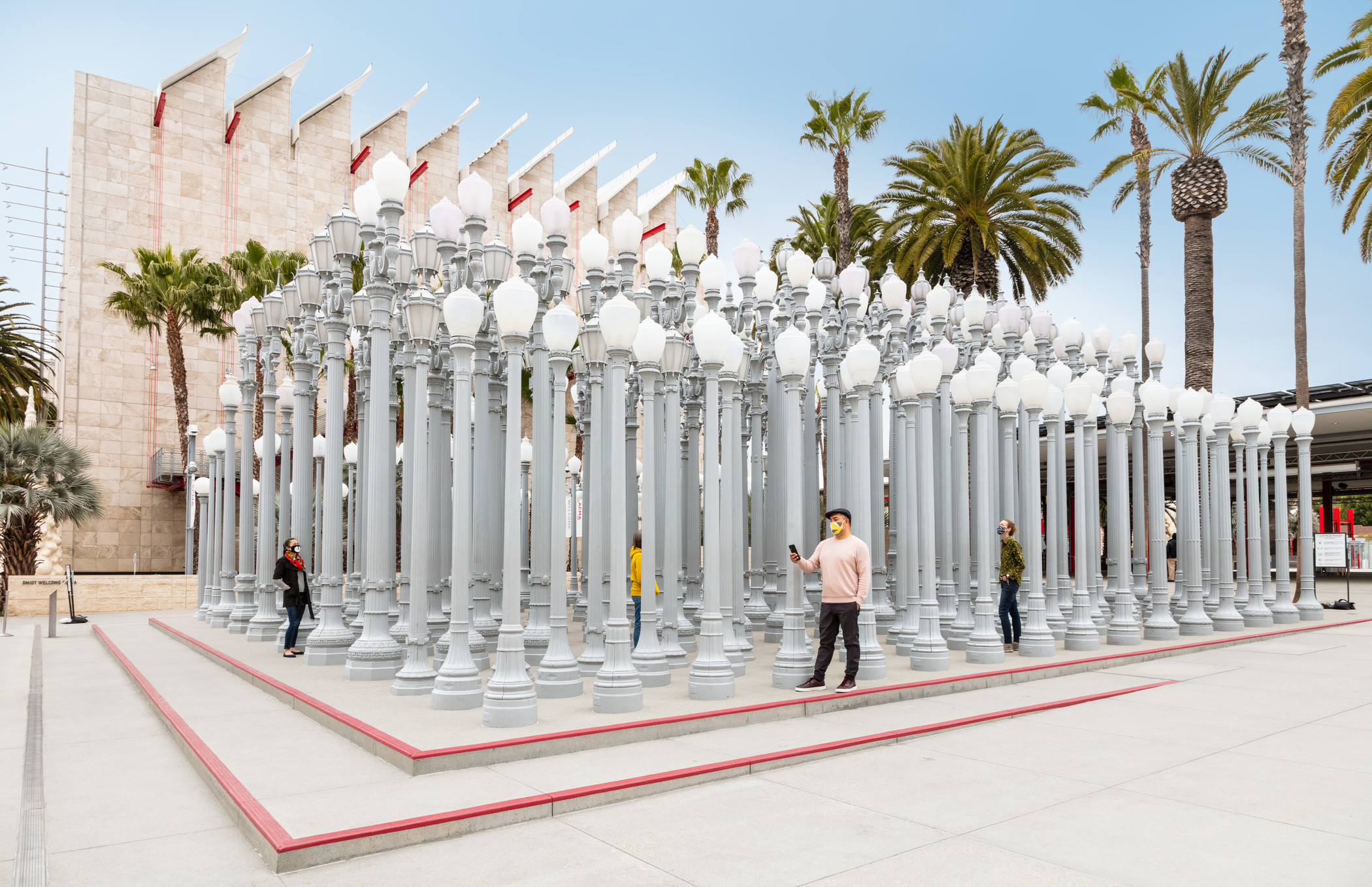 There is an art joke in Primal Palm Garden too. See if you can find some palms planted in a grid. They are near Chris Burden's sculpture Urban Light, which is also featured in the book. Only at LACMA can you see a grid of street lamps opposite a grid of palm trees.  
Prehistoric Los Angeles influenced Robert Irwin's Primal Palm Garden. Is there anything about Los Angeles that shows up in your artwork?  
Plan your next visit to LACMA so you can pick up a copy of LACMA Loves Los Angeles and check out the other artworks in the book. Get ready to see and read about a giant sea creature by Maren Hassinger, a very long painting by David Hockney, a time machine that you can walk into by Michael C. McMillen, and a magical bag by Betye Saar. End your visit by searching for design details in a village of street lamps.  
See if you can connect how these artists thought about Los Angeles as they made their work. Is there anything about the city that stays with you? Keep that in mind because there are fun activities in the book to do at LACMA and at home. 
Discover more artworks to love at the museum and at home while you explore LACMA's collections online.