On May 19, LACMA's Art + Technology Lab, in conjunction with Mount Wilson Observatory and Carnegie Observatories, will open Sarah Rosalena: Standard Candle.
Staged in the observatory's 100-inch Hooker telescope, the exhibition uses instrumentation and darkness as a lens for examining women's labor and colonialism, and their role in the advancement of western scientific thought and the imaging of space.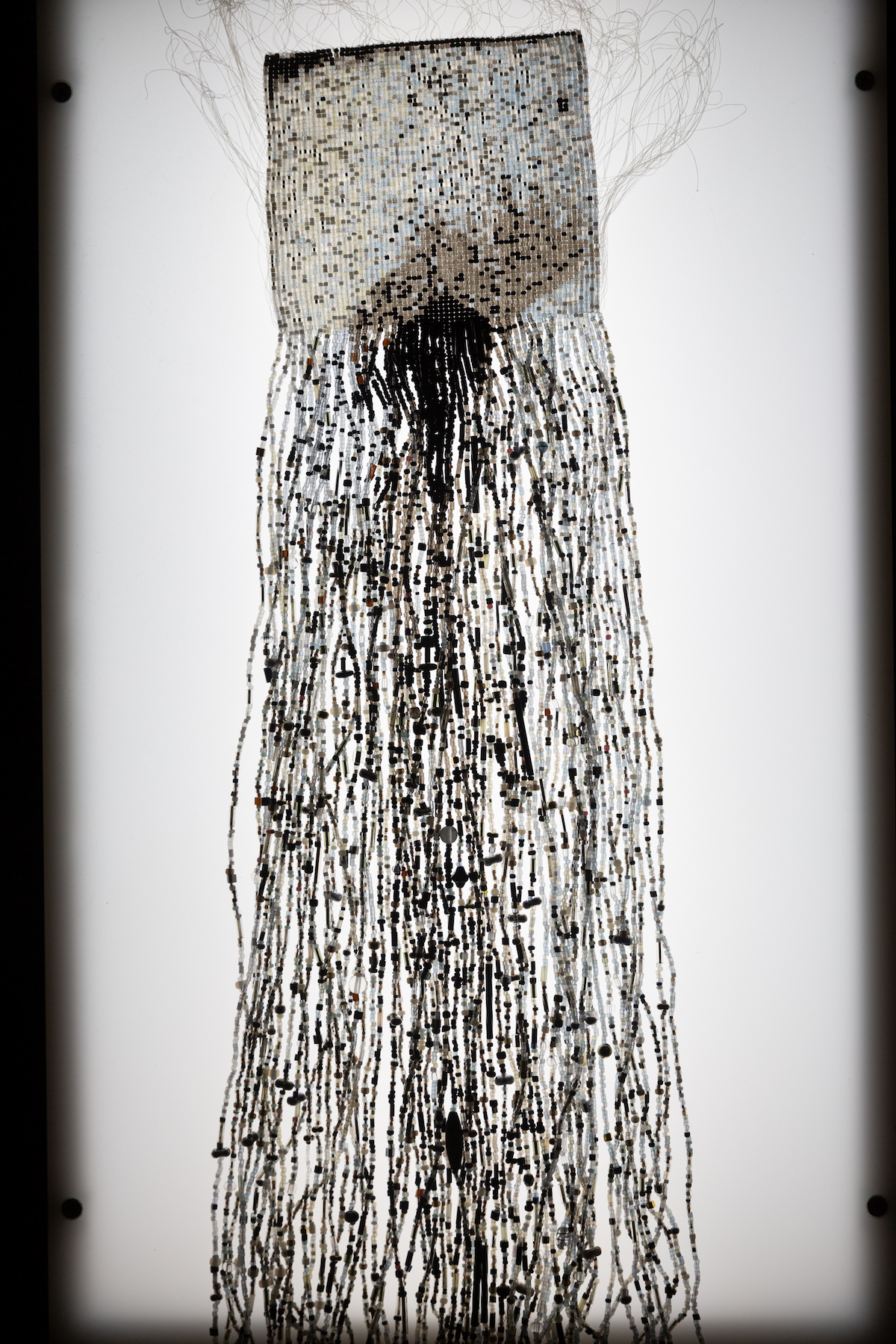 Standard Candle features a series of woven and beaded textiles made using computer code and based on images captured by the 100-inch telescope. The exhibition is organized around a body of work developed by the artist in response to the labor of female "computers"—women who worked at observatories undertaking the painstaking tasks of graphing data and performing calculations and predictions using glass plate photographic images. The black box exhibition explores this labor through process, material, and observation to generate knowledge and origins of scientific discovery. 
Standard Candle will launch on Saturday, May 19, with a reception and telescope viewing starting at 7 pm. Reserve your tickets.
Sarah Rosalena: Standard Candle will be on view at Mount Wilson Observatory from May 20–June 4, 2023.
The Art + Technology Lab is presented by

The Art + Technology Lab is made possible by Snap Inc. 
Additional support is provided by SpaceX.
The Lab is part of The Hyundai Project: Art + Technology at LACMA, a joint initiative exploring the convergence of art and technology.
Seed funding for the development of the Art + Technology Lab was provided by the Los Angeles County Quality and Productivity Commission through the Productivity Investment Fund and LACMA Trustee David Bohnett.