Recently, we had two artists, Taeyoon Choi and E Roon Kang, recipients of an Art + Technology Lab grant, come to LACMA to host a public workshop. Titled the Timekeeper Invention Club, the workshop explored the meaning of "personalized time" and will eventually feed into Taeyoon and E Roon's larger project, titled In Search of Personalized Time (I—S—O—P—T).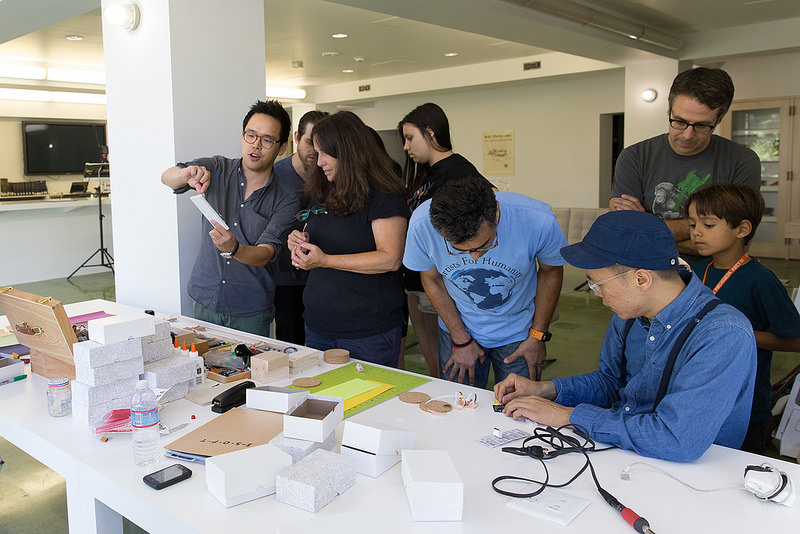 The artists provided what they call their Timekeeper Invention Kit: a complete package of tools and materials needed to make a "personal time machine." The kit included handmade objects, like a "smartphone" crafted out of balsa, and electronics such as LEDs, a motor, and a paper circuit, as well as variety of construction and drawing material.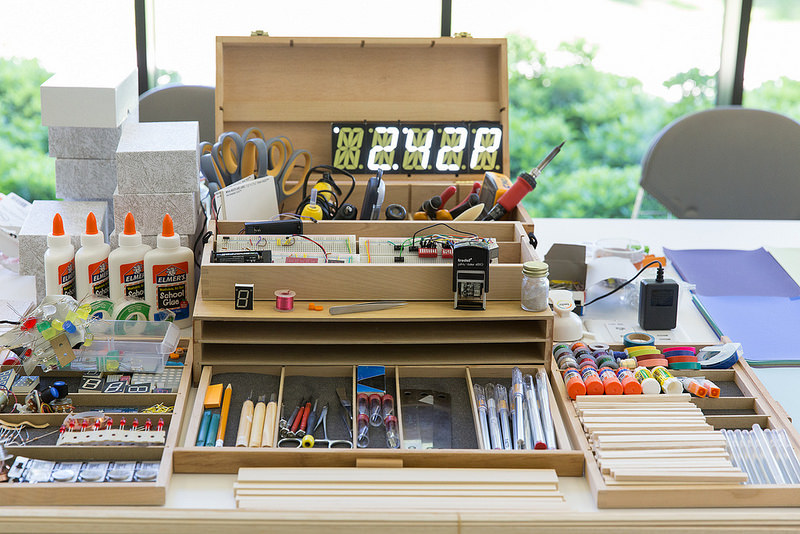 Participants in the workshop created prototype devices and presented them in a series of short videos. Jack and his dad Tom Putnam made a watch that could control the speed of time passing with a knob; Ann Istrin made a box that she'll use each year on her birthday to mark the years; Julianne Lee and Maxwell Williams collaborated on a Limited Edition Infinity, an electronic circuit with a dozen of LEDs arranged in shape of infinity sign, connected parallel to a 3 Volt battery. (You can see all of the videos in the playlist below.)
I—S—O—P—T began as a conversation between E Roon and Taeyoon about the relationship between technology and society. E Roon's previous projects Manual:The Manual (2009) and Additive White (2008) addressed his thoughts about calculated, complicated society. He says that participating in projects such as Trash Track (2010) at MIT SENSEable City Lab stimulated his interest in the socially shared expectations of efficiency, which often lead to the abject pointlessness. Taeyoon's practice has long included drawing and performance, and the current project, documented here, has elements of both. Currently, Taeyoon is working on timekeeping hardware and storage devices for digital and analog memory. At the workshop, he said he's been thinking about time and displacement lately, and he quoted South Korean artist Haegue Yang's musings about jet lag as a point of departure for the workshop: "Jet lag describes the site of love as time in which one is alone, e.g. awake alone in the night, socially less compatible and in this time-space of aloneness one can love and be loved without a division of self and the other."
This isn't the first time the artists have done a workshop like this Timekeeper Invention Club. In fact, they conducted a series of similar workshops in New York and Boston, and they plan to continue experimental workshops in the course of their project.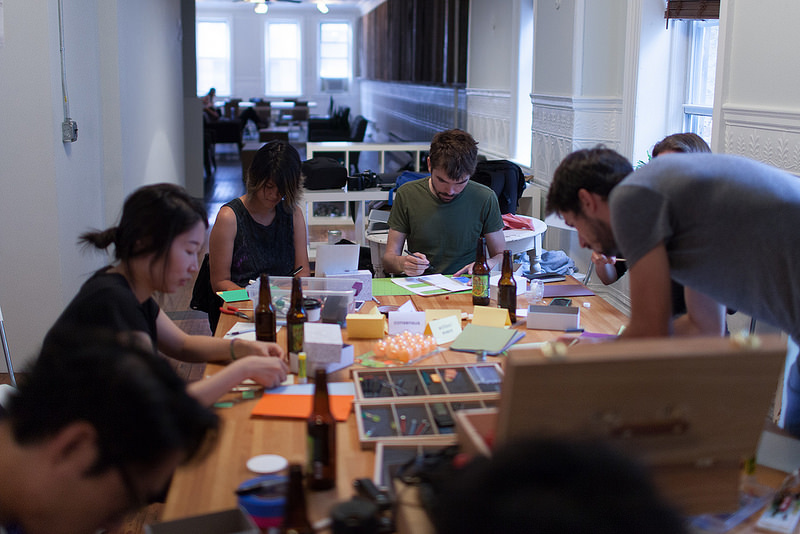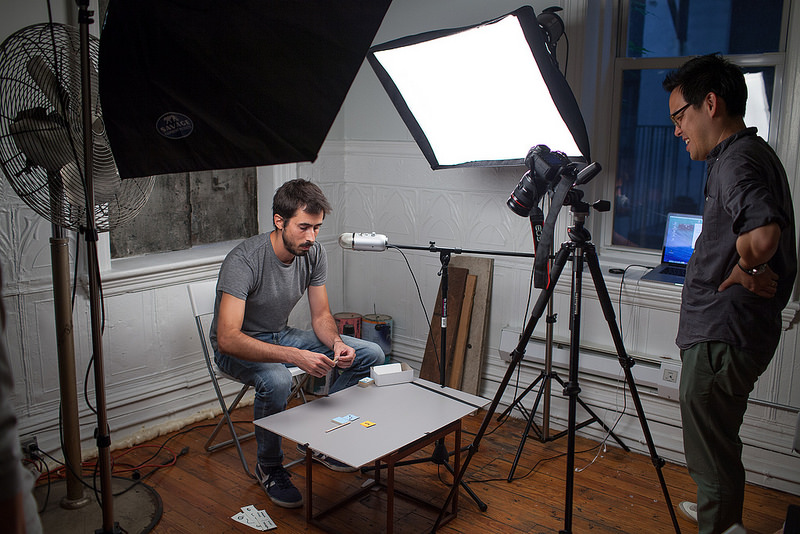 Taeyoon and E Roon plan to return to the Lab in the spring, for the next phase of In Search of Personalized Time. They say they plan to provide future participants "an opportunity to rethink time outside of Coordinated Universal Time, and to give form to subjective perceptions of time." Their work is rooted, in part, in their thoughts about the contemporary obsession with "personalization" of digital devices, as well as in technology's mediation of communication and sense of "the present."
 
To stay informed about Lab projects and take part in future workshops, join our mailing list.