Party like Picasso at the 11th-annual LACMA Costume Ball: The Living Museum next Friday, October 31 (Halloween!), where guests are encouraged to attend dressed as a work of art or artist. This year's theme highlights the best thing about partying at a museum—you're mingling with masterpieces.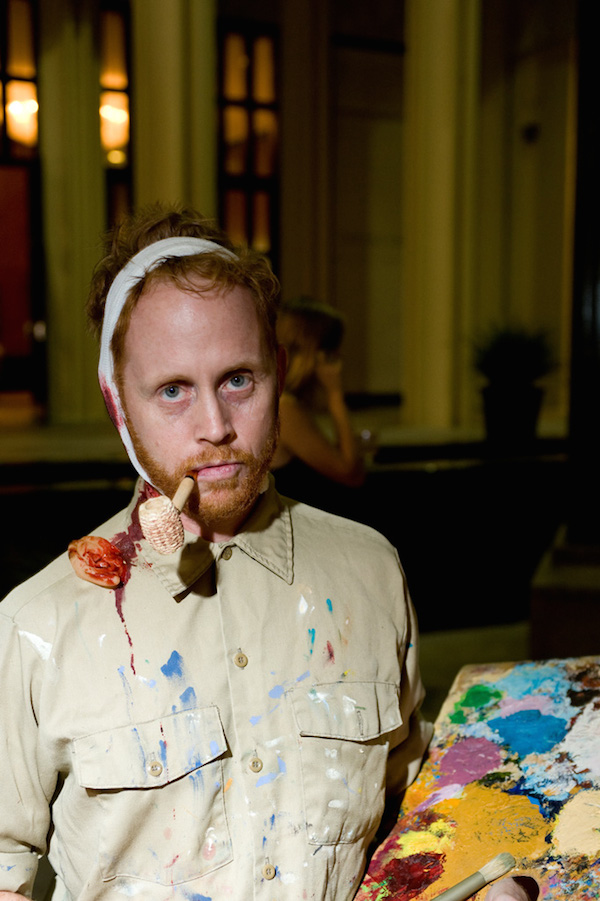 Globally renowned creative label Warp is bringing a night of the best in experimental electronic music, with headliner Oneohtrix Point Never fresh off of a summer tour with Nine Inch Nails and Soundgarden. Local producers Thug Entrancer, SFV Acid, and Napolian round out the bill with beats all night.
Our epic costume contest is better than ever this year, with acclaimed costume designers choosing who takes home our three prize packages. The judges are Deborah Nadoolman Landis, Academy Award® nominee for Coming to America and curator of the exhibition Hollywood Costume, Deborah L. Scott, Academy Award®–winner for Titanic, and Chrisi Karvonides, Emmy Award®–winner for American Dreams. Designer of Big Love, Carnivàle, American Horror Story, and more. We're not kidding around this year! Bring us your best!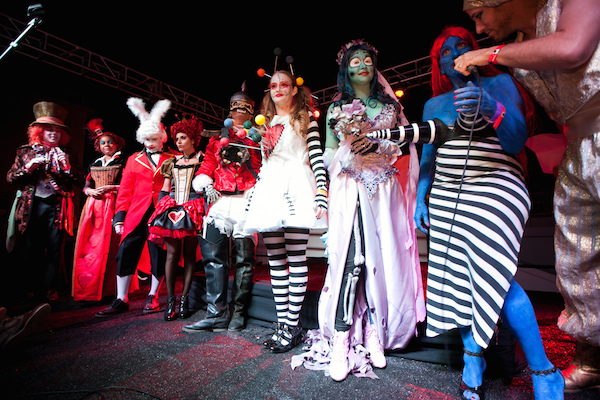 Of course, we're keeping most of galleries open late and filling them with creepy Halloween programming for one night only. Ever wondered if there were some dark stories behind some of the ancient objects in the museum? There are. Take a midnight tour and learn about the craftsmanship behind and the havoc wreaked by weapons in our collection.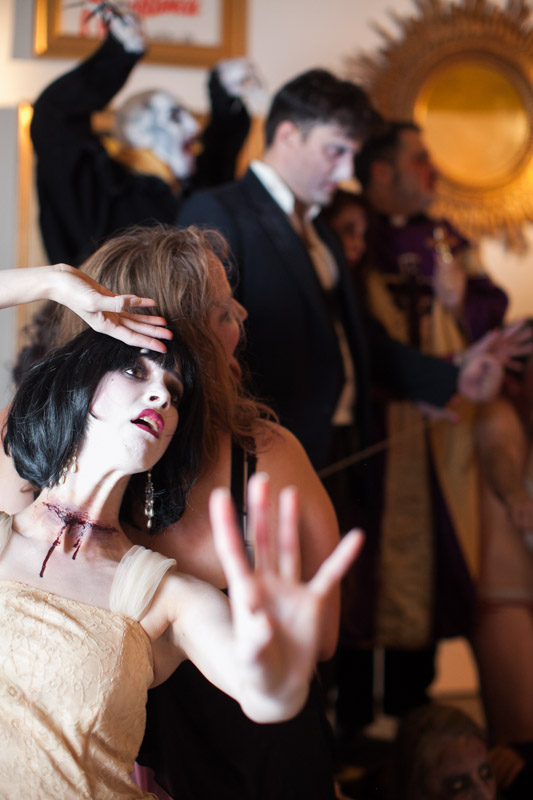 If you partied with us last year, you'll remember that Zombie Joe's Underground Theatre haunted the after-party with live horror installation—they're back this year with something sinister, picking dark corners of the Art of the Americas Building to stage another series of chilling tableaus. You'll have to wander the floors to find them yourself.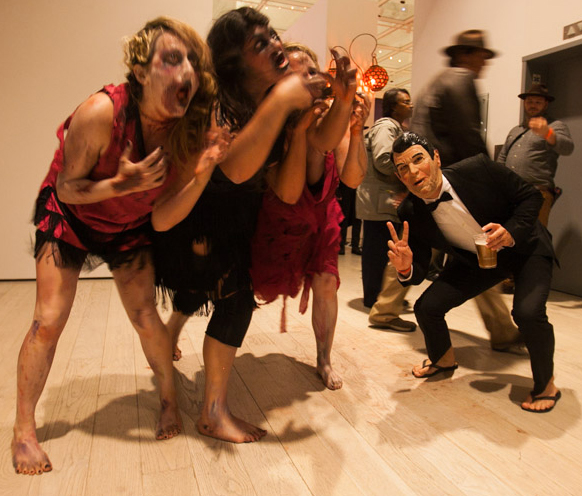 So, you know you want to join us, but you're not sure what to wear? Costume designer Lauren Oppelt drew inspiration from our galleries and created three original costumes inspired by works by Paul Klee, Francesco Picano, and Edgar Degas—and we've been using them to promote the event.
We also reached out to some LACMA staff members and asked: "In a dream world, what work of art would you dress up as?"
"Pablo Picasso, Woman with Blue Veil." —Kristen A. Shepherd, Associate Vice President, Membership
"I would get a friend and go as a giant Haniwa Horse." —Amy Heibel, Vice President, Technology & Digital Media
"I would be Jean as a Huntsman (Renoir) and bring my pup Waffles who has the same markings as his dog!" —Robbie Martin, Manager, Corporate Development
"Henri Toulouse-Latrec, The Opera 'Messalina' at Bordeaux." —Amber Smith, Public Programs Coordinator
"I'd be this one! (aspirational yogi in me never ceases)" —Stephanie Sykes, Manager, Communications
Will you toast to Toulouse with us on Halloween?
Get your tickets online or call the LACMA Ticket Office at 323 857-6010.
Ticket includes event admission and access to all programming. Cash bar and food for purchase will be available. This event is 21+.