This weekend, drop by LACMA for live music, enriching talks, and art for all ages. Another season of Jazz at LACMA is underway and this Friday, as John Proulx performs on the outdoor stage in front of Urban Light at 6 pm. Garnering attention throughout the jazz world, Prouxl is known for his swaying piano and a smooth and mellow voice. If Tchaikovsky is more to your liking, see the Colburn Youth Orchestra, conducted by Maxim Eshkenazy, at Sundays Live on Sunday at 6 pm. Take part in a experience on Saturday from 10 am to 3 pm during Center for the Art of Performance Presents Zorn at LACMA. Composer, arranger, and producer John Zorn has hand picked ten of his own works to be performed among permanent collection galleries throughout the day by select group of different ensembles. Be there to hear galleries echo with chamber music during this free event (included with general admission).
Across campus, Larry Sultan: Here and Home explores the career of California photographer Larry Sultan. Including more than 200 photographs, this exhibition considers themes of documentation, family, home, and façade. In the Art of the Americas Building Louise Nevelson in L.A.: Tamarind Workshop Lithographs from the 1960s showcases lithographs from the famed sculptor and studies her process that references seriality and reflection. African Textiles and Adornment: Selections from the Marcel and Zaira Mis Collection features brilliant colors, bold patterns, and intriguing symbols from three dozen textiles and headdresses. Children and parents can learn more with a hands-on project related to the exhibition at Andell Family Sundays on Sunday at 12:30 pm.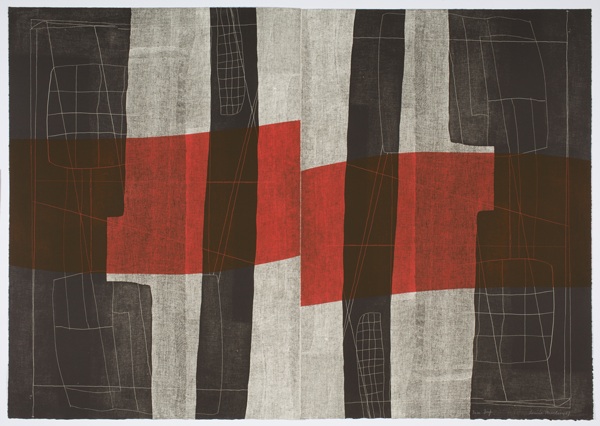 Sunday's free talk, the Ninth Annual Distinguished Lecture on South and Southeast Asian Art, welcome Dr. Osmund Bopearachchi and a discussion on art from the island nation of Sri Lanka. Bopearachchi is the director of research at the French National Center for Scientific Research. Museum docents offer tours every day and this weekend is no exception. Take a walk in the garden with Rodin Saturday at 1 pm to find out about the sculptures facing Wilshire Boulevard and the Modern art tour on Sunday at 2 pm takes visitors through important art movements from the 20th century. Finally, wander by Raku: The Cosmos in a Tea Bowl at noon, 1 pm, or 2 pm for participate in Japanese Tea Ceremonies. Reservations are no longer available, but a standby line forms 20 minutes before each demonstration. Enjoy the weekend!