This weekend's overcast skies practically beckon a trip to the museum. Friday night's Jazz at LACMA will take place inside the Bing Theater instead of its usual outdoor spot, welcoming the Jon Mayer Trio to the stage. Mayer's technical abilities on the piano complement his talented improvisational touch. Music begins at 6 pm.
Saturday, LACMA members are treated to a Member Preview of Chris Burden: Ode to Santos Dumont, the first presentation of the late artist's most recent sculpture. This kinetic airship examines weight and gravity and pays homage to the French father of aviation, Alberto Santos-Dumont. The work performs in 15-minute intervals several times a day and will open to the general public on Monday, May 18 (coincidentally on Art Museum Day and International Museum Day, during which guests can enjoy $5 off general admission and Individual-level memberships and higher). Saturday evening, our annual Teen Night: After Dark takes place at 7:30 pm. Advance reservations are no longer available, but a standby line will form at 6:45 pm.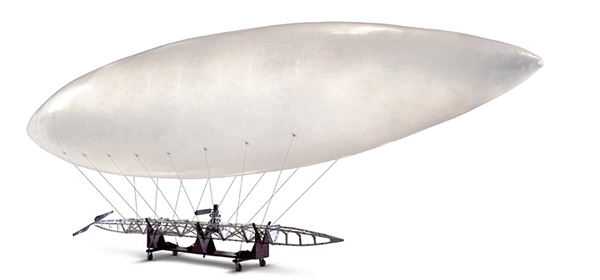 A dozen free tours throughout the weekend illuminate new parts of the collection. Saturday's Art of Japan tour starts at 2 pm and looks at works dating as far back as 3000 B.C. Sunday, a 20-minute jaunt through Art of the Pacific expounds on one of our most popular galleries. Sunday also marks the final day to see Louise Nevelson in L.A.: Tamarind Workshop Lithographs from the 1960s. This selection of lithographs demonstrate Nevelson's creative use of everyday materials and oddly shaped paper.
For families visiting LACMA on Sunday, check out the weekly Andell Family Sundays at 12:30 pm, included with general admission. Children and their parents will make textile art in this free workshop inspired by African Textiles and Adornment: Selections from the Marcel and Zaira Mis Collection. Free Japanese Tea Ceremonies take place three times a day on both Saturday and Sunday; waiting in the standby line is your best bet to get in. Finally, see the Crossroads Chamber Orchestra, conducted by Alexander Treger, at Sundays Live at 6 pm on Sunday. See you here, come rain or shine.