I first introduced Aaron Howard to you all in 2013 via this Unframed post, Boone Children's Gallery: Not Just for Kids. Howard is one of LACMA's unofficial resident artists; the Boone Children's Gallery is his home away from home, where he can negotiate the creation of dozens of paintings per visit. The plaza outside of C+M is a place for quiet brainstorms and people watching. He calls the galleries his "public prayer rooms." Often, when I see him around campus, his table is littered with stacks of art books, sketchbooks, and still-wet paintings. As he says, "It's getting to be a habit."
Howard has been visiting the museum since the late 1970s and an active member since 1990. I wondered, what about LACMA was so appealing?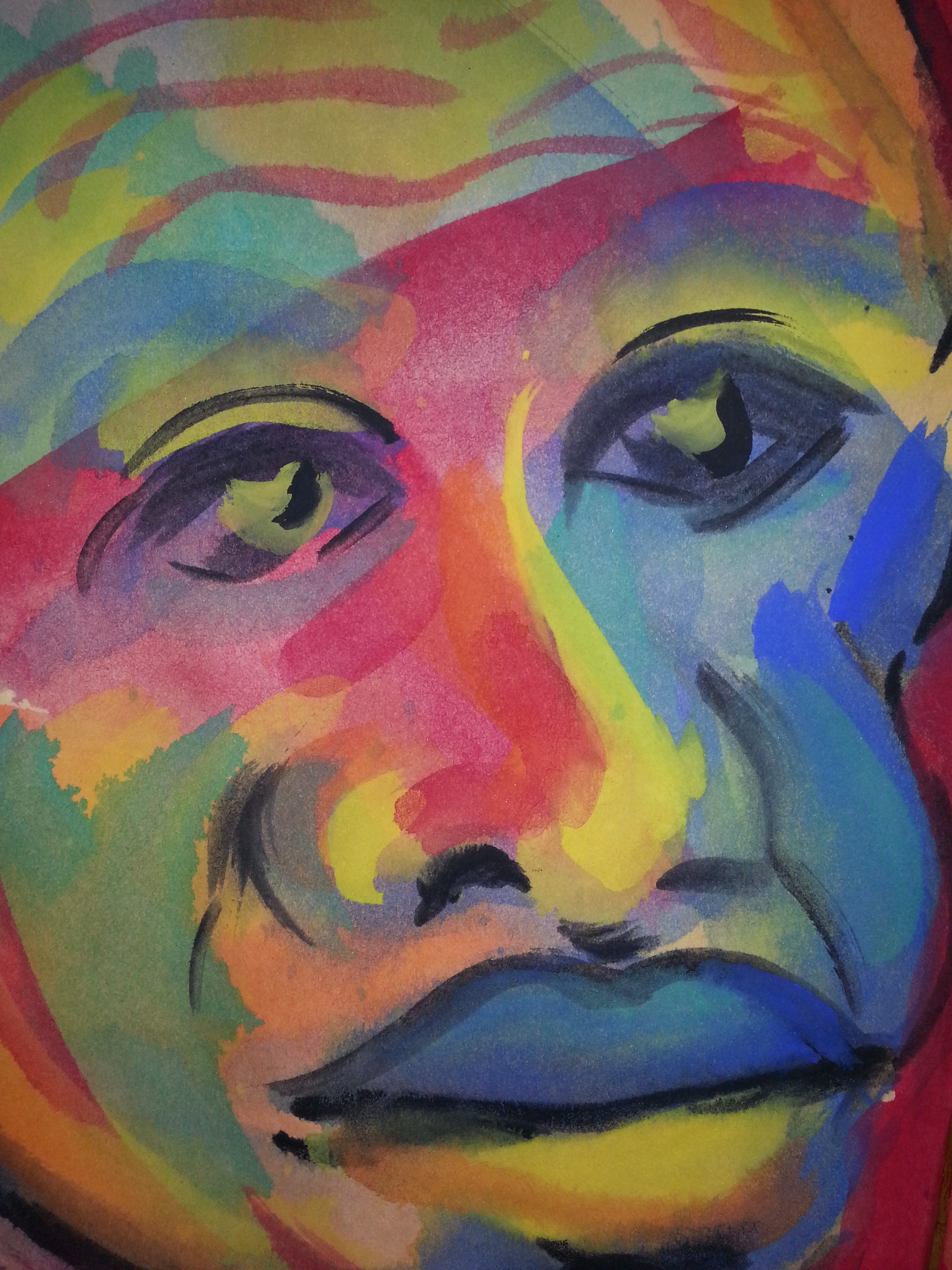 After a beat, Mr. Howard breaks the silence with a nod to Shakespeare, hinting at the hospitality offered by LACMA to the public with its grand entrances, its many players, and the occasional stage.
"I'm a people person, and I have an appreciation for kindness and a warm reception." Plus, "you never know who you're going to meet and how deeply engaged you're going to be" on any given day. He asked if a grand smile was a prerequisite for working here. I answered that, instead, it's more like a side effect.
"It's a clear Los Angeles evening, and we're at a party celebrating LACMA's 50th anniversary. The museum is bashfully standing onstage, and it's your turn to offer a toast. You stand, raise your glass, and speak. What do you say?"
Ahem.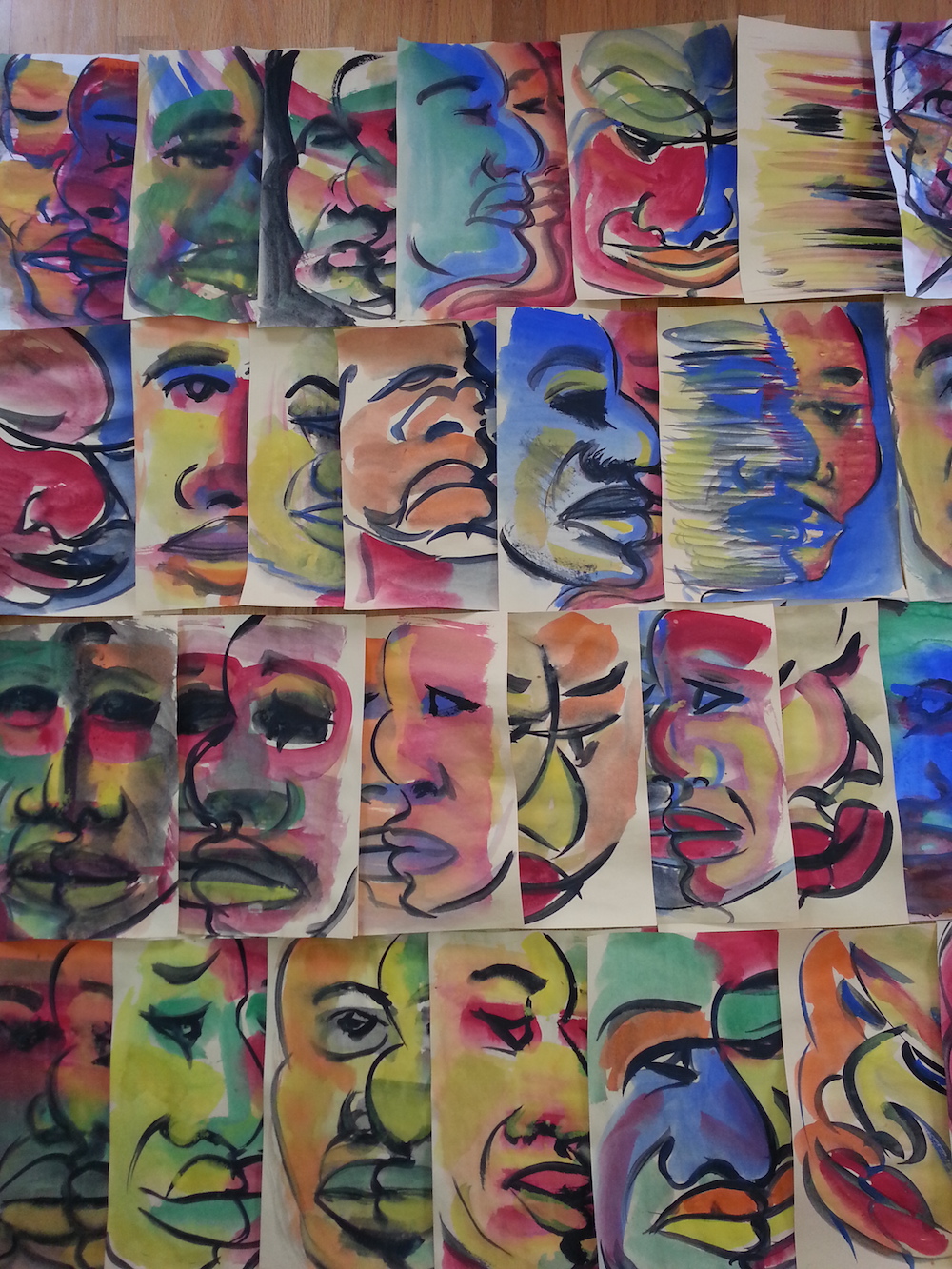 Howard tells the young LACMA to keep up the "good work" and to always fight to allow "creativity to outweigh any other concerns" and to "remain the reflective, meditative place for people to wonder about humanity and its creative reach." Toward the end of Howard's speech, his thoughts drift to the future: "it's good you have so many kids here, they will be the future of this museum."
Yes, indeed.
The Education and Public Programs Department has benefited greatly from Howard's involvement with LACMA. In our 50th year, we're profiling unique individuals who've been deeply involved in myriad ways to make LACMA an active, engaging space. We want to thank Mr. Howard for being an enthusiastic participant in this commune of sorts—for making the museum a place for making and meaning, for being a steady connection to the imagination, and for sticking with us through the years. It's been a real pleasure, and LACMA is happy to know you.
I asked Mr. Howard a few questions about LACMA. Check them out below.
First show you ever saw at the museum: The 1976 exhibition: Two Centuries of Black Art
Number of years visiting LACMA: 39
Number of years as a LACMA Member: 25
Number of paintings completed on campus: "many thousands"
Favorite artworks: Henry Ossawa Tanner's Daniel in the Lion's Den and David Hockney's Mulholland Drive: The Road to the Studio
One wish for LACMA's Future: The inclusion of more young African American artists
Describe LACMA in three words: "Sophisticated Cultural Network"