One last June weekend calls for a trip to LACMA. All weekend long, the Sketchbook Project Mobile Library is parked on campus, offering visitors the opportunity to check out a vast collection of books by artists from around the globe. You'll find mixed-media drawings, creative musings, and personal histories in this traveling project. See the library's hours here. And the special events don't end there.
On Saturday, the U.S. premiere performance of Monoblock by Juan José Gurrola addresses complicated relations between the U.S. and Mexico. This eclectic mix of performance, theater, poetry, and pantomime is free and open to the public. Don't miss this rare chance! Sunday's screening of Parviz Tanavoli: Poetry in Bronze tells the remarkable story of the Iran's greatest living sculptor and his body of work spanning decades and continents. This free event starts at 3 pm.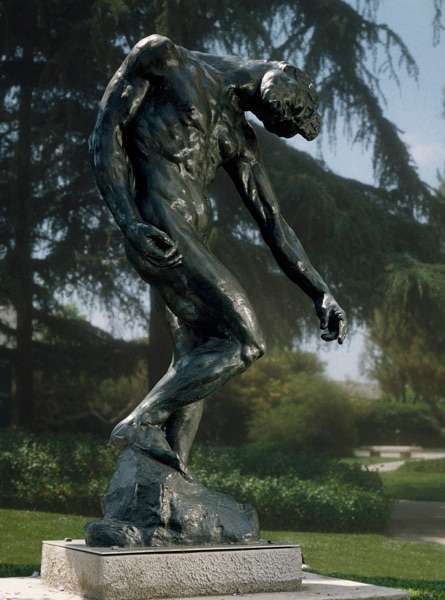 On your visit here, see The Language of Xu Bing and Lens Work: Celebrating LACMA's Experimental Photography at 50, both exhibitions closing in July. Xu Bing's work makes you wonder "What is writing?" while Lens Work inspires new ways of perceiving photography. Free tours of our galleries include a Walk through the Garden with Rodin at 12:30 pm on Saturday and a look at Noah Purifoy: Junk Dada at 1 pm on Sunday.
Music fans have a lot to pick from this weekend. Jazz at LACMA on Friday presents the vocal stylings of Paulette Williams at 6 pm; Saturday at 5 pm, Latin Sounds brings The Ciro Hurtado Band, known for their Peruvian tones, to the Hancock Park stage; and Sundays Live welcomes the Los Angeles Chamber Singers' Cappella lead by Music Director and Conductor Peter Rutenberg at 6 pm. And in a special appearance, Devendra Banhart sits down to talk at Art Catalogues on Sunday at 4 pm.
Finally, families at LACMA should spend some time at Andell Family Sundays at 12:30 pm. Additionally, a free Printmaking Workshop takes place on Saturday at 2 pm but is standby only.