For the last 18 years, families from Hawaiian Avenue Elementary School in Wilmington board a yellow school bus to LACMA and once here, participate in Andell Family Sundays or Target Free Holiday Mondays. This school is one of many schools and organizations that participate in free busing to family programs, but Hawaiian Avenue is by far the one with the longest relationship with LACMA. On a recent afternoon I drove from the museum to the school and met with parent advocate Susan Prichard, who runs the school's parent center, and teacher Lisa Marshall.
The first thing I noticed when I got off the freeway were the oil refineries and shipping containers—very industrial. Wilmington is near the San Pedro port. Within a couple of minutes, I was in a neighborhood, the port was in the background, but it was omnipresent. Hawaiian Avenue Elementary was built by the federal government in 1942, about six months after the Pearl Harbor attack, with the intention of serving the influx of people working to support the war effort. Temporary housing was also built. The school still uses the older buildings. Wilmington is a small neighborhood, and it flies under the radar for most Angelenos. Over the years, Susan has often said to me that it is a neighborhood that is overlooked because of location.
Susan, Lisa, and I settled in Lisa's kindergarten classroom and to talk about the neighborhood and their students. The population is predominantly Latino. Most families live in a nearby housing project. When LACMA's outreach with Hawaiian Avenue began in 1997, most of the families lived in the temporary housing that was 60 years old. Today new housing has been built, which has made a huge impact on the students' daily lives. The economic recession, however, is still palpably felt in this neighborhood. Families struggle to make ends meet, and that causes tremendous stress. Perhaps because of this struggle, the parent center on campus is very active. Parent volunteers, mostly mothers, donate over 10,000 hours a year. Susan also organizes classes for parents like nutrition, self-esteem, and health. That brings us to the trips to LACMA.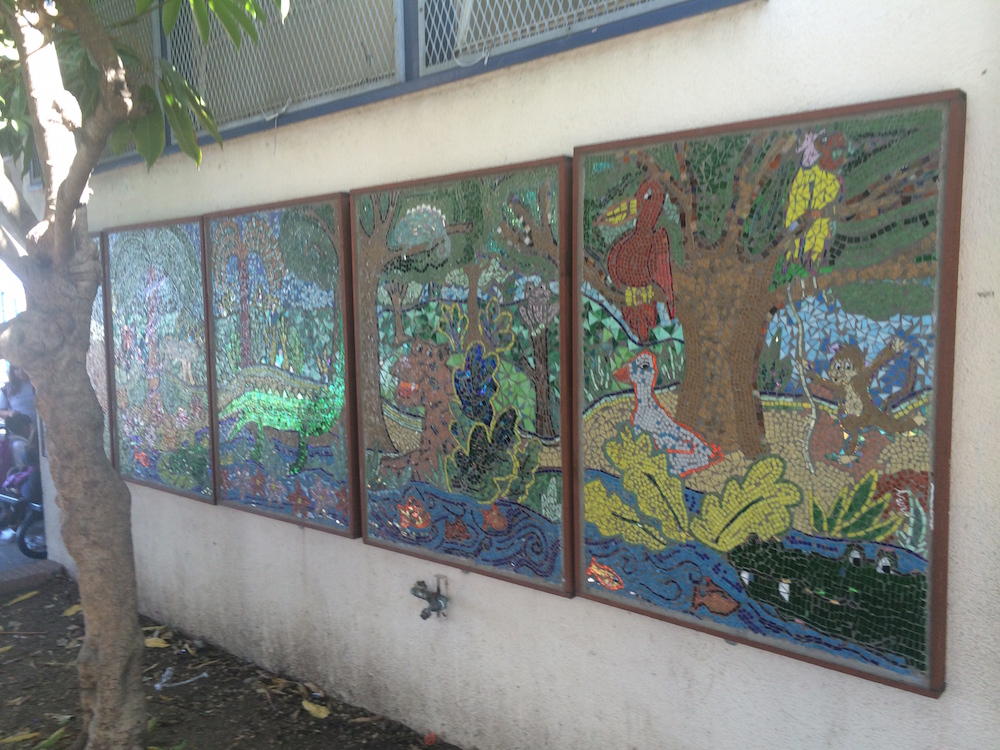 Besides the fact that field trips are always fun, Susan says that because the visits to LACMA are a regular part the school's activities, families feel like they are visiting a place that they know, where they feel welcomed and they belong. Even the parents and kids who are new feel comfortable because other parents talk about the museum. Families go all over campus—they make art at Andell Family Sundays, visit the Boone Children's Gallery, check out Metropolis II, go on a family tour. Lisa takes her students and her daughters (who also come on the bus) out in the park to roll down the hill, like Lisa did when she was a child. All the mom volunteers talk about the collections and the artmaking well after the trip. Recently, a former student brought Susan a picture of them at the community celebration of the opening of BCAM. Although the drive is only about 45 minutes to the museum, the bus transportation that LACMA provides makes it possible for families from Hawaiian Avenue to come to LACMA because most families depend on public transportation. If they came on their own, it would take about three hours each way.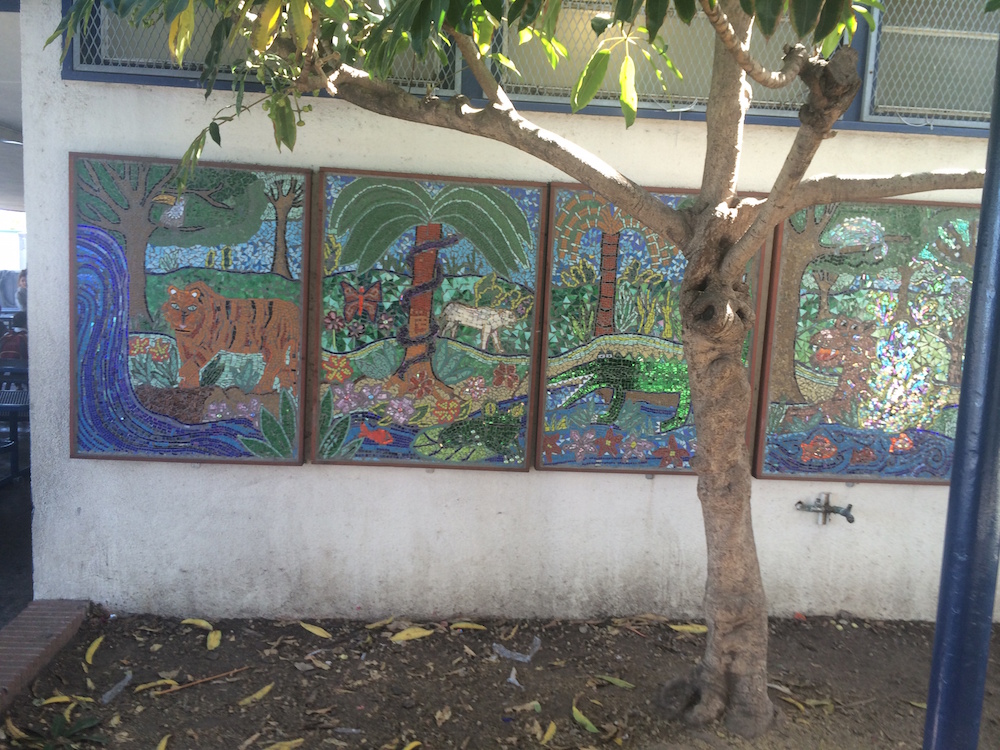 In the school hallway, we ran into the GATE (LAUSD's Gifted and Talented program) teacher, Ms. Allen. Her class was scheduled for their annual trip to the museum. She started the conversation by saying, "I have a bone to pick with LACMA." "Tell me," I asked. "Well, that painting California Poppy Field would go great in my house. I don't know why you won't lend it to me for at least six months of the year." I cracked up, and I handed her some NexGen forms for her students. As we continued down the hall, Susan told me that the trip to LACMA is the only one that GATE kids and parents take together.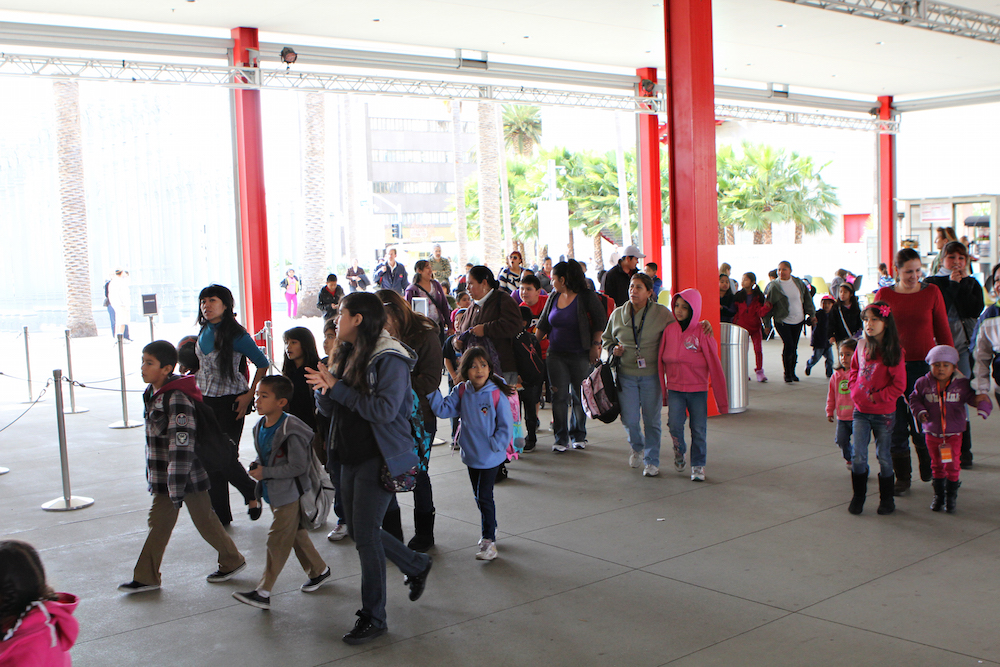 American landscape architect J. B. Jackson said that we understand place through experience, or "a sense of recurring events." Urban design or design alone does not create a sense of place, but the recurring events that happen there, such as holidays, family gatherings, or playing with friends, create that sense of space. I would say that when memories are made in a place, we fall in love with that place, it becomes a part of us. Staff at family programs have also made memories with Hawaiian Avenue families—we remember them, we also have a relationship with Susan and Lisa. All of this helps build community and breaks down the misconception that museums are only for certain sectors of a population. By inviting and welcoming families, from all over Los Angeles to programs such as NexGen, LACMA reflects this beautiful and diverse city.