If you visit the museum once in a blue moon, this weekend is your chance to see what's new.
It's the final weekend to see Ed Moses: Drawings from the 1960s and 70s. The exhibition highlights Moses's graphic experimentation, starting with graphite drawings and moving to signature diagonal grids. The complementary exhibition, Drawing in L.A.: The 1960s and 70s, features drawings from LACMA's collection by other Los Angeles-based artists working at the same time as Moses.
Three free concerts keep toes tapping: Friday night Jazz at LACMA presents Dwight Trible; Saturday's Latin Sounds welcomes Estaire Godinez; and Sundays Live features the Lyris Quartet. All shows are open to the public and perfect for all ages.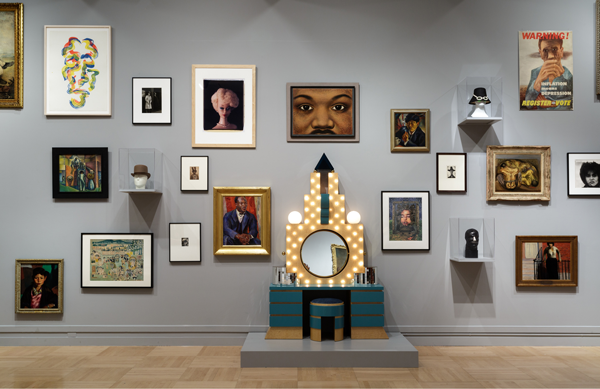 On Friday and Saturday, Film Independent at LACMA and the Toronto International Film Festival present selections from Canada's top 10 film showcase—for free. Friday, see the family drama In Her Place at 7:30 pm. And Saturday at 1 pm Felix and Meira explores desire and the 7:30 pm screening of Atanarjuat (The Fast Runner) is the first feature ever to have been acted entirely in the Inuit language.
Families visiting this weekend will enjoy a new theme to Andell Family Sundays, this month focusing on portraits as seen in Faces of America: LACMA Collects. Take advantage of free tours, including a 20-minute walkthrough of African Textiles and Adornment: Selections from the Marcel and Zaira Mis Collection on Sunday. And for a hidden gem, check out The Allure of Venice for prints and drawings from the permanent collection surveying the city of Venice's unique place in history.