What started 24 years ago with an audience in the dozens continues to grow to upwards of 4,000 for the Jazz at LACMA free concert series. We wrap up this year's series on Friday, Nov. 27 with the Bruce Eskovitz Jazz Orchestra, which combines the soul of a big band with the agility of a small ensemble.
It's been quite the year for Jazz at LACMA. We celebrated the museum's 50th anniversary by opening the series with a salute to jazz legend Cannonball Adderley featuring Cannonball's original drummer, Roy McCurdy. Fifty years ago, Cannonball Adderley was the first jazz concert ever presented at LACMA, so we thought it fitting to return to our roots for this special kickoff concert.
Other highlights during the season included bassist John B. Williams, pianist Bill Cunliffe, drummer Clayton Cameron and his sextet, John Beasley and the Monk'estra, and trumpeter Bobby Bradford with Tête à Tête. In September, we presented our 8th annual L.A. Jazz Treasure Award in partnership with the L.A. Jazz Society. The recipient was guitar legend Kenny Burrell, who performed with his Los Angeles Jazz Orchestra Unlimited. L.A. County Supervisor Sheila Kuehl also presented Mr. Burrell with a proclamation from the County.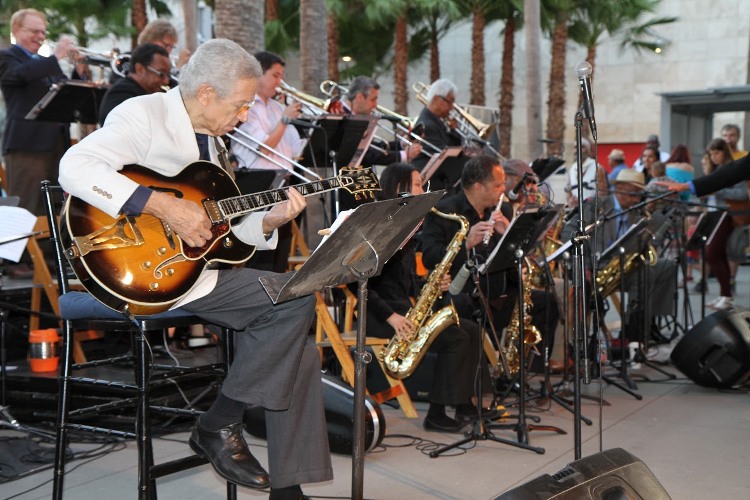 KJazz 88.1 FM continues to broadcast the Jazz at LACMA concerts every Sunday evening at 7 pm. Since we started our broadcasts in 2012, our ratings have tripled! As we wind down the live concert season, rebroadcasts from this year's concerts will continue all the way through the start of next year's jazz series in April.
And speaking of next year, 2016 marks the 25th anniversary of Jazz at LACMA. Throughout the season, we will be presenting special events and concerts that celebrate, in the words of DownBeat magazine, "one the country's top jazz venues." Next year's concerts start up again on Friday, April 22.
Jazz artist Samuel Pace created a limited edition Jazz at LACMA t-shirt. A few t-shirts remain and can be purchased in person at Art Catalogues, but that will be it for the 2015 version of the Jazz at LACMA shirts—so be sure to get them while you can.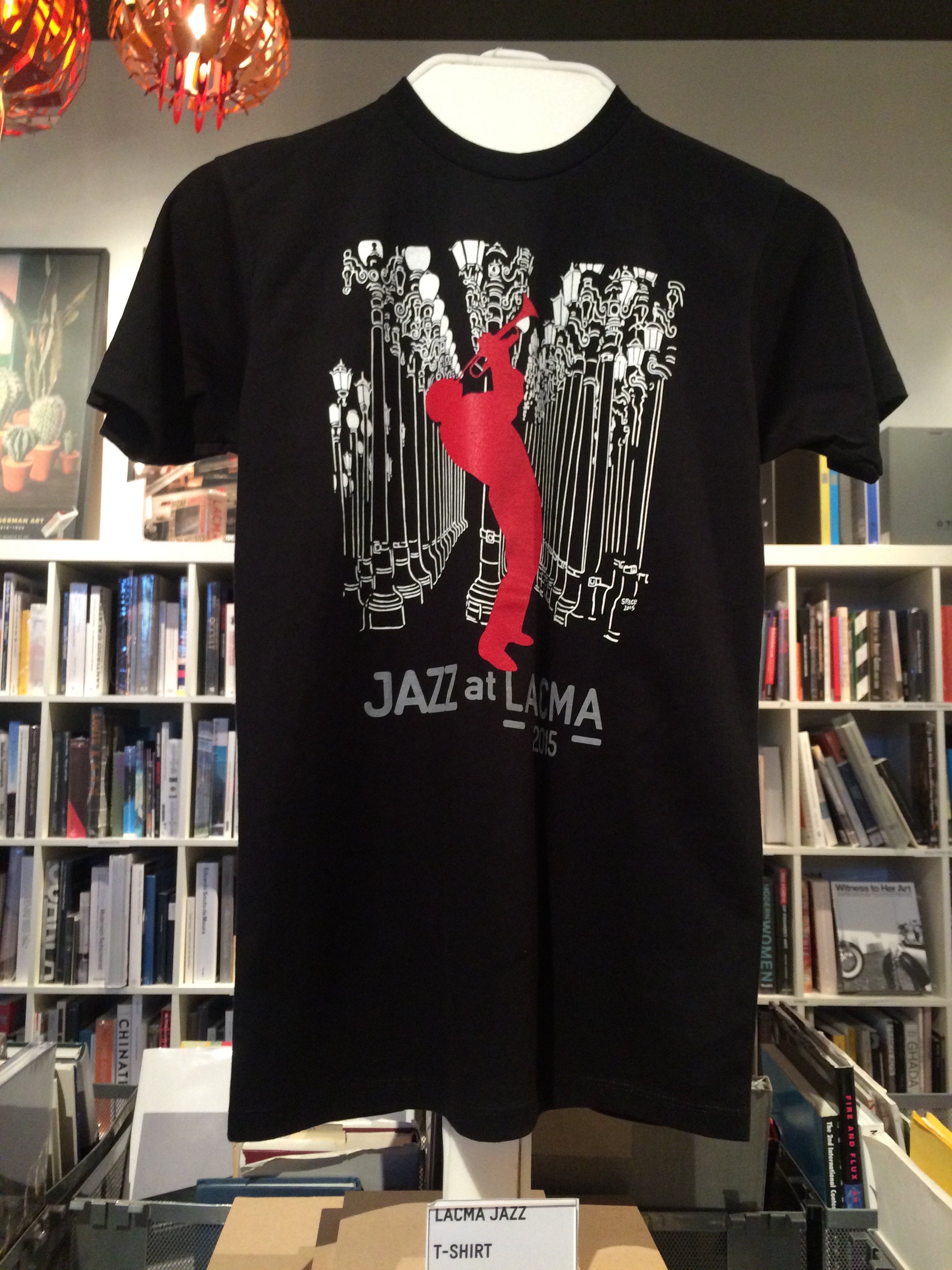 We want to thank the City of Los Angeles Department of Cultural Affairs, KJazz Radio 88.1 FM, L.A. County Supervisor Sheila Kuehl, and the Johnny Mercer Foundation for their continued support of this special free concert series that unites the city like no other.
So have a beautiful Thanksgiving—then come join us on Friday, Nov. 27 for the final Jazz at LACMA concert of the year from 6–8 pm.