This upcoming weekend, Saturday, February 13, the Los Angeles County Museum of Art will welcome thousands of a particularly engaging and lively audience to the museum after hours: teenagers. Teen Night: After Dark, LACMA's annual teen-only bash, is ruling Valentine's Day weekend. The pièce de résistance of LACMA's High School Interns, Teen Night is the crown jewel of SoCal teens' social calendars. From Santa Barbara to Pacoima to Hollywood, teens travel in gaggles to this extraordinary museum for an evening of exhibitions, art-making, dancing, new friend-making, and more.
Los Angeles-based artist Diana Thater's exhibition The Sympathetic Imaginationis the exhibition focus for this year's event. Teens attending After Dark have the rare opportunity to view this exhibition strictly among their peers, to immerse themselves in moving image and color, and to personally engage with LACMA educators and High School Interns about the work. Learn about the difference between RGB and CMYK, tap into your "wild [animal] side," and consider the topics you are most passionate about in life. While you're in the exhibition, you are inside of a work of art at all times...so watch your feet! There are projectors and screens scattered around the exhibition space.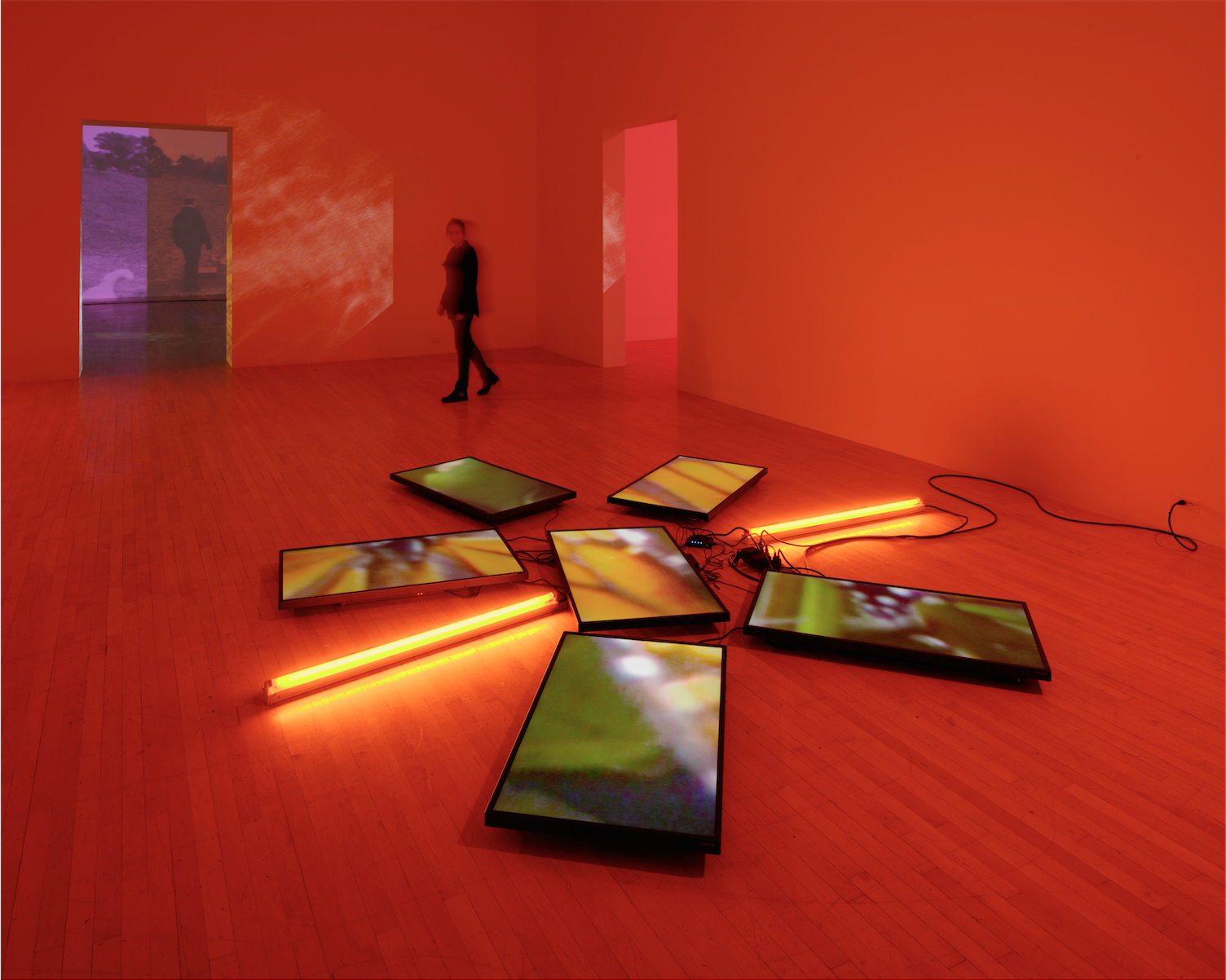 Artist Caitlin Lainoff will lead teens through a projection-based, water marbling painting process. Use paint and water to create a beautiful projection, and then immerse the  paper in water to capture your masterpiece in perpetuity. All while teen band Blank Minds and teen DJs from arTES High School delight the crowds with both contemporary tunes and original music. 
Venture up to the Art of the Americas Building, Level 4, where you'll find our High School Interns facilitating a community Valentine's Day workshop. Make a wish or a statement, and leave it hanging to inspire others.
In a world where we're all so eager to rush about and grow up already, Teen Night is a primary example of the benefits of being a teen in Los Angeles. After Dark teens choose an evening of creativity, fun, and adventure with friends, old and new, in a safe museum setting full of treasure and chance. Teen Night: After Dark is an incredible bridging experience for Los Angeles teens. Take advantage of the night and expand your social circle in the galleries, create stories and share photos using #LACMATeenNight, share curiousity with friends, and enjoy a night out at the museum.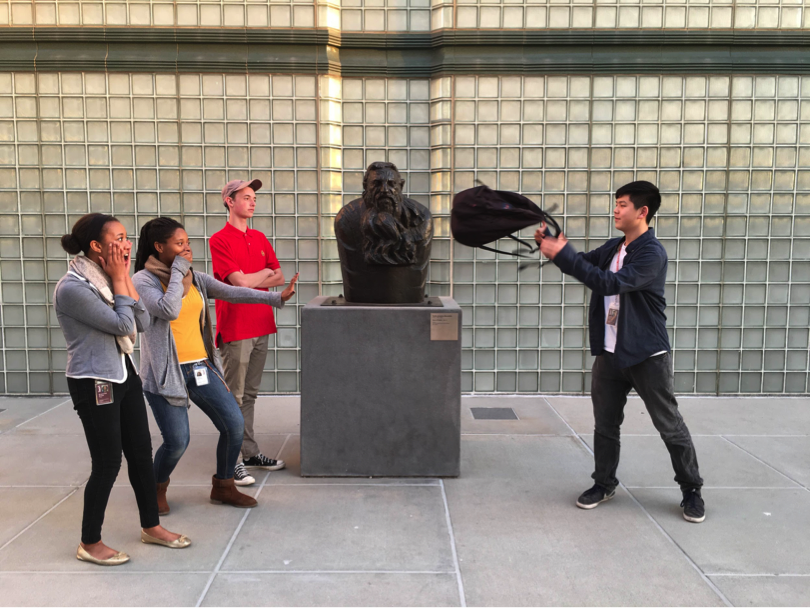 Teen Night Pro Tips
There will be tacos, tacos, and more tacos. Bring cash for bites!

Follow @lacma on Snapchat to participate in our special Teen Night Snapenger Hunt. Complete the challenge and be one of three teens to win a fabulous prize. 

Don't leave home without your current middle or high School ID. We will be checking IDs at the door.

Don't forget that backpacks will not be allowed into the event, so be sure to leave yours at home. Otherwise you'll have to leave it with us while you're dancing, Snapping, and gallery-hopping.

Keep in mind that there are no reservations this year. Entry is first come, first served. The event starts at 7:30 pm. Teens are welcome to queue up starting at 5:30 pm.
Have a question? Check out the FAQ or email educate@lacma.org.