In 2011, the costume and textiles department collaborated with theatrical costume designer and Cal Poly San Luis Obispo professor, Thomas John Bernard, to recreate selected garment patterns of historic dress displayed in LACMA's recent costume exhibition, Fashioning Fashion: European Dress in Detail, 1700–1915 (2010–2011). The aim of this online project, "Undertaking the Making: LACMA Costume and Textiles Pattern Project," was to offer free downloadable patterns of fashions in the permanent collection. Not only could these patterns be used to better understand how historic silhouettes were created, but they could also offer a glimpse into the constant evolution of dress.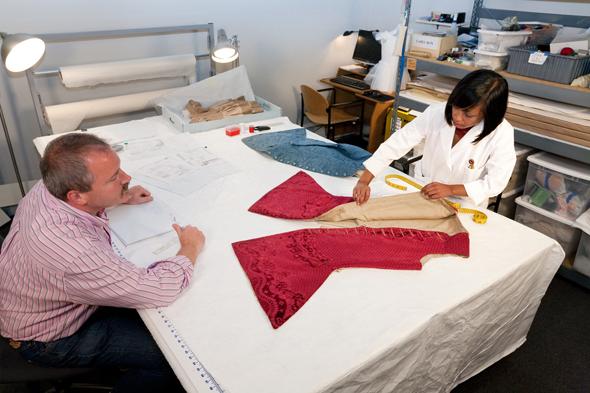 Now, five years later, we are continuing this exciting object-based costume resource. In addition to the release of six more patterns from garments in Fashioning Fashion that were originally drawn by Thomas Bernard (including an 18th-century woman's redingote, a 19th-century boy's frock, and an early 20th-century woman's evening pajama by Callot Sœurs), we will also publish three patterns of fashionable men's clothing on the occasion of the upcoming exhibition Reigning Men: Fashion in Menswear, 1715–2015.
In this latest iteration of the LACMA pattern project, the patterns were hand-drawn in a process of reverse engineering where a three-dimensional object is "de-constructed" back to its original two-dimensional form. These scaled and printable patterns not only required great care in handling the historic and rare works of art, but also a knowledge of garment construction, textile structure, fashion history, and—above all—patience. 
The three looks selected for "Undertaking the Making: Reigning Men" represent clothing which were worn as a statement of modernity and identity during their respective time periods. The 18th century macaroni—named after the Italian pasta dish enjoyed by well-to-do young Englishmen on Grand Tour of the European continent—dressed to assert his cosmopolitan outlook. In the macaroni pattern, one can observe the shortened tails of the coat and tightness of the suit, a far cry from the more voluminous looks of suits typical of the period.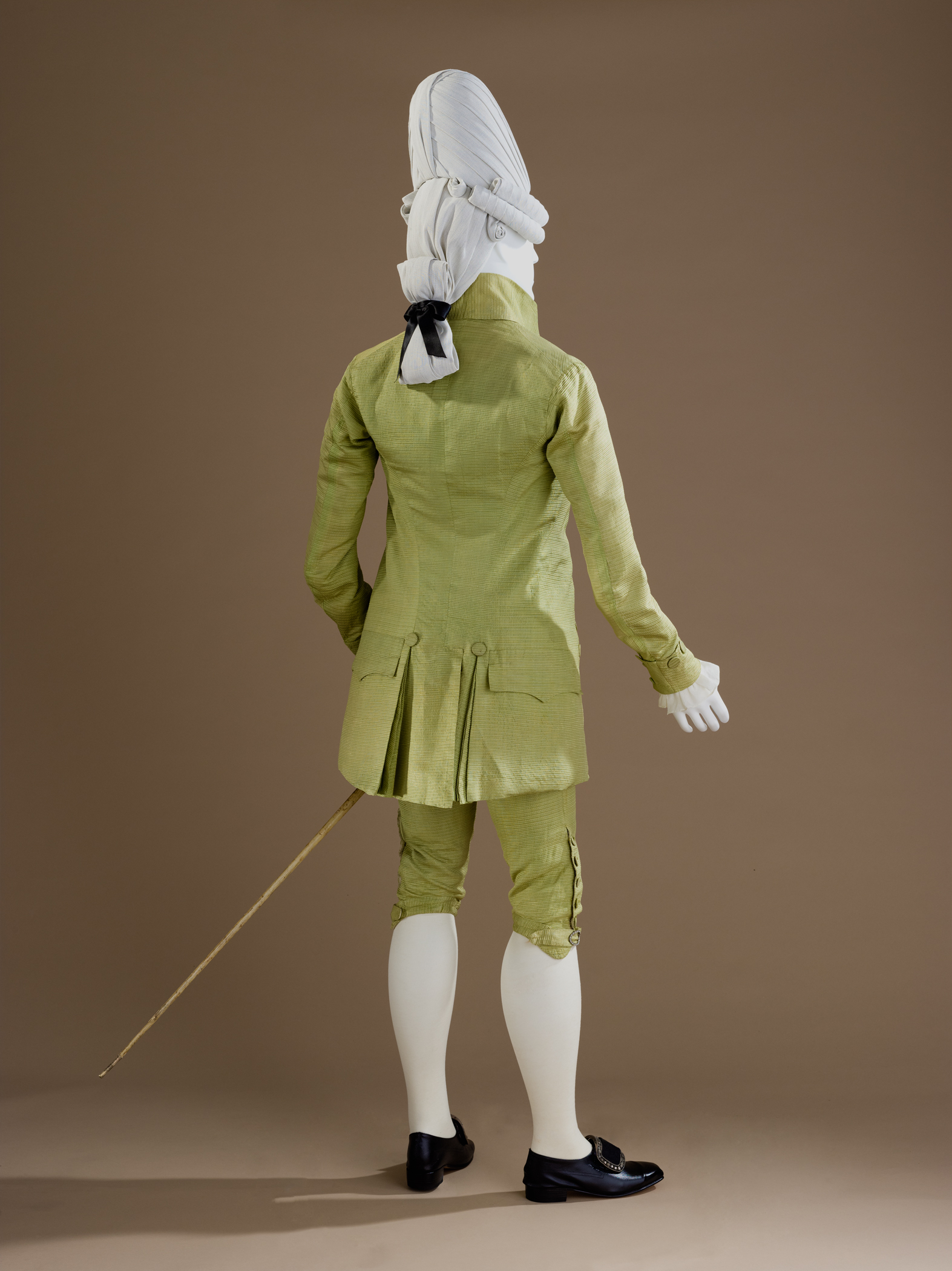 An early-20th-century Japanese overcoat (tonbi) was made of imported wool and was fashionable among intellectuals, professionals, and the wealthy. This overcoat, based on the western Inverness coat, was made with a hip-length shoulder cape with large armholes that extended to the waist to accommodate the wide sleeves of the kimono worn underneath. The adaptation of this western garment for the east is emblematic of ongoing cross-cultural influences in menswear.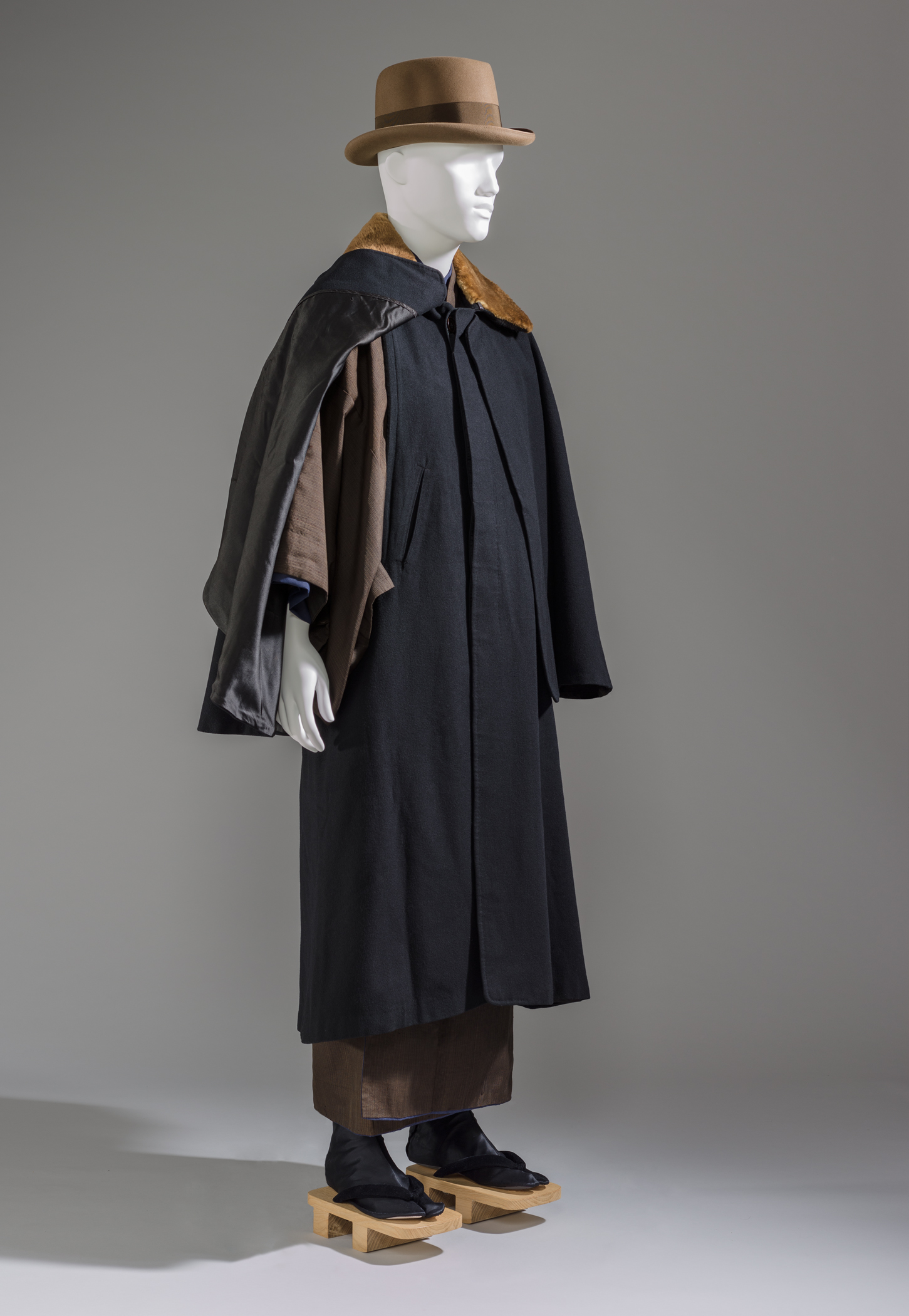 And finally, an early 1940s zoot suit, flamboyant in style and exaggerated in proportion, illustrates how great movement and extreme dandyism was achieved in the construction of this rare ensemble. The jacket's overly broad shoulder line was offset by a fitted waist and long hem, while the volume of the pegged trousers was formed with deep pleats at the waist and long, curved darts at the ankles.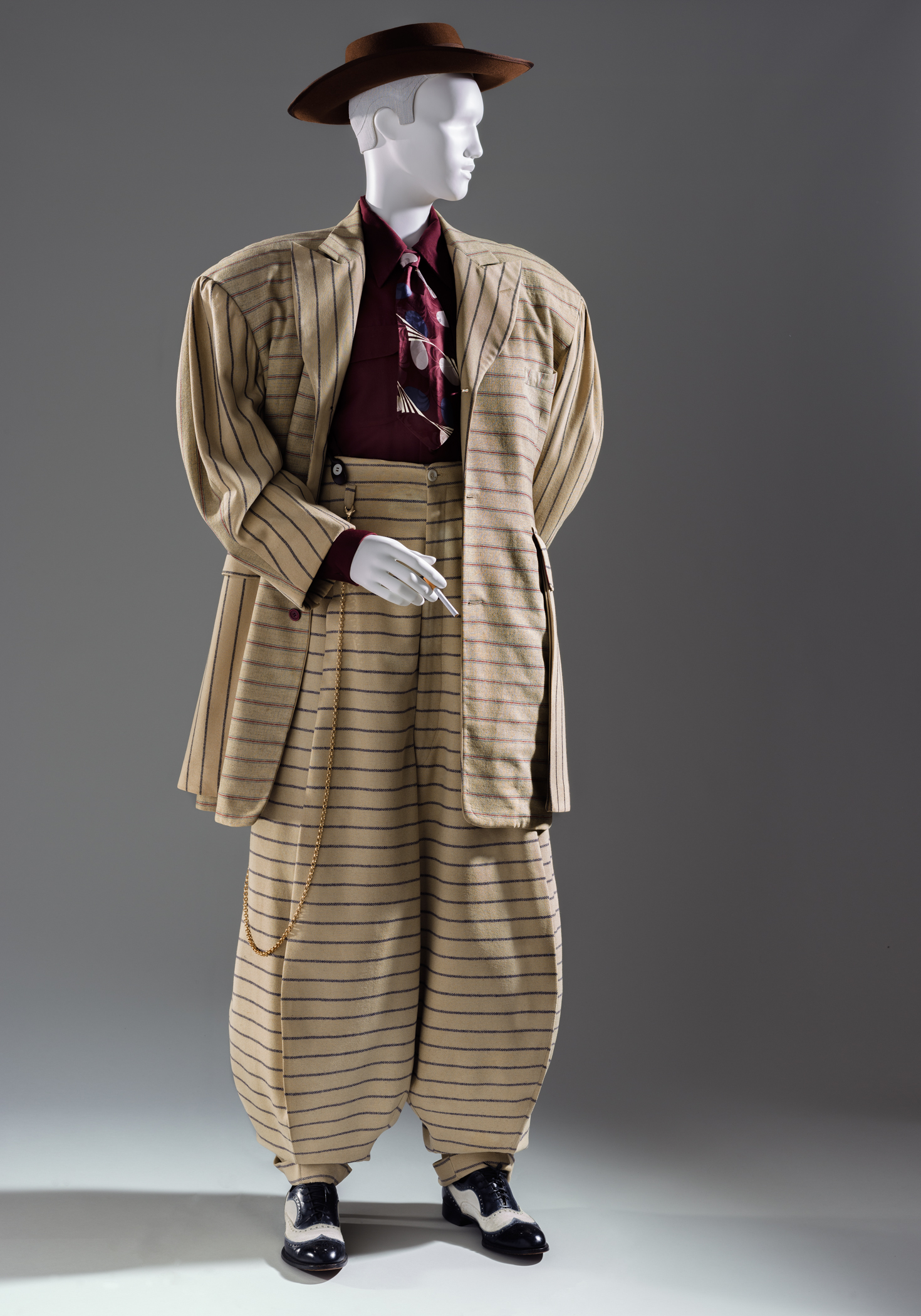 Whether you are a scholar, costumer, or clothing enthusiast, the #LACMAPatternProject offers a closer look into the creation of these relics of the past. Don't miss seeing the fashions from which these menswear patterns are based in Reigning Men: Fashion in Menswear, 1715–2015, on view April 10–August 21, 2016.