This weekend, the 30th Collectors Committee will gather at LACMA to help the museum acquire important works of art for every area of our encyclopedic collection. Since 1986, the members of the Collectors Committee have brought in 203 acquisitions with donations exceeding $32 million. As we gear up for the weekend of art, food, and wine, we asked a few veteran curators about their favorite past Collectors Committee acquisitions.
Fudō Myōō on view in the Pavilion for Japanese Art, Level 3
Fudō is the indomitable foe of evil in the Buddhist pantheon. Literally, his name means "the immovable, undefeatable, enlightened king of Buddhism." In the face of evil and falsehood, he is unyielding, unbeatable, and indefatigable. Our sculpture is made of one solid piece of cypress wood. You can see the grain extending down the arms and through the hands, which is remarkable for a 12th-century sculpture because it proves the hands are original. It was probably a secret image and stored in a special shrine and only seen very rarely, which explains its incredible condition. The remarkable thing about our Fudō is that when you look at him from the front, he is all masculine, but from the rear, he shows a softer attitude with flowing tresses, feminine hips, and a gentle stance. This is the yin/yang of masculine/feminine, a concept deeply rooted in East Asian philosophy and art.
—Robert T. Singer, Curator and Department Head, Japanese Art
Lee Krasner's Desert Moon on view in the Ahmanson Building, Level 2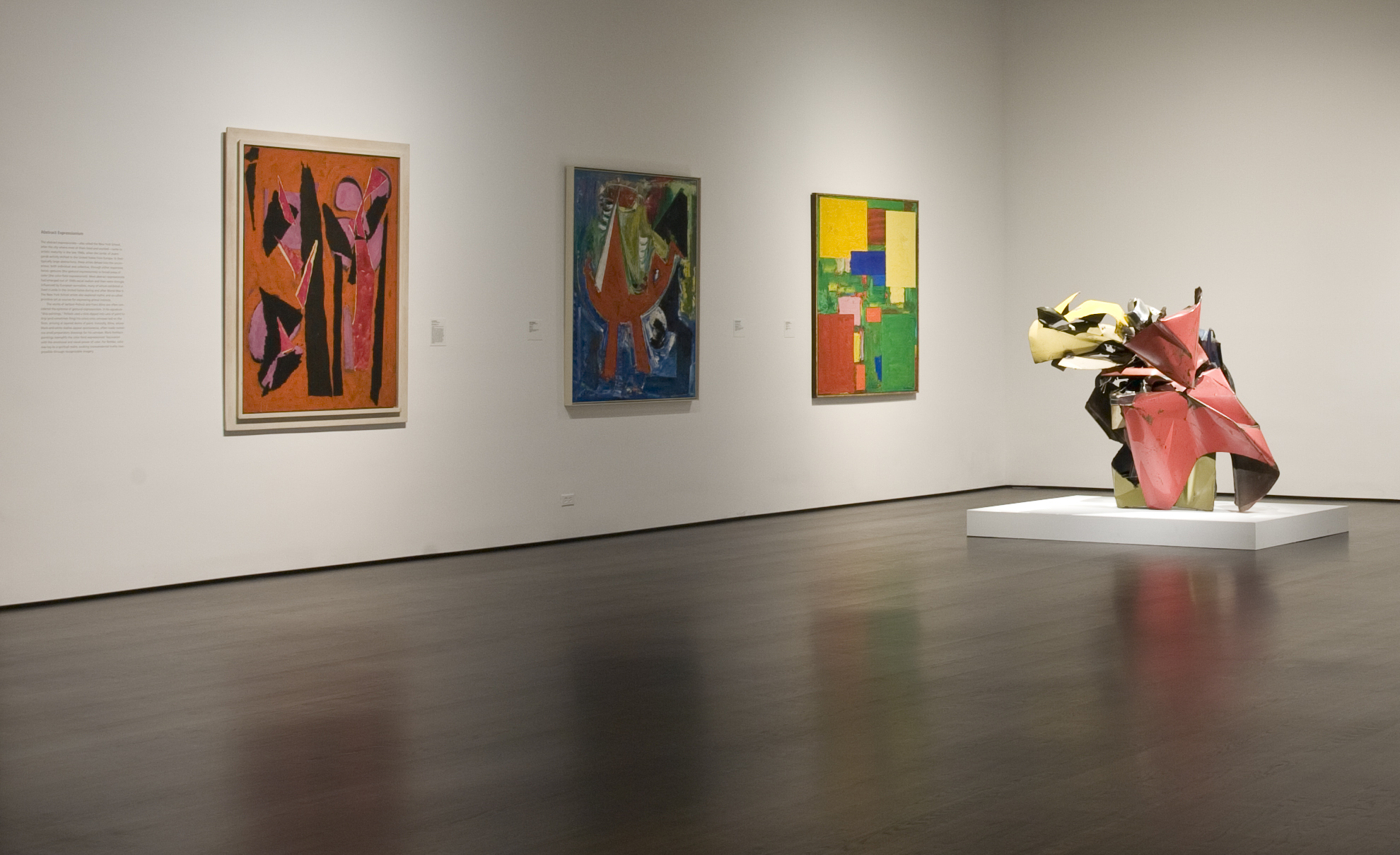 There's been a lot of talk in recent weeks about a renewed focus on women artists in exhibitions and public collections, including two major articles in The New York Times. Fortunately for LACMA, we already include in our holdings many of the artists mentioned, as well as other under-known (and well-known!) women artists who weren't mentioned. One of my favorite works in LACMA's holdings—and, to my eyes, one of Collectors Committee's smartest acquisitions over the years—is Lee Krasner's Desert Moon (1955) [acquired in 2000]. This striking piece looks at first glance like a painting but in fact is a collage (of oil on paper on canvas, and oil on canvas). The energy implied by the ripped forms as well as the high-key palette viscerally reflect the power of Krasner's art.
—Carol S. Eliel, Curator of Modern Art
Vessel in the Form of a Fish on view in the Hammer Building, Level 3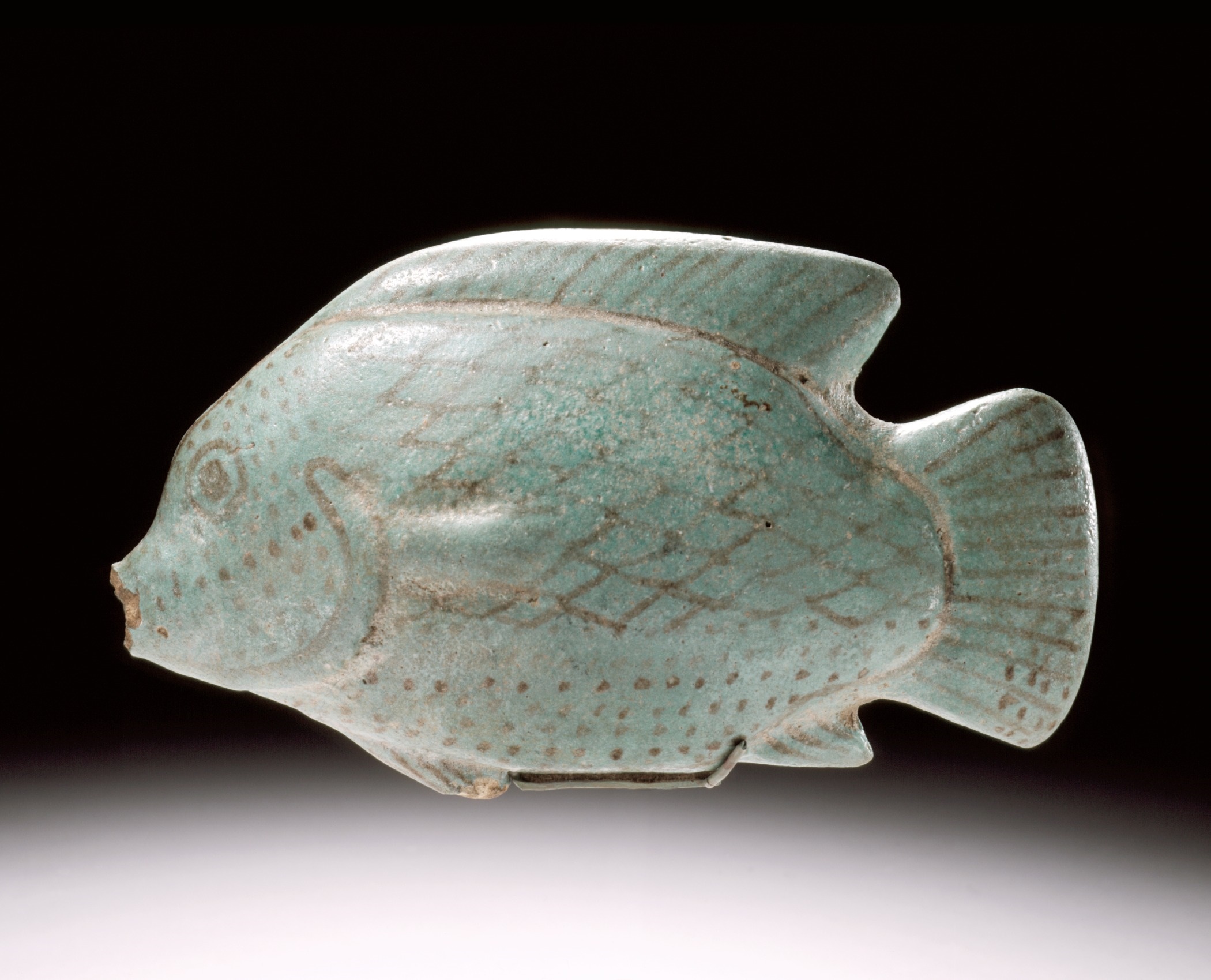 This vessel represents a bulti (nile perch), a silver-blue fish depicted here in delicately formed Egyptian faience. It dates to the 18th dynasty, a period known for its outstanding design and fine craftsmanship, making this elegant form a desirable addition to LACMA's small collection of Egyptian art.
—Nancy Thomas, Senior Deputy Director for Art Administration and Collections