Esteemed actor Gregory Peck had a decades-long association with London's Savile Row tailor H. Huntsman & Sons. One of his classic suits from 1954 is on view in Reigning Men: Fashion in Menswear, 1715–2015, and Anthony Peck will be speaking about his father's relationship with Huntsman at the Reigning Men symposium on May 21. We caught up with Anthony to hear more about his father's sense of style and appreciation for craftsmanship.
Your father was known for his classic, elegant style. What was his relationship with London's Savile Row tailor H. Huntsman & Sons, and how did that relationship begin?
Greg found Huntsman through his friend, John Huston, who directed him in Moby Dick (1956). Although J. Arthur Rank, the British industrialist and film producer, made a movie starring Greg, The Million Pound Note (1954), for which Huntsman made the costumes, and that predates the Huston connection.
Greg's tailor was the legendary cutter Colin Hammick, and Greg knew him well. I remember going to Huntsman as a young lad of 10 or 12 and being mystified and fascinated with the world there. It was an atmosphere not unlike that on my father's movie sets, which I had visited so many times: an atmosphere of men at work, of quiet concentration. But there was also a palpable sense of fun and love of work. Greg would discuss the weight and texture of the beautiful fabrics unfurled before him. There would be discussions of purpose and cut. Greg would always want the advice of the expert. He would take that advice into consideration before making his decision. It was a true collaboration.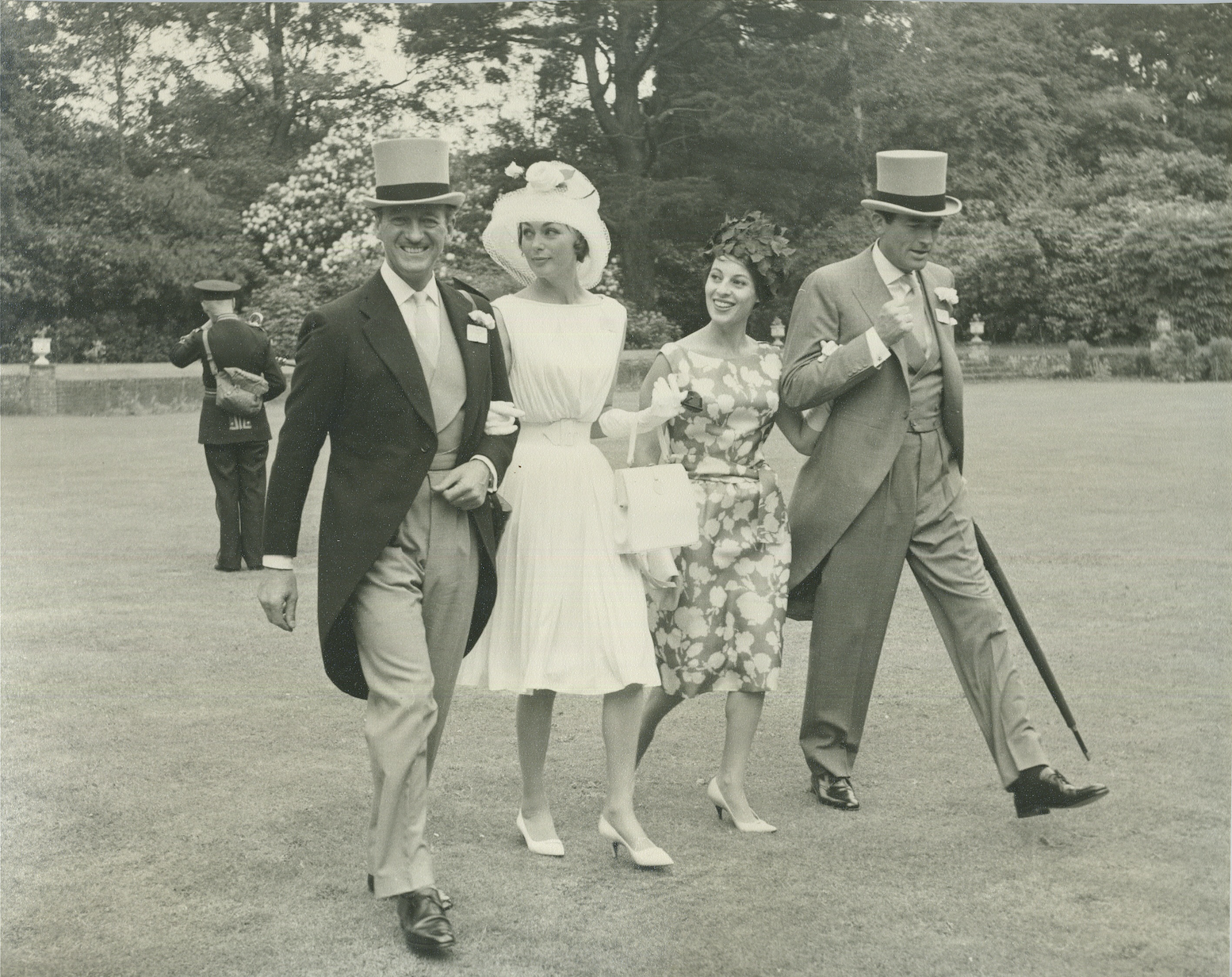 What are some of the more unique aspects to his association with Huntsman?
Greg wore Huntsman in his personal life. There was very little else in his wardrobe. Greg wore the Huntsman tweeds all over the world, walking in Central Park and Hyde Park, down the Champs Elysées, to night games at Dodger Stadium, and to the great museums of the world. Because he so respected the craftsmen who did the painstaking work of constructing the clothes, he always reserved the greatest praise in his appreciation of the clothes for them, for the tailors and cutters. He might well have known the owners of Huntsman. I do not know. But he knew the tailors. He related to them and to their devotion to craft.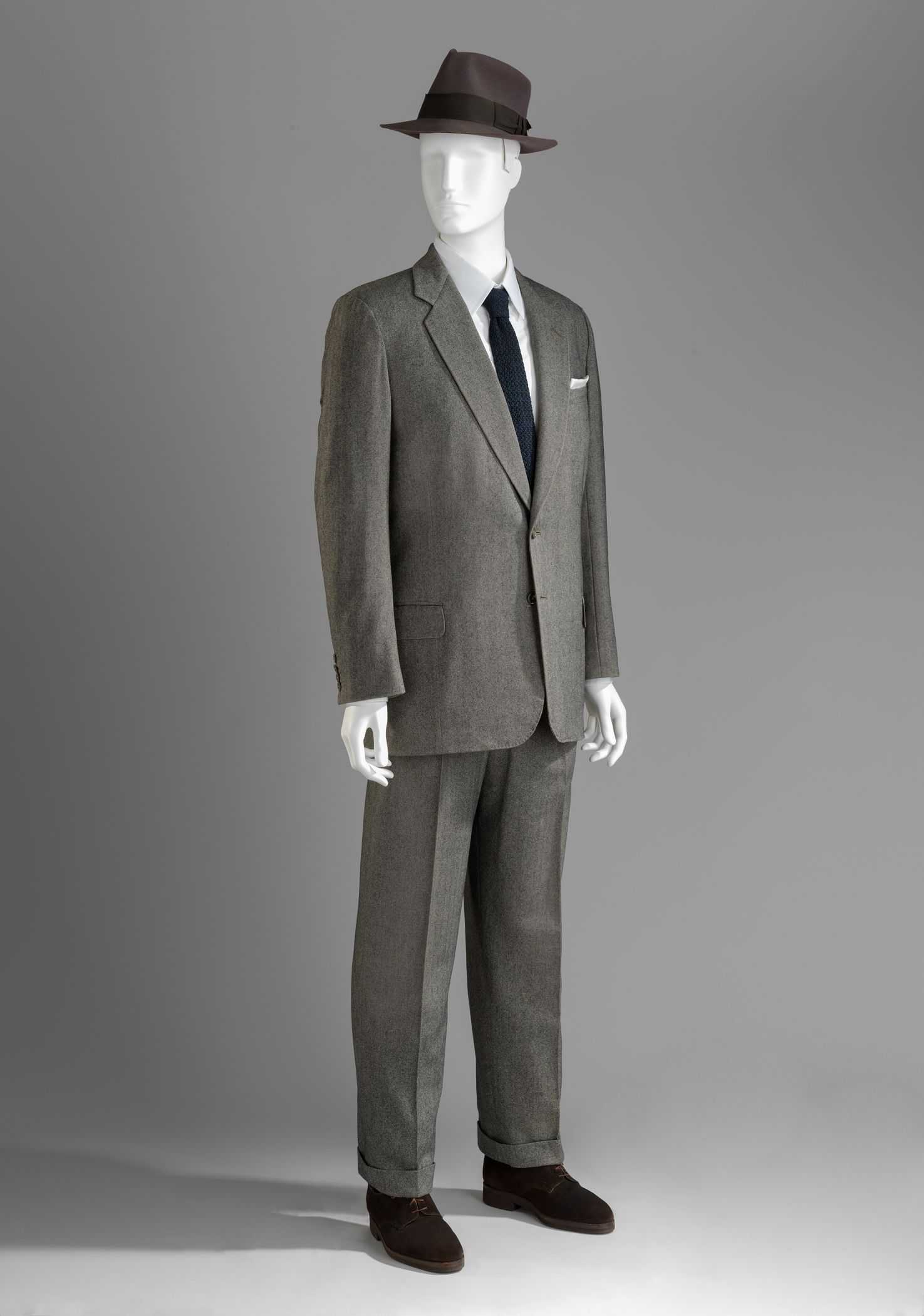 How did your father's style influence you?
Greg's style was to be himself. At all times. That comes naturally to some and is hard-won by others. Greg was comfortable with himself because he always made choices true to himself. Greg never dressed with flash or called attention to himself in any way. He simply went about his life as an artist taking roles that spoke to his beliefs and as a private citizen participating in what moved him. He had the courage of his convictions and he spoke out regularly on issues close to his heart: racial equality, increased gun laws, gender equality, religious freedom. I would like to think that Greg gave me his values. 
You will be speaking at the Reigning Men symposium on May 21. What are you most interested in sharing about your father's 50-year collaboration with Huntsman? 
The reason that Greg wore Huntsman exclusively goes directly to his love of and respect for craft. Greg was a craftsman in his work. Huntsman is a concern built on craftsmanship of the very highest standards. Greg placed great value on pure technique, on the determination not to compromise in one's work, on striving for excellence. That describes Greg's approach to acting and it describes Huntsman's approach to tailoring. Greg wore Huntsman because he saw their clothing as examples of craftsmanship of the highest order—works of art, if you will. At Huntsman, clothes are the vehicle for exercising mastery of these centuries-old techniques still used to this day. And, the art is the refusal to compromise on even a single stitch.
LACMA will present The Sixth R.L. Shep Triennial Symposium on Textiles and Dress—Reigning Men: Three Hundred Years of Menswear, exploring historic and contemporary menswear, the zoot suit, avant-garde fashion designers, and Gregory Peck's close ties with London's Savile Row, on Saturday, May 21, from 10 am to 4:30 pm. Tickets include admission to Reigning Men.