If you have visited the Art of the Americas building in the last few months, you may have noticed a beautiful—if unusual—new acquisition hanging in the Arts and Crafts movement galleries on the third floor. A gift of the Scott D. Goldstein family in honor of the museum's 50th anniversary, this large-scale leather panel by Elizabeth Eaton Burton is the first work by the multifaceted Santa Barbara designer and craftswoman to enter the museum's collection. (And if you haven't seen it, please come soon—it's on view through July 26.) Originally installed in Vermont's Allenwood Lodge around 1902, this remarkable piece demonstrates Burton's patented leatherworking technique, an ever-evolving combination of burning, dyeing, and layered appliqué affixed with machine stitching that created dramatic depth in her sweeping California landscapes and other designs.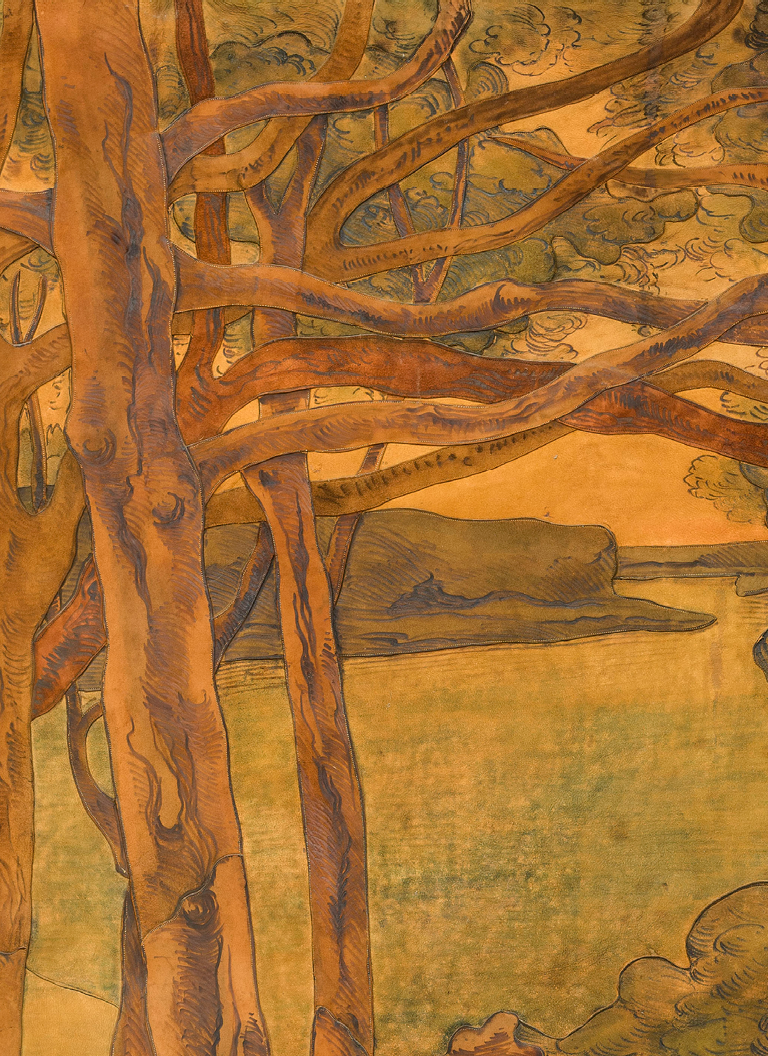 Arts and Crafts enthusiasts may be most familiar with Burton's intricate repoussé lamps with exotic shell shades, in part because so few documented examples of her leatherwork survive. Yet in her own time, it was her work in this medium that most impressed critics. In a 1904 article in The Craftsman, famed Arts and Crafts proselytizer Gustav Stickley praised her as a "mural painter in leather." Vogue singled out her panels and friezes as her most serious work, while The New York Times called leather her specialty, noting in a 1901 article that: "During the last three years, Mrs. Burton has made so many clients in San Francisco and New York that she now employs a houseful of workmen and workwomen in Santa Barbara."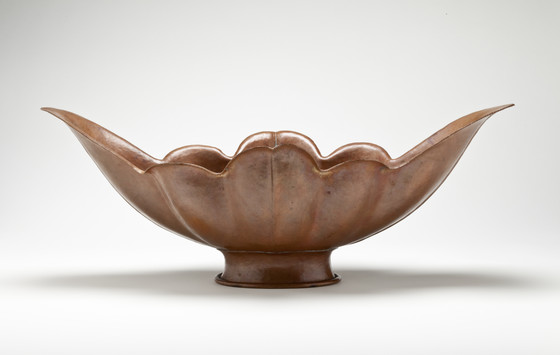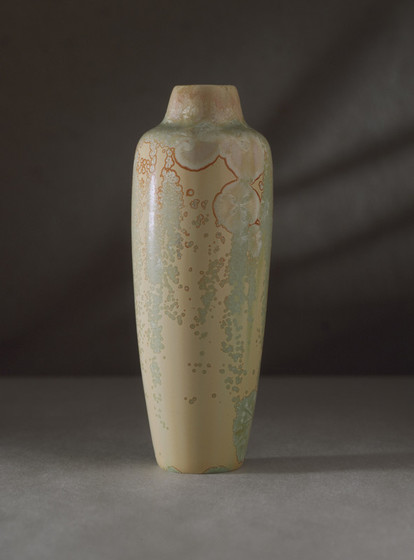 While Burton's success as an entrepreneur was certainly impressive, it is also indicative of how the Arts and Crafts movement's embrace of domestic artistry provided new opportunities for women's achievement and just as important, their employment. Women worked at many levels—designing, making, and decorating objects, writing for journals, and running workshops aimed at improving the lives of poor women and immigrants. A careful observer will find objects by several women artists in this section of the galleries, from a monumental copper bowl by the versatile craftswoman Marie Zimmermann to a delicate crystalline glaze vase by the innovative ceramist, author, and educator Adelaide Alsop Robineau.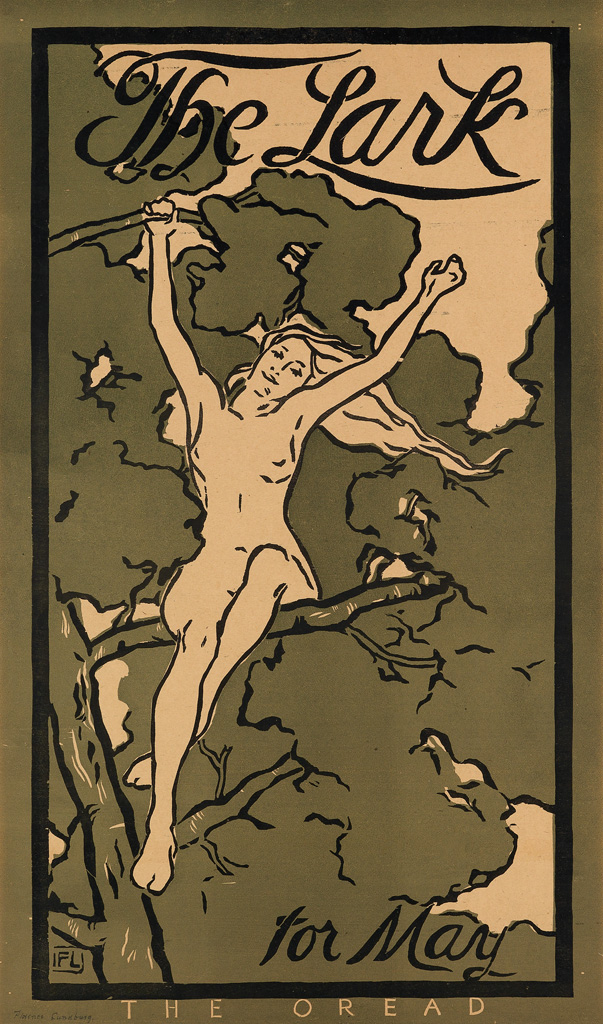 Since our Arts and Crafts movement collection is one of international importance, we are continually looking for ways to make this area ever more comprehensive. In the past few years, one focus has been to increase our holdings of work by women, since they were such leaders in the movement's drive for economic and social reform. Recent acquisitions have included a literary poster by San Francisco bohemian Florence Lundborg, a rare stained glass panel by British artist Margaret Rope, an embroidered panel by Britain's Langdale Linen Industry, an elegant leather bookbinding by social justice activist Ellen Gates Starr—and of course, the Burton panel. Through these acquisitions, LACMA can tell the story of how women designers used the elevation of the decorative arts to the status of fine arts to achieve their economic and artistic goals. 
The Arts and Crafts movement galleries are in the Art of the Americas Building, Level 3. Check out Elizabeth Eaton Burton's Panel from Allenwood Lodge, Vermont through July 26.