On Thursday, January 19, LACMA will be hosting a virtual lunchtime conversation with artist Steven Young Lee. This is the third and final conversation in the series Conversing with Collections: New Spins on Ceramics, which the museum organized in conjunction with our exhibition Conversing in Clay: Ceramics from the LACMA Collection (on view through May 21, 2023).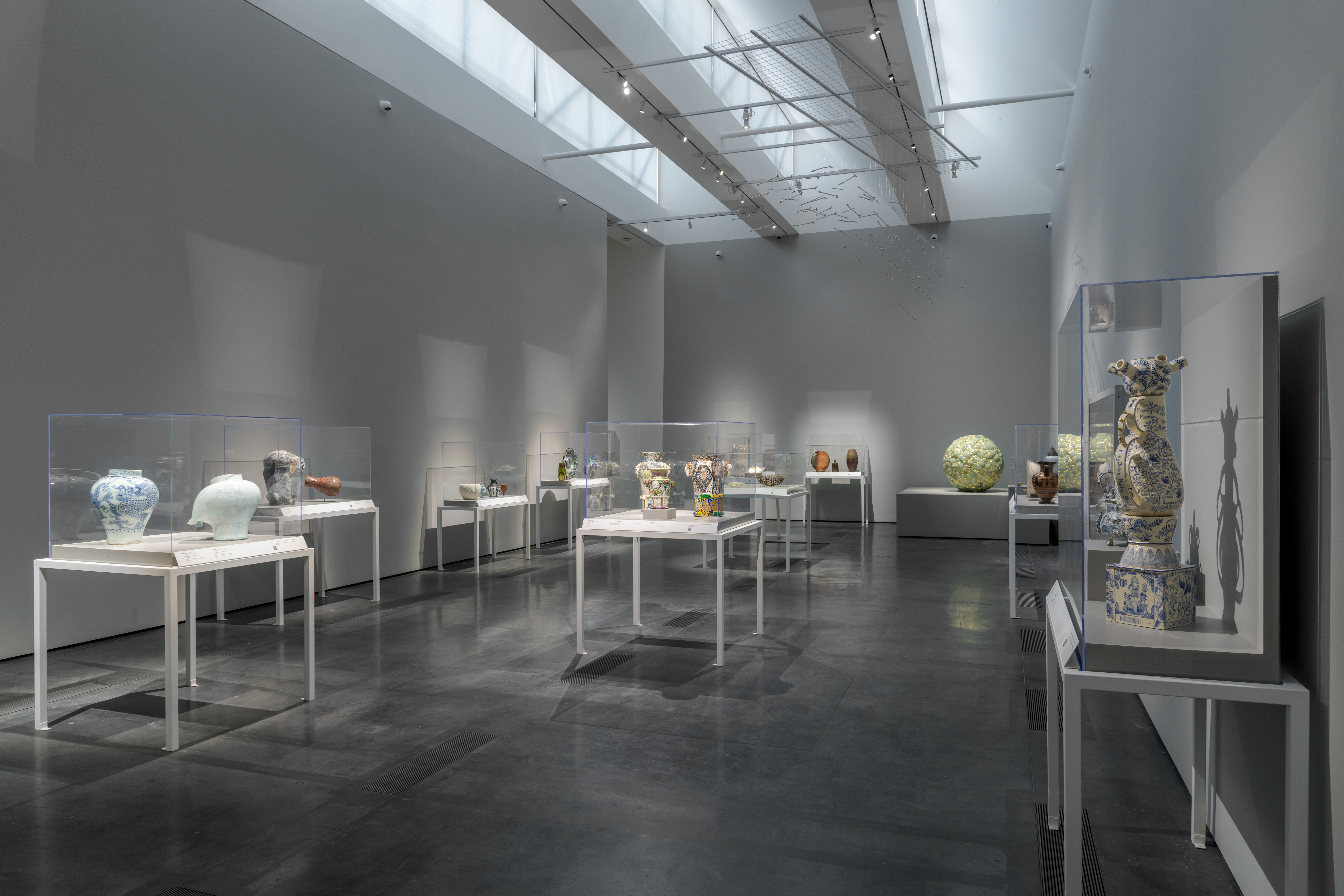 The exhibition juxtaposes contemporary ceramic works with historical examples from across the collection. The groupings we selected are meant to illuminate symbolic meanings, technical achievements, and other connections between the works. In some cases, these relationships were directly intended by the artists, while in others, we have brought disparate works together to generate new insights about each by comparing and contrasting them. As we talked to colleagues, looked at dozens of works, and researched the collections to develop these groupings, we deepened and expanded our own understanding of both the historical and contemporary collections.
For the Conversing with the Collections series, we invited three of the artists whose work is featured in the exhibition to do a similar exercise, delving into the museum's vast ceramic holdings to select works that spoke to them and their approach to the medium. We then organized viewings, allowing them to see aspects of the works that may not have been visible in the online images or when the works are on display in the museum. These viewings opened up fresh understandings for us as well, as we explored the works from a maker's perspective. The process culminated in the public online talks, in which we and our colleagues discuss the selections in depth with each artist. 
In September 2022, we hosted the first conversation with Los Angeles–based artist Gerardo Monterrubio. Monuterrubio primarily selected ancient Mesoamerican works, drawing connections to his own approaches to narrative and complexity in ceramic form.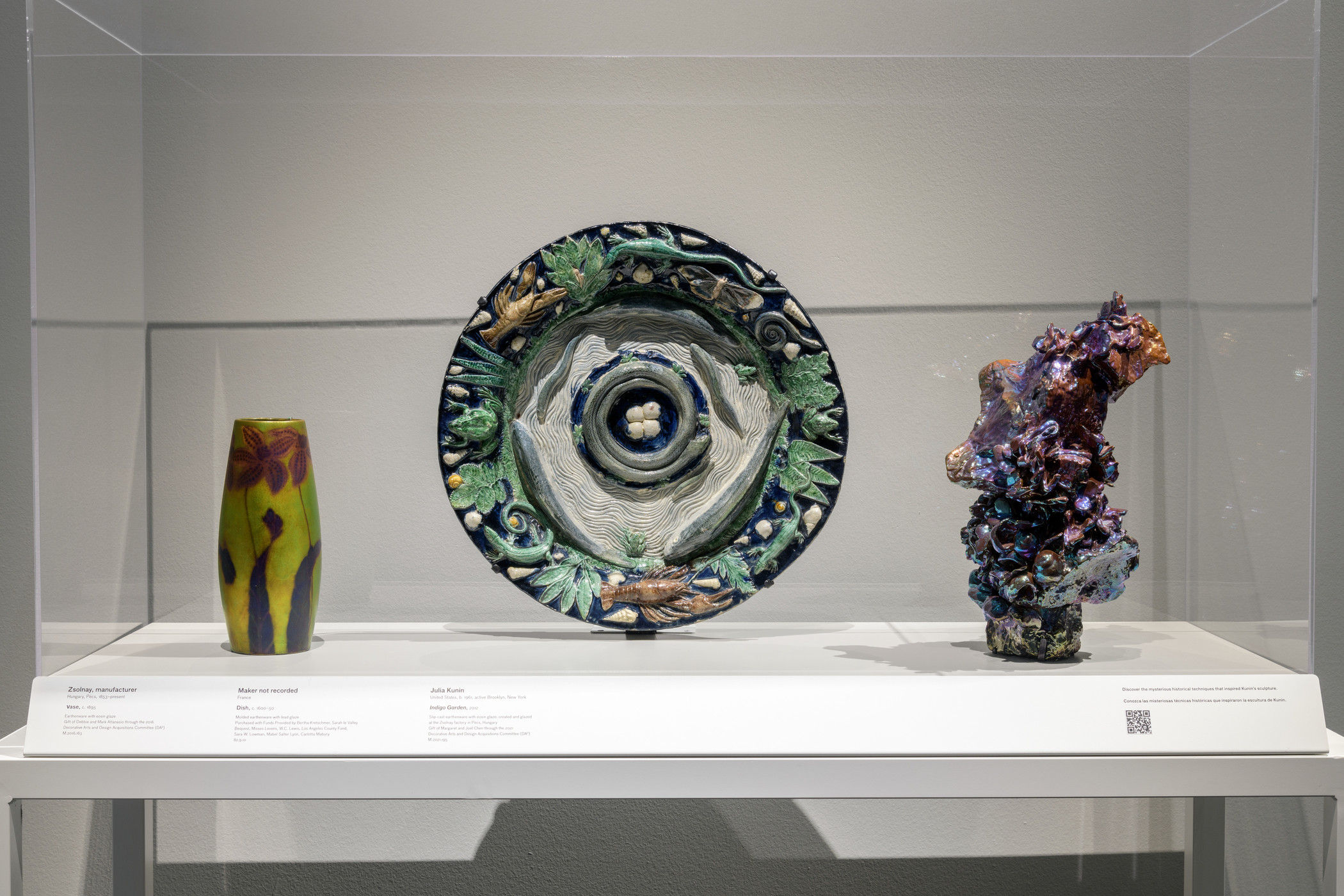 In October, we spoke with Brooklyn-based artist Julia Kunin, who chose a wide range of works, from a 13th-century Persian lusterware fragment to late-20th-century sculptures by women artists such as Annabeth Rosen and Beatrice Wood. In the conversation, Kunin described the experience of seeing these works in person—watching the luster change from different angles, seeing the subtle nuances of colors as well as the deliberately imperfect crackles and bumps—as well as how these different types of work connected to her own explorations of queer aesthetics. Check back to LACMA's Youtube channel in a few weeks to watch a video of this discussion.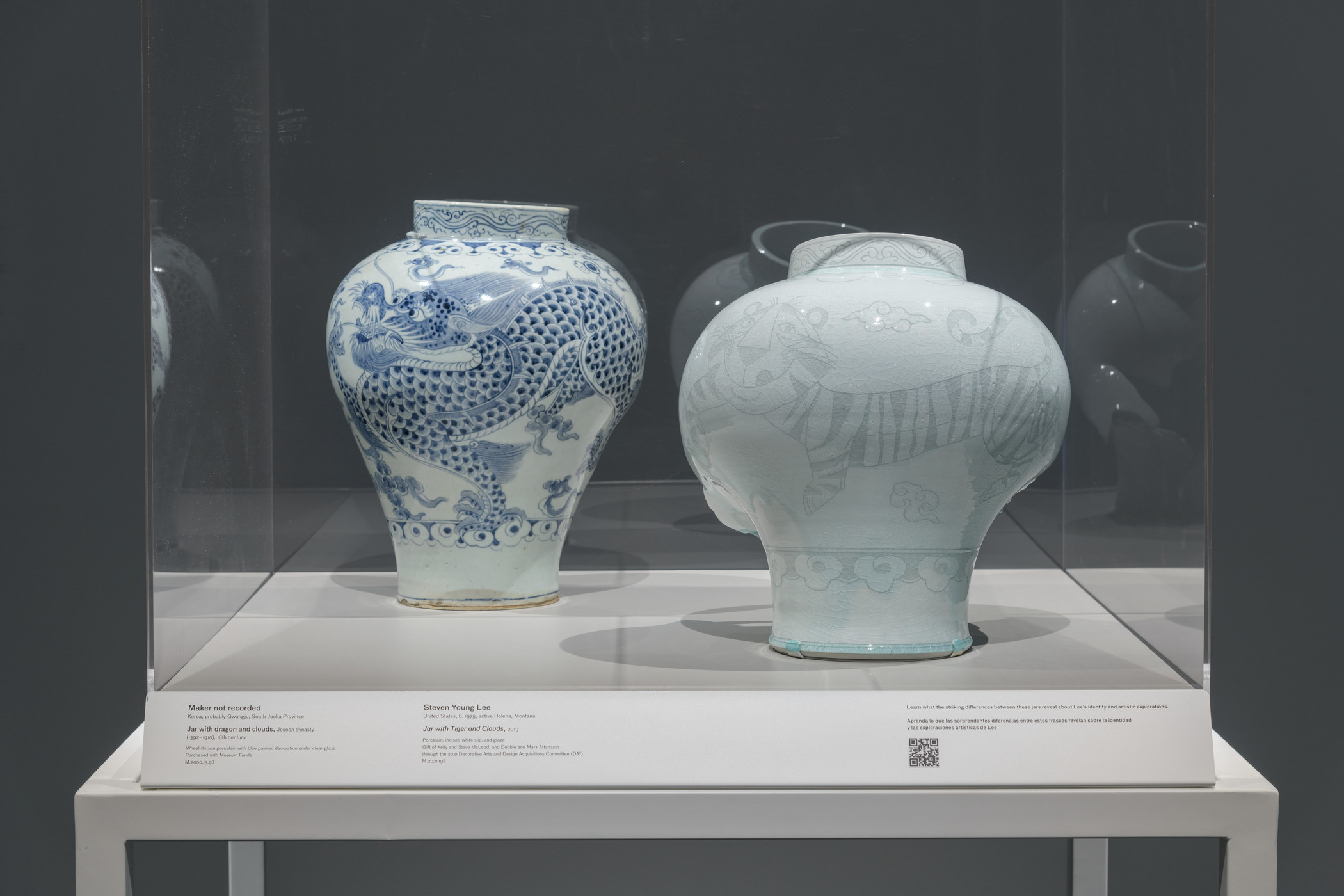 Our final talk with Steven Young Lee promises to continue the series's rich dialogue between past and present. Lee is focusing on Korean works in LACMA's collection, selecting idiosyncratic pieces that expand and challenge traditional views of this material. Please join us at 12 pm PT on Thursday, January 19, by registering online.