On May 13, 1963, Betty Miller made history as the first woman to fly across the Pacific Ocean solo. Her only companion was Dammit, a good luck troll given to her by her husband Charles "Chuck" Miller. 
Taking off from Oakland, California, in a small Piper Apache plane, Betty Miller landed in Brisbane, Australia, 19 days and 7,400 miles later. With over 50 hours of flying and numerous stops such as Honolulu, Hawaii, and the Fiji Islands, her route followed the opposite direction of Amelia Earhart's fateful 1936 trip. Upon arriving in Australia, Miller exited the plane to a crowd of cheering fans. 
Born in California in 1926, Betty Jean (Verret) Miller was an experienced flyer by the time she took her historic flight. After graduating from Venice High School in Los Angeles in 1945, Miller joined the Civil Aeronautics Administration (a precursor to the Federal Aviation Administration), moving to Utah as part of her job. There she met her husband Chuck, a pilot, and learned to fly. After returning to California, Miller and her husband opened the Santa Monica Flyers school. Their shared commitment to aviation earned them a joint commendation from the Los Angeles City Council in 1960. Miller's skills as a pilot even secured her a spot in the first qualification examinations for women astronauts at the Lovelace Clinic in 1961.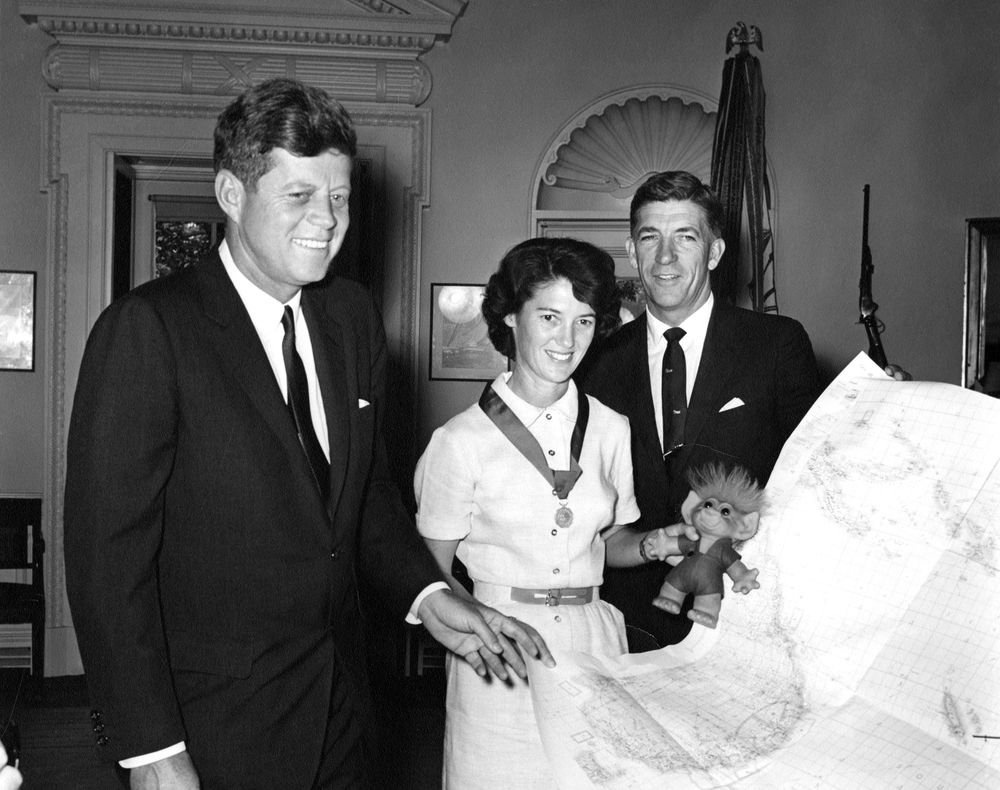 In 1963, Miller quickly became a press darling thanks to her trans-Pacific flight. Eager to deflect the press's incessant scrutiny, she often shared the limelight with Dammit the troll. The craze for the Danish-designed trolls had swept the United States in the early 1960s, thanks to an entrepreneurial Danish immigrant named Inge Dykens who began importing the dolls to her Florida gift shop. Even President John F. Kennedy could not escape the fad. When he awarded Miller the Federal Aviation Administration's Decoration for Exceptional Service in 1963, she brought Dammit along to the Oval Office.
After a lifetime dedicated to aviation, Miller passed away in 2019 at the age of 91. We are thrilled to honor her accomplishments through the inclusion of her troll Dammit in our exhibition Scandinavian Design and the United States, 1890–1980, now on view in BCAM, Level 2, until February 5, 2023. You can also read more about Miller and Dammit's story in the exhibition catalogue.