Say goodbye to July and Robert Mapplethorpe: The Perfect Medium at LACMA this weekend. The exhibition explores the span of Mapplethorpe's career, from early drawings and collages to iconic photographs and seldom-seen video works. For some first-hand accounts on the artist, check out this post by Mapplethorpe's former studio assistant and revel in his insights of Mapplethorpe as a boss, artist, and person.
Also closing this weekend is Physical: Sex and the Body in the 1980s, a companion exhibition to Robert Mapplethorpe. This installation focuses on how the body was at the center of creative consciousness in the '80s. During that time, artists engaged the language of advertising and media, feminist and identity politics, and an increasingly urgent response to the AIDS crisis, to produce work that commented on the power and the fragility of the human body.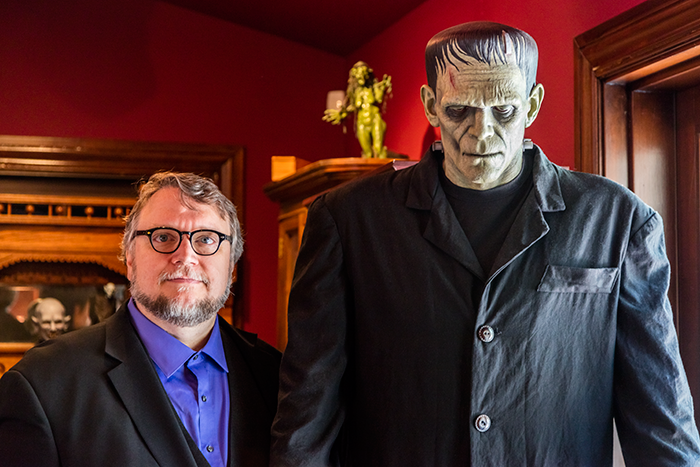 Get ready for the highly anticipated exhibition Guillermo del Toro: At Home with Monsters. It doesn't open until Monday, but if you're a member, you have the opportunity to preview the exhibition on Saturday and Sunday. If you're not yet a LACMA member, sign up now to receive perks such as discounts, first-looks, members-only events, and more!
In preparation of the opening, Guillermo del Toro will be at LACMA this afternoon for a book signing, free and open to the public! Get your exhibition catalogue signed by the acclaimed director himself. He'll sign books from 5 to 6:30 pm at the Pavilion for Japanese Art. Don't forget to purchase an exhibition catalogue or another del Toro-penned title at the LACMA store before you fall in line.
After the book signing, del Toro will introduce a screening of The Devil's Backbone in the Bing Theater. He's referred to the movie as the "brother film" to a cinematic sister, Pan's Labyrinth. In the two films, children's innocence is tested by both the horrors of war and the horrors of the fantastic or supernatural. For tickets to the screening, visit the Ticket Office or purchase your tickets online. 
Make sure you pass through BP Grand Entrance this weekend and catch the Sketchbook Project Mobile Library on tour as they stop at LACMA before driving off to other North American cities. Sketchbook Project librarians help you check out books created by artists from around the world. Imagine a food truck stocked not with tacos, but with artist sketchbooks filled with mixed-media drawings, creative musings, and personal histories!
With lots of happenings around campus this weekend at LACMA, we hope to see you here, kicking your summer into high gear!