As you head into the Ahmanson Building at LACMA, take a moment to stop by Apostles of Nature: Jugendstil and Art Nouveau. Organized by the museum's Rifkind Center for German Expressionist Studies, the exhibition brings together more than 50 objects that illustrate the popular late 19th- and early 20th-century style known as Art Nouveau in France and Jugendstil in Germany.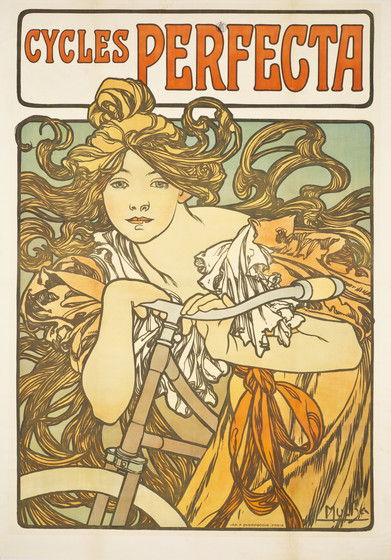 1. Alphonse Mucha's career was launched when he created a poster for a play starring Sarah Bernhardt. She fell in love with his work, and the rest, as they say, is history.
2. The bicycle was a recurring theme in prints, drawings, and posters of the time, as it represented modernity, movement, speed and transportation. It often appears as a prop for Art Nouveau's seductive female leads and became a popular symbol of women's emancipation in the 1890s.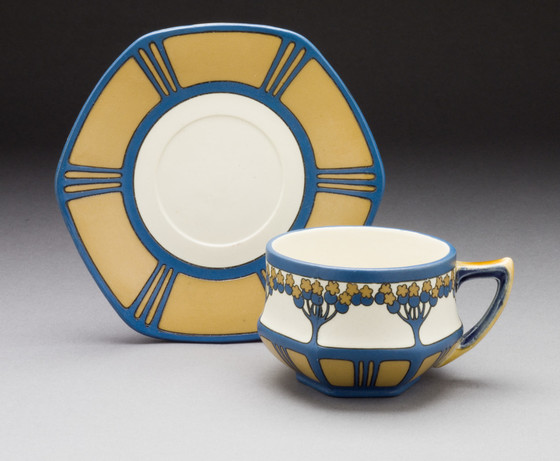 3. A case in the gallery has select pieces of the Ellen Palevsky Cup Collection on view, showcasing objects that embody Art Nouveau and Jugendstil. Want to see more of the vast cup collection? Take a peek in Ray's—we have highlights on display in the restaurant.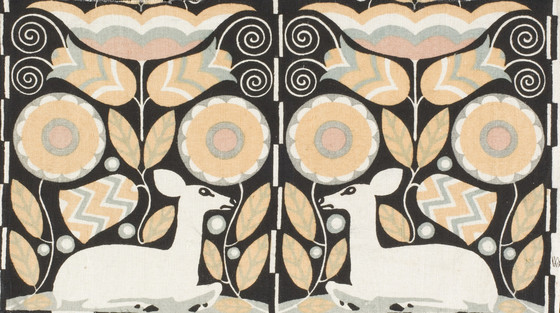 4. Carl Otto Czeschka's Waldidyll (Forest Idyll) is a textile. Gustav Klimt used it to make a caftan, and wore it to a party in Vienna. (Check out both the textile and a photo of Klimt in his caftan in the exhibition!)
Below, curatorial assistant Andrea Gyorody speaks about the exhibition and the works of art on view. Learn more about Art Nouveau and Jugendstil, and come see the beautiful artworks for yourself! Apostles of Nature is on view through March 12, 2017.